Top 10 Must-Do's for First-Time Visitors
Discovering the Best of Greater Portland, Maine
Can't-Miss Experiences for a Perfect First Trip
Make the most of your time in Greater Portland, Maine! Let us highlight must-do experiences that leave a lasting impression on your first trip. Find activities you can't afford to miss for a successful trip to Vacationland.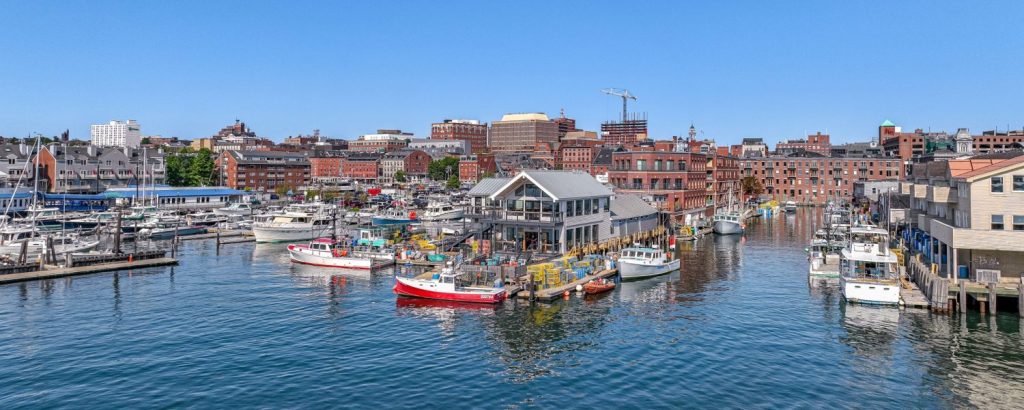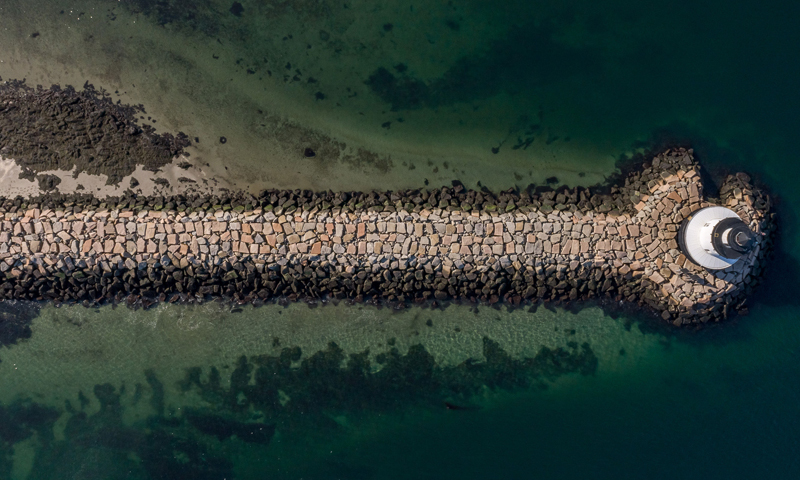 Photo Credits: Peter Morneau Photography
1. Visit a Lighthouse
Ready to explore the magic of our larger-than-life landmarks? Discover historic and breathtaking lighthouses in Cape Elizabeth and South Portland – just a ten minute drive from downtown Portland. No trip to Maine is complete without seeing the majestic and captivating Portland Head Light. After all, it's one of the most photographed lighthouses in the world! The landscape is pure Maine and a sight that everyone has to see at least once in their lifetime.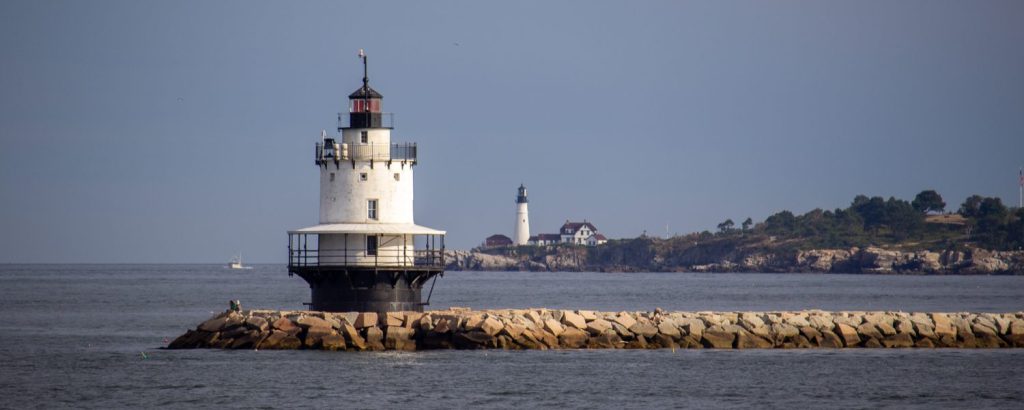 Bug Light, offers a perfect spot for a picnic or a quick visit to the Casco Bay and Portland skyline. And don't forget to experience the unique and fascinating Spring Point Ledge Light, where you can take a leisurely walk to the end of the breakwater and enjoy the panoramic views of our rocky coast.
Not sure where to start? Our local tour guides love showing visitors around town. Book a guided tour or cruise to get the lay of the land from a Mainer. Discover the sights and sounds of area lighthouses and parks. Whether you want to explore by foot, by wheel, or by boat, there is something for everyone. Some excursions will even take you to see more of the state like the The Scenic Route Maine Tours who offers a trip to Kennebunkport. A great option when travelling in small groups without a car.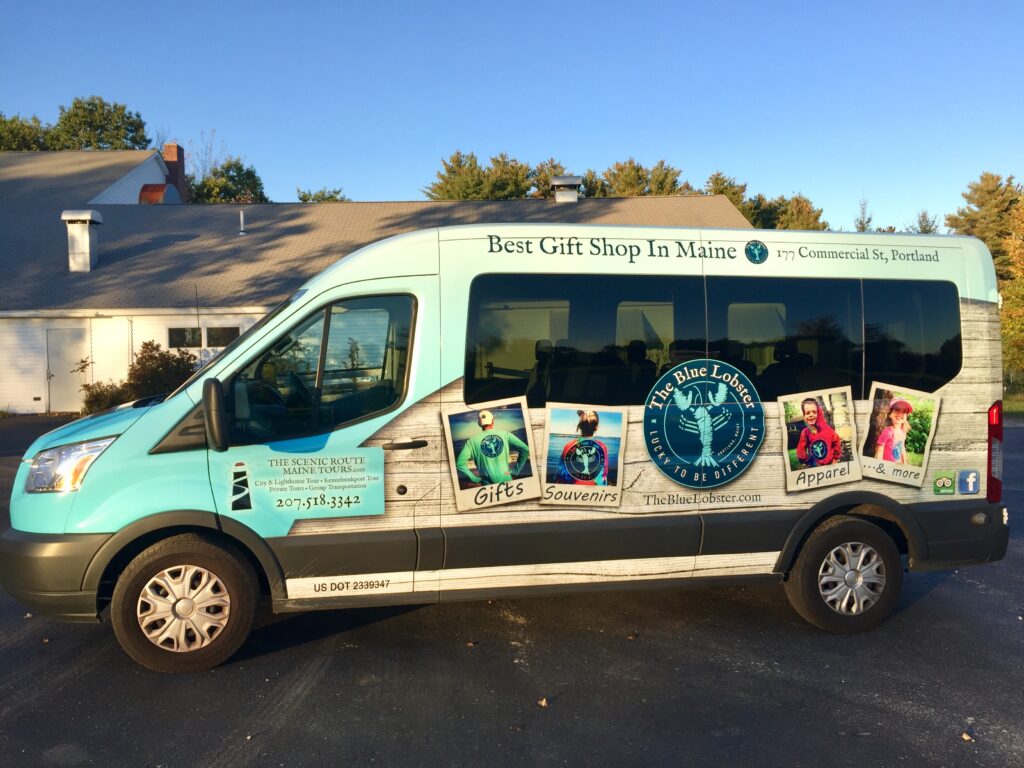 Step into Maine's maritime past and indulge in the captivating nature of these incredible structures. Whether you're a photographer or a sightseer, these lighthouses will leave a lasting impression. Feel the sea breeze, hear the sounds of the waves, and let the magic of Portland's lighthouses take your breath away.
---
2. Eat Lobster
Come for the lobster, stay for the world-class dining scene. If you're not a seafood lover – there are restaurants across the region specializing in everything from international to gluten-free, vegan, or vegetarian fare. You'll find it all here. But, if you are a lobster lover or enjoy an array of oysters, clams, mussels, and fish – welcome to our seafood paradise.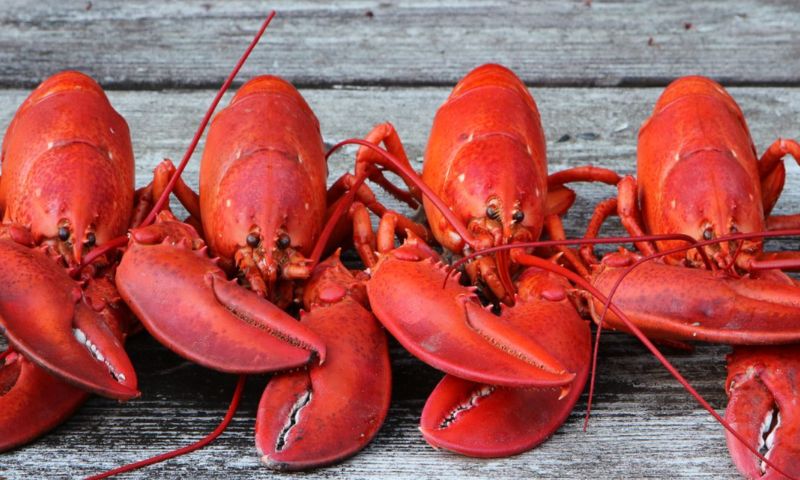 One of the reasons Maine is such a seafoodie destination is its unique geography. Situated along the coast, the region boasts a Working Waterfront that supports a thriving fishing industry. This means that seafood harvested here is truly fresh – harvested same day they're served.
The region is also known for its unique culinary traditions and innovative cooking techniques. Whether you're indulging in a classic lobster dinner or sampling a new take on the dish, you'll be blown away by creativity and attention-to-detail that goes into every plate. Whether you're a lifelong seafood lover or just looking to try something new, there's plenty to taste-test during your first trip. And, if you're not ready to say goodbye to Maine lobster, check out Get Maine Lobster, an online delivery service that delivers fresh lobster to your doorstep!
---
3. Shop + Sightsee in the Old Port (and Beyond)
If you're looking for a quintessential New England coastal experience, the Old Port in Portland Maine is a must-see. With winding alleys, cobblestone streets, and the scent of the salty sea, it's all the best of the Northeast in one package.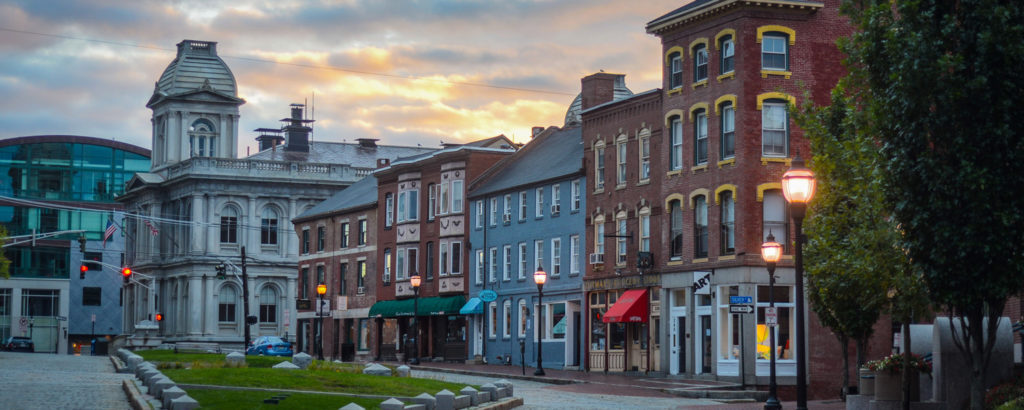 You can wander around town taking in the sights, including ivy-clad buildings and a working waterfront along the docks. The Old Port is also home to a wealth of unique boutiques, shops, cafes, and restaurants.
Delight your taste buds with award-winning fudge, locally-crafted chocolates, maple sugar candy, and salt water taffy at Old Port Candy Co. Or pop into a one-of-the-kind souvenir shop like Old Port Card Works. Featuring fun postcards, wacky novelties, gag gifts, nostalgia candy, and a host of other surprises.
Alongside our shops and neighborhood restaurants and cafes, you'll find a treasure trove of public art nestled around downtown – murals, statues, and sculptures that celebrate the region's history and culture. From colorful murals on the side of buildings to the stunning sculptures that grace public squares, there's always something new and exciting to uncover.
Another must-do while in the area is the iconic Portland Observatory, a historic maritime signal tower on Munjoy Hill. Take a guided tour, explore the panoramic views of downtown, and learn a little bit about the city's rich past with Greater Portland Landmarks.
---
4. Get Out On Casco Bay
If you're planning your first trip to the Portland Maine region, you simply can't miss the chance to explore the wonder that is Casco Bay. This picturesque coastal gem, dotted with over 200 Calendar Islands, is a must-visit for anyone looking to experience the true essence of Maine's 3000 miles of rocky coast.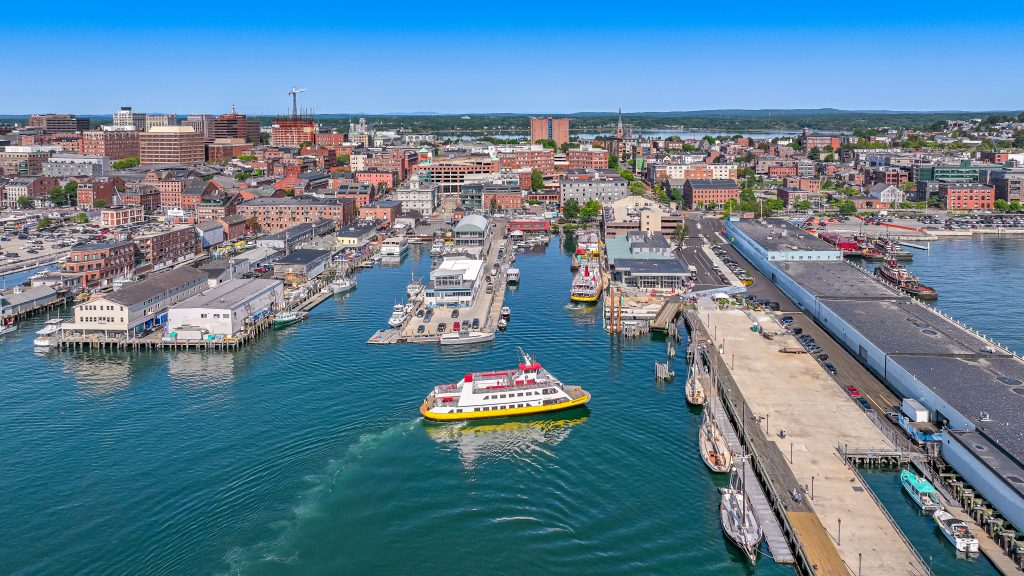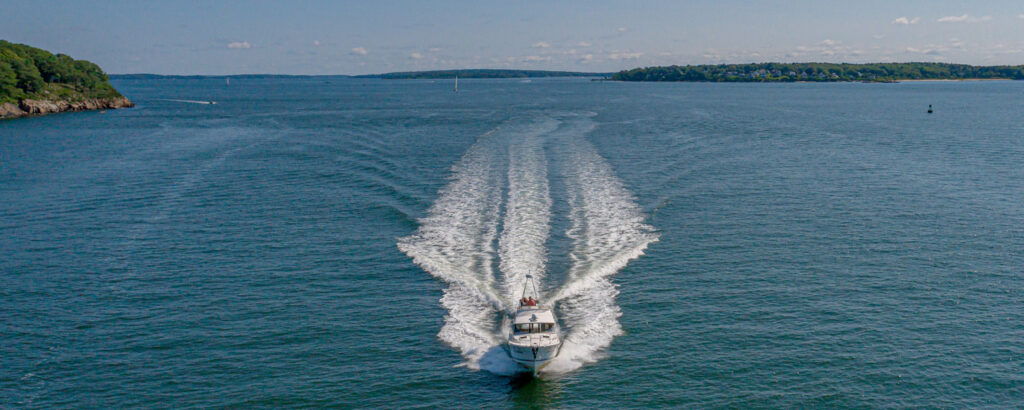 As you sail through the bay, you'll be transported to a world of breathtaking natural beauty and old-world charm. Discover hidden coves, rocky shorelines, and quaint fishing villages that have remained unchanged for generations. Take a dip in the crystal-clear waters, or simply relax on a secluded beach and soak up the salty sea air.
Kayaking and paddle boarding allow you to experience the natural beauty up close, while scenic boat tours provide a more laid-back approach. If you're looking for adventures on the water, book a fishing charter like Fore River Sportfishing, or hop on New England Eco Adventure's RIB boat! These excursions take you up close to all sights worth seeing. And if you really want to make a splash, why not charter a private boat or take a ferry to the islands? Trust us, the stunning views and salty sea air are a feast for the senses.
---
5. Find Out What's Brewing
Cheers to our local breweries, wineries, and distilleries. Find out what's brewing at our local businesses with more breweries per capita than anywhere else in the country, you're sure to find something to quench your thirst during your first stay in the region.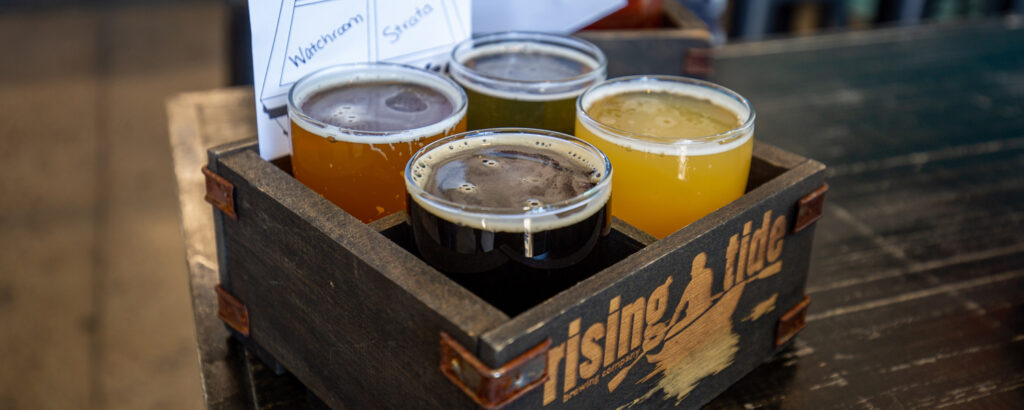 Whether you're enjoying one of our seasonal beers on tap at a tasting room or booking an immersive beer tour experience – you'll get a taste of why Portland is considered one of the best craft alcohol cities in the country. The bar scene here may be legendary, but we do more than adult bevvys. In fact, this coastal town is a haven for non-alcoholic drinks too with creative mocktails and artisanal sodas aplenty. You'll find craft Kombucha at Root Wild as well as locally-roasted artisanal coffees and teas. So, you can still enjoy the complex flavors and aromas without the alcohol.
---
6. Indulge in Happy Hour + Sweet Treats
Portland, Maine is a foodie's paradise, with plenty of options to satisfy your sweet tooth and keep you fueled throughout the day. Many of the city's top restaurants and cafes offer happy hour specials, making it easy to indulge in your favorite snacks and drinks without breaking the bank.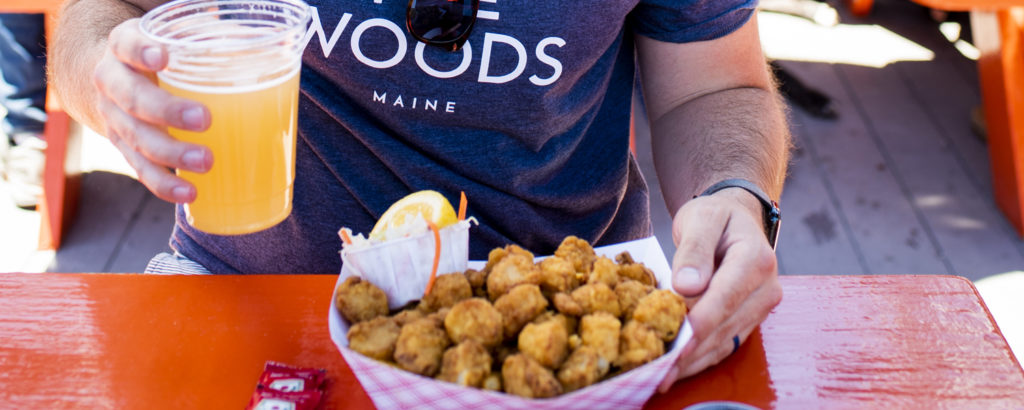 And if you're in the mood for something sweet, there are plenty of bakeries and dessert shops serving up decadent treats like artisanal chocolates and freshly baked pastries. Go to the Holy Donut and order one of their delectable donuts, like the chocolate sea salt, vanilla glazed, maple bacon, or pomegranate. Plus, with the region's abundant seasonal produce, you can always find fresh, locally sourced snacks and dishes that highlight the best of Maine's agricultural bounty.
---
7. Hit the Trails
You can slow down when you come to Maine. Take stroll down our 70+ miles of hiking and walking trails in Portland and beyond. Find everything from waterfalls to rocky coastline alone the way. If you have your dog with you, there are plenty of pet-friendly trail options.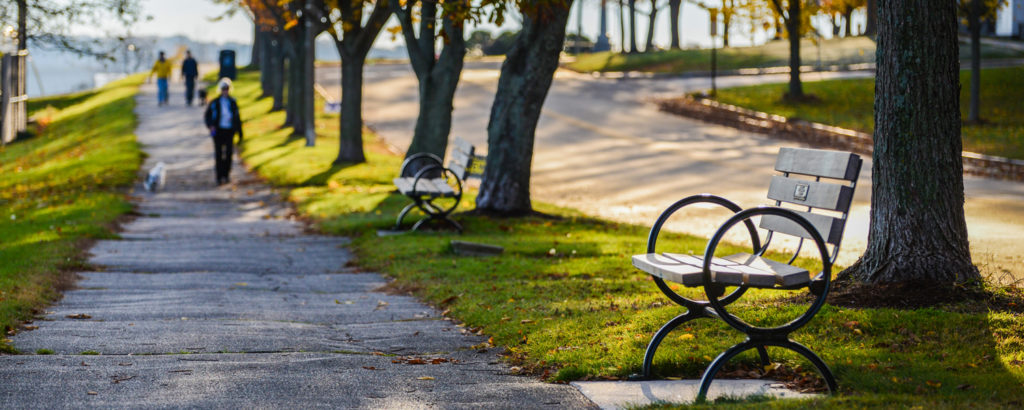 The Eastern Promenade is a walking-friendly spot in Portland that's also filled with amazing views of the city. Whether you're strolling or jogging along a trail, you'll surely see why locals and visitors alike love it. It's also one of the best places in the city to find food trucks, so make sure to pick up a tasty treat to enjoy while walking around.
Or head north to Bradbury Mountain in Pownal. It fits the bill if you want a hike that will allow you to soak in and savor everything around you (under 30 mins from Portland). You'll be able to see sweeping vistas, but you won't have to worry about overexerting yourself. Once you get to the top, you can look out and see just what it is about Maine that people love so much that it keeps them coming back for years.
---
8. Explore Our Public Art Scene
Portland, Maine's public art scene is a must-see for anyone visiting the city. From colorful murals and sculptures to thought-provoking installations, there's no shortage of creative expression to admire. The Arts District, in particular, is home to many galleries, studios, and outdoor public art spaces.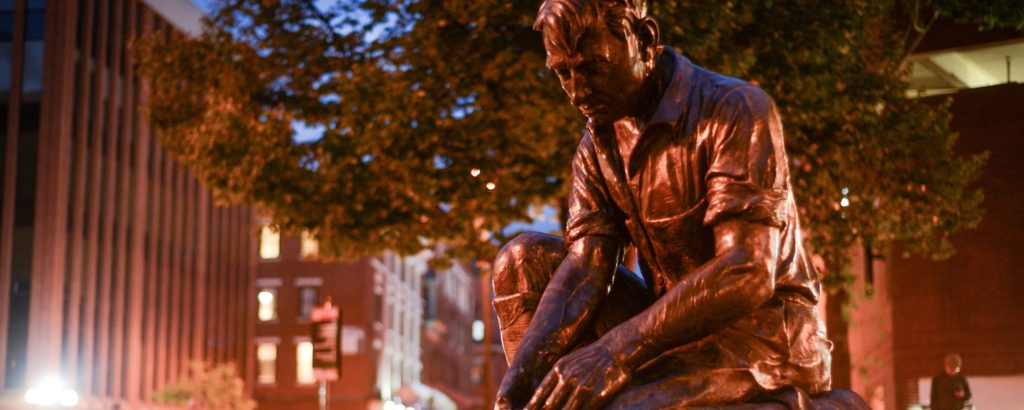 In addition, the Creative Portland hosts several public art events throughout the year, including First Friday Art Walk. Whether you're an art lover or just appreciate the beauty of creative expression, Portland's public art scene is sure to leave a lasting impression.
9. Discover Rooftop Bars + Late Night Entertainment
When the temperature climbs across Greater Portland, the best place to relax is outside at a rooftop bar or a waterfront oasis in the area. Hot, summer nights are no match for the ambiance and atmosphere you'll find waiting for you with a panoramic view of the city.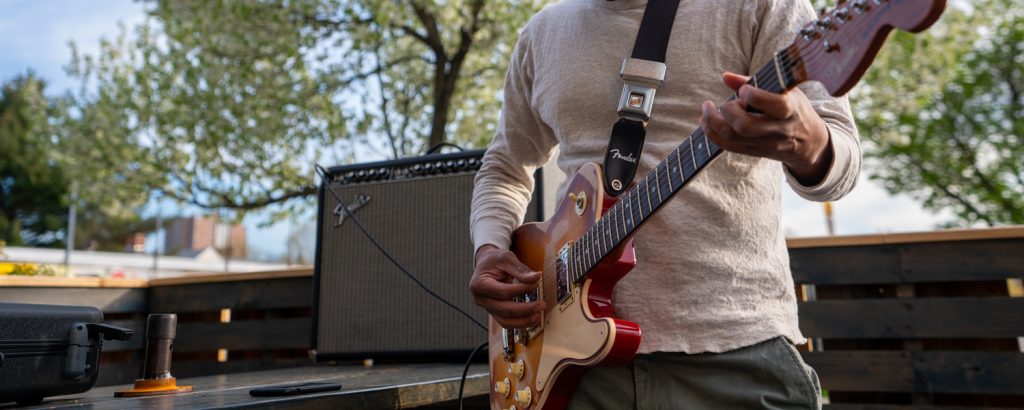 ---
10. Day Trip to Area Towns
The Greater Portland region sits in the southern section of the state, offering a variety of activities from sightseeing, outdoor adventure, shopping, arts, culture, history, dining and so much more. Each town brings their own set of opportunities, history, and landmarks, so you have to see at least one while you're in the area!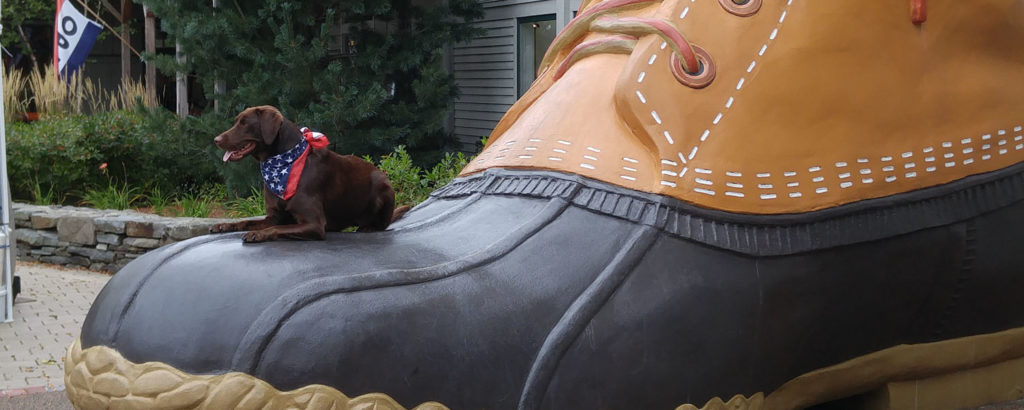 Few things in Maine are as iconic as the Boot at LL Bean. It's the perfect spot for a family snapshot or a cute couple shot. However, there's a lot more than the Boot to see! If you're in Freeport, peruse the outlets for some shopping. You'll also need to stop into LL Bean, which is open 24/7 and a great spot to pick up a new vest or jacket if you need to get used to the somewhat variable temperatures in Maine. Grab some duck boots or a classic canvas tote, and you, too, can look like a Mainer!
Get out and explore more of our area towns while you're visiting for the first time to experience all the our charming, unique waterfront towns have to offer.