Best Rooftop Bars + Waterfront Eats in Greater Portland
When the temperature climbs across Greater Portland, the best place to relax is outside at a rooftop bar or a waterfront oasis in the area. But you may be wondering where the best places to eat and drink are. Keep reading to learn more about 7 of the best places to stay cool this season!
ROOFTOP BARS
---
Luna Rooftop Bar at the Canopy Portland Waterfront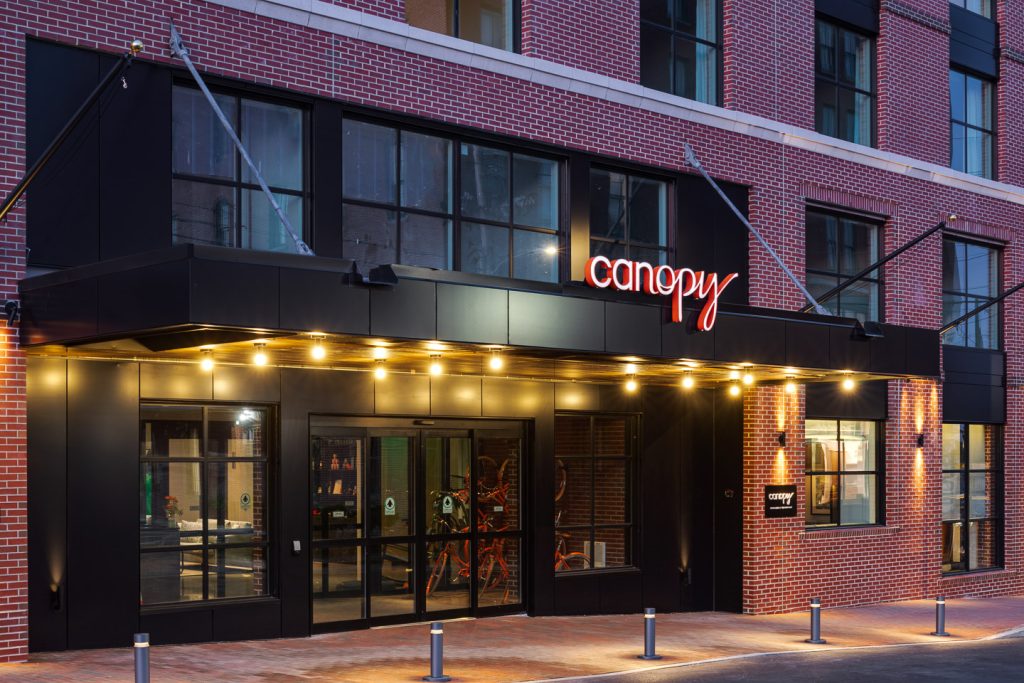 Hot, summer nights are no match for the ambiance and atmosphere you'll find waiting for you at Canopy Portland Waterfront's Luna Rooftop Bar. Luna transports you from the first time you step foot inside its doors. You feel like you could be in another metropolitan city anywhere, like New York City, Milan, or Paris, but then you realize you're still in Portland, Maine. We love Luna for its perfect mixology program creating one-of-a-kind cocktails you won't find anywhere else in town.
Try the Persephone, a bright, effervescent cocktail made with Citrus Vodka, Cappelletti Aperitivo, Prosecco, and Lemon. Or, order up the Queen of Coin with Blanco Tequila, Mango, Mezcal, Lime, and Mexi-Three Spice Syrup to take your evening to a juicy finish. Don't forget about the bites, like the Seafood Tower. It is perfectly portioned for 2-4 people and features lobster tails, oysters, poached shrimp, and salmon poke. One bite of this tower will have your taste buds craving more! Combine that with its stunning view of the Old Port and Casco Bay, and you'll quickly realize why it's a favorite with locals and out-of-towners.
Bayside Bowl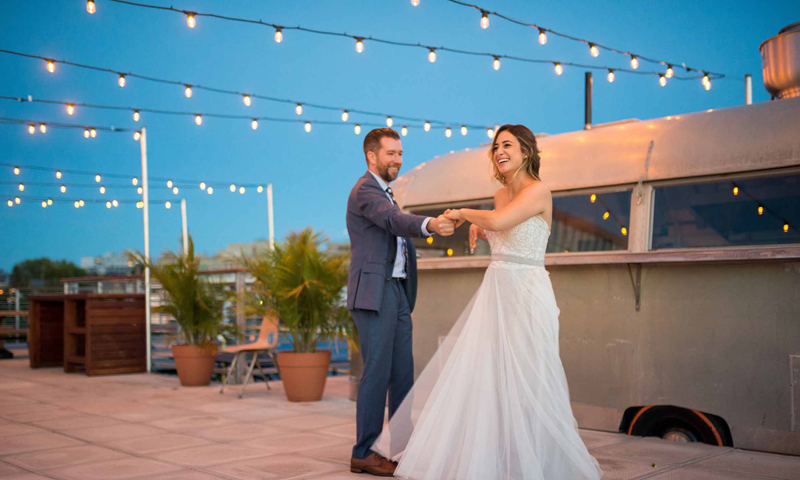 Yes, Bayside Bowl is technically a bowling alley, but come up to the roof and you'll find one of the most chill spots in town. Locals love it for happy hour, Monday-Friday until 5 pm. It features $5 frozen drinks, $2 pours of Moosehead, and $5 chips with salsa and guac. It's also one of the best views in town.
Whether it's a chillier night and you need a sweater before trying one of their rotating frozen cocktails, or you come up to enjoy one of the many rooftop movie nights held throughout the summer, there's something for everyone. The rooftop at Bayside Bowl opens daily at 3 pm, weather permitting. Don't forget to bring your appetite because you'll find tacos, rice and bean bowls, quesadillas, and more from their Airstream trailer. It's better than any food truck you may find around town because it's exclusive to Bayside Bowl!
Top of the East at the Westin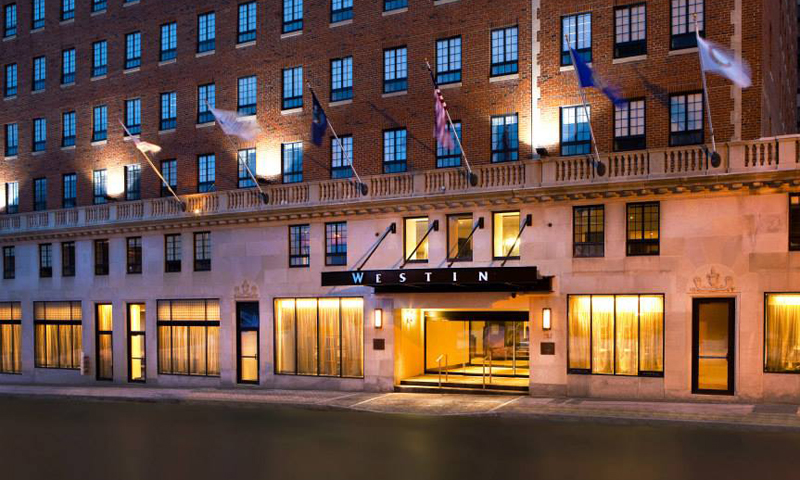 Anyone that loves a rooftop bar knows that stopping into Top of the East is a must! Although it's currently closed for renovations, it's for a good reason. Top of the East, located on the top floor of the Westin Portland Harborview is remodeling and renovating to bring you the best views inside and out. Yes, they will finally offer outdoor seating to go with those awe-inspiring views you could only experience from indoors looking out the windows.
There's no official timeline that states when renovations will be officially completed, but word on the street is it will be summer 2022, so keep your eyes peeled for an update! Before you know it, this summertime institution will be open and better than ever before.
WATERFRONT EATS
---
DiMillo's on the Water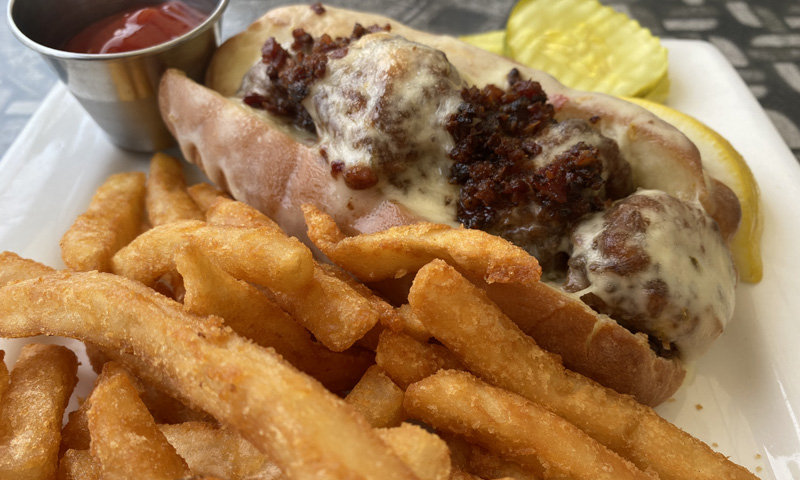 The only thing better than dining on a boat is drinking cocktails on a boat on a rooftop deck! DiMillo's is a Portland institution for many reasons, including having one of the best ocean views in the Old Port. You can experience that view on one of their incredible decks when you're outside on a hot, sunny day. It's the perfect spot to grab a quick nibble, like their crab cakes, fried oysters, or jumbo shrimp.
Besides the food, and obviously, the seafood, another place that DiMillo's truly shines is the drinks. Enjoy a beverage on the deck, like their immensely refreshing Summer Solstice cocktail. Made with sparkling wine, limoncello, raspberry puree, and topped off with ice, you'll feel like you're on vacation the second you take the first sip and look out at the spectacular harbor views.
Ri Ra Irish Pub & Restaurant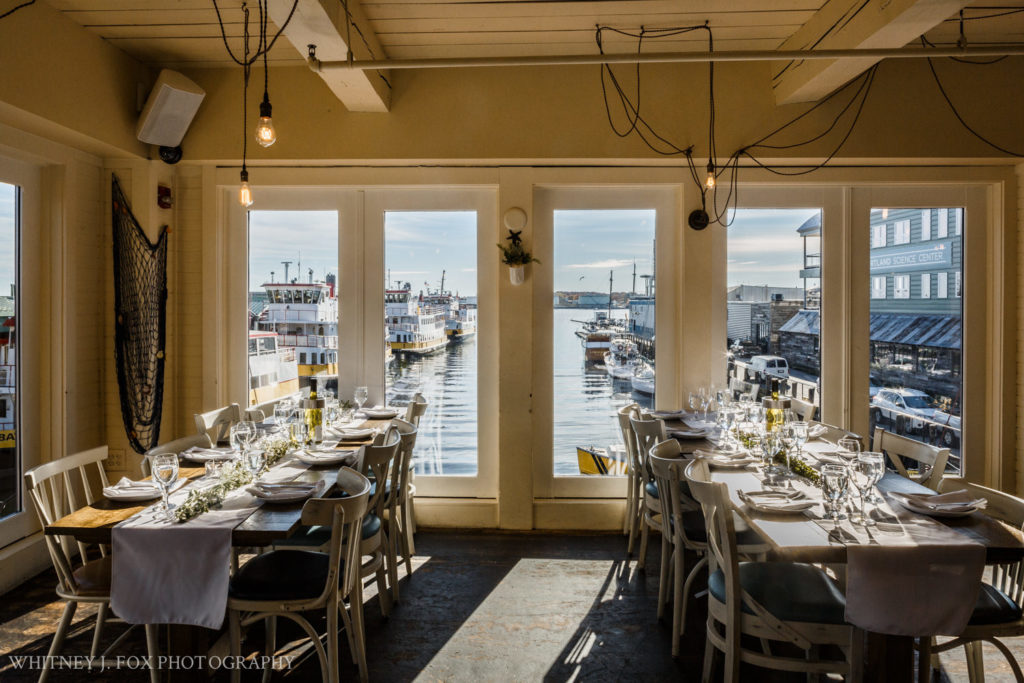 Get the rooftop views you're craving while staying inside by checking out Ri Ra Irish Pub & Restaurant! Located about as centrally as it gets in the Old Port, Ri Ra has views, craft beer, and the Irish food you've been craving. Who said you have to sit on a roof to get rooftop views? This is not the case when you stop in Ri Ra. One of the things that people love most about this established eatery is there's almost always live music being played.
Whether it's a traditional Irish band or a cover band that makes you tap your feet, you can't help but have a fantastic time here. Guinness flows plentifully on draft here, along with a Rotating Slushee, a Hibiscus Mexican Mule, or the RBL, made with Red Bull Blueberry, Absolut, lemon, and simple syrup when you need a little extra kick to keep you going!
Luke's Lobster Portland Pier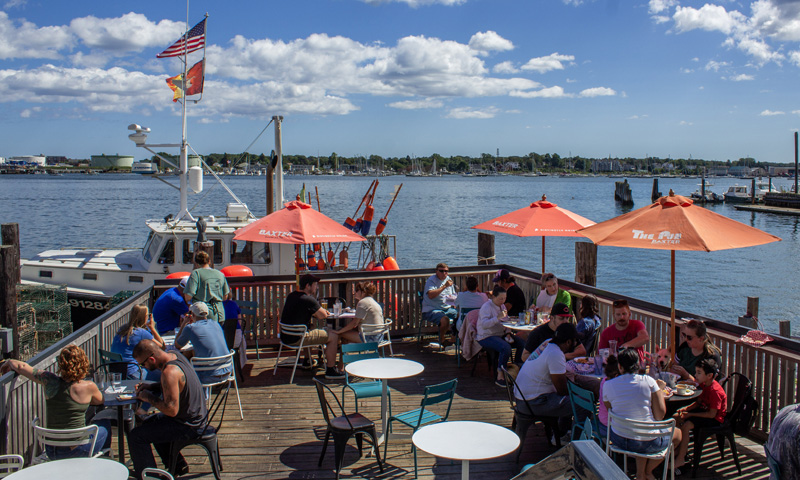 It's hard not to find something to like at Luke's Lobster Portland Pier. Like lobster rolls? You'll find plenty of creative varieties of lobster rolls here! Looking for waterfront views to enjoy while you eat and drink? Luke's Lobster boasts one of the most beautiful decks downtown. The double-decker deck is stunning inside and outdoors, but sitting outside on a balmy summer evening is a must.
There's no better spot in town than this rooftop spot to start with some steamers, followed by a Maine Mule, consisting of local vodka, fresh lime, and a little Maine Root Spicy Ginger Brew. It's a Maine twist on a summer classic for the nights that you never want to end.
Flatbread Company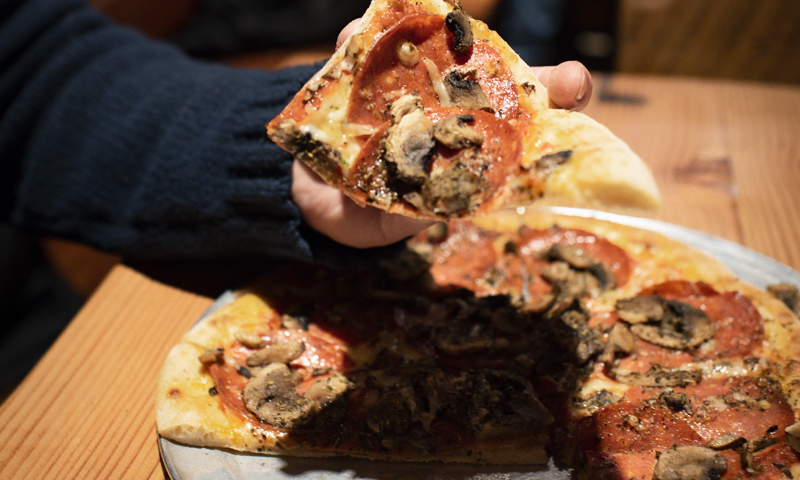 Finally, you can't forget about Flatbread Co when considering rooftop bars in Portland. After all, the central location, great pizza, and views that won't quit make this a hot spot constantly. If you like your pizzas a little crispy but still bursting with fresh, local ingredients, you'll find what you're looking for at Flatbread. Not sure you're in the mood for food?
Grab a seat on their gorgeous outdoor deck and order a rootbeer float or a Peace of Mind Whoopie Pie to split if your sweet tooth wants a little attention. It's hard to say no to the Rhubarb 75 when you want a cocktail after work, made with Sweetgrass Distilling Rhubarb Smash liquor, Jugger and Jones gin, lemon juice, simple syrup, and topped with Prosecco. No matter what you're in the mood for, you're sure to find something that suits the occasion on Flatbread's incredible outdoor deck! Are you looking for more inspiration for checking out the best rooftop bars in greater Portland? Contact Visit Portland now to find out everything that the area can offer you!
Get Your Foodie Fill
---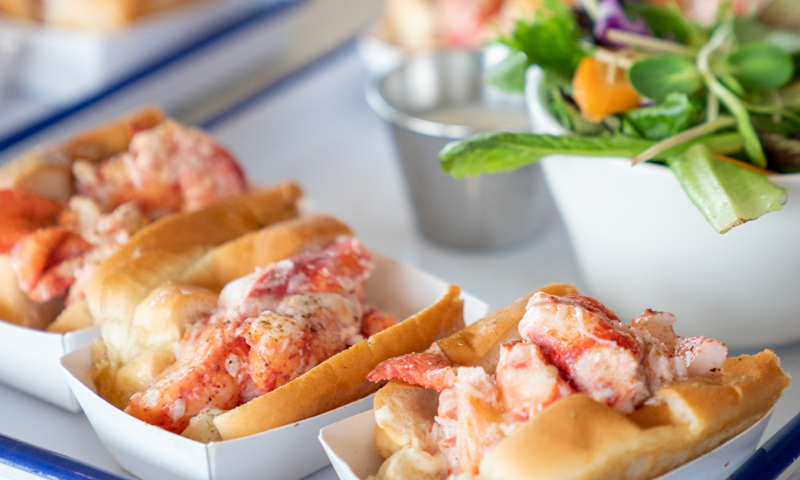 Want more seaside eats? Find restaurants tucked away on historic cobblestone streets or scattered across our sandy beaches.