Picture-Perfect Places to Have a Couple's Shower in Maine
Planning to get married? It's okay to feel like your head is spinning. You have to pick a venue, vendors, caterer; the options can feel endless. One of the fun things you can plan is your couple's shower. Traditionally, this may be a bridal shower, but if you want to do things differently, a couple's shower is the way to go.
With a couple's shower, you and your fiancé can celebrate together. The key to a good couple's shower? You need a theme that pulls it all together, from invitations to favors for your guests! Keep reading for places to have a couple's shower!
---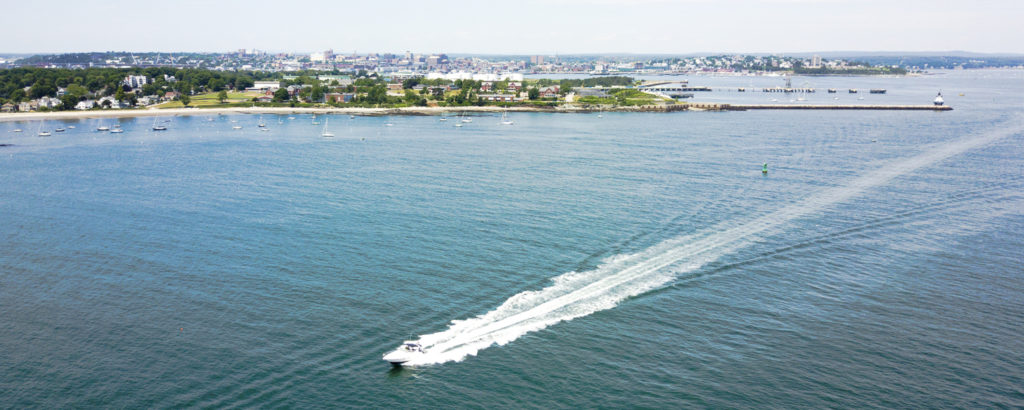 1. Host a Dinner Cruise on a Boat
Would you and your fiancé love to feel the sea breeze on your face as you cruise along the Maine coast? One place to host a couple's shower is on a boat! Portland is home to numerous charter companies available to take your crew out on the water, like Casco Bay Custom Charters. Having a dinner cruise while you take in the incredible sights of Casco Bay is a great way to spend time with all the people you love. For a theme, think anything nautical, like anchors, sailboats, and lobsters.
You can serve cute cupcakes topped with anchors, cocktails in mason jars with blue and white stripes, or cover chairs on the boat with fishing net to give your dinner cruise more of an at-sea feel. Have guests bring gifts that may help make traveling easier, like chipping in on a set of monogrammed luggage, a pushpin map of all the places you've traveled together, or a Bluetooth wireless speaker for your next big trip.
---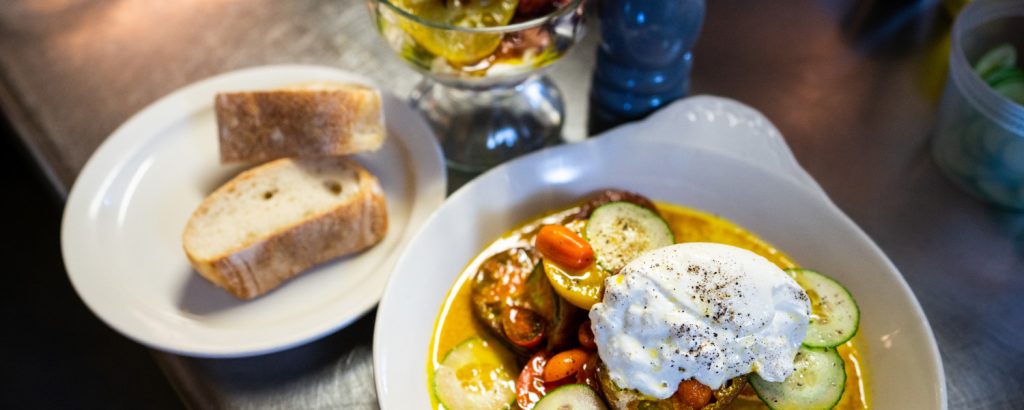 2. Eat at Your Favorite Restaurant
If you're a couple that loves a certain restaurant, see if you can rent out the space for your couple's shower. This tends to work best if it's a restaurant that isn't too intimate or small. Saltwater Grille, located in South Portland, has stunning views of the city from across the bay, and utilizes their entire second floor for event reservations!
If the restaurant does catering, see if they'll offer shareable bites and appetizers along with a brunch menu to offer to your guests. You can also create signature cocktails that embody each of you. Maybe one cocktail is sweeter and effervescent, while the other is darker, moody, and has a hint of bitters. Combined, they should perfectly pair with each other, like you and your partner. Guests can play into the theme with gifts that play into your foodie sensibilities, like a pasta maker, a new monogrammed bar set, or a custom charcuterie board featuring your new initials.
---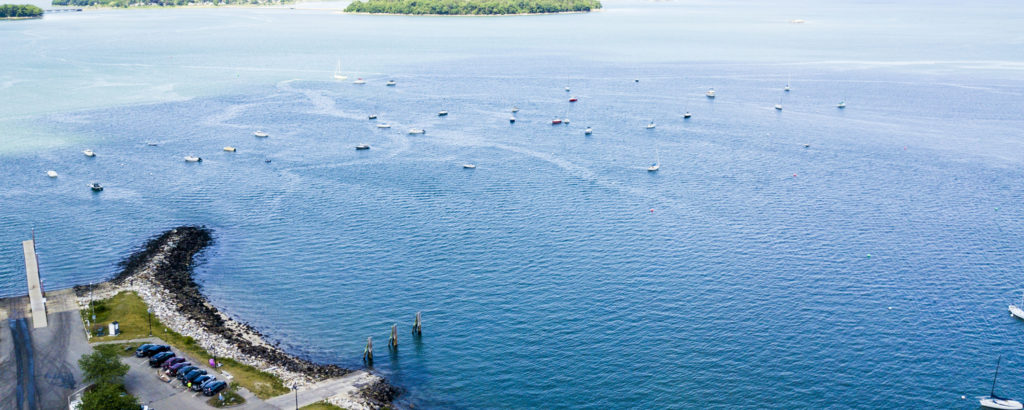 3. Make a Splash on the Water
Do you and your partner love lake life? Or living it up by the beach? If cabin life is your favorite, having your couple's shower at the lake is a perfect location! Renting a cabin or an event venue doesn't have to break the bank, especially if you're planning a few months before. If you love kayaking or canoeing on the lake, think about finding a working boat to use as a display for drinks to find a fun way to lean into your motif.
If you like the idea of a more casual affair, have guests bring your swimsuit and hit the beach. You can find beachfront accommodations dotting the coast across Greater Portland.
---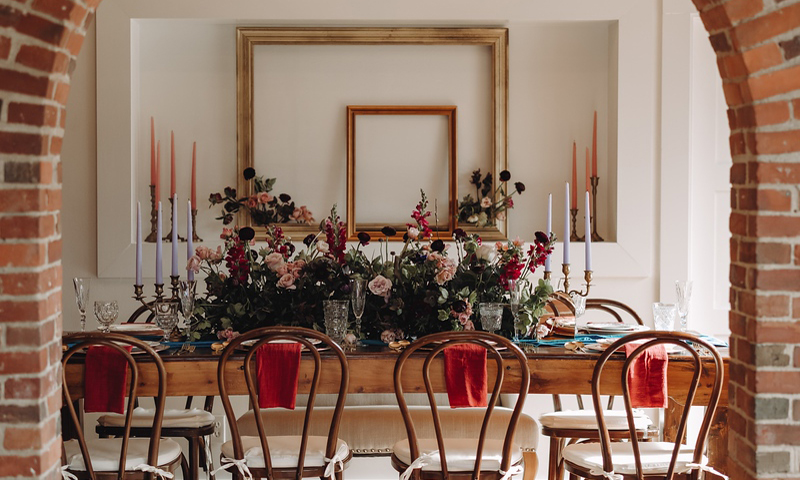 4. Taste Test at a Wine Bar
For the couple that loves wine and cheese, hosting a couple's shower at your favorite wine bar or winery is the obvious choice. Try Sweetgrass Winery & Distillery, or Cellardoor Winery. Even if you can't host it at these locations, making it work at your home is easy. Start by setting the scene. You can quickly get into cheesy territory with this theme, so keep it classic. Fill up vases and mason jars with wine corks, or find old wine bottles where you can put tea lights inside. Rather than focus on a sit-down meal, find small bites that pair well with wine.
Find a venue that allows you to bring in vendors, or DIY! Ballast by Portland Schooner Co. is a beautiful event space on the cobblestone streets of downtown Portland., perfect for some charcuterie and wine. Think a charcuterie board topped high with local meats and cheeses to encourage snacking, then small stations that guests can work their way around paired with different kinds of wine. Ask guests to bring their favorite bottles of wine to fill up the wine fridge. Don't forget to have a toast of bubbly or even a champagne tower if you feel fancy!
---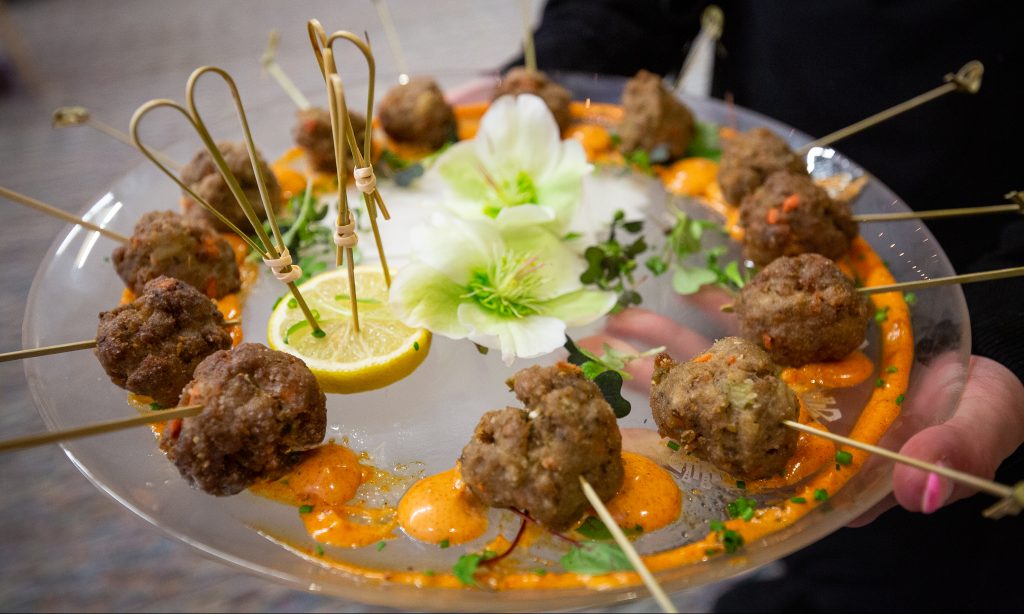 Want more wedding inspiration? Check out more blogs to find all the tips + tricks to marrying in Maine.