Visitor Information
Greater Portland Tourism & Travel Guides
When you're in town, stop by our Visitor Information Center to pick-up brochures, Visitor's Guides, maps of the region, and plenty of pro-tips to help make the most of your stay in Greater Portland.
Tag us and use our hashtag while you're here to be featured!
@visitportland | #visitportlandme
Call our Ocean Gateway Information Center at 207-772-5800 for assistance. You may also e-mail info@visitportland.com for questions. E-mails and calls are monitored regularly.
Downtown
Ocean Gateway
INFORMATION CENTER IN DOWNTOWN PORTLAND
Call 207-772-5800 | Email info@visitportland.com
9am-4pm Monday to Saturday
10am-3pm Sunday
Location: 14 Ocean Gateway Pier, Portland
Parking: Temporary parking is available on-site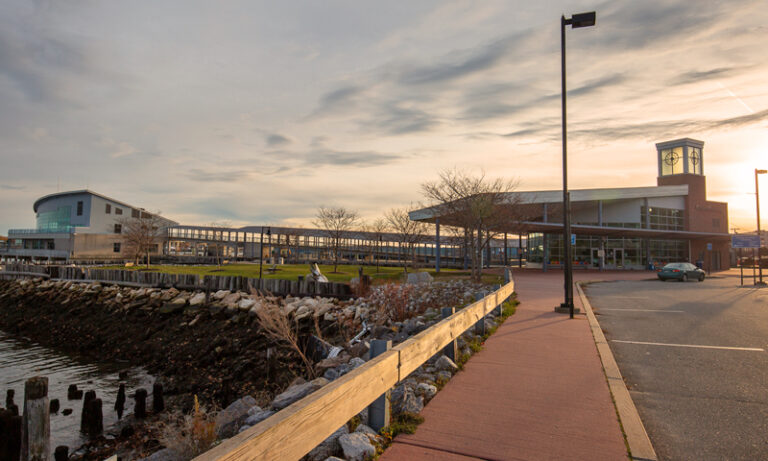 Airport Arrivals
Portland Jetport
There are brochure racks at the Portland International Jetport stocked with Visitor's Guides and brochures from area business for additional resources. Service will resume for the Information Desk in 2023.
Locations: 1001 Westbrook Street
In the Jetport Terminal, next to baggage claim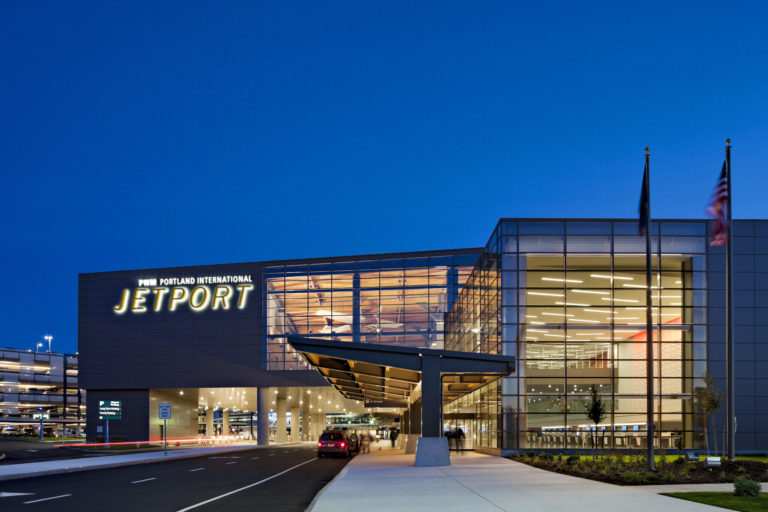 Old Port
Tommy's Park
The info booth at Tommy's Park is closed for the season and will resume service in 2023.
Location: Tommy's Park (Middle St), Downtown Portland Old Port
Look for the Kiosk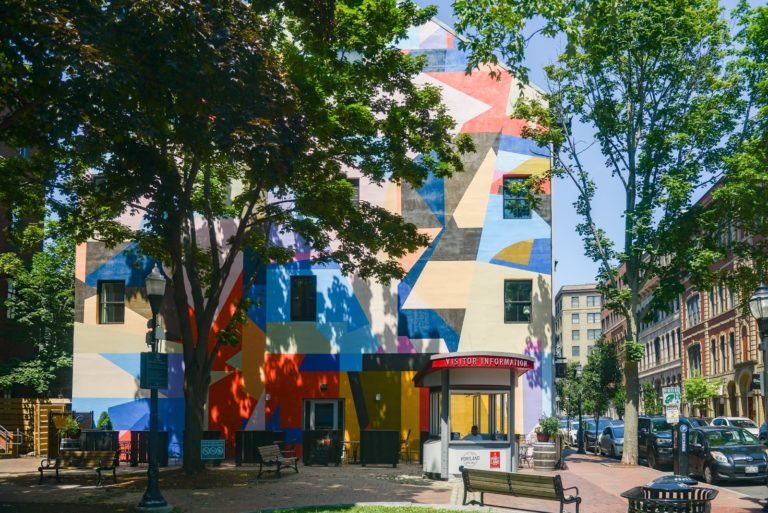 Train & Bus
Transportation Center
The Transportation Center, which services the Amtrak Downeaster & Concord Trailways, features a brochure rack filled with Visitor Guides and brochures from area business for your convenience
Location: 100 Thompson's Point, Portland
Inside the Transportation Center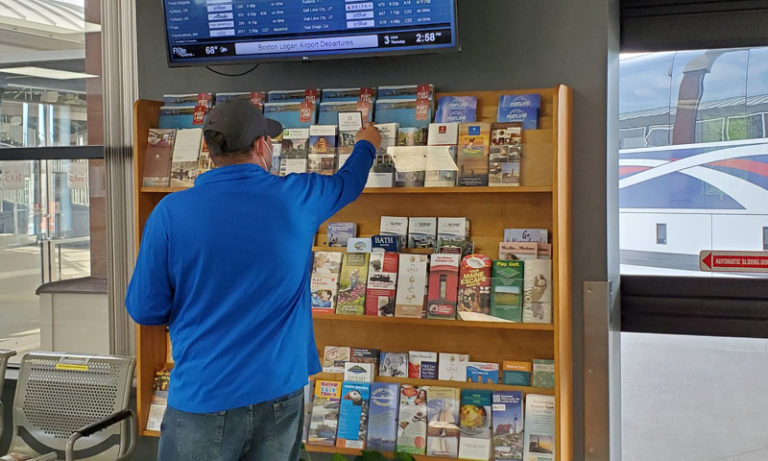 Visitor's Guide
Receive information to assist you in planning your Maine vacation. Listings include where to stay, where to eat, what to do, maps, and much more… it's everything you need.