Greater Portland Maine Beaches
It is safe to say that a beach is never far away – and is often within walking distance. So kick off your sandals, grab a blanket, and trek to the local beach, all the while being careful of the hot concrete beneath your toes, par for the course of the Maine summer experience.
Portland's waterfront famous for Lighthouses and Lobster Boats
Jutting out into island-studded Casco Bay, this region offers some of the best water access to islands, lighthouses, beaches, and historic forts in Maine. Greater Portland is home to seven lighthouses, those silent testaments to Maine's enduring connection to the sea and a favorite of photographers from around the world. Portland's waterfront is still very much a working port, an integral and thriving part of the local economy, which is one of the authentic aspects that visitors find so appealing. In Portland, you're never far from the sea and its changeable influences.
The Southern Coast Beaches of Maine
Maine is home to New England's best beaches During the Summer months, you'll see children playing in the sand, kite surfers, kayakers along the island shorelines of Casco Bay, boats sailing off the coast, and ocean lovers at the beach. Maine's coast offers long stretches of beautiful beaches and rugged coastline. Locals and vacationers who prefer the quiet atmosphere can walk the beach in the spring and fall, and even during the winter for the refreshing wintry air.
Most of Maine's beaches are along the coastline from Kittery to Portland. Maine has so many beautiful beaches, its hard to see all of them in one trip. Whether you prefer an active day with surfing or stand up paddleboard, crashing through the waves on a boat, walking along the beach sands in search of sea shells and beach glass, or just sunbathing on a beach chair, Maine beaches have something for everyone.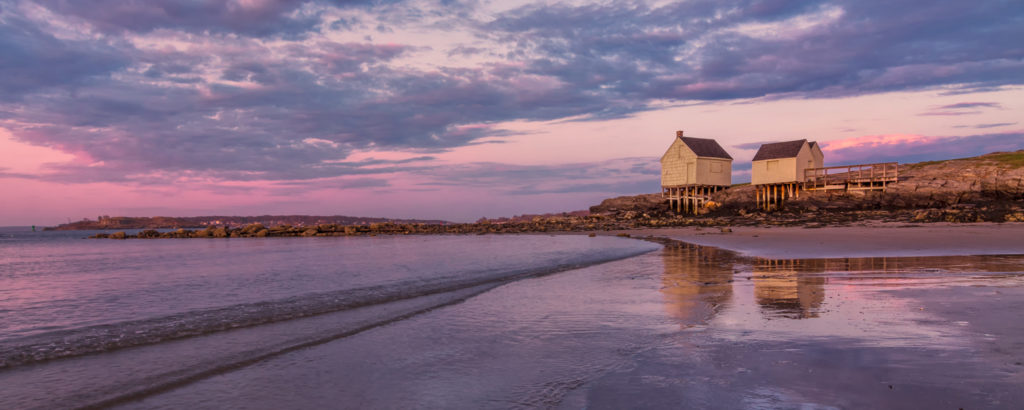 Just a couple of miles north east of the famous Pier and the center of town, this northern section of Old Orchard Beach crosses into the town of Scarborough. Here you will find spectacular Pine Point Beach, popular for kite surfers skimming along the coast. This section of beach is very wide in all tides, quiet and offers a huge public parking area for a reasonable fee.
Sheltered from wind, surrounded by natural sand dunes, Ferry Beach State Park is a lovely area with scenic views over the few hundred yard boardwalk across the sand dunes to the beach. There are facilities, picnic areas and nature trails. Scarborough Beach State Park is a large stretch of sand on Prouts Neck. Great swimming, snack bar, restrooms and beach equipment rentals. This area is noted as a great surfing spot. Located off Rt. 207, parking available off Black Point Road. Lifeguards on duty in season.
A quaint stretch of sand measure a little more than a half mile with limited parking. An old shipwreck visible at low tide is certainly an unusual sight for new visitors. Many ocean anglers are drawn to hook striped bass. As a small, sandy beach, Higgins Beach s very family-friendly. Off Route 77, turn down Ocean Avenue, you'll find this beach at the end of Bayview Avenue.
Voted Maine's #1 beach every year by Maine's largest newspaper. Seven miles of great sand with the centerpiece Palace Playland amusement park which hosts an arcade area. Old Orchard Beach has a cluster of ice cream shacks, restaurants, boutique shops nearby and on the famous Pier. There is a metered street parking and many private paid lots. Lifeguards on many sections of the 7-mile beach in season.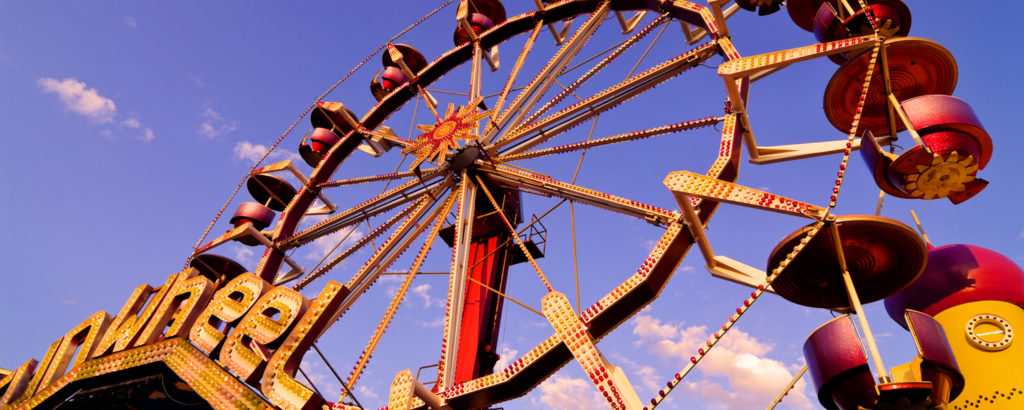 A small, but lovely 500 yard stretch of sandy beach in Biddeford. Despite its short length, this is a popular area due to its proximity to the neighboring wetlands and its free parking, however it's difficult to find along the streets in the area. Visitors may be inclined to walk or bike on a sunny summer day to Hills Beach, and cooling off in the ocean upon arrival. Visitors should keep in mind that there are no lifeguards or restrooms, so this may not be the best beach to entertain the kids.
Fortune's Rocks Beach is a lovely beach for hanging out on, watersports, jogging, walking and sunbathing. This 2 mile long scenic beach in Biddeford Pool is uncrowded even during peak summer. Parking along the beach on Mile Stretch Road requires a permit which can be obtained at the City Hall. Parking can also be found at the end of Elphis Road where there is a small facility. Life guards are on duty on this section of beach in season.
Crescent Beach State Park is a one mile stretch of beautiful wave swept coastline which churns the beach into lovely sand. There are plenty of picnic areas with grills, a playground, snack bar, and restrooms. While visiting this beach, stop by Two Lights State Park near Hallicom Cove. This park is a few miles south of Portland, in Cape Elizabeth. Crescent is a lesser-known, less crowded section of beach located between Wells and Moody. While a little more rocky than surrounding beaches in Wells, this beach is unique for its quieter family friendly atmosphere. Parking is available at Gold Ribbon Avenue lot off Webhannet Drive.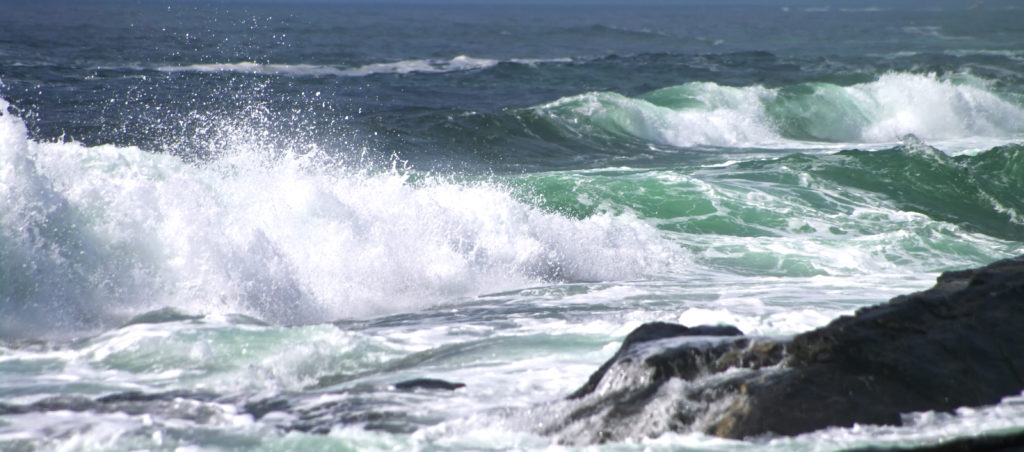 Winslow Memorial Park is a small tidal beach running by the town of Freeport. With the Park nearby, Winslow makes for a terrific day trip. Visitors can bring their dog to walk the trailsby the water, enjoy the beach and picnic. For an affordable family campground site, visitors will feel miles away in this peaceful area. There are discrete outhouses. A small fee is charged for overnight camping.
Ogunquit offers a long stretch of wide soft perfect white sand and surf. Popular family beach activities are volleyball, botche ball, or frisbee. Accessible by trolley and several parking areas. The Ogunquit Beach is located at the end of Beach Street just a few hundred yards from Ogunquit Village, there are plenty of food shacks and ice cream shops, restrooms,as well as close vicinity to boutique shops and restaurants in Ogunquit Village. Considered one of the prettiest 3.5 miles of peninsula beach in the country.