10 Reasons to Get Married in maine
Let the Maine Wedding Countdown Begin
Lobster, and Lighthouses, and Lake Views, oh my!
Maine is the perfect wedding backdrop to make memories to treasure for a lifetime. With breathtaking scenic views and an inherent allure—there are way more than just 10 reasons to book a Maine wedding. In fact, the only question is, who will fall in love with Maine first…you or your guests?
---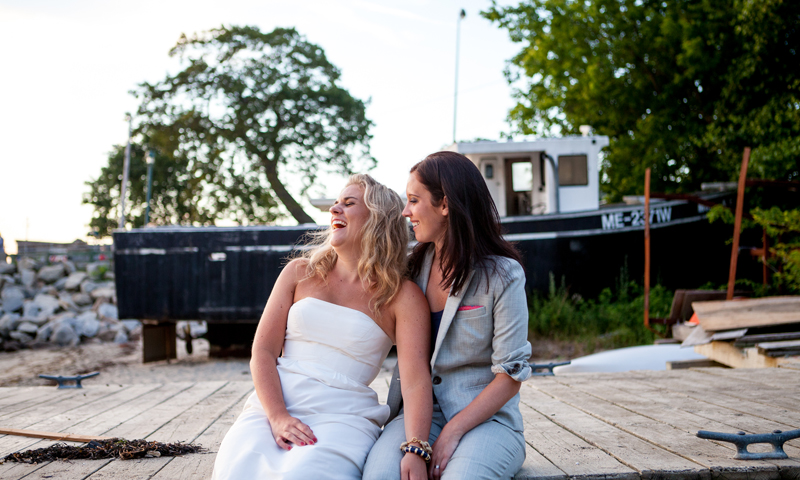 1 | UNLIMITED VENUE SELECTION
From barns to farms, lakeside resorts to mountaintop retreats, urban chic to coastal elegance, a Maine location can enhance your wedding with its stunning natural beauty.
Pictured: Couple at Wedding In Front of Boat, Photo Credit: Emilie Inc.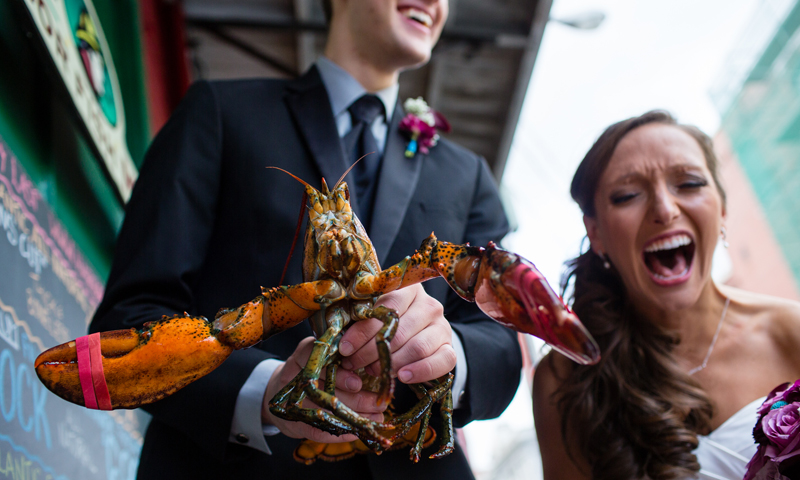 2 | SO MUCH FOOD (AND NOT JUST LOBSTER)
Maine may be famous for our lobster love, but there is much more on the menu than just seafood. Portland was named "Restaurant City of the Year" in 2018 by Bon Appétit and we are continuing to collectively raise the bar on culinary excellence.
Pictured: Couple Laughing Holding Lobster, Photo Credit: Emilie Inc.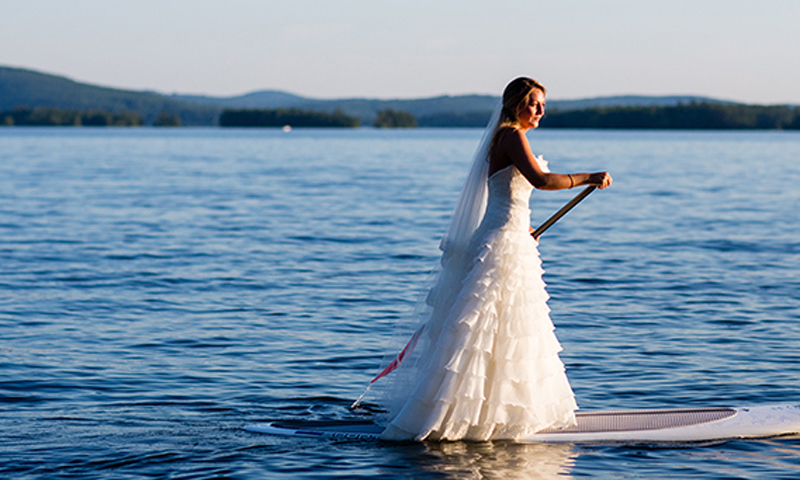 3 | You'll have a blast
We promise! Not just you and your partner-to-be—your whole family will be busy checking out local land and sea tours or making a splash out on Casco Bay. Arrange group activities, so you can make Maine memories together!
Pictured: Bride Stand-Up Paddleboarding, Photo Credit: Emilie Inc.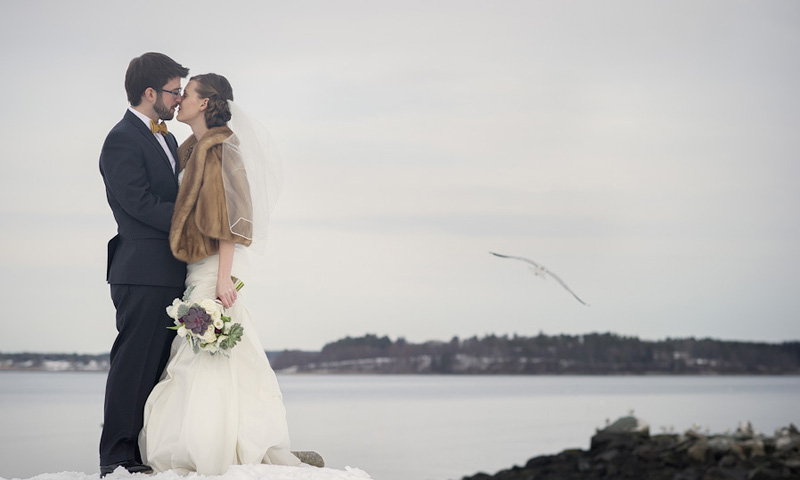 4 | You can get Married Any Time of Year
Whether you're looking for fun in the sun or a winter wonderland, we got you covered. We've got ski slopes, snow-covered mountain peaks, or a snow-dusted beach to take in during the colder months.
Pictured: Winter Wedding Couple, Photo Credit: Kate McElwee Photography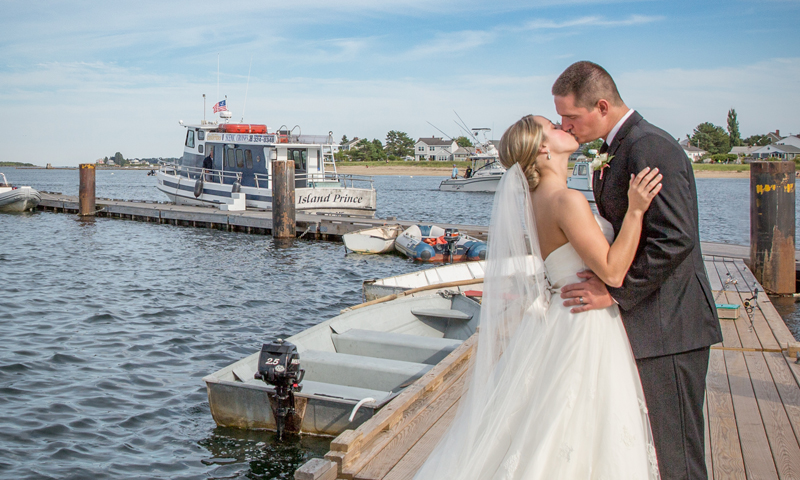 5 | The Ocean is Never Far Away
Take a charter out on Casco Bay or spend the day out on one of Portland's Coastal Islands. Get up close and personal with our rocky coastline and sandy beaches—it makes for the perfect photo op!
Pictured: Couple on Dock, Photo Credit: Russel Caron Photography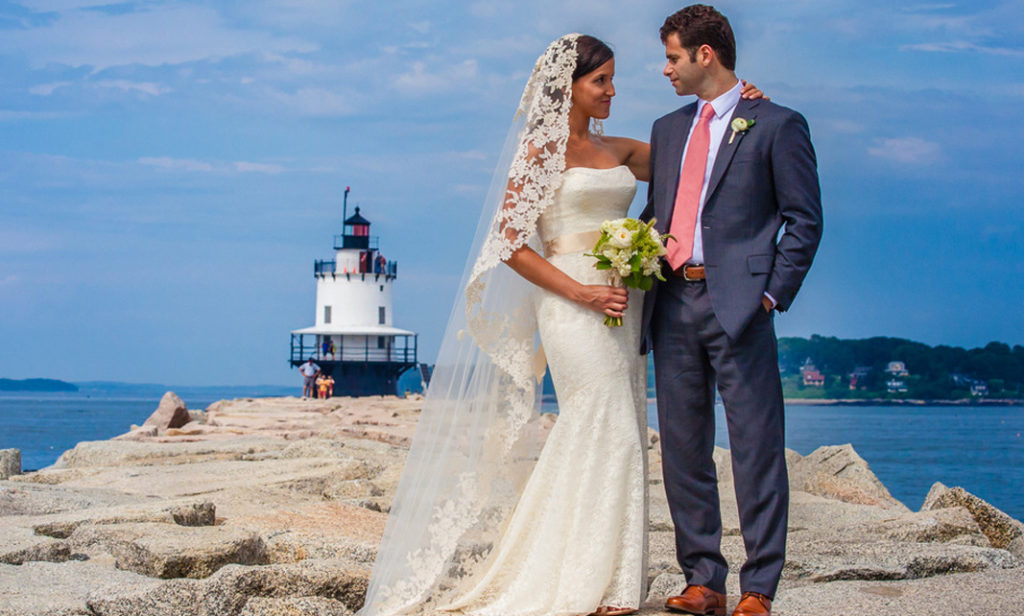 6 | Photo spots around every corner
Talk about backdrop goals! Get the perfect bridal party selfie at a local lighthouse or just walking around Downtown Portland. Complete your wedding album as you stumble upon murals and sculptures in our small parks and squares.
Pictured: Bride and Groom Posing in Front of Lighthouse, Photo Credit: Luxury Hero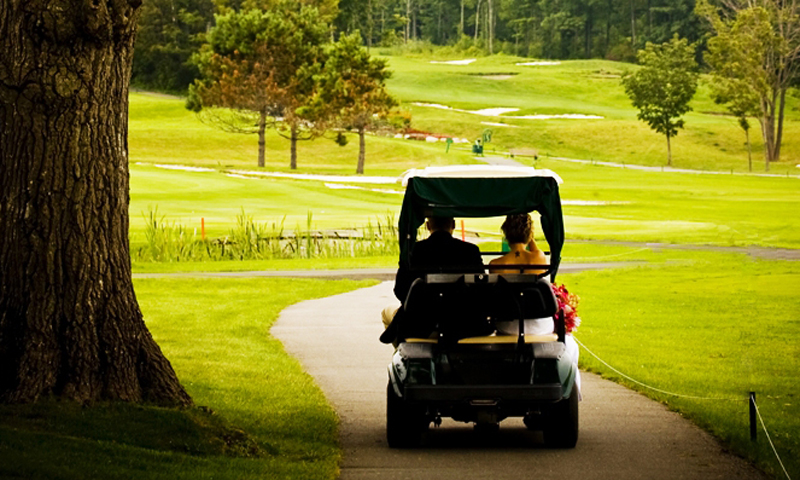 7 | You can make it your own
Arrive in style to your big day by golf cart, charter boat, or horse-drawn carriage. Anything is possible in a region as diverse as Greater Portland. You really can go to the middle of nature to the middle of the action in the matter of moments.
Pictured: Couple in Golf Cart, Photo Credit: Focus Photography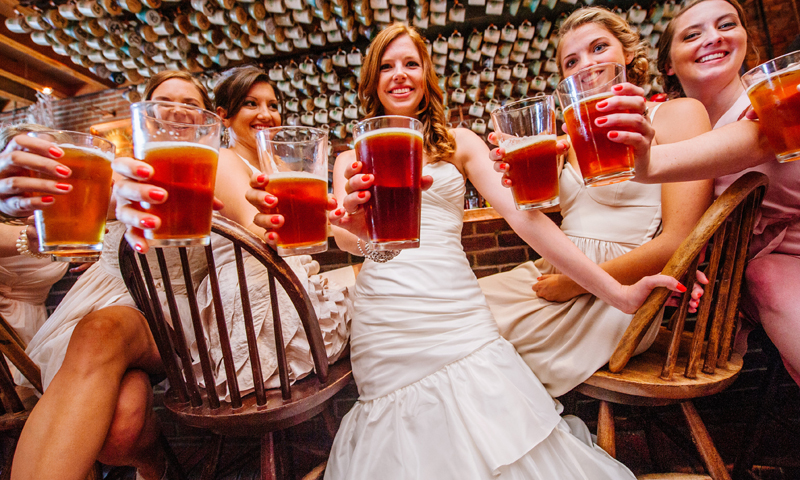 8 | Your Squad WIll Love It
What's not to love? Food trucks and outdoor dining line the streets in Summer. Craft beer flows around every corner. Public art is sprinkled across the region—modern murals mixing effortlessly with historic statues. It's an atmosphere perfect for bachelor/bachelorette parties, couple's showers, rehearsal dinners, or post wedding brunches.
Group of Women Holding Beers, Photo Credit: Bethany and Dan Photography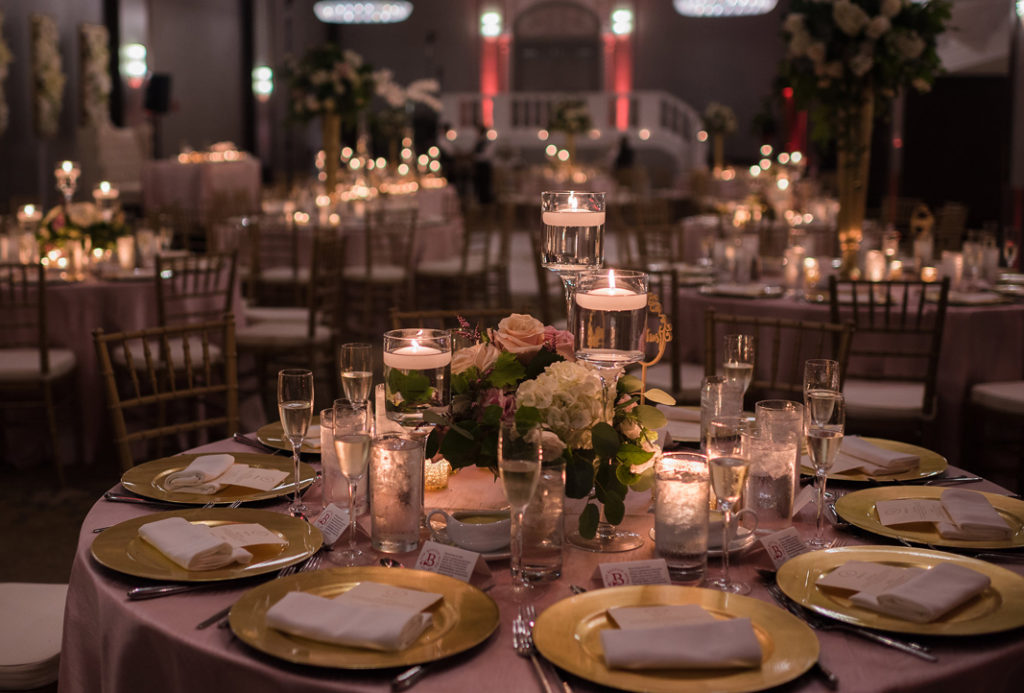 9 | Expert Local vendors + Services
For a small city, we've got big connections. You'll find Maine experts, from boutique caterers to full-service floral companies, around every corner ready to step-and organize your big day.
Pictured: Westin ballroom Wedding, Photo Credit: Westin Portland Harborview Hotel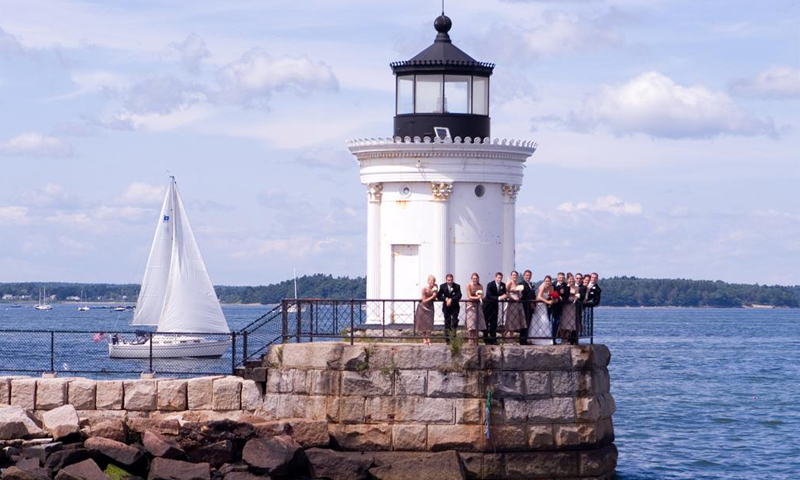 10 | Free wedding planning services
Visit Portland has free services to assist you with your wedding. Let us connect you to a variety of wedding services in Maine. One call and we'll help coordinate it all!
Pictured: Family at Lighthouse for Wedding, Photo Credit: Focus Photography
"Choosing the right Maine venue was really important to us—thank you [Visit Portland] for helping us find a venue with gorgeous waterfront scenery that is actually within our budget—we're thrilled!"

— CHRISTINE REYNOLDS-LEMIEUX