DONNA MROWKA & PATRICE ROY
South portland, Maine
Living in Arizona has its advantages: the beautiful mountains, the warm winter months and no snow – at least in the area we live. But, truth be told, we are coastal girls at heart, having lived there most of our lives. In June 2015, same-sex marriage became the law of the land. Ecstatic with the thought of celebrating our love, we knew we would head to our beloved state of Maine, and so the planning for a destination wedding was immediately underway.
"There was never any doubt that we would wed in Maine, but the logistics of planning a wedding from 2,600 miles away was intimidating. "

–Donna Mrowka & Patrice Roy (the brides)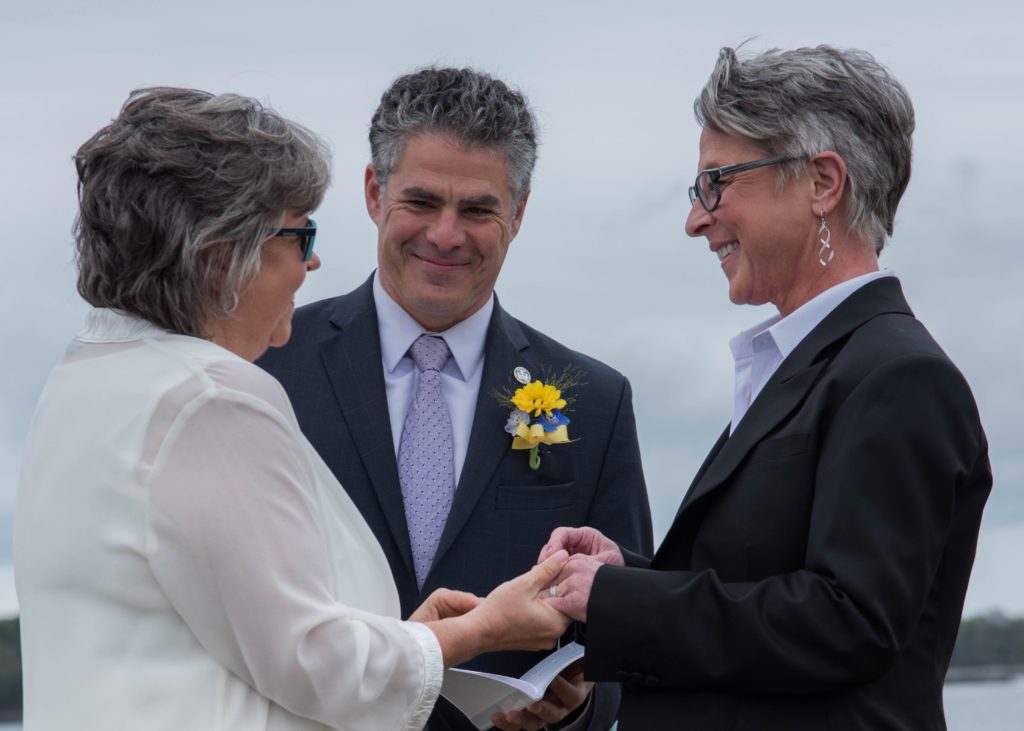 First, the venue – after much research, and already knowing we wanted a "Maine feel" wedding, we chose the McKernan Center at Southern Maine Community College in South Portland. It is quintessential coastal Maine. We loved the location, the intimacy of the setting, and the fact that there were a handful of guest rooms that could be rented for the event. We also liked the fact that students of Southern Maine Community College staff the facility, and that was a great way to support our home community. They did not disappoint, they were tremendous to work with.
"Maine people are GREAT to do business with. We knew that our out of town guests would experience first-hand Maine hospitality. "

–Donna Mrowka & Patrice Roy (the brides)
We pampered ourselves with a spa day before the wedding at The Regency in Portland, and we ordered the gluten free wedding cake from Ice It Bakery in Yarmouth. It was important to us that our wedding favors reflect Maine and our love for the great state, so we ordered blueberry jam from Worcester's Wild Blueberry Products. Each vendor who was part of making our day special, from 8th Street Entertainment to CVC Catering Group, was professional and went out of their way to make it easy for us to do business.
When October 1, 2016 finally arrived we were thrilled to be surrounded by family and friends in a place that will always be home. With the Casco Bay Ferry passing by, and the Calendar Islands in the distance, the ocean was the canvas for our portrait as we walked down the aisle to the edge of the Atlantic. We were thrilled to recite our vows before those we love as the Honorable Ethan Strimling presided. Thanks to the care and attention provided by the vendors with whom we worked, we could not have imagined a better day for our Maine wedding

All Photography Credit to Mallory Richter of Brunswick
Written by the brides:
Donna Mrowka & Patrice Roy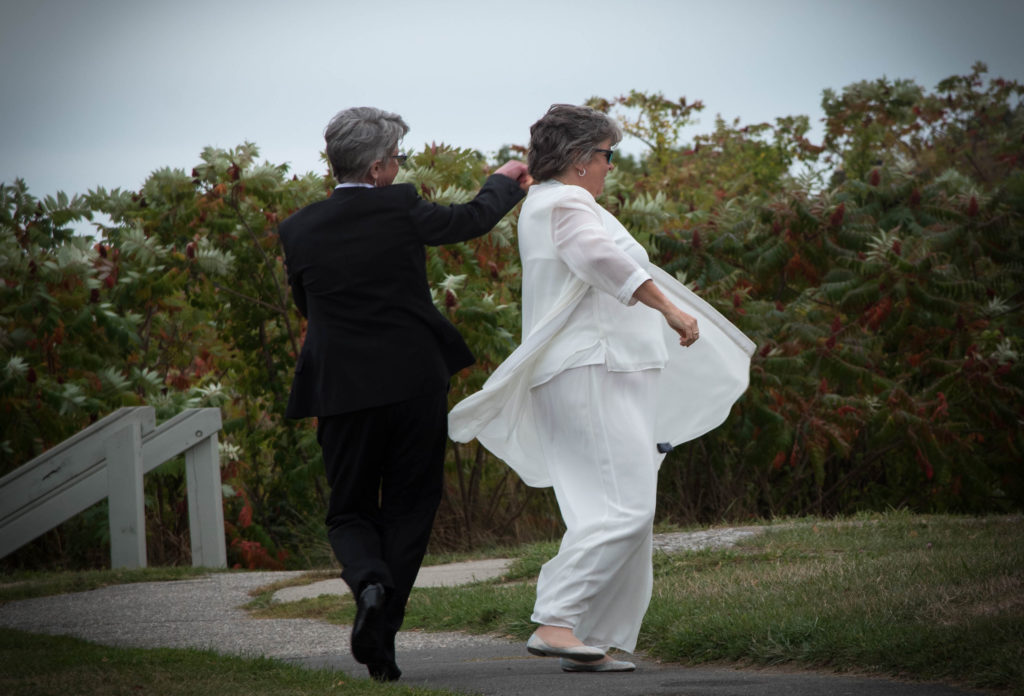 ---
planning a wedding in maine?
Let us assist you.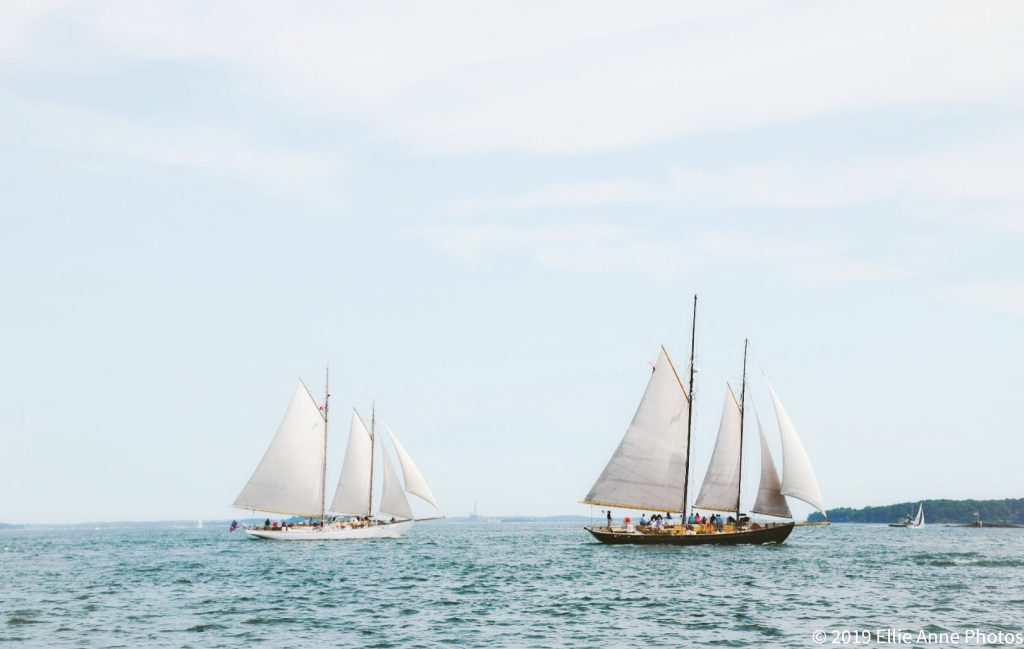 Our services are completely complimentary.
Reach out to our Group Marketing Team:
weddings@visitportland.com