Winter Wonderland Wedding
EVREN GUNDUZ & TARA BETH GLIESMAN
Carrabassett Valley, Maine
The evening of January 7, 2017 brought crisp, cold air and spectacular clear views from the base of Sugarloaf Mountain, Maine. Here, we exchanged "I Do's" approximately 4000 ft below the point where we were engaged less than a year before.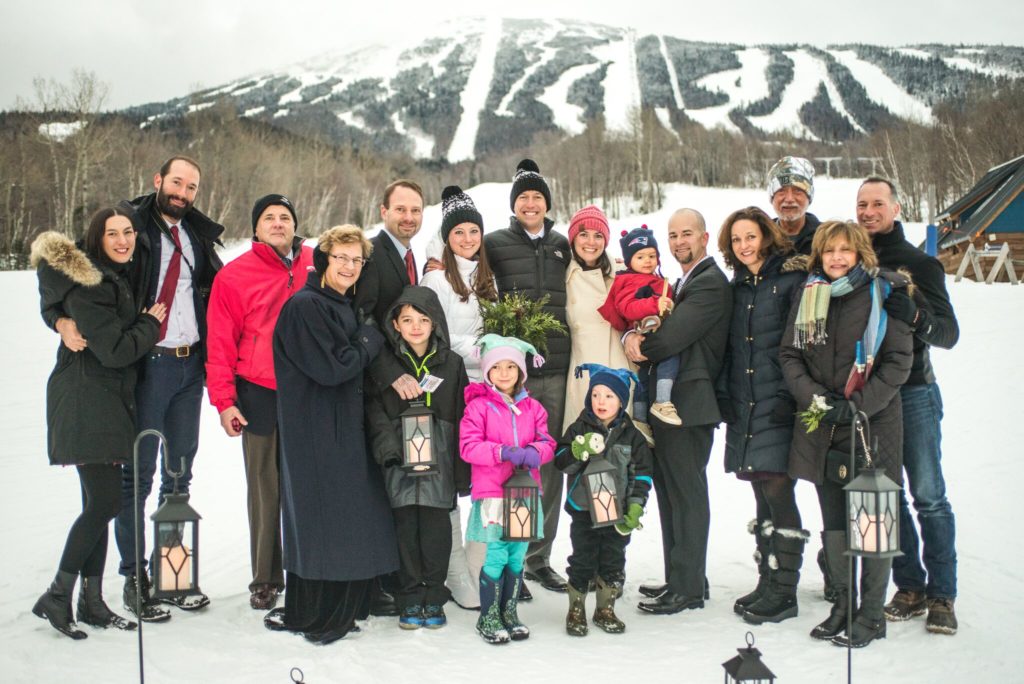 Since our first trip to Sugarloaf together in February 2012, we quickly went from day-trippers to Season Pass holders to discussions of buying our own place one day. The magic of the mountain is all encompassing, and we spend as much of our winter there as possible. Grabbing a burrito at Rolling Fatties and BBQ at The Rack on our way up, and stopping by Baxter Brewing on our way out, are always top priorities, though nothing compares to being on the mountain itself. Each restaurant on the mountain is better than the next, and in every shop you are greeted with a genuine smile. The Sugarloaf Mountain culture is laid back, inviting, and truly feels like home.
"The magic of Maine is indescribable, and truly has to be experienced to be believed."

-Tara Beth Gliesma (the bride)
On March 19, 2016, the last day of winter, Evren and I found ourselves on the summit trail "Gondola Line Extension." After taking in the gorgeous views, I was preparing to head down when he removed his skis, got down on one knee, and asked me to marry him. Considering the significance of this Mountain for us, we knew our wedding had to happen here as well.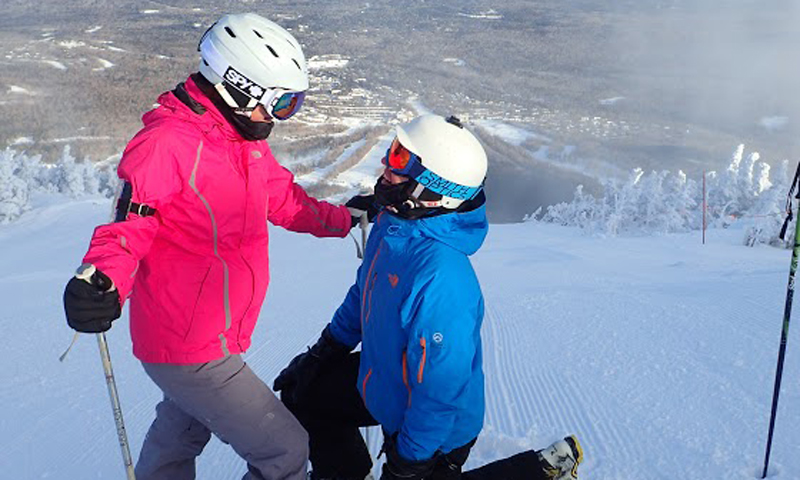 Planning a family ski weekend, we rented rooms for our entire immediate family. Sugarloaf Hotel was incredibly accommodating and offered us a conference room to host most of the ceremony, considering the 2°F temperatures outside. After exchanging our vows, we walked out to the base of the mountain and stood beside the sugar shack. With the mountain as our backdrop, we exchanged our rings and were officially pronounced man and wife. With cheers from familiar strangers on "the beach" we walked back inside for hor d'oeuvres and a champagne toast before dinner at the hotel restaurant, 45 North.
"We were happy, we were home, and we could not have imagined committing our lives to each other in any other way."

-Tara Beth Gliesma (the bride)
Our family members had never been to Sugarloaf Mountain before, and now they cannot wait to return. They felt the same magic that Evren and I would tell them about, and are all currently searching for ways to make Maine a more significant part of their own lives.
All photography credit to Waylon Wolfe (Waylon Wolfe Photography)
Written by the bride:
Tara Beth Gliesma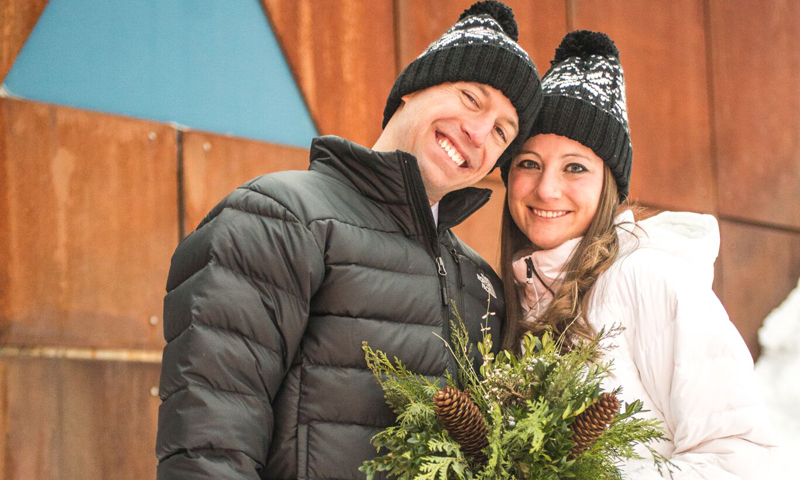 ---
planning a wedding in maine?
Let us assist you.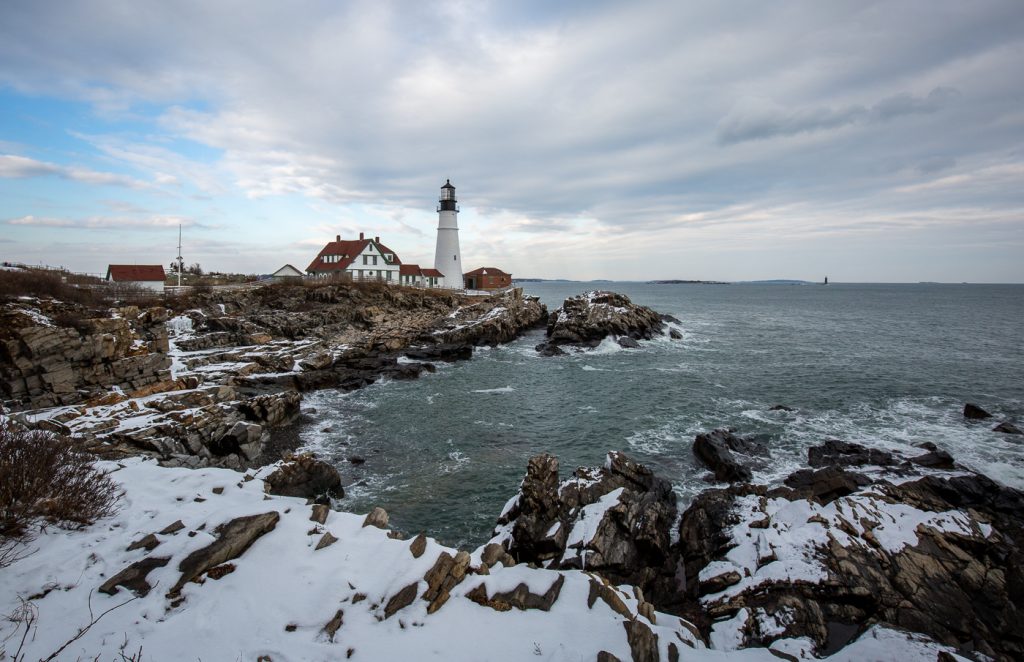 Our services are completely complimentary.
Reach out to our Group Marketing Team:
weddings@visitportland.com