SNAP YOUR WAY ACROSS GREATER PORTLAND
ONE PICTURE PERFECT LOCATION AT A TIME
Summer is finally here! That means sunny days, sea breezes, beach days, and lobster rolls are on the horizon. If you're planning a trip to Greater Portland, we know how much goes into capturing those perfect moments that live on long after you leave. We are here to make things easier with some inspiring photo hot spots across the region.
1 | Portland Head Light
When thinking about Portland Head Light, a few accolades spring to mind—it's Maine's oldest lighthouse, one of the most photographed in the world, and it was commissioned by one of our founding fathers, George Washington. Not only is this lighthouse instagrammable, but there is a ton to do when you visit this famous landmark in Cape Elizabeth. Explore the grounds of Fort Williams Park and go hiking, check out fort structures, or just be amazed by those panoramic ocean views.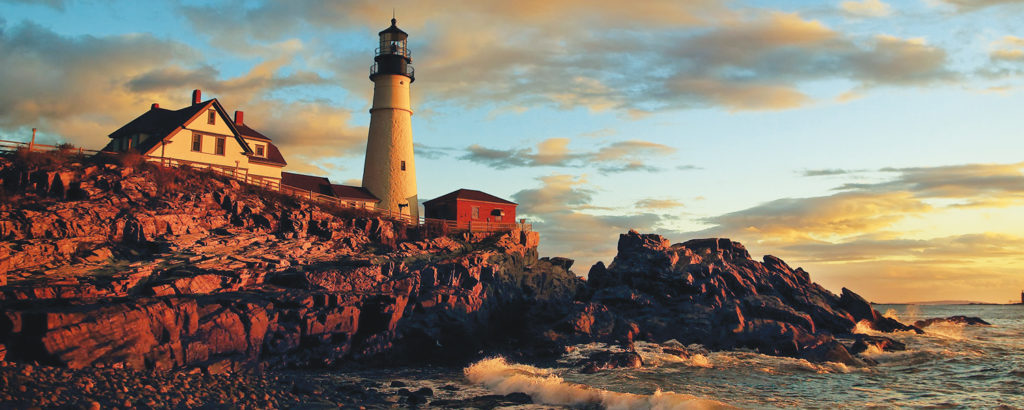 2 | fort gorges
Fort Gorges is a former US military fort sitting off the coast of Portland on Hog Island Ledge. You may even be able to spot the structure while cruising on Casco Bay or visiting the Cape Elizabeth lighthouses. Its lush topiary and historic brick structure makes it a breathtaking stop for photos. And getting to Fort Gorges is easier than ever now that it is accessible by water taxi, kayak., and even a boat tour with the Friends of Fort Gorges.
3 | lobsterman park
Head on up to where Middle and Temple Street meet downtown and you'll find the Maine Lobsterman statue: a commemoration to our historic ties to the sea. If you are an art and history buff continue through Portland's Art district to find everything from intricate street art to landmark sculptures like "Our Lady of Victories" in Monument Square and the "Seven" statue sitting outside of the Portland Museum of Art.
4 | longfellow gardens
Directly behind the boyhood home of Henry Wadsworth Longfellow is the Longfellow Garden. This secluded Colonial Revival style garden is an oasis of green and quiet in downtown Portland. Located on the former domestic farmyard for the Wadsworth Longfellow family, the Longfellow Garden Club created the garden in 1926. Beautifully landscaped, with meandering paths throughout, it is free and open to the public from May through October, 10am-5pm.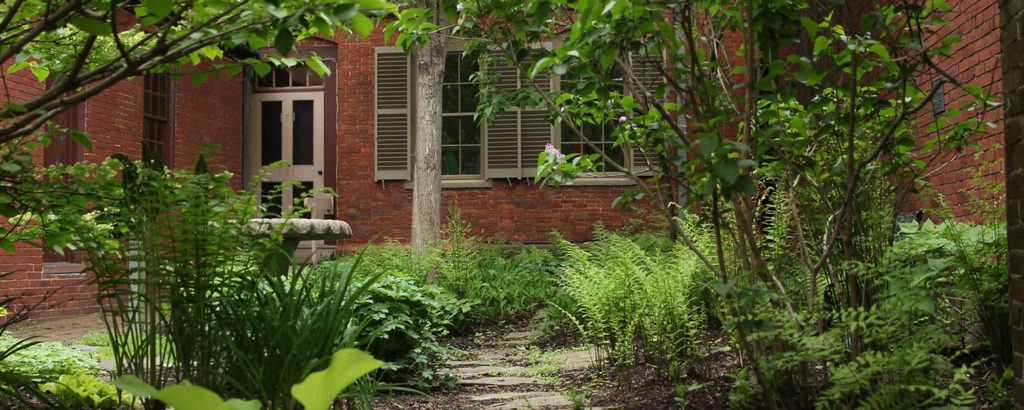 5 | victoria mansion
This historic home built in 1860 was originally crafted as a summer retreat for a wealthy hotel operator and his wife. It's not just the intricate architecture that is photo worthy—90% of the original interiors were preserved including the 25-foot stained glass skylight and the "fool the eye" wall paintings. More recently Victoria Mansion was the stage for feature film "Buttons", starring Angela Lansbury and Dick Van Dyke.
6 | l.l.bean
These boots were made for snapping selfies. Twenty minutes north of Portland is the shopping Mecca of Freeport, Maine. Here you can make a pit stop at the 24-hour L.L.Bean Flagship store. There is no doubt Bean boots are a Maine staple, and after you say hi to this 16-ft. tall rubber boot, check out L.L.Bean's locked moose exhibit, indoor trout pond, or buy your own pair of bean boots.
7 | scarborough marsh
This 3,000 acre estuary is home to all kinds of wildlife only found in the state of Maine. Peek waterfowl, egrets, herons feeding on the shores from the scenic trails that run through the surrounding area or rent a kayak or canoe and get on the water and see the magic up-close.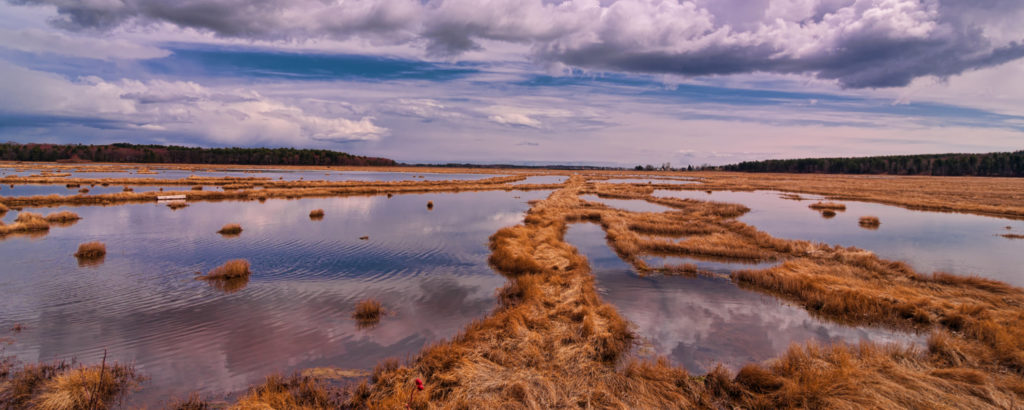 8 | customs house wharf
This location is sure to give you some #instatravel vibes. Portland's historic working waterfront is the pulse of our downtown destination. When you're out snapping photos you may see lobstermen bringing in their daily catch, sailboats gliding down Casco Bay, or a flock of seagulls dancing in the air. We have no doubt you'll be pulled away by Portland's restaurants and shopping just a few steps away, but it's worth stopping to take a photo and seal in the memory.
9 | portland observatory
Portland's Observatory is the last remaining maritime signal tower in the US. Since 1807, the Portland Observatory has offered spectacular views of Portland's harbor and served as a beloved symbol of the city's rich maritime heritage. Whether you are just taking in the sight street-level or making the climb to the top for some panoramic views of the city, you will be glad you snapped a pic of this gem.
10 | SACCARAPPA FALLS
Located just five miles outside of Portland is the charming riverside town of Westbrook, Maine. The Presumpscot River flows through the center of the city with the Saccarappa Falls as the natural backdrop. Take the Westbrook River Walk to get a closer look or just head straight for downtown.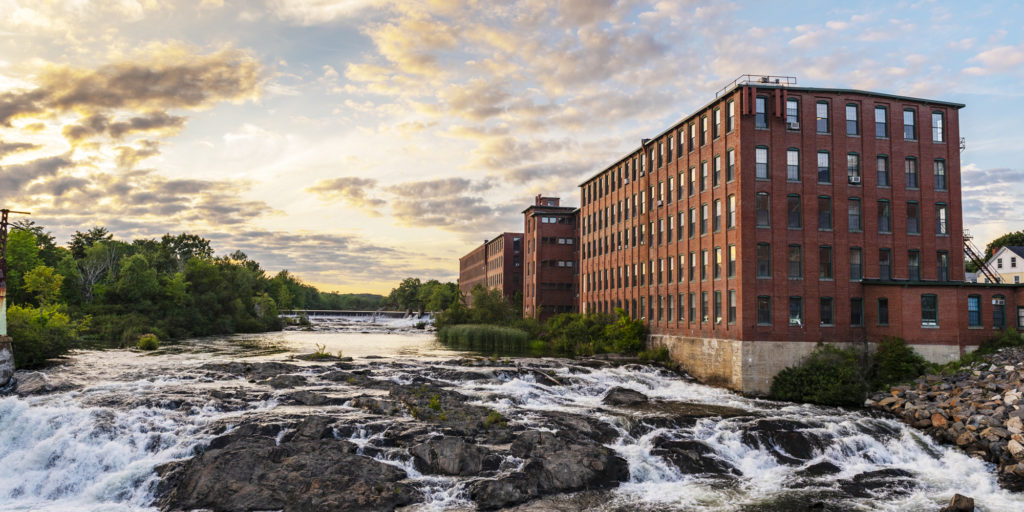 ---
view more itineraries
From family vacations to wedding weekends, and everything in between, we have the travel plan for your picture perfect vacation. Whether you're interested in our art & culture scene, food + drink, or outdoor adventures—we got your back. Safe travels! Learn more.