A Day in Cape Elizabeth, maine
Cape Elizabeth, MAINE
An Essential Shoreline Stop
Life's a beach when you visit the sunny town of Cape Elizabeth. Surrounded by sandy beaches and rocky shores, Cape Elizabeth extends 12 miles into the open ocean of Casco Bay. You might even be able to smell that salty, sea air anywhere you go in town. It's an area filled with rich history and striking scenery and it's admired for its ongoing preservation of its green space and abundance of trails. It is also home to the international Beach to Beacon race where athletes from across the globe compete to run from Crescent Beach State Park (beach) to Portland Head Light (beacon).
Lighthouses and Parks
Lighthouse lovers are going to want to see this. Cape Elizabeth is home to a local landmark, Portland Head Light. Portland Head Light is Maine's oldest lighthouse—commissioned by George Washington himself. It is even noted as being one of the most photographed lighthouses in the world. Surrounding this historic gem is Fort Williams State Park. The State Park is 90-acres of recreational space. So, it is perfect for everything from picnic dates to flying kites with the kiddos. It could even be the picture perfect backdrop for your Maine wedding.
"With all this and more just ten minutes from the 'big' city it is sure to top your must see and do list while in Portland, Maine."
Just a few minutes south of Portland Head Light you will find the untouched beauty of Two Lights State Park. Now, you may think something is a little familiar about this area in Cape Elizabeth that once had two, twin working lighthouses. Two Lights was inspiration for "Lighthouse Hill" by Edward Hopper—known as the most recognized lighthouse painting in the world. The painting is currently on display at the New York Metropolitan Museum of Art. Two Lights State Park offers 41 acres of rolling waves and wide views of Greater Portland's rocky coast. And as you are standing high above the rolling coastline you will be able to peak those two, twin lighthouses that sit deeply rooted in Maine's maritime history.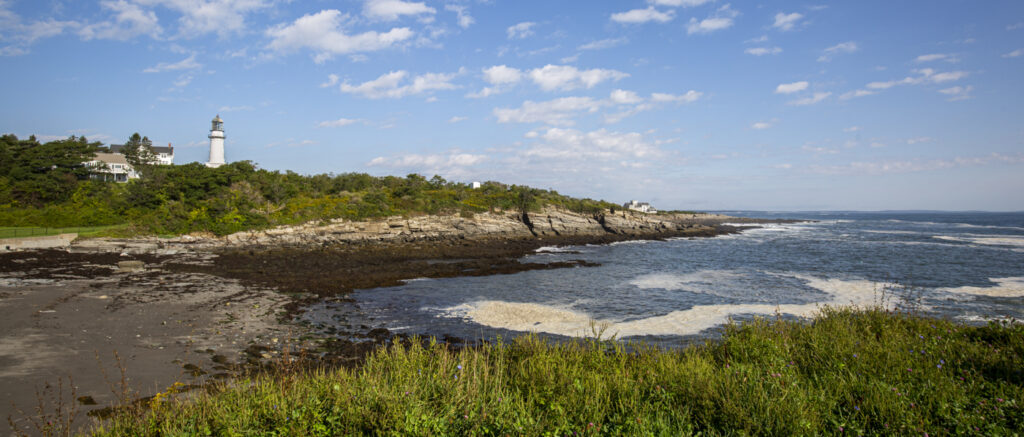 Beaches
From State Parks to Beaches, there is one that is a bit of both. Crescent Beach State Park is an oceanfront state park with sandy beaches, grass-studded dunes, and plenty of space to explore the views or go hunting for hermit crabs. Here's another idea, what to be let in on a little secret? Kettle Cove beach is a secluded, sandy beach sitting adjacent to Crescent Beach. With plenty of sandy space and its own parking lot on-site Kettle Cove; some consider it a quiet alternative to the larger beaches in the area.
A TASTE OF COASTAL LUXURY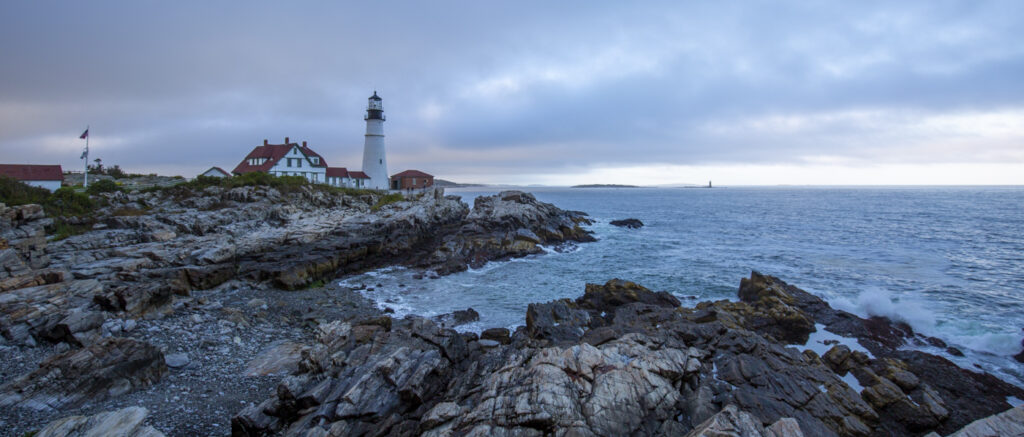 Greater Portland's best dining can be found conveniently close to the shores of Cape Elizabeth. That means whether you're looking for outdoor dining and traditional beach fare (not to mention the Lobster Roll food trucks) or innovative fine-dining experiences, you won't be disappointed. Coastal luxury epitomizes the town's foodie scene as well as the full-service spas and accommodation options—perfect for completing an authentic Maine visit seaside.
---