The Ultimate Maine Road-Trip
7 days, 1 unforgettable destination
boston to bar harbor
You made it! Vacationland here you come. We know what you're thinking: a coastal Maine road-trip that begins in Massachusetts? That's because Boston can often be the ideal starting point to make your way up the coast. Their public transportation as well as flight, train, and bus options make it easy to make it to the East Coast from anywhere in the world. However, you can always opt for the Portland International Jetport, located just ten minutes from downtown Portland, if you want to skip to the part where you are already in Portland.
day one | Boston
Once you've landed—and are so excited to be on vacation you happy dance all the way to your rental car—spend the day enjoying the city. Boston has a lot of nicknames like "Bean Town" and "City of Kind Hearts", but it has also been referred to as the "Hub of the Universe" and that might be because of all the activities you can enjoy in relatively close proximity.
day two | kennebunkport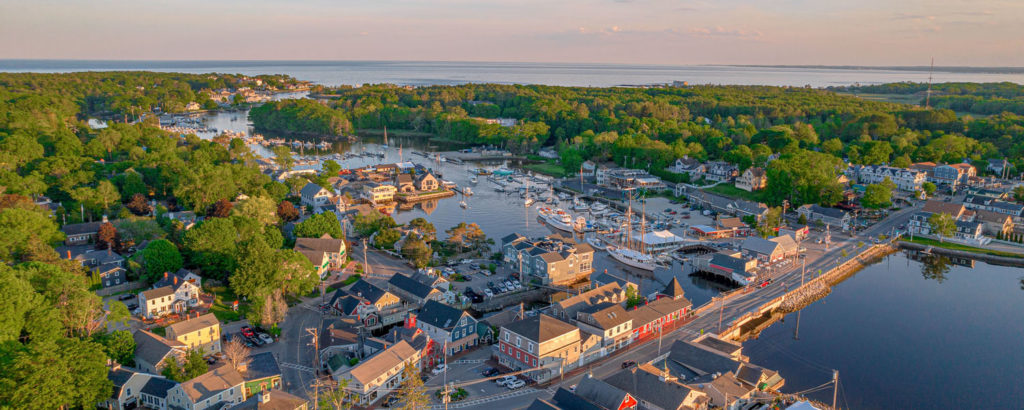 Today is the day! Throw on your favorite playlist and head an hour and a half north to Maine Beaches region. The next stop, Kennebunkport is a cozy, seaside town home to lobster shacks, beaches, and a quaint downtown called Dock Square. Just outside downtown are the white-sands of Goose Rocks Beach where you can soak in scenic views of the secluded, residential side of Kennebunkport. The cherry on top of your time in Kennebunkport will be spending the night in one of their historic inns or waterfront resorts like AWOL Kennebunkport, just a short walk to Dock Square.
Day three + four | portland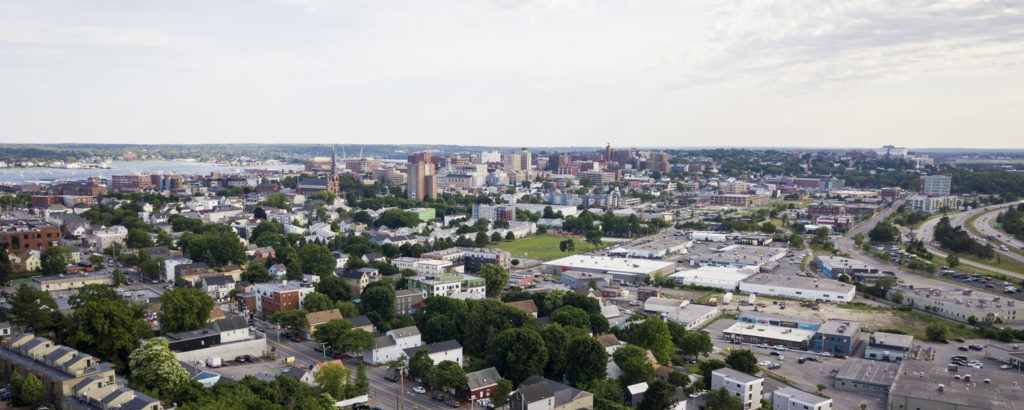 Just 45 minutes north of Kennebunkport you'll find the Greater Portland region. Portland is the largest city in the state of Maine and in recent years has found itself topping a whole lot of national lists. In 2018, Portland was named "Most Instagrammed Small City" by National Geographic, "Most Romantic City" by Trip Advisor, and "Restaurant City of the Year" by Bon Appetit.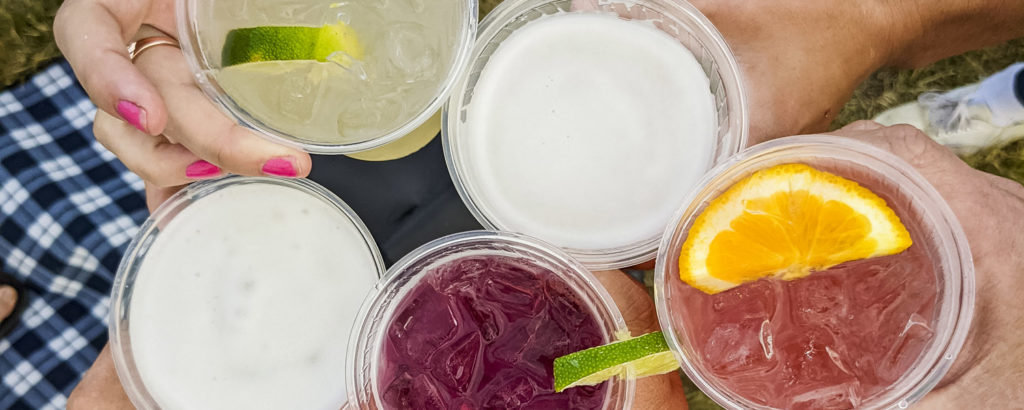 You could spend all seven days in the city and still just scratch the surface of all the things to do in Portland, Maine. From breweries to art museums to headlining concerts, you will find so much adventure packed into the 6.5 miles of Portland's Downtown. Just a ten minute drive away are three Maine lighthouses in Cape Elizabeth. One of those lighthouses is Portland Head Light, Maine's oldest lighthouse and one of the most photographed in the country!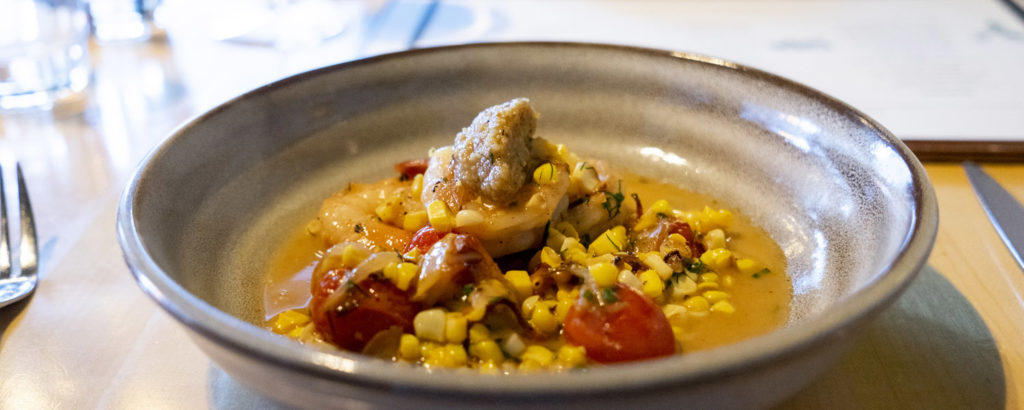 Don't forget to get your fill of the restaurants in Portland. James Beard award winners, Chopped champions, and cutting edge innovators buzz around this foodie city by the sea—all you need to do is soak it up. When you're full and ready to head back to the hotel, you can go off peninsula for a wallet-friendly accommodation or stay and play in the heart of the Old Port.
DAY FIVE & SIX | MAINE MIDCOAST & BAR HARBOR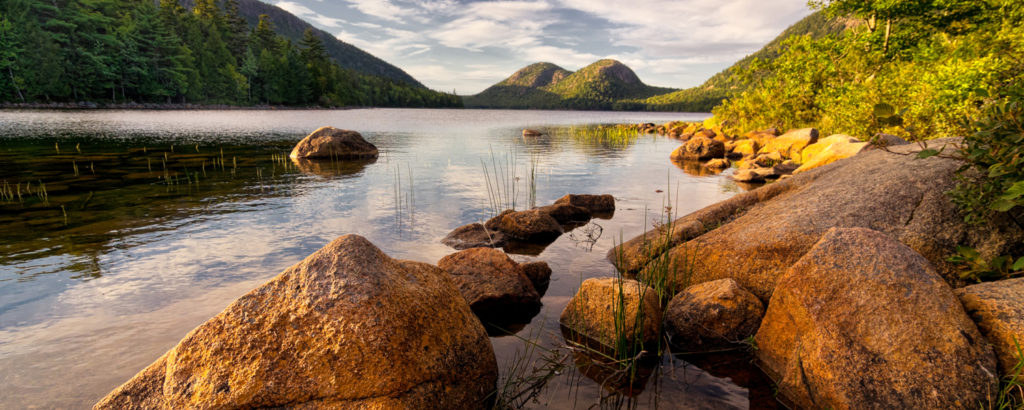 Driving from Portland to Bar Harbor takes about three hours. When you pack up and hit the road from Portland, you may want to break-up your trip with a stopover in the Maine Midcoast. Take Route 1 and carve your way through the beautifully quaint and scenic Maine Midcoast. This region encompasses many unique and distinct seaside towns.
Just twenty minutes outside Portland is the home to L.L.Bean's flagship store in Freeport, Maine. The store is open 24 hours, so no matter how early you leave Portland you'll be able to grab a cup of coffee and explore their extensive grounds. A little further up the coast you'll find Boothbay Harbor where you can visit the stunning beauty of the Coastal Maine Botanical Gardens or Bath, Maine where you can discover the history of Maine Maritime Museum. Stay the night in the coastal oasis of Bluebird Ocean Point Inn, located in East Boothbay.
Make a stop in Camden for local shops and scenic water views also in the sparkling MidCoast region. Hang out harborside to break up your trip for an overnight at Whitehall for charming, rambling porches and twinkling lights.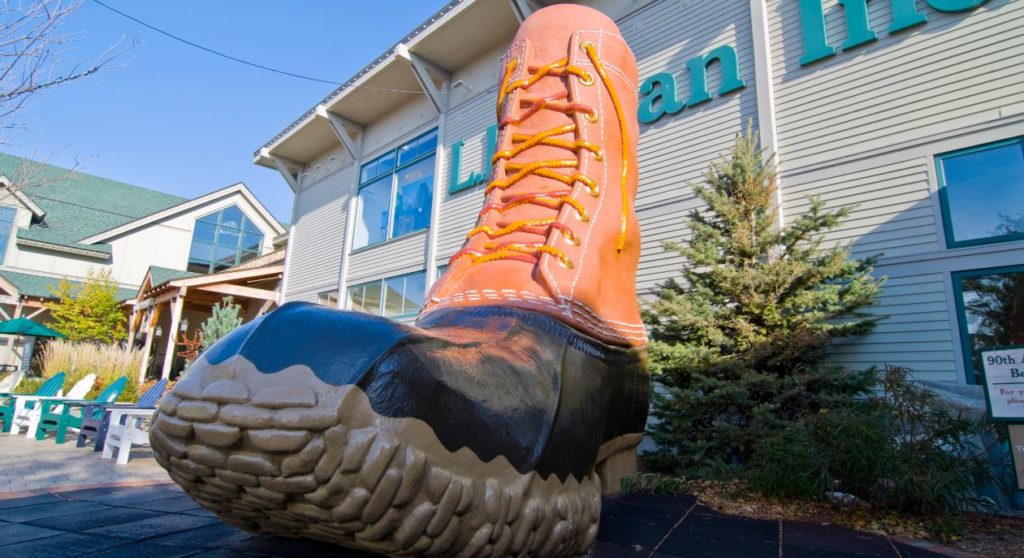 Finally, you'll round out your trip in Bar Harbor. Stretch your legs and go for a hike at Acadia National Park. It's an outdoor lover's dream with over 120 miles of trails. Climb Cadillac Mountain for a new perspective of the park and see clearly for up to 100 miles. When you're finished, the coastal city of Bar Harbor serves as a magnificent home base for your exploration. There are specialty shops, museums, and restaurants around every corner.
Not ready for the adventure to end yet? The CAT, a high-speed ferry with endless amenities, can take you from Bar Harbor to Nova Scotia in just 3.5 hours. Take a break from driving, and cruise away to another coastal paradise!
Day seven: back to boston
That's a wrap! It takes about four and a half hours to carve your way back to Boston from Bar Harbor on the last day. So, grab some locally roasted coffee and hit the highway. You'll remember the fun times you had in all the hidden corners of Maine. And when you return home you won't be able to help yourself as you scroll through your photos and start planning your next Maine vacation.
---
view more itineraries
From family vacations to wedding weekends, and everything in between, we have the travel plan for your picture perfect vacation. Whether you're interested in our art & culture scene, food + drink, or outdoor adventures—we got your back. Safe travels! Learn more.