TWO-DAY FALL ITINERARY IN GREATER PORTLAND
shopping, sights, and sensational colors
It's finally sweater weather! If you've visited Greater Portland during this magical time of year, you know there no shortage of things to be excited about—vibrant Fall colors, seasonal craft beers, and a tasty rotation of treats from our culinary scene. You just can't go wrong. So sip your pumpkin spice latte, slide on those L.L.Bean boots, and get ready for two days packed full of fun this Fall.
---
Day One
MORNING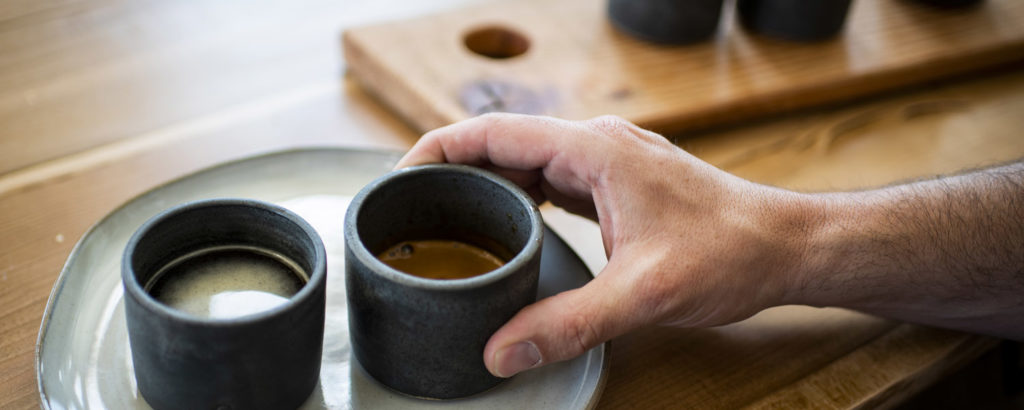 It's a little known fact that most shops and restaurants in Greater Portland stay open year-round. That means when the crisp, Fall air rolls in you can still get into the places you've been wanting to try and the hidden gems in Portland Maine you don't know about yet. So, why not start your morning with a hot coco or warm latte and stroll downtown for a little window shopping? Crunch colorful leaves underfoot and enjoy those cool, ocean breezes.
On your way down the historic cobblestone and brick pathways, try one of our neighborhood coffee, tea, or bakery shop's homemade pumpkin breads & scones or locally-made jams and apple butters. There's so many pastries, and so little time! You may need to take a to-go box back to your hotel room at one of our unique and accommodating places to stay. And with must-tries packed into every block, you don't have to go far to find a new favorite sweet treat. Learn More.
AFTERNOON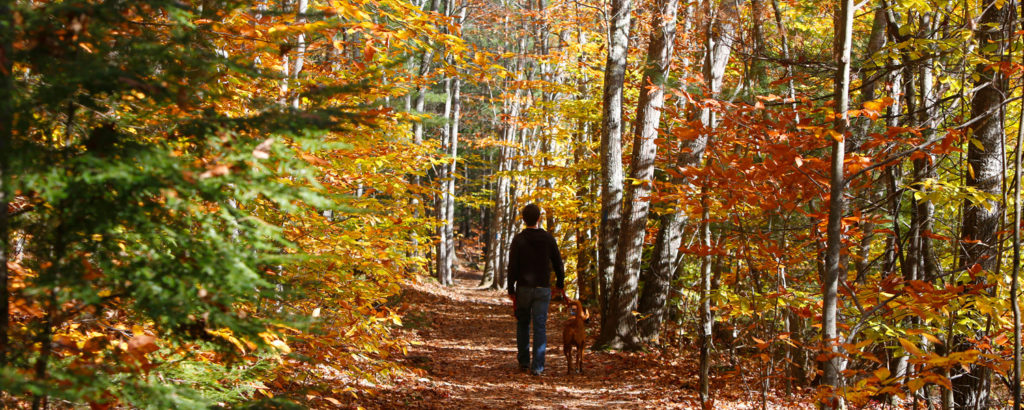 Want to escape city life and embrace the natural beauty of our Fall foliage? Get in the car and head north to some of the walking and hiking trails at our local state parks like Bradbury Mountain in Pownal or Wolfe's Neck State Park in Freeport. Both State Parks are located just 30 minutes from Portland. Greater Portland is a close-knit region packed with unique area towns and coastal gems to explore, so you can catch our sprawling, colorful views from every angle. Learn More.
NIGHT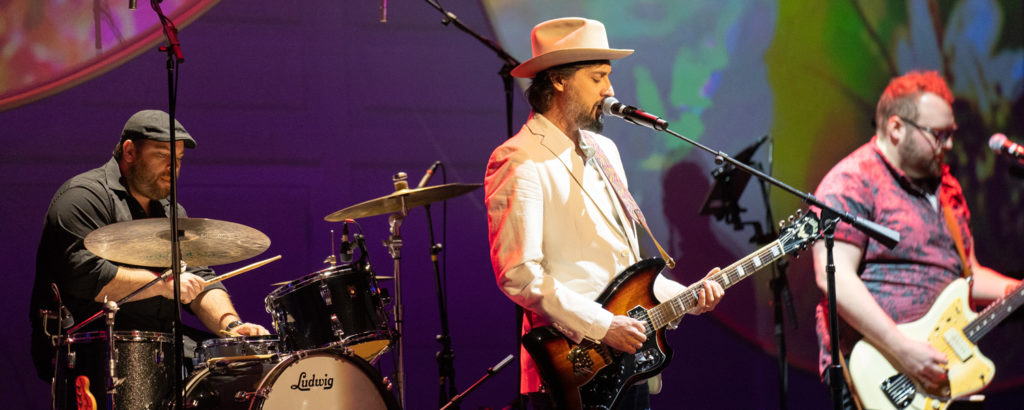 It's showtime! The cherry on top of your first night in Greater Portland might be seeing a show. You're in luck, because Fall is the kick-off to our Arts and Entertainment calendar. Portland may be a small city, but its array of musical stylings from opera to ballet to the symphony are as big as they come. And with headlining concerts, comedy shows, and Broadway-level performances constantly being added to the line-up, you'll want to be sure to check out our Events Calendar to stay on top of it all. Learn More.
Day Two
MORNING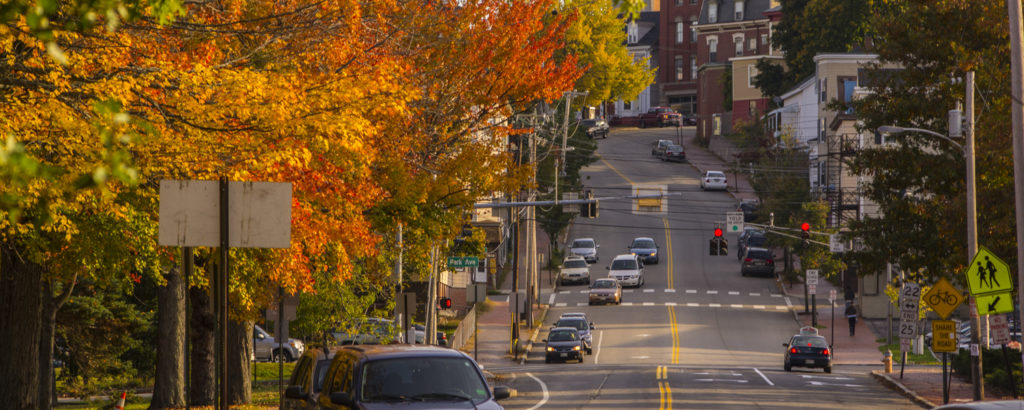 If our crisp, Fall air starts nipping at your nose—well, it might be time to find out why Portland was named one of the "Top Ten Coffee Cities in America" by Men's Health. Coffee Shops & Tea Houses are serious business in Greater Portland. Coffee lovers can rejoice, because our local, neighborhood shops source, roast, and prepare their cups with careful attention, many roasting their beans right in the city.
AFTERNOON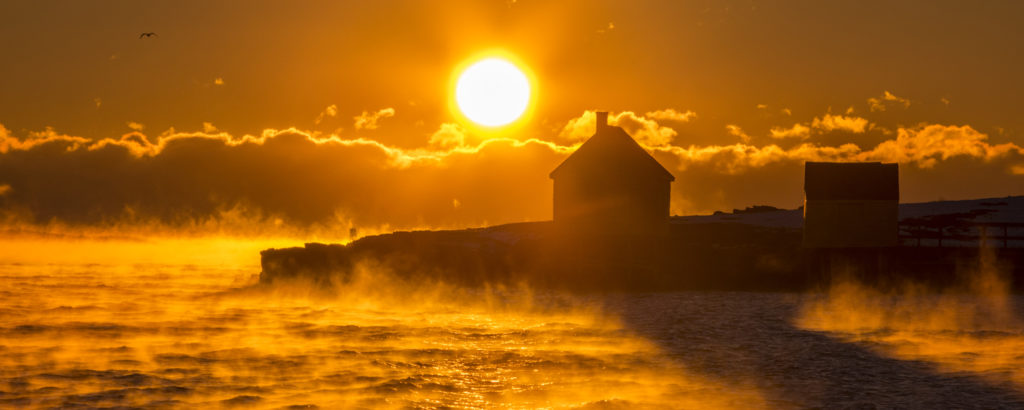 Did you really take a trip to Greater Portland, if you didn't get out on a boat? Casco Bay's cold, clear waters are perfect for harvesting lobster and seafood year round. It's also home to a unique variety of marine life. So, bundle up and set sail! You may find yourself with a front row seat to a whale, seal, or maybe even a puffin sighting. Take a Sea Tour on a historic windjammer or a leisurely cruise out to the lighthouses. Want to spend more time on the water? Take a scenic ferry ride to one of Portland's Casco Bay Islands and spend an hour or a whole day exploring all the hidden coves and beaches our unique islands have to offer. Learn more.
NIGHT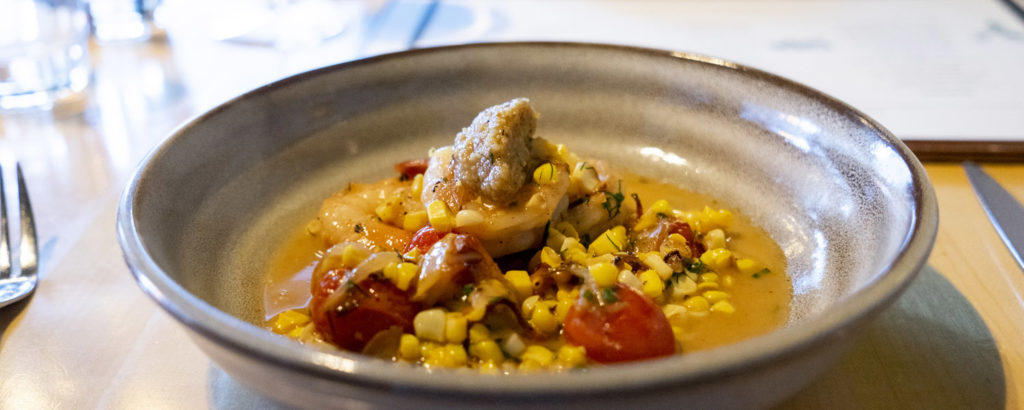 All of that exploring starting to make you a little hangry? Never fear, there is something for every palette in Greater Portland. You want the traditional Lobster dinner? You got it. Or maybe you're looking to test the waters with some upscale cuisine? We have you covered there too. From fine dining to casual eateries and everything in between – the streets of Portland (and beyond) are packed with over 300 restaurants ready to serve up every ethnic and culinary craving. Learn More.
---
view more itineraries
From family vacations to wedding weekends, and everything in between, we have the travel plan for your picture perfect vacation. Whether you're interested in our art & culture scene, food + drink, or outdoor adventures—we got your back. Safe travels! Learn more.