enjoy new england's famous color change
Article by Gwen Pratesi, SheKnows Expert
Fall is the perfect time of year to travel. The summer crowds have gone home, children are back in school, and for many destinations, the rates for accommodations have started to drop along with the temperatures. If you're planning a getaway this fall, put Portland, Maine high on your list. This vibrant coastal city and the surrounding area in New England provide the backdrop for some of nature's most spectacular fall shows.
1 | Portland has some of the best seafood in the U.S
Coastal Maine is known for its lobster and fresh seafood and there's no better place than Portland to satisfy your seafood craving. The city has more restaurants per capita than any other in the U.S. and you're sure to find shellfish and fresh fish on most menus. Eventide Oyster Co., consistently ranked one of the best restaurants in town, features a raw oyster bar with an impressive array of local oysters and bivalves from far-away places and a regional favorite, their New England Clam Bake.
2 | Nature Lovers Will Adore It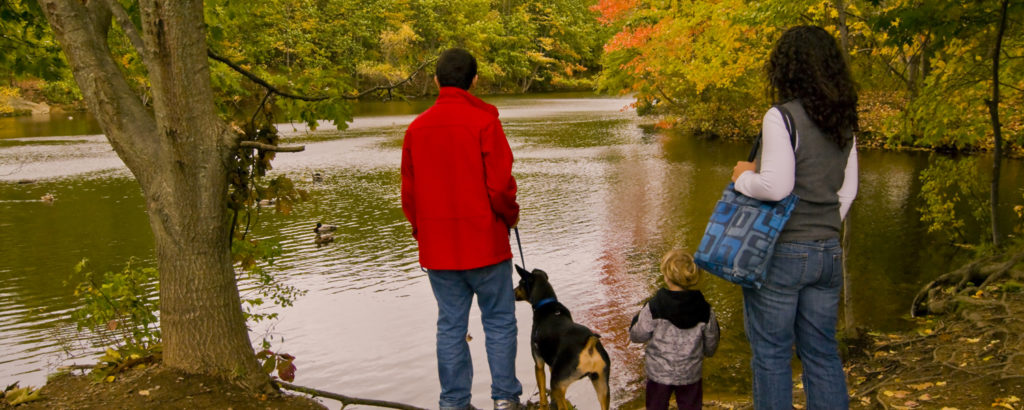 Portland is a great place for nature lovers, hikers, and outdoor enthusiasts, especially when fall foliage is at its peak and nature puts on an impressive display of brilliant colors painted by maples, oak, ash, sumac and elm trees. Bradbury Mountain State Park in Freeport (just 20 minutes away) is known as the best place to see the fall foliage.
3 | All the food, wine, and beer festivals you could want
The third weekend of October is Portland's food and spirits festival, Harvest on the Harbor. The Festival brings food lovers together for unique experiences that encompass Portland's culinary culture. Maybe most importantly, the Festival exists to create special opportunities to meet the hardworking people who make it all possible. I was started in 2007 with the mission of giving hotels and restaurants a boost during a slower time of year, and it has stayed true to its mission of boosting business by celebrating crave worthy cuisine while also being a must do for locals and visitors alike. For beer aficionados, Portland was recently named the No. 1 City for Craft Breweries. If you visit in November, don't miss the International Beer Festival.
4 | The Old Port and Arts District are stunning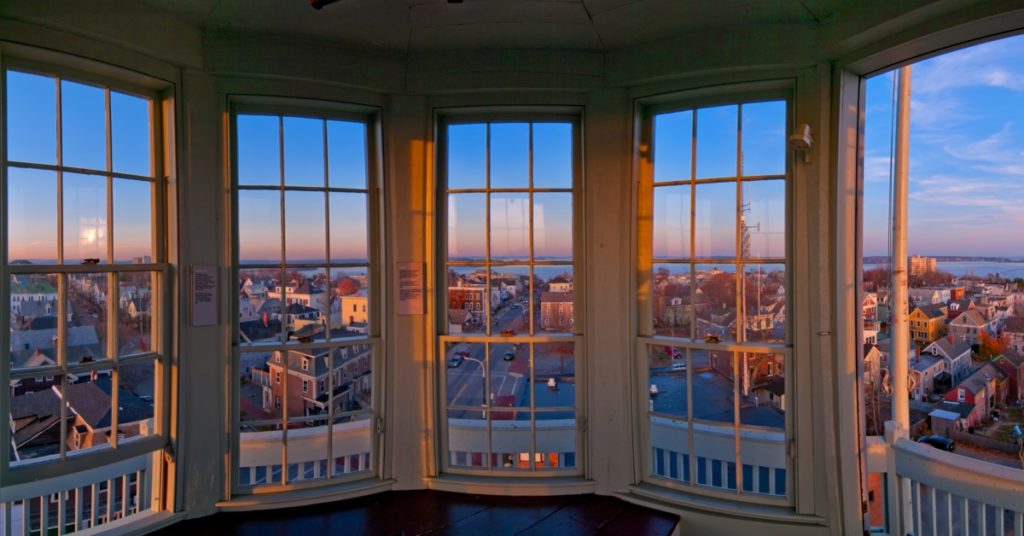 Art galleries, a theater company and museums line the streets from Congress Street to the West End. If you're lucky enough to be there the first Friday of the month, the arts district plays host to a self-guided walking tour where visitors are welcomed free of charge and offered food and wine along the way. Take part in a walking tour of Old Port, the harbor area that is now filled with restaurants, boutiques, and bars. These cobblestone streets are lined with 19thcentury buildings and overlook the ships and fishing piers in the harbor.
5 | The best lobster shacks you'll come across
If you love lobstah rolls and fried clams (and you will after this trip), don't miss visiting some of the areas famed lobster shacks before they close for the season. Enjoy lunch with a view at one of the area's notable lighthouses at The Lobster Shack on Two Lights Road in Cape Elizabeth. One of Maine's most popular lobster shacks, they serve up classic New England fare on the rocky shores beneath the lighthouses on the hill while listening to the crashing waves and seagulls flying overhead.
6 | Gorgeous whale watching
To view some of the area's marine wildlife, such as seals or whales, take one of the local seafaring excursions or book a trip to see Casco Bay with Portland Schooner Co. Go back in time as you board one of their two authentic sailing vessels built in the early 1900s and see the beautiful rocky coastline from a different vantage point on the water.
7 | Incredible hotels and B&Bs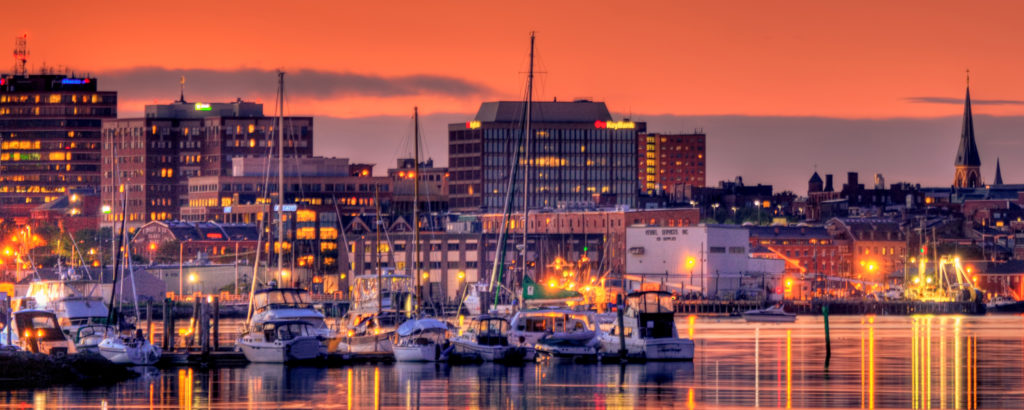 There are a number of modern upscale hotels conveniently located in the city, such as The Press Hotel, Autograph Collection and Portland Harbor Hotel, along with several smaller boutique properties and B&Bs. If you love the scent of the ocean breezes and want to stay on the beach, book a room at Inn by the Sea in Cape Elizabeth. This charming luxury resort property features several types of accommodations , excellent dining, a spa, and is very pet friendly. For a memorable evening, enjoy a glass of wine in their Adirondack chairs while warmed by the fire overlooking Crescent Beach at sunset.
---
view more itineraries
From family vacations to wedding weekends, and everything in between, we have the travel plan for your picture perfect vacation. Whether you're interested in our art & culture scene, food + drink, or outdoor adventures—we got your back. Safe travels! Learn more.