Pownal, maine
find your outdoor adventure
Here is a question we get a lot: where is the best place to hike in Portland, Maine? Because Portland is a city center packing a whole lot of excitement into just a few miles, there aren't a lot of rocky pathways and mountains to curve a visitor's craving for hiking exploration. Instead, we recommend folks head half an hour north to a town untouched by the hustle and bustle of city life. The town of Pownal is a reprieve from fast-paced, daily life and allows travelers to truly enjoy the wide open spaces Maine has to offer.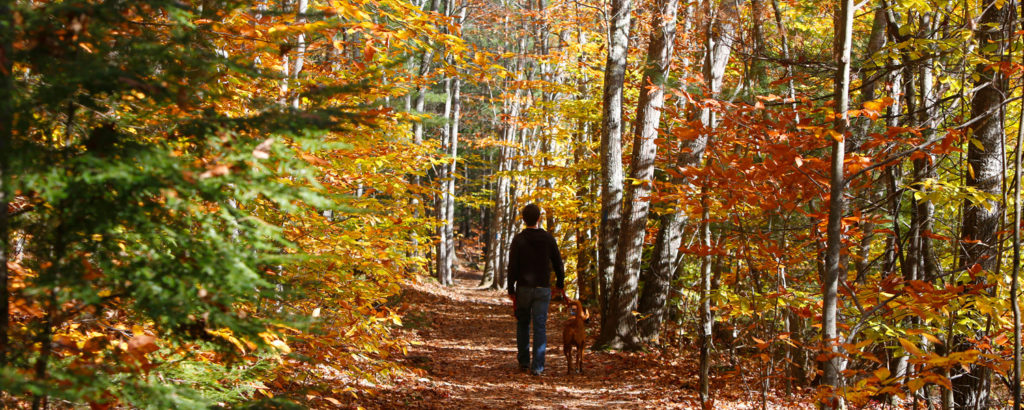 Pownal is situated between the towns of North Yarmouth, Freeport, Durham, and New Gloucester. This cozy town, completely in-tune with nature, epitomizes the small, rural Maine town. Pownal was settled in 1680 and incorporated in 1808 from a portion of Freeport, and fittingly, its recreational opportunities stand apart.
view from the top
Bradbury Mountain State Park is a draw for nature lovers who are seeking a modest walk, hike, or bike to a picturesque vista at mountain's summit. Acquired from the Federal Government in 1939, Bradbury Mountain became one of the five original state parks. In the 1940's, it offered downhill skiing with a rope tow. In the 1990's, the park added 250 acres, thanks to the generosity of the Spiegel family, funding from the Lands for Maine's Future Fund, and the efforts of many generous people. These groups continue to work on expanding the park to eventually link to the Pineland Public Land parcel in New Gloucester.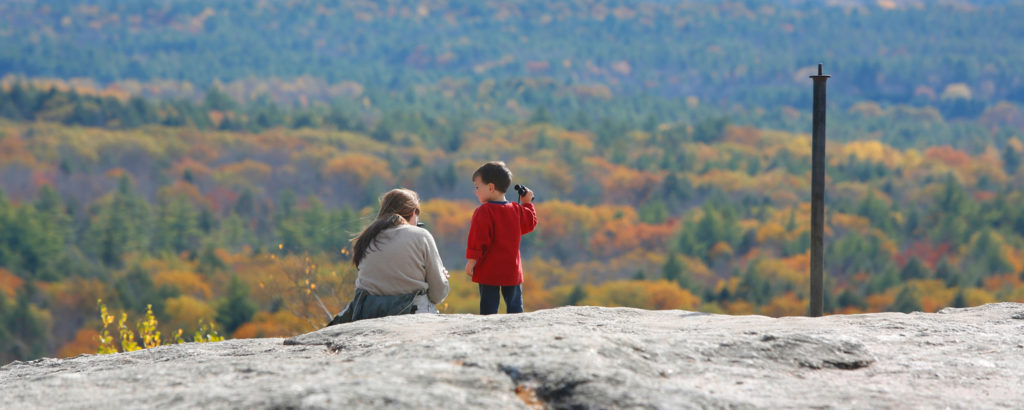 Sculpted by a glacier, Bradbury Mountain is the park's most outstanding natural feature. An ideal picnic area, the park's trails and migrating hawk and eagles populate its 800+ acres of forestland. Families, horseback riders, mountain bikers, snowmobilers, and snowshoers (rentals are available) find it a wonderful place to spend a day or afternoon exploring trails, taking in the magnificent view, or enjoying a picnic under a canopy of trees.
hawk watch
From mid-March through mid-May, the annual Hawk Watch takes place in Pownal at Bradbury Mountain State Park, and in the fall, visitors enjoy the views of fall foliage from the summit and watch migrating hawks and eagles ride the thermals.
---