get the most of the maine outdoors
EXPLORE COASTLINES, WOODLANDS, AND MOUNTAINS
The diversity of scenery in Portland makes for a tough decision when it comes to a stroll or a hike in and around the city. Through the forest? Oceanside? Over rolling hills? The best trails include all three, winding through pristine, secluded beaches where you'll be tempted to stop and stay forever.
back cove
For walkers, Back Cove is Portland's very own outdoor exercise rink. Hugging the circumference of the cove, this circular trail is the preferred jogging, biking, and walking spot for those interested in exercise.
baxter woods
Baxter Woods, not far from Back Cove, is a nature reserve and home to the largest forest in Portland, and excellent for strolling or hiking moderately.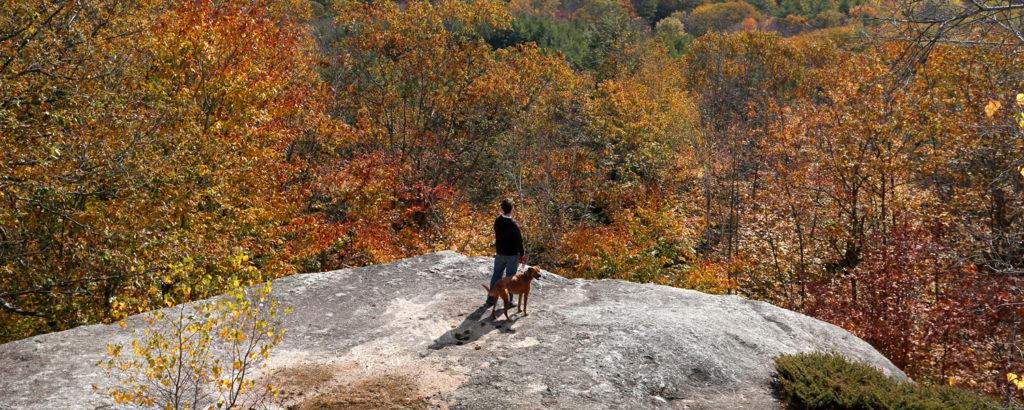 Portland Region + Calendar Islands
Close by are Wolfe's Neck State Park and Mackworth Island, both perfect outdoor hiking day trips, as is Peaks Island Loop, a popular and scenic trail that follows the perimeter of the island and passes beaches as well as quaint cottage houses.
Mt. Katahdin
Outside of the city, hikers have the chance to explore coastlines, woodlands, and mountains on thousands of well-known trails and backwoods footpaths. Hiking is first-rate on the Appalachian Trial, and to Mt Katahdin, Maine's highest peak, where visitors can choose from challenging trails and moderate hikes or one of the 200 miles of trails at Baxter State Park. At Acadia National Park, hikers can climb the mountain peaks and ledges along the coast, or plan a camping stay on the Grafton Loop Trail, through the rugged mountains on a 39-mile hike.
There are many more, of course – the possibilities for exploration are endless, including multi-day trips with guides or self-guided tours to local waterfalls and over scenic vistas. Visitors will choose their own path on which to experience one of Maine's most treasured attributes – its diverse, natural landscape that is meant to be traveled.
---
so little time, so much to explore