Where Can I Go Fishing in Maine?
Fun For Anglers of All Skill Levels
Miles of coastline and thousands of lakes and ponds—Maine is home to over 6,000—means fishing is merely a matter of choosing a body of water and the right tackle. The reliable fishing advice that can be gained from Registered Maine Guides is invaluable—stay at a sporting camp, where frying one's catch is the evening's activity can be planned easily in most areas of the state. Or, anglers can go it alone with a tip from the locals and no more than a public access boat launch.
Regardless of what's biting, anglers should follow state regulations for licensing for fresh water fishing, and size limits and restrictions for saltwater fishing. Licenses can be found at local town halls or online.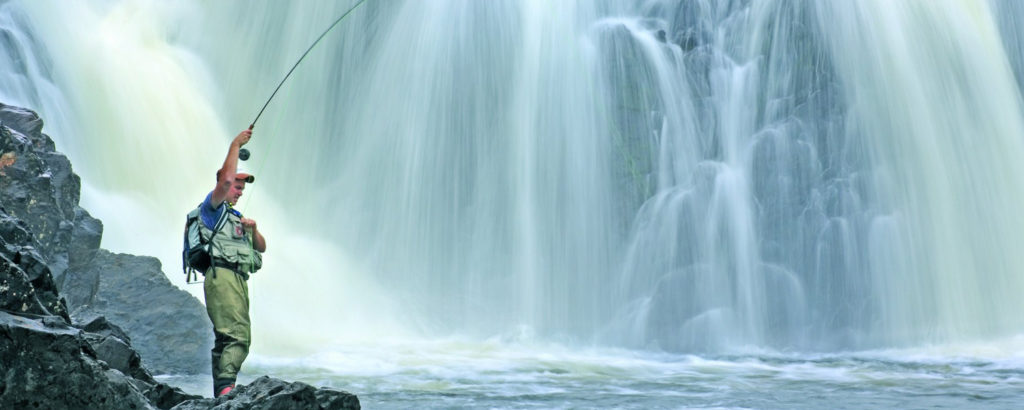 fly fishing
Fly fisherman will find freshwater and saltwater fishing – striper fishing heats up in the summer on Casco Bay and its tributaries. Those heading to the Mountains and Lakes region will find optimum fishing grounds at Maine's largest lakes, including Moosehead, Sebago, and the Rangeley area's Rangeley Lake and Mooselookmeguntic, prime spots for landlocked salmon, togue, brook trout and smallmouth bass. Those targeting Maine rivers will find opportunities for smallmouth bass and various trout species on the Androscoggin and theKennebec.
Casco Bay is also ideal for catching a charter fishing boat, and heading to the most promising waters to fish for mackerel, striped bass, bluefish, and more.
---
More outdoor adventures
Check out our full list of ideas and activities in Greater Portland, Maine. Learn More.