paddle maine's open waters
lakes, streams, ponds, and oceans shores
Popular throughout the state of Maine, kayaking and canoeing Maine's lakes, streams, ponds and ocean shores provides a peaceful excursion on a summer day, and there are few better activities for the family. With 3,500 miles of coastline in Maine, kayaking and canoeing provide easy access for those wishing to explore islands, hidden coves, and sandy beaches and immerse themselves in the natural beauty of the region.
Casco Bay's peninsulas and secluded islands are prime kayaking spots. Visitors can begin their paddle from East End Beach on Portland's waterfront or from nearby Peak's Island. Or, they can paddle the Maine Island Trail that guides mariners along the coast. Kayakers can take advantage of one of the area's put-ins, or allow a local outfitter to provide the equipment, route, and even a paddling lesson. Many look to L.L. Bean's Discovery School to hone their skills in an intro class, or just join a sightseeing sunset tour.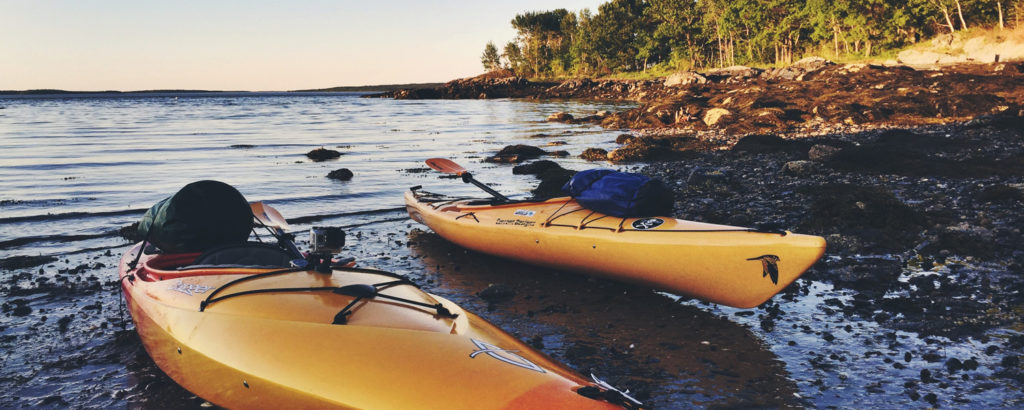 Canoeing suits those who like to travel Maine's inland waterways, seeking osprey, loons, and eagles and enjoying the summer sun or the Fall foliage in Maine's wilderness. There are plenty of canoeing destinations in the area, including the state's largest rivers, the Penobscot, Kennebec and Dead River, or the many lakes and ponds from the southern part of the state to its northern border. Registered Maine Guides can plan an afternoon tour of a local lake, or lead visitors in a longer offshore adventure.
---
More outdoor adventures
Check out our full list of ideas and activities in Greater Portland, Maine. Learn More.