peaks island
sandy beaches and striking views
Get a true taste of island living by visiting Peaks Island. Accessible by a 20-minute ferry ride from the mainland, Peaks Island is officially part of the city of Portland with around 1,000 residents living on the island and an additional 2,000 residents in the summer. Residents enjoy a slower pace and know one another, often regularly commuting together on the ferry service—which runs from dawn to almost midnight from hot summer nights to brisk winter mornings.
make it a day trip
Being mainly residential, Peaks Island is a great day trip for those seeking a quaint experience away from the mainland. Walk, bike, or paddle around the island and take in the spectacular views. The Peaks Island Loop around perimeter of the island is paved and mostly flat, making it accessible for most anyone looking for a leisurely stroll. History lovers will enjoy Battery Steele, a large artillery bunker with 16 inch gun emplacements. Visitors can rent bikes, golf carts and kayaks on the island, or take part in a guided tour. If you are looking for gourmet dining, big attractions and shopping, you'll have more luck finding those things back on the mainland.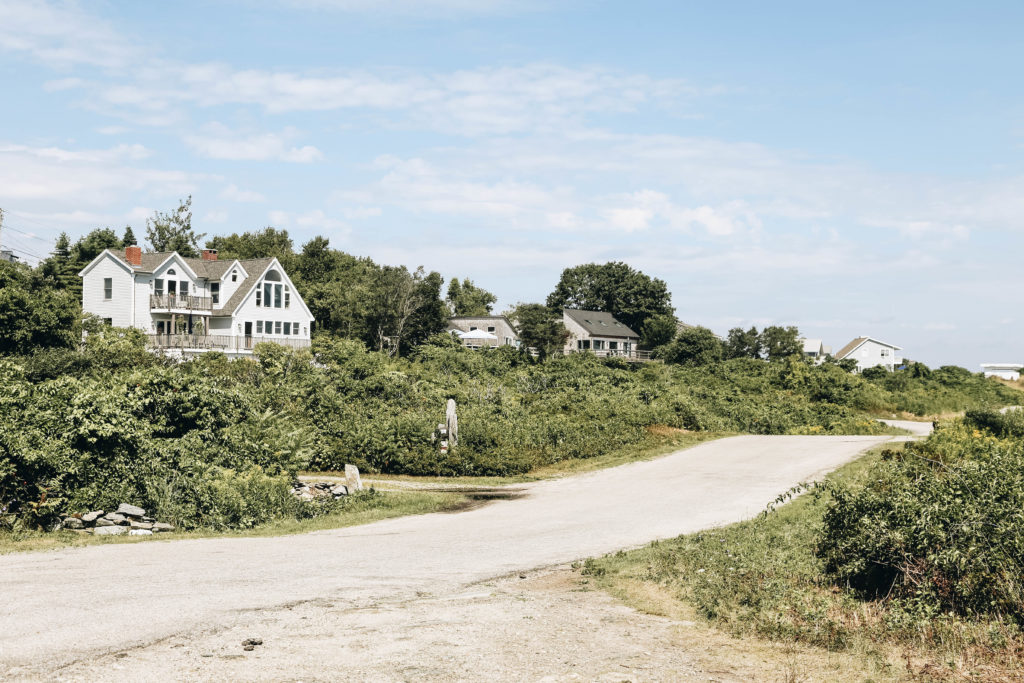 what to know about peaks island
Although there is around four miles of coastline, most beaches on the island are privately owned. However, there are two public beaches available for visitors to explore. Sandy Beach is a sand beach located on the southwest part of the island, where you can kayak out to Catnip Island. Enjoy stunning views on Cairn Beach, located on the backshore. This is a rocky beach, therefore it is not swimmable.
Currently there are only two or three public restrooms available, all in the Down Front area of the island. Two bathrooms are located in a parking lot to your right when you arrive via ferry. Another bathroom is located in the City of Portland's Parks & Rec Community Center.
Unless necessary, it is recommended not to bring a car as the island is very accessible on bike or foot. Dogs are permitted, but must be leashed at all times.
For more information about visiting Peaks Island, head to the official Peaks Island website here.
---
Lay of the land