24 Hours of Winter Playtime
PLAN the perfect WINTER GETAWAY IN JUST ONE DAY
winter sports, elegant dinners, and world-class shows
The crowds of Summer have gone and calm has returned to our city by the sea. What better time to play in Portland than when you can enjoy it like a local? Explore shops and boutiques, but skip the lines. Taste the reasons we were named "Restaurant City of the Year" by Bon Appétit, without worrying about wait times. Winter brings added fun to the city, so come experience it with your favorite pair of mittens and a playful dusting of snow at your feet.
breakfast
Welcome to the neighborhood. One of Portland's perks is its local coffee scene. Local shops pay close attention to how they prepare each cup from roasting beans right here in the city to employing knowledgeable and friendly baristas. Whether you're looking for artistic flare or just something bold to get you going, start your day in Portland right – with a wicked good cup of Joe. Learn More.
morning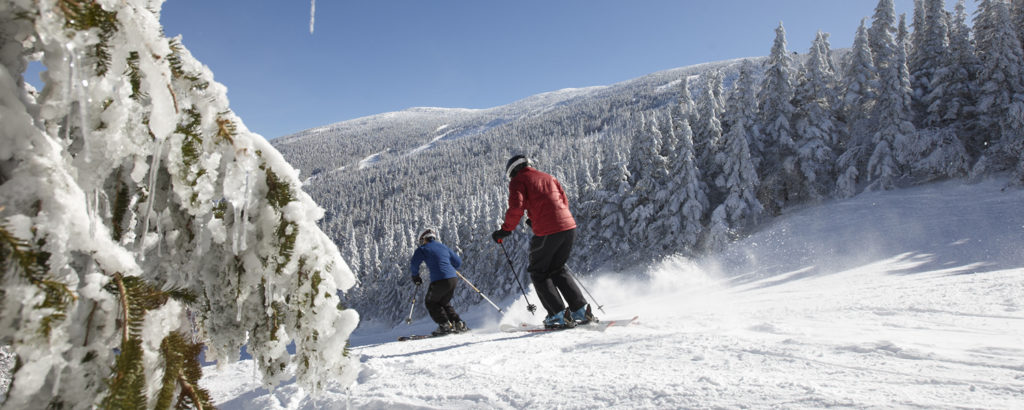 Itching to get out on the slopes this season? Good thing the Maine Lakes and Mountains are just under two hours from Portland. You can head up for a day of fun tearing up some of the best blustery trails in the country and come back to the city in time for a world class dinner.
Or get your day going by exploring the brick and cobblestone pathways in Portland's Old Port. Adventure through the historic streets and along the waterfront uncovering street art and historic sites as you go. As a year-round destination, shops and boutiques stay open through the colder months. But don't worry about spending a fortune – just take a stroll and admire the lavish, holiday-decorated window displays.
lunch
In Maine, Lobster is kind of our thing. Lobster lovers can get their fix anytime with a classic meal, on a hot, buttery roll, or even in a grilled cheese. Portland has it all. And whether you're looking for lobster or any fresh seafood harvested daily from Casco Bay, there's no doubt you will enjoy it while gazing out at Portland's working waterfront. Learn More.
afternoon
Did you know Portland has the most breweries per capita than any other city in the US? Make your way to the East End or as it is affectionately nicknamed the "Yeast End" and take advantage of our closely-knit beer community. Go on your own brewery bar hop and hit favorites such as Batson River Brewing & Distilling, or stay and take a leisurely tour of a facility. If you know what you like go ahead and try a tasty, seasonal brew. Can't make up your mind? Order a flight and take your time picking out a new fave. Learn More.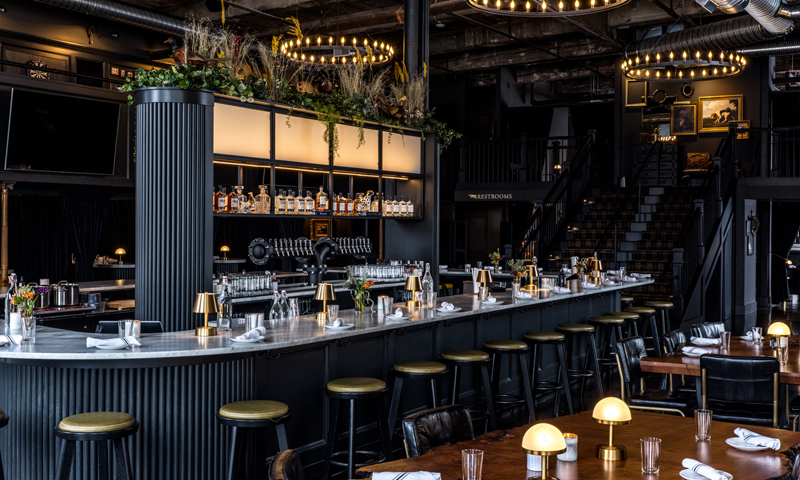 ---
Looking for something a little more family-friendly? When it comes to bonding with your family, there's no shortage of fun things to do in Winter. Drive to Cape Elizabeth and spend some time with three of Maine's historic lighthouses. The snow dusting the surrounding area will make for an amazing photograph and memorable sight. Want to get out and play in the snow? Take your family sledding on the Eastern Promanade overlooking East End Beach or to Back Cove and take in panoramic views of the city while sledding down Payson Park's slopes. And if you love Ice skating, the Rink at Thompson's Point has over 10,000 sq. ft. of ice surface.
dinner
Who's hungry? In Portland, you can explore the menu of a James Beard award winner or even a Chopped Champion. This small time city has a big food following and it's home to some of the most creative cuisine and fine dining experiences in the US. When you visit during the colder months, you won't have to sit in a crowed dining room or wait in any peak season lines. Learn More.
evening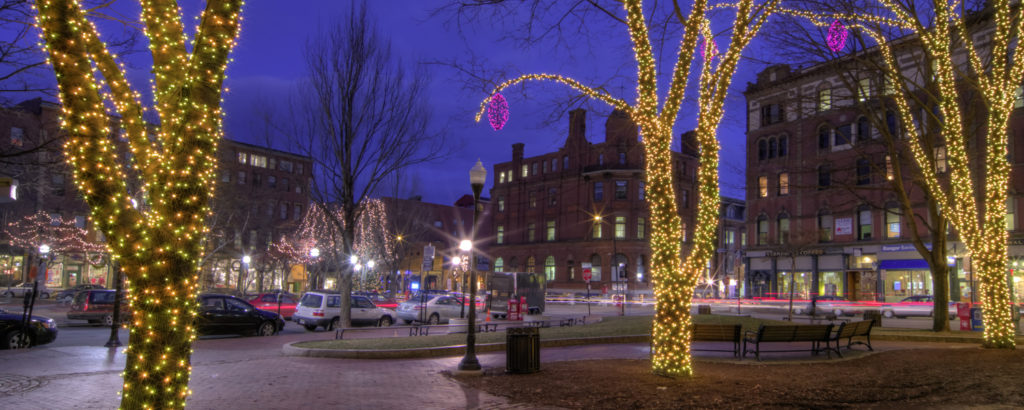 If you're looking for a little vacation from reality, let Portland's preforming arts scene transport you to another world. Whether you're in the mood for the symphony, ballet, or even a headbanging rock concert – you will find headlining bands and show-stopping broadway shows all year long. Learn More.
Or what about catching a home game? Our hockey team, the Maine Mariners, has an active season all Winter long. Plan the fun ahead of time by purchasing tickets online or grab them at the box office before a big game. In Portland, you'll find a family-friendly environment, affordable prices, and quality entertainment for sports fans of all stripes. Learn More.
Late Night
Ready to tear up the town? Portland has your back. Winter ice bars make for a magical night cap. There you will find hand-carved sculptures, cool drink concoctions, late-night snacks, and maybe even a drink luge. But if your day in Portland has you beat, go ahead and cozy up with a craft cocktail and sit by the fire. You may just find yourself daydreaming of the next 24 hours you get to spend in Portland. Learn More.
---
view more itineraries
From family vacations to wedding weekends, and everything in between, we have the travel plan for your picture perfect vacation. Whether you're interested in our art & culture scene, food + drink, or outdoor adventures—we got your back. Safe travels! Learn more.