we love the nightlife
LIVE ENTERTAINMENT + HAPPY HOUR
Portland's reputation as a commercial and cultural center is perhaps no more apparent than in its nightlife attractions. Stroll down Portland's downtown streets at night and immerse in the festive, energetic atmosphere that makes the city a hub of after-hours activity. While live music and theater scenes are especially strong in neighborhoods throughout the city, after-dark celebrations truly hit their stride in the city's vibrant downtown.
Happy Hour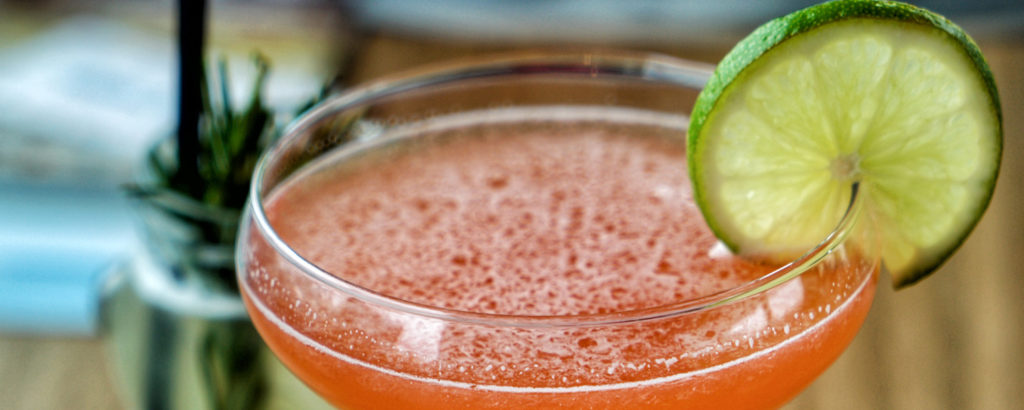 After a long day of work or play, Portland area establishments come to the rescue with their own unique and utterly distinct happy hours. Happy hour is best known for late-afternoon discounted cocktails, but in Portland it's also a fun time of day to discover some gems of the local food scene before the dinner hour.
When attitude-adjustment is necessary, local bars and restaurants draw customers with cocktail deals, slashed local brew prices, and economically-priced wine, and some of the foodiest happy hours around. Restaurants in the Old Port, Arts District, and the West End often offer up complimentary bites, appetizers and tapas at pre-dinner prices to help you shake off the day with ease. Don't be surprised to find deeply discounted favorites like wings and raw bar delights on happy hour menus. Visitors will even encounter free – yes, free – food from some of the best eating spots in town. Along with drink and food specials, visitors can enjoy the longest happy hour in the region (or earliest), and several "extended" happy hours that go into early evening – a delicious way to relax and unwind before the next adventure.
live music + entertainment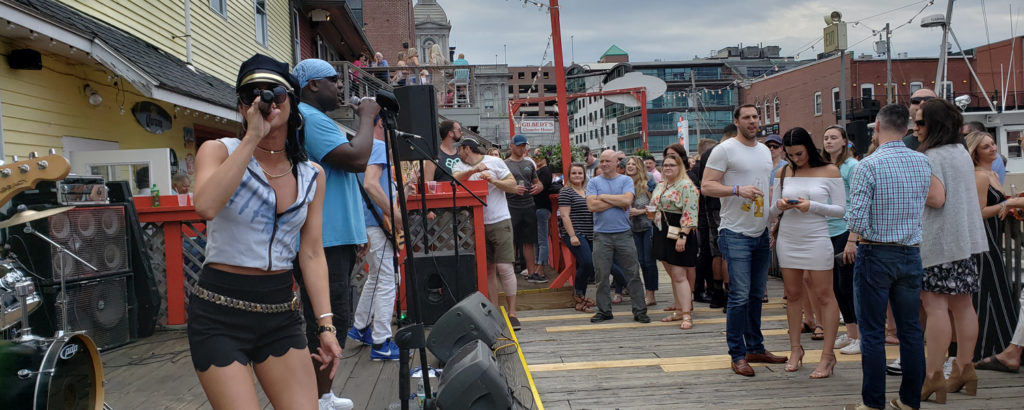 Visitors may come to the city seeking a hand-crafted lager, top-shelf pour, or an excellent wine – but they will often find they stay for the fun. Portland is the ideal place to take in live entertainment and enjoy area nightlife.
Downtown, the Old Port is a live entertainment destination, with venues lining the cobblestone streets. A stroll "Uptown" provides even more choices of wine and jazz bars and intimate settings to enjoy acoustic, indie, or progressive live music. Downtown comedy clubs and galleries-turned-performance-settings are part of the diversity of choices to pair with the drink of your choice.
Local pubs and clubs have regular bookings of some of the best regional talent, including local musicians, national acts, and comedians. As a city that embraces a diversity of musical styles, visitors can expect everything from rockabilly to progressive indie to African jazz. Enjoy raucous hard-driving performances or more personal concert experiences in intimate bar settings or on the decks of seaside restaurants. And, while live entertainment heats up on Fridays and Saturdays, pubs and clubs in the city schedule events all week. Expect Karaoke, trivia nights, retro nights, live music cruises, and musical or spoken word open mics to fill local event calendars.
Explore outside the city limits and find even more music in our area towns (and beyond. L.L.Bean in Freeport offers Fun in the Sun in their park. Free concerts on the lawn through Summer. Travel a bit further north and you'll come to the charming town of Bridgton. Explore the Hayloft at Dragonfly Barn top local and internationally-touring performers. Nestled on the historic Ingalls Farm it's the perfect hidden gem to explore more of Maine.
---
More things to do
Check out our options for bars, clubs, and nightlife