Early Morning + Late Night Eats
area specialties at any hour
from Mid-Morning Mimosas to after dinner delights
Are you an early bird or a night owl? Well, whatever you choose to be when you're in town we will have you covered. Whether that means an early morning breakfast beside our hard-working fishermen or a midnight snack. Here you will find the best of the best; pancakes made with real Maine blueberries and pizzas with a hand tossed crust. You will restore your love for the classics as well as finding some new favorites along the way.
early morning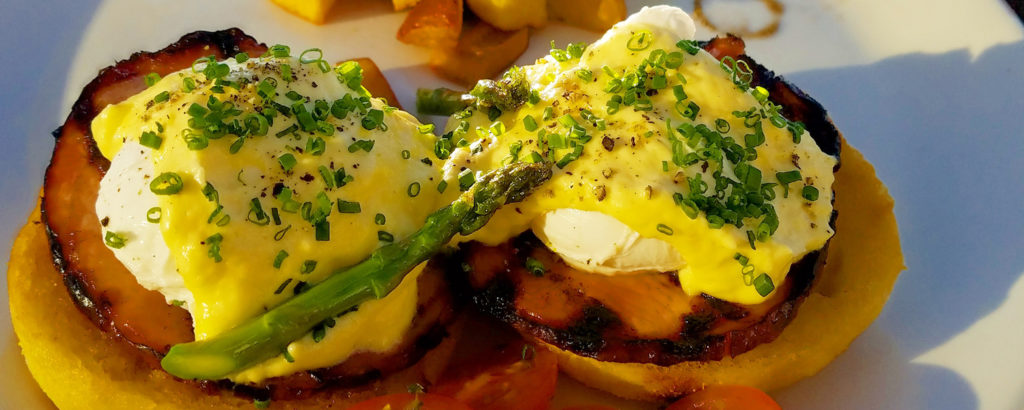 Visitors who skip the first meal of the day miss out on a favorite local pleasure. The importance of breakfast and brunch for Portland establishments cannot be overstated – restaurants and diners take the task seriously. Whether they are serving early-risers or those easing into things, restaurants take breakfast and brunch to its limits, adding their own chef-inspired or internationally-inspired touches, or taking on the classics without restraint.
For some, diners are preferred spot for hearty breakfasts served morning, day, or night. Visitors will find booths, tables, and stools at the bar – sitting among locals beginning their day can provide a taste of the city. Eye-popping portions and special takes on favorite items are the norm, as are wild blueberry pancakes, eggs made to order, huevos rancheros, fried chicken and waffles, corned beef hash, and plenty of stick-to-your-ribs specials.
A preference for elegance first thing in the morning is also an option. Local restaurants, busy with late-night patrons just hours before, are prepared to provide morning guests with sophisticated takes on classic Mexican egg dishes, refined twists on steak and eggs, omelets featuring lobster, crab, or local goat cheese, and even smoked salmon croque monsieur. Find homemade buns or chic French toast dishes for Sunday brunch, and menu items from whimsical to hearty, often served with attention to fresh local ingredients, plenty of flair, and a glass of bubbly!
Late Night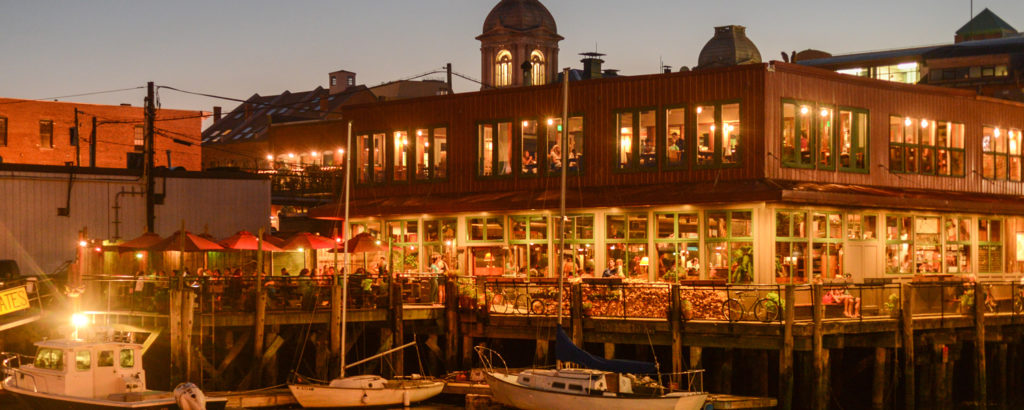 There's no reason to turn in early here – Portland dining comes to life after nine. Some might say area eating is at its best at this late hour for those on the town or just heading out for a bite after a show. While some communities prefer to shut their doors after nine, Portland has a vibrant nightlife, with many venues and eating places just heating up.
Many visitors enjoy late-night live music, open mics, blues, jazz, and acoustic entertainment well into the wee hours, and many downtown venues provide special late-night menus for food and drink. Those ducking into a cozy neighborhood pub, fish house, or oyster room will find plenty serving full menus, late-night specials, or pub menus with their own appeal. Others may wander uptown – those coming from a movie, the theater or talk will find the late hour perfect for exploring the city's wine bars and urban bar and grilles where late night grub often has an upscale twist.
Lounges in area restaurants will often provide a late-night sampling of their menu in a laid-back atmosphere. After-hours appetites can also be sated by popping into local pizza parlors poised to cater to those craving a slab or a slice. And, some area diners are hard to catch without their "Open" sign out – they cater to late-night appetites and breakfast cravings as well.
---
more information on places to eat
Check out our full list of dining options.