Fill-up Seaside With Outside Dining
enjoy eats with sea air and ocean breezes
fresh seafood and innovative dishes outdoors
Maine restaurants capitalize on the environment in many ways. The Old Port is the historic part of downtown Portland and offers the largest selection of dining options at the water's edge, and offers inexpensive options to dine while immersed in sea views.
foodie city by the sea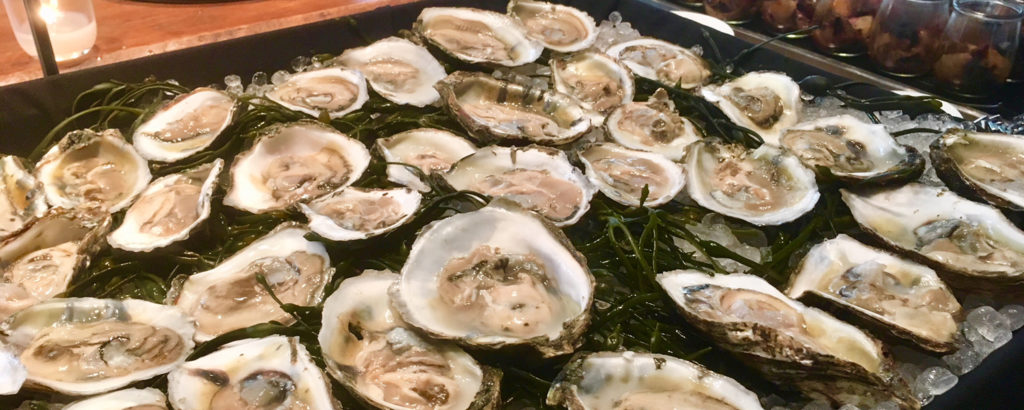 The summer season in Portland is just too short, so take advantage of the best decks and patios downtown. Where else do you go for fresh food and fresh air in the area? Outdoor dining in Maine is truly an experience of beauty and taste.
"From the butteriest croissants to outstanding pho, it's never been a better time to hit up Portland, Maine."

Andrew Knowlton, Bon Appétit Magazine
For generations, DiMillo's On the Water has offered some of the best,signature harbor-side dining in Portland. Patrons sit at metal framed tables and chairs on the deck of the restaurant's iconic ship, watching the mix of pleasure and working craft as they enjoy some of the best seafood in town. Similarly, J's Oyster and Portland Lobster Company offer breathtaking views of Portland Harbor with delicate ocean breezes and the sound of gulls and other sea birds stirring the appetite. For some of the best in Maine coastline dining, locals and visitors alike travel from Portland to The Lobster Shack at Two Lights in Cape Elizabeth. Nothing fancy here – just good, honest sea shack dishes like lobster rolls and fried clams to enjoy. But the menu is made even more special with expansive views of the rocky shore, surf roaring against huge granite boulders.
---
more information on places to eat
Check out our full list of dining options.