TREASURE TROVE OF COASTAL PLEASURES
YORK, WELLS, OGUNQUIT, THE KENNEBUNKS, OLD ORCHARD BEACH
The South Coast of Maine, at the very southern tip of the state, is convenient to both Portland and the Boston area, and is a magnet for beach lovers and those looking for family diversions. It also draws those who love shopping, sightseeing, and coastal culture. If you tire of sandy shores, make galleries, first-class dining, and sea tours your mission. Maine's South Coast towns reveal a wealth of marvels and curiosities to meet your gaze.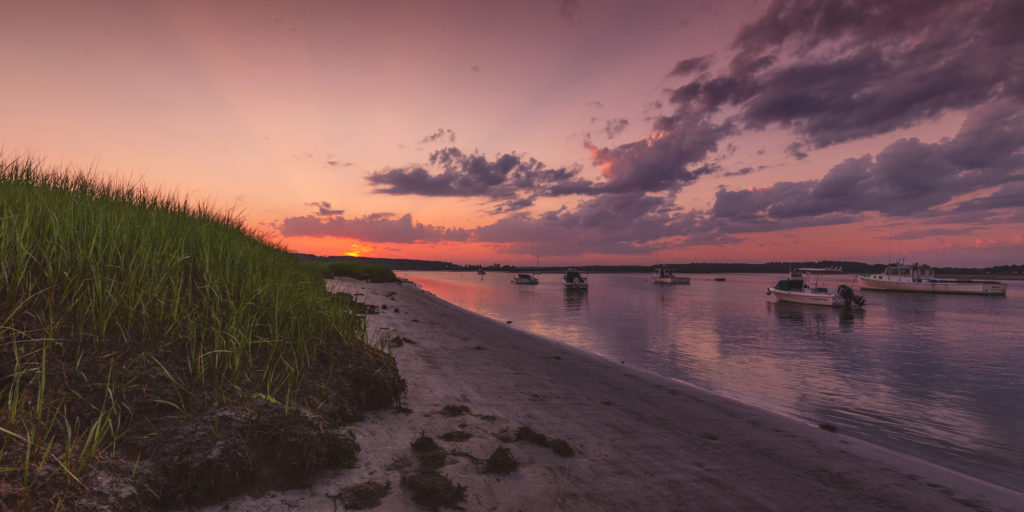 The Southcoast of Maine is referred to as "The Beaches Region" of Maine for its miles of sandy beaches, pristine ocean, lighthouses and lobster shacks, the South Coast is a stunning thirty-mile-long invitation to engage in an age-old New England recreation, the beach day. Families stay all day, roaming the sands or playing Frisbee on the shore. (Lifeguards are on duty at most all of the major beaches in season.) The perfect spot awaits at Kennebunk Beach, with three distinct, spectacular beach areas to explore: Long Sands Beach, with exquisite views of Cape Neddick's Nubble Lighthouse, Ongunquit Beach, deservedly recognized as one of the country's best, or the charming York Harbor Beach, accessible by trolley and perfect for toddlers.
Old Orchard Beach is an old-fashioned, family-oriented beach with a boardwalk, amusement park, and busy pier teeming with restaurants and nightlife. Kittery, known for its shipyard, draws outlet shoppers from hundreds of miles around with its 120 famous name stores. Kennbunkport, also known historically as a shipbuilding center, is a popular summer spot for affluent visitors. It boast high-end accommodations and fine dining, as well as shopping, food, and lodging for all. America's oldest chartered city, York, draws visitors to its famed Nubble Lighthouse and its companion park. Ogunquit, another lovely South Coast town, offers galleries galore and afternoon walks along its popular Marginal Way, which winds along the coast past beaches and entertainment spots. It is these beautiful waters that have inspired Ogunquit Glassworks and their custom made kiln-fused glass home and garden décor. These beautiful and intricate designs will always bring you back to the beauty of Maine's south coast.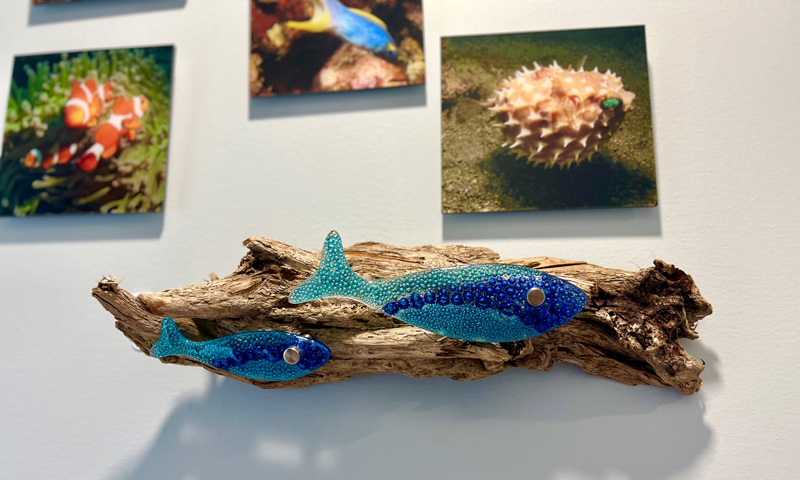 ---
latest blog posts