HARBORS, DOWNTOWNS & COASTAL GEMS
HARPSWELL, BATH, DAMARISCOTTA, CAMDEN, ROCKLAND, BOOTHBAY
Those set on exploration would do well to start with Mid-coast Maine. Following Route 1 along the coast earns visitors a Maine experience badge. Those who value the journey and those who prefer the destination are both well served by the Mid-coast's linger-worthy towns, working waterfronts, beaches, museums, and miles of coastline that unfold into regional treasures.
Those whose preferences lean toward rugged coastlines and working harbors head by kayak or windjammer to the village of Harpswell, where artists galleries await and tours to Eagle Island are on the docket. Because the Mid-Coast's culture and heritage are strongly linked to its maritime history, Bath's Maine Maritime Museum and Searsport's Penobscot Marine Museum are worthy destinations, both iconic centers of their own seaside towns.
Reid State Park, a state-owned saltwater beach is a recreational and ecological resource where visitors can view sweeping seascapes and spot the lighthouses on Seguin Island. Damariscotta and Newcastle are excellent choices for enjoying a lobster roll and the Damariscotta River is world famous for its oysters. Further up Route 1, find the charming elegance of Camden, or the bustling Rockland area, where gallery-hopping or just watching the ferry come into the terminal is recommended.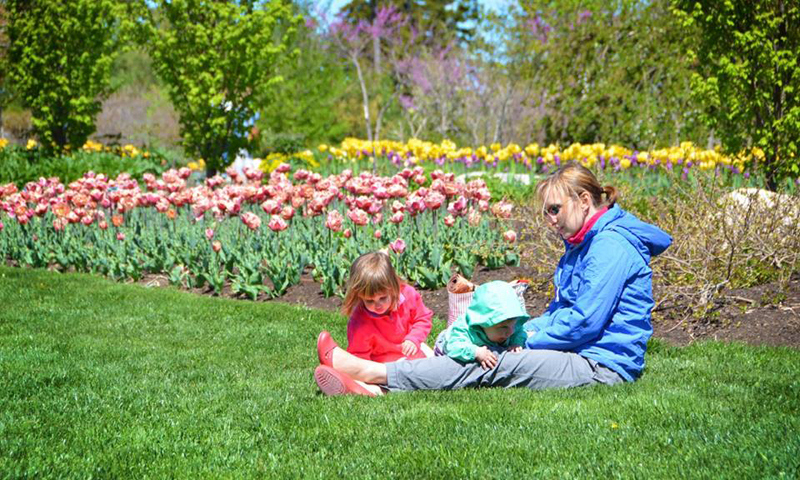 Boothbay Harbor in the town of Boothbay, a Mid-Coast essential, offers many attractions. They include 1,700 acres of land trust preserves, a bustling downtown, and New England's largest botanical garden. Spend the day at the spectacular Coastal Maine Botanical Gardens with stunning art and sculptures throughout, as well as many scenic trails.  You can experience the Gardens in every season and see the shoreline at every tide. Discover trails on a quick hike or at a leisurely pace.
Many towns along the way, gems in their own right, will provide visitors with their own local flavor, where visitors can go for a paddle, visit a boat building school, tour a Christmas tree farm, find a clam shack, or get outfitted with a fishing package (the Mid-Coast offers exceptional spots for anglers!
---
latest blog posts