FROM THE MOUNTAINS TO THE SEA
BAR HARBOR, BLUE HILL, STONINGTON, CALAIS, LUBEC, CAMPOBELLO
Downeast—a term once used to indicate how ships travel to the region from New York or Boston (downwind and to the east) is one now used to characterize the true, authentic Maine experience. The most striking discovery? That you'll merely scratch the surface: the region covers a huge expanse of diverse territory and terrains, coastlines and woodlands, many of them far from the crowds. Enjoy.
Acadia National Park
Acadia National Park is a once-in-a-lifetime experience. Come for the mountains of Mount Desert Island that appear to rise from the land and camp among the most inspiring natural setting on the globe. Some of the 120 miles of hiking trails lead to the awesome 1,532-foot Cadillac Mountain, where the views are unmatched – on a clear day you can see nearly 100 miles. The coastal city of Bar Harbor serves as a magnificent home base for your exploration. A town the Rockefellers and Vanderbilt's once called home, it is a hub of family activities, boutique shopping, and museums that showcase the area's Wabanaki Indian heritage. To make the most of your Acadia National Park trip, stay right next to the park in the yurt village of Acadia Wilderness Lodge for the full glamping experience.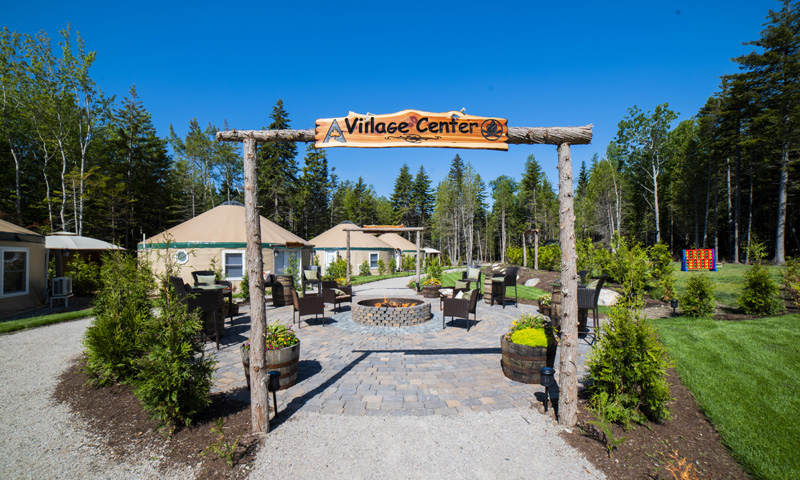 A TRIBUTE TO THE STATE'S DIVERSITY
Continued travel may bring visitors to Blue Hill, a quintessential Maine town known for its population of artists and craftspeople. Deer Isle and Stonington can be found in Downeast Maine as well, enchanting island towns in an area that is home to Haystack Mountain School of Crafts. Head to Washington County's Grand Lake Stream to find lodges and cabins dotting the land. The area has excellent fishing and forestry – Registered Maine Guides provide guided exploration and hunting and fishing opportunities. Drop in on Machias, home to the esteemed Wild Blueberry Festival, which celebrates the harvest of the area's primary agricultural crop, and continue to West Quoddy Lighthouse in Lubec, the easternmost lighthouse in the country. Deeper still? Encounter Roosevelt's beloved Campobello first hand.
---
Latest Blog Posts