Christine and Dan
Kennebunkport, Maine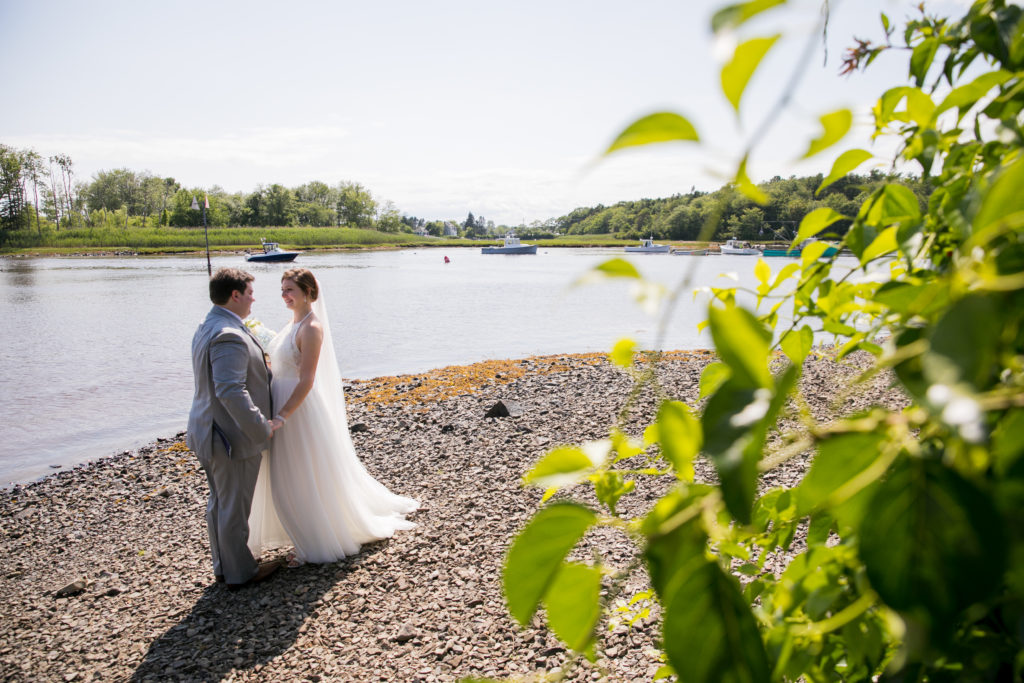 Maine is my home! While my husband and I may not live in Maine, this northeastern state is very special to the both of us. I grew up in Cumberland, and once I met Dan, I brought him to Portland over and over again to explore different restaurants, breweries, and events. Showing Dan around Maine made me feel a renewed love and appreciation for my home. We got engaged in the Old Port on Commercial Street, right outside of Flatbread Company and Ri Ra Irish Pub & Restaurant.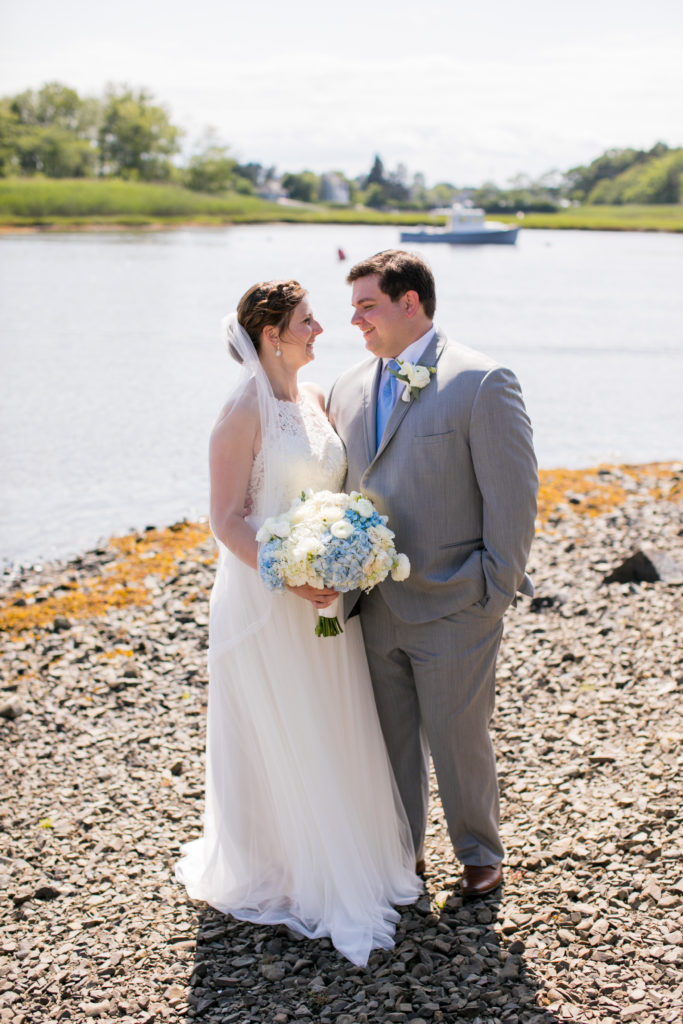 When it was time to start planning our big day and looking at venues, Dan and I knew we both wanted our wedding to be in the summertime and by the water. Dan is from Rhode Island, so the ocean is very important to him, just like it is to me. The Nonantum Resort in Kennebunkport truly had everything that we were looking for in our wedding: ocean views, a picturesque outdoor ceremony location, a large lawn space for a tented reception, and the ballroom for next-day breakfast. Also, there were a variety of shops and restaurants within walking distance for our guests to make a weekend getaway out of our wedding. Every other venue we looked at fell short when compared to the Nonantum in Kennebunkport!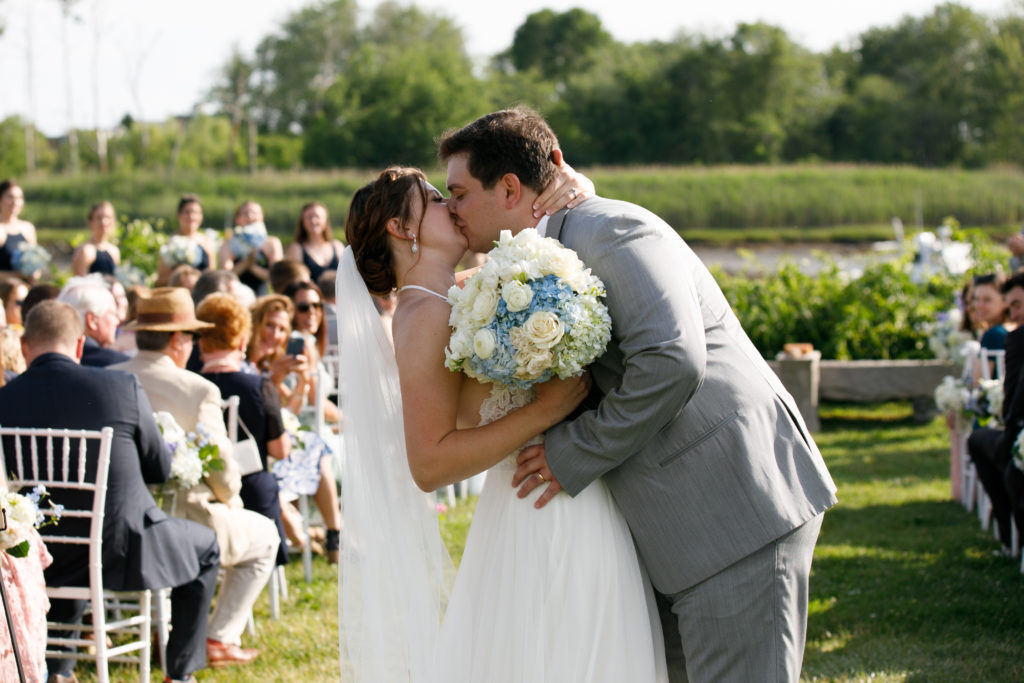 Dan and I got engaged on December 28, 2018, yet we just got married on July 10, 2021- not our original wedding date of July 18, 2020. In March 2020, COVID-19 put a wrench in our planning. We decided the best decision for us, our families, and our wedding guests would be to postpone our wedding and wait until the pandemic was under control a bit more. We were nervous, upset, and disappointed, especially when so much was unknown in the world around us at the time. However, what we didn't realize then was how magical our wedding day would be, even if we did have to wait that extra year.
After pausing our planning in 2020 and resuming our planning in 2021, our big day finally came after 2 1/2 years of being engaged – we were so ready! Our vendor team and the Nonantum could not have been better to us. They guided us and reassured us every step of the way that despite the pandemic, our day would be pure bliss and everything we dreamed of. We were so lucky!
Written by: Christine Zambernardi
Maine Wedding Vendors Mentioned:
---
planning a wedding in maine?
Let us assist you.