How to Host a Maine Meeting in Every Season
Maine Meetings + Events in All Seasons
Affordable Stays, Seasonal Eats, and Year-Round Activities
New England is fortunate to have four seasons that each brings its own distinct pleasures: crisp autumn days, winter's frosty elegance, the new, brilliant floral hues of spring, and summer's salty sea breezes. Any time of year is the best time of year for guests to meet in Maine. Keep reading to learn some insider scoop from our team on how to best host a Maine meeting in each season.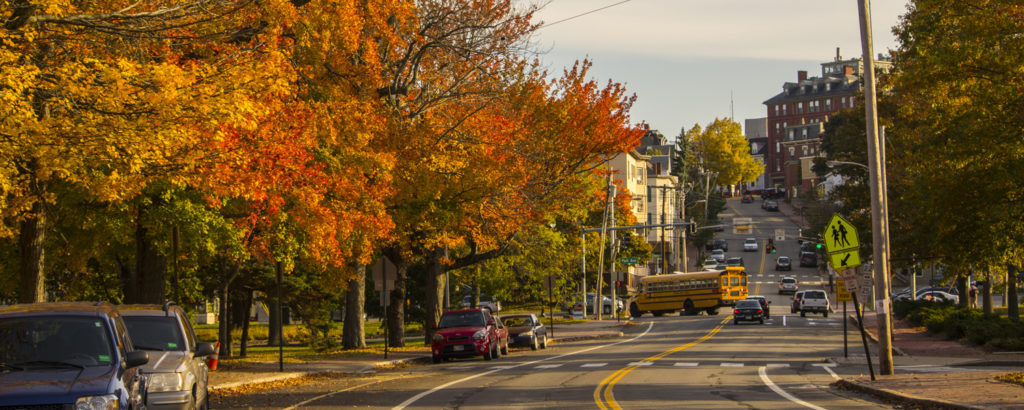 Seasonal Eats
Meeting attendees will want to take advantage of the seasonal flavors cooked-up at local restaurants when they're here. Curl-up by a winter's fire, raft during a spring high-water release, pick apples at a local farm, or go sailing on the bay—there's always plenty of group activities to do to make the most of the time you've chosen to meet in Maine.
Annual Events
Maine is a safe and comfortable destination where guests often combine a family vacation with business travel. The skies fill with the sounds of outdoor concerts throughout the summer and into fall at unique venues like Thompson's Point. Annual festivals celebrate everything from the bounty of autumn's harvest like at the Freeport Fall Festival or the Cumberland County Fair. There is no shortage of activities during the delights of winter- whether indoor or outdoor, fun awaits for everyone. When you hold your next meeting in Maine, you may run out of time, but never things to do!
Affordable Stays
Meeting in Maine during our busier seasons can be a challenge for budget-conscious groups, but you can find affordable group accommodations in Maine by being flexible to different types of venues. Groups can head to the mountains where ski resorts welcome groups at off-season rates and cabins & lodges that offer a more rustic stay. Or take over a college campus! When school's out, attendees can enjoy the robust meeting and leisure space of several colleges near the ocean. Book a multi-functional arena or theatre for a peak season space and cheer at the savings.
Winter and spring are the value seasons in Greater Portland; a tighter budget will stretch further during these months. Not only are room rates lower but the region is filled with fine dining, sports, and an abundance of arts and entertainment. Enjoy live performances of professional theater, ballet, symphony, and more. As well as headliner concerts—all of whose primary programming correspond with Portland's value dates.
Planning a meeting in Maine?
Let us assist you.