Best Food Truck Finds in Greater Portland
Maine's Food Truck Frenzy
Food trucks, kiosks, and carts rolling across the region
If you're familiar with Greater Portland, you know how much we love our food trucks! Find favorites from across the globe—everything from sushi burritos and BBQ to gelato and lobster rolls. We have it all on wheels! Learn about the rise in popularity of food trucks, as well as the best places to find your daily dose of food truck deliciousness.
Elevated Street Eats
Food trucks have transformed from grabbing a simple snack to a foodie phenomenon. Now, these local lunch staples are taking the main stage as they serve-up any kind of food you can imagine. Immerse yourself in local or international cuisine while you bask in the sea breezes and scenic views of the region.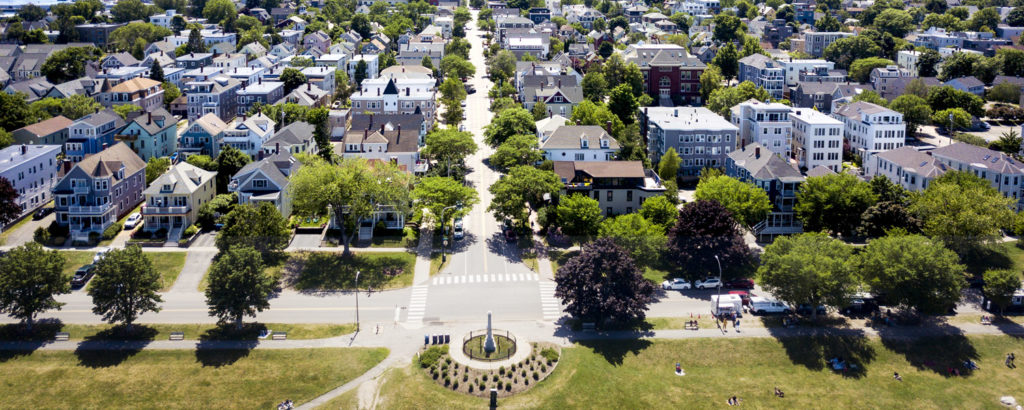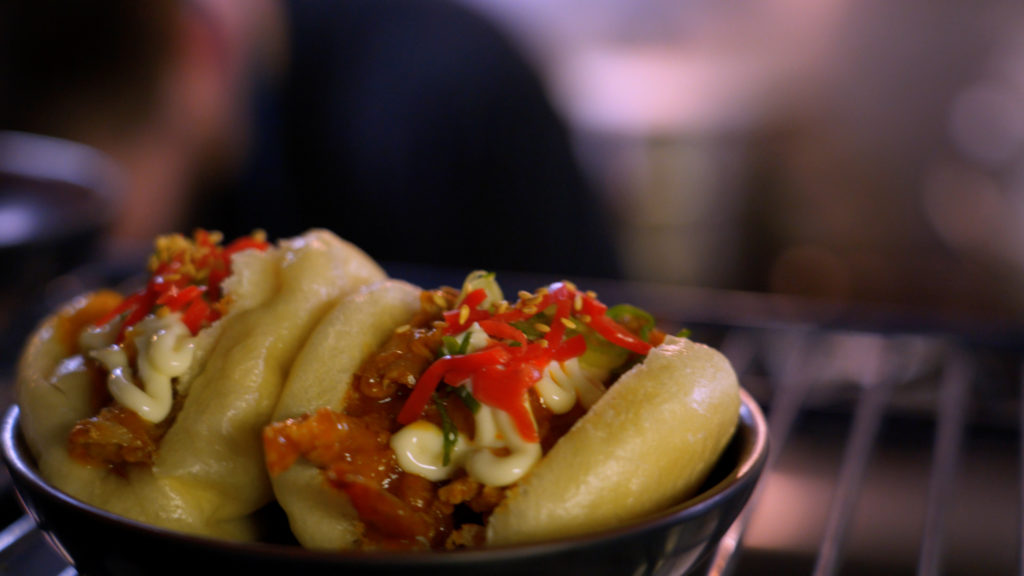 The sky-rocketing popularity of pop-up trucks, kiosks, and carts is raising the bar on our foodie city and pushing our world-class cuisine to new heights. It's inspired televised competitions, food truck festivals, and a great way to enjoy delicious food with family and friends in a unique setting!
Food Truck Hotspots in Greater Portland
They didn't name Portland "Restaurant City of the Year" for no reason. There are plenty of places in Greater Portland that are guaranteed to have food trucks lined-up for you to enjoy. Make sure to check out these food truck hotspots on your next visit!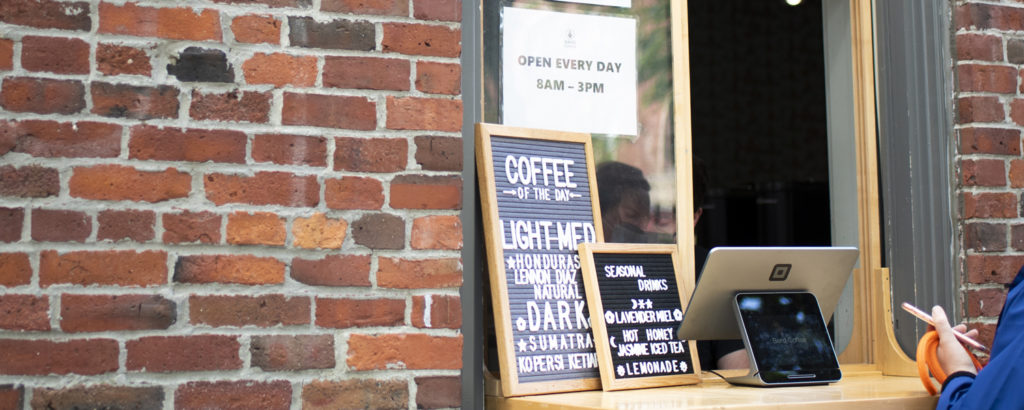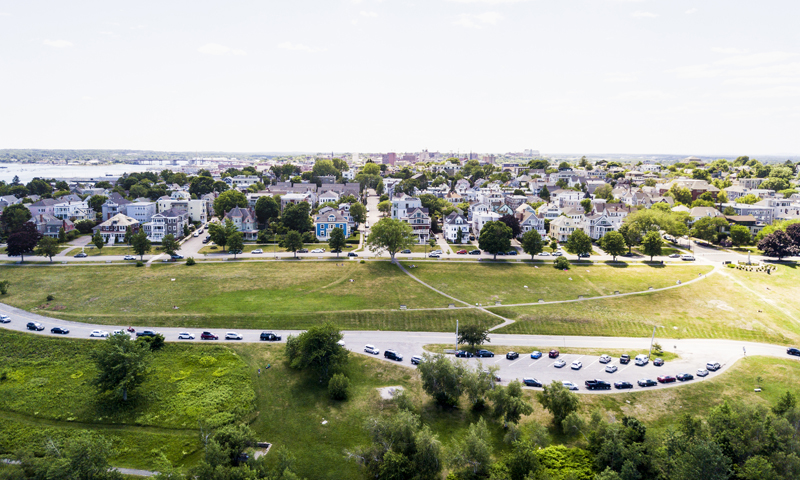 Eastern Promenade, Portland
The Eastern Promenade on the East End of Portland will not let you down on the food truck front. Every day, food trucks will line up so you can grab a bite, sit back and have yourself a little picnic at the park. You can take in the beautiful view of Casco Bay while munching on some good eats.
Fort Williams Park, Cape Elizabeth
Portland Head Light, one of the most visited lighthouses in the country, has no shortage of food truck options. Get a true Maine experience with a lobster roll from Bite Into Maine, or cool off with the homemade Gorgeous Gelato. Portland Head Light makes the perfect backdrop to enjoy your meal.
Thompson's Point, Portland
If you're looking to hit the gold mine, look no further than Thompson's Point. Every Thursday and Friday evening all summer long, Thompson's Point hosts Summer Sunsets, a free annual tradition full of live music, drinks, and of course, food trucks. With almost a dozen of food trucks stationed there, the whole family can find something they like. You'll find a diverse lineup of food that is Mediterranean, Vietnamese, Greek, and American Barbecue to name a couple.
Across Greater Portland
Not all food trucks can be found in the same hub locations across area towns. You'll find these mobile restaurants on the move and sprinkled at neighborhood beaches and breweries or set-up on main streets across the region like by the L.L.Bean boot in Freeport or the Riverwalk in Westbrook. Keep on top of your favorite food truck locations by following them on social media and checking back on our website for more.
---
PARTICIPATING FOOD TRUCKS IN MAINE
DiMillos on a Roll
Menu: Lobster rolls, clam chowder, and some sweet treats!
Map it: Located in the front of the DiMillo's lot on Commercial Street.
More Info: Thursday to Saturday from 12pm-6pm.
Bite Into Maine
Menu: Nationally recognized for both their traditional and unique lobster rolls.
Map it: Located at Fort Williams Park, The Commissary, Allagash Brewing Co.
More Info: Open May-October at Fort Williams Park and Allagash; Open year round at The Commissary.
Gorgeous Gelato
Menu: Enjoy homemade gelato and other treats!
Map it: Located at Fort Williams Park.
More Info: Open 11am-5pm. Closed Tuesdays.
---
Quick Eats + Food Trucks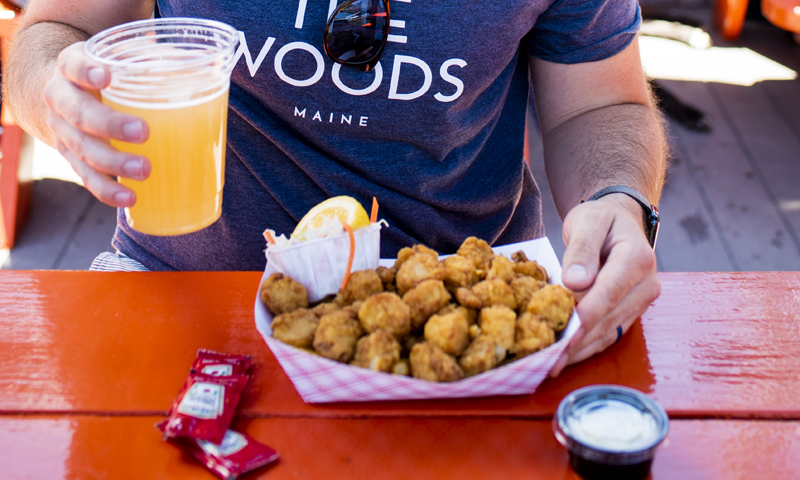 Full list of Quick Eats + Food Trucks below! "This foodie region has long welcomed the edible artistry taking place inside carts with canopies, Air Streams, milk trucks, and colorful vans…"