Beat the Heat with 8 Southern Maine Beaches
Summer is here, and so is the heat! Whether you're visiting or a born and bred Mainer, the question isn't if you'll cool off, but where! With miles and miles of coastline to choose from, there's no shortage of beaches to enjoy this season. Keep reading for 8 beaches in southern Maine to beat the heat!
1. The Beach at Long Island
Take a quiet day trip to Long Island, located only 45 minutes from Portland by Ferry. On this beach, you'll find silky sand and a gorgeous view of the ocean. It's a calm setting where you won't find too many people.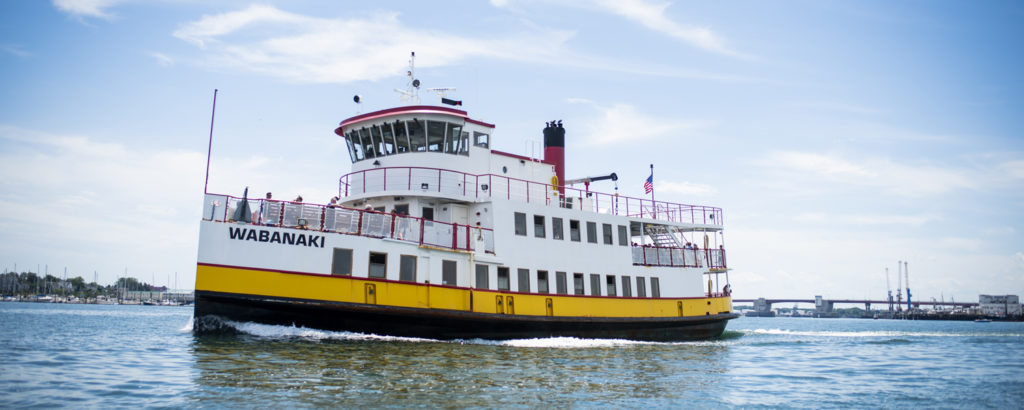 Bring your dog over on the ferry and walk around this lesser-known but still lovely island that became the first new town in the state of Maine since 1925 in 1993. At only three miles long, it's an excellent spot for a picnic and watching the waves roll in.
2. Crescent Beach State Park, Cape Elizabeth
Some of the best beaches in southern Maine can be found in Cape Elizabeth, including Crescent Beach State Park. There's plenty to do at this beach, which features trails for hiking, picnic tables, and grills to enjoy a beachside feast, and stunning coastal views, among much more.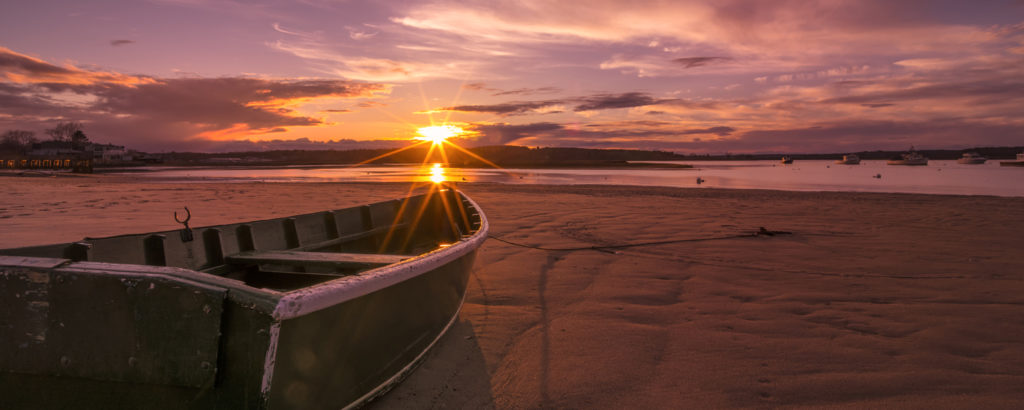 You'll enjoy a mile of crescent-shaped beach that the whole family can appreciate, along with sand dunes and even a glimpse of an offshore island. With a snack bar and a walking trail that goes around the cove, it's easy to spend a whole day at Crescent Beach State Park. Because this is a state park, you'll need to pay a small fee to get in.
3. Pine Point Beach, Scarborough
Want a break from the crowds and the hustle and bustle at Old Orchard Beach? For a chance of pace on your next beach excursion, look no further than Scarborough's Pine Point Beach.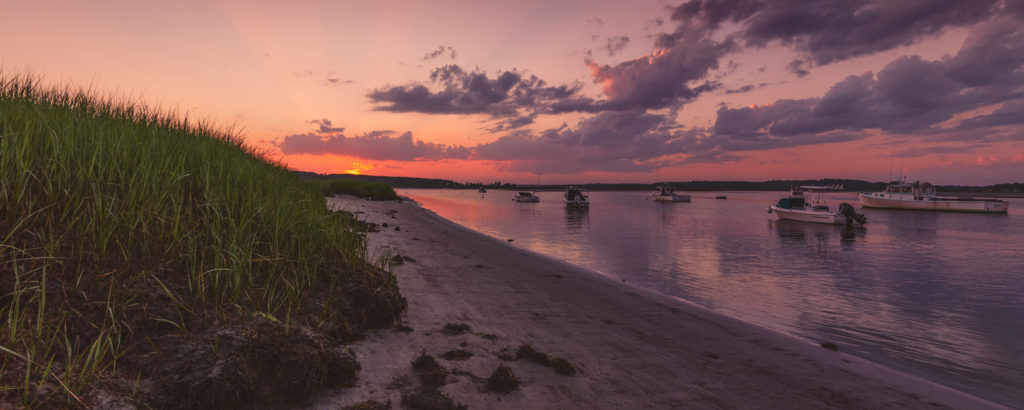 Pine Point is always a good call on a hot summer day when all you want to do is cool off! Extending four miles, you'll have more than enough room to spread out and take part in some fun in the sun.
Don't forget to rent a kayak if you want to do more than swimming. If you get hungry, this beach is conveniently nearby several restaurants and beach stands.
4. Sandy Point Beach, Yarmouth
Another great beach to check out if you need a break from the crowds is Yarmouth's Sandy Point Beach. For families looking to get together and swim or enjoy a picnic and cool off, this beach has what you're looking for!
The amenities are limited, but you'll have everything you could ever need at this beach when you have a view this beautiful.
At low tide, there's plentiful space for time in the sand, and it's a place that kids will love. Pack your favorite picnic basket and settle in for a weekend adventure!
5. Wolfe's Neck Woods State Park, Freeport
When you think of Freeport, the first thing you may think of is LL Bean, the outlets, and all the fantastic shopping you can do! But did you know that Freeport is also home to Wolfe's Neck Woods State Park?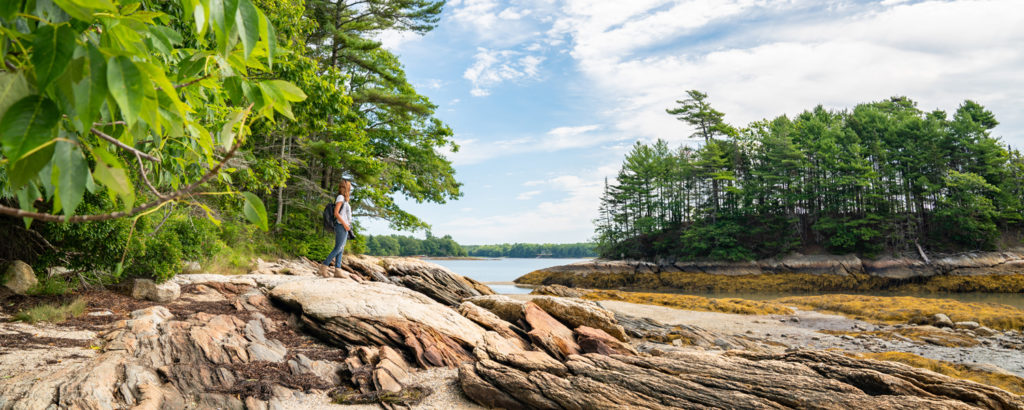 Located only a five-minute drive from downtown Freeport, this state park is an oasis of the real world. Wolfe's Neck Woods State Park provides you with both a hike and a beach!
The walk is gorgeous since you're surrounded by plenty of the coast and greenery. Your reward? A dip in the cold waters to cool down and refresh yourself.
Some of the trails are rocky so take that into account to make sure you can handle them. Besides phenomenal shopping choices, Freeport also has several craft breweries and restaurants nearby, so why not explore everything that this coastal town has to offer?
6. Willard Beach, South Portland
It's not hard to see why South Portland's Willard Beach is a local favorite. With 4-acres of beach to stroll along and incredible views of Spring Point Ledge Light to take in, what's not to love?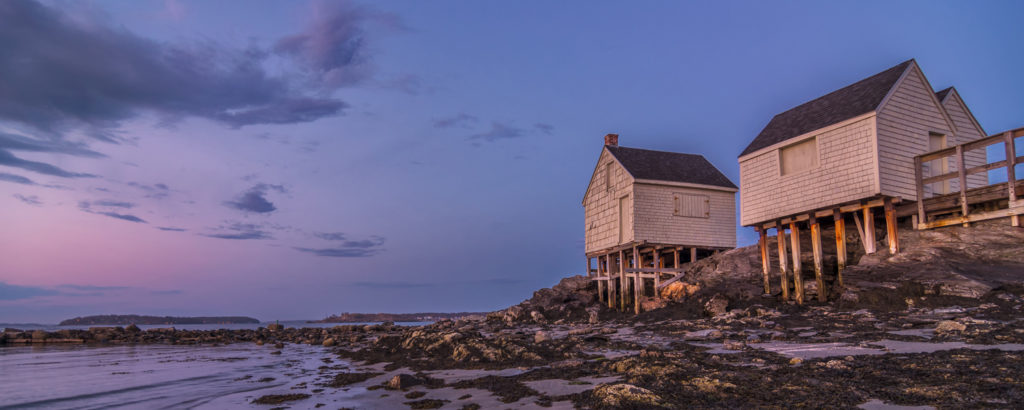 Located a short distance away from Willard Beach, you'll find cafes, popular bakeries, and restaurants. Children and dog enthusiasts alike love this beach, and it's not uncommon to see children playing in the surf and waves while dog owners stroll along the shore with their dogs.
There's more than enough room for everyone here! Since it's conveniently located next to Southern Maine Community College, there's a good chance you'll also see students in between classes hanging out at the beach.
7. East End Beach, Portland
For those who live in Portland, the East End Beach is one of the best things about it during sweltering summer days. It's conveniently located at the bottom of the hill of the Eastern Promenade, and it's Portland's only public beach.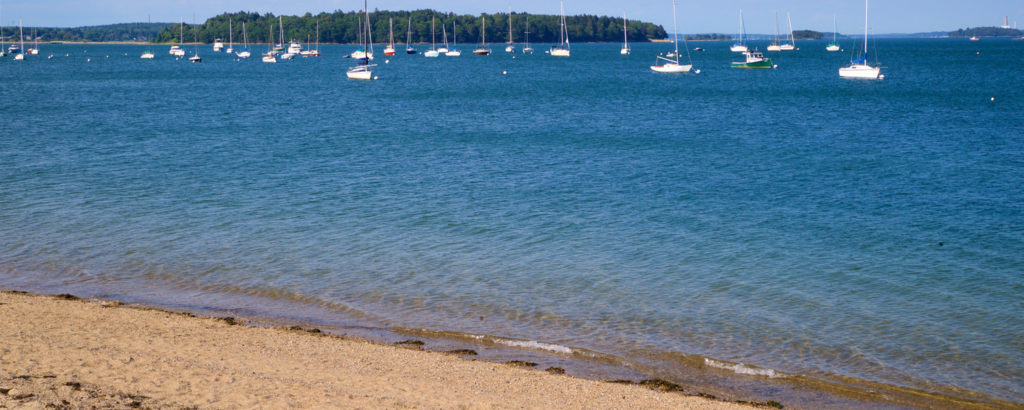 You'll find picnic tables, lots of nearby parking, and benches. There's even a boat launch for those who own a boat, making it a cinch to drift away for a relaxing day on the water.
Combine that with the close proximity to the endless selection of food trucks on the Eastern Promenade, and you could happily spend an afternoon at the East End Beach.
8.   Higgins Beach, Scarborough
Higgins Beach is a beautiful beach located off on Route 77 in Scarborough.
An expansive beach with great surf, this beach brings in the avid surfers and boogie boarders. This beach juts out to form a river, which is walkable, depending on the tide. There is also an old shipwreck that sits near where the river starts.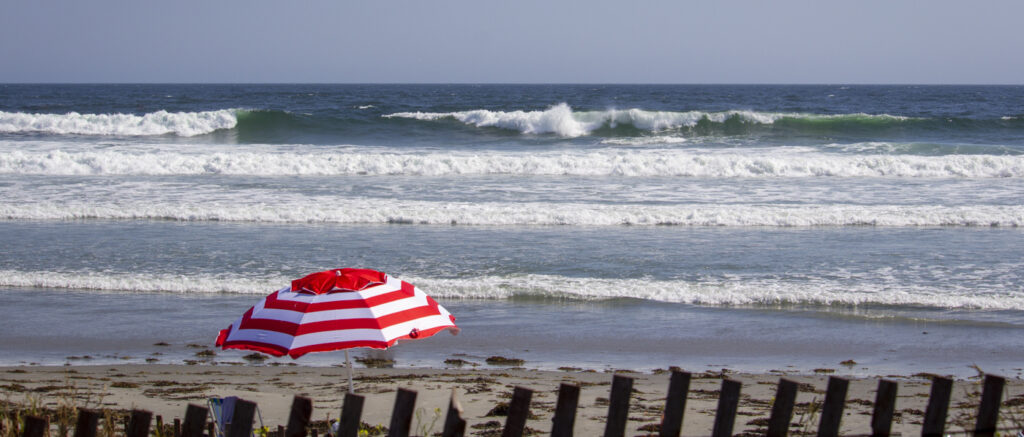 ---
Want to relish every moment of your summer spent in southern Maine?
Contact Visit Portland to learn more!