25 Free Things to Do in Maine
Make the Most of Your Trip to Greater Portland
25 Free Attractions and Activities across the region
Discover more of Greater Portland, Maine without breaking the bank. From strolling picturesque parks to perusing art galleries and catching live music performances, there's something for everyone. Don't miss out on hidden gems and beloved landmarks alike. Experience the best the region has to offer without spending a dime.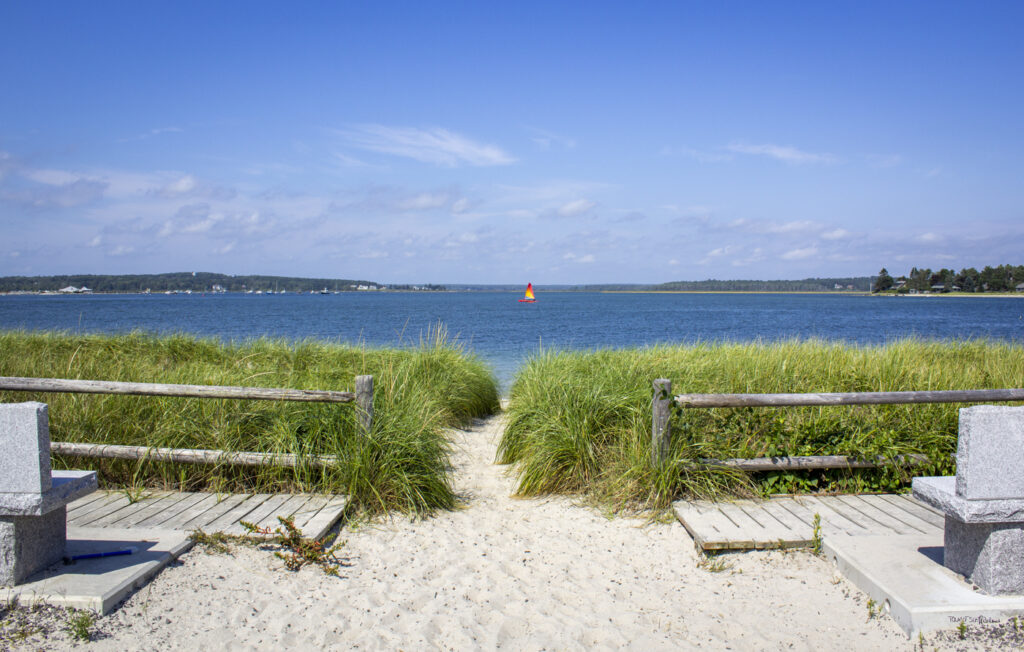 Photo Credits: Serena Folding
---
Old Port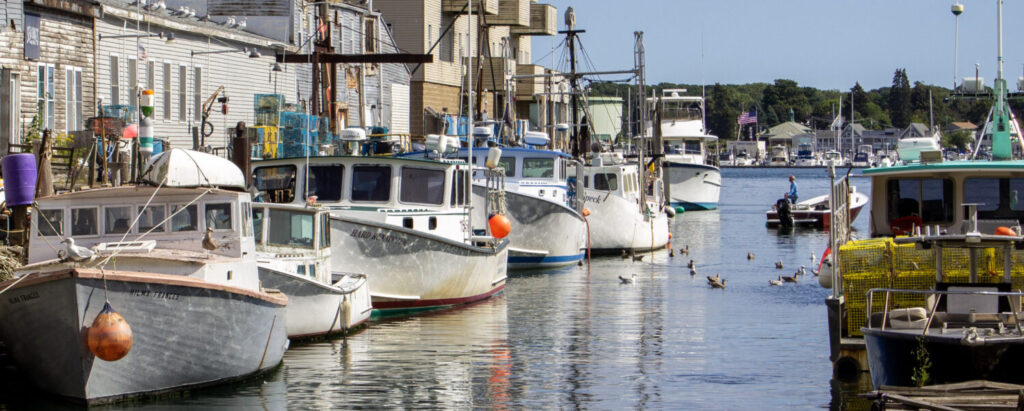 1. See a Piece of the Berlin Wall
Did you know you can see a piece of history right in Portland? Next to DiMillo's wharf, you can see a part of the Berlin Wall, a sobering piece of history.
2. Portland Freedom Trail
Maine was a pivotal part of how enslaved people and conductors of the Underground Railroad could get from Kentucky to Canada, usually by stopping in Portland and then moving up the coast from there. Explore the self-guided tour of historical sites and landmarks on the Portland Freedom Trail.
3. Movie Nights on the Roof at Bayside Bowl
Did you know that in the warmer months, Bayside Bowl holds movie night on the roof? These events are usually held weekly, and what better way is there to enjoy an evening than under the stars?
4. Relax at the Longfellow Garden
You don't have to go far to find paradise in Portland. Just check out the tranquil Longfellow Garden, which is maintained and lovingly kept open to the public from October to May.
5. Give Yourself a Self-Guided Tour of Public Art
It's no secret that street art is abundant in the Old Port. Whether you're checking out the Clam Digger mural near Washington Ave, or the abstract shapes in Tommy's Park, Portland has enough murals and street art for you to do a self-guided tour!
6. Take in Portland's Love Locks
Bring your person and see Portland's Love Locks, a symbol of artistic expression and love. You'll find them relocated from their original location to their current space in DiMillo's parking lot.
7. Go Window Shopping
During the holidays, our local shops light-up with displays and seasonal décor. From November to March our streets are brightened by Pandora's Winter light display. Colorful lights twinkle across our downtown making our colder months shine. If you're here, another time of year our charming cobblestone streets and scenic working waterfront never go out of style. It makes for a fun activity, watching the lively coast and wildlife.
8. Free Friday Art Walk
Join Creative Portland's monthly, free art + culture event across Portland's Art District and beyond. At First Friday Art Walk Local artists and venues open their doors for visitors and locals to experience their newest exhibits.
9. Free Fridays at the Portland Museum of Art from 4 pm-8 pm
Every Friday, admission to the Portland Museum of Art is free from 4-8 pm. It's a perfect opportunity to look at some of the many exhibits inside its walls!
East End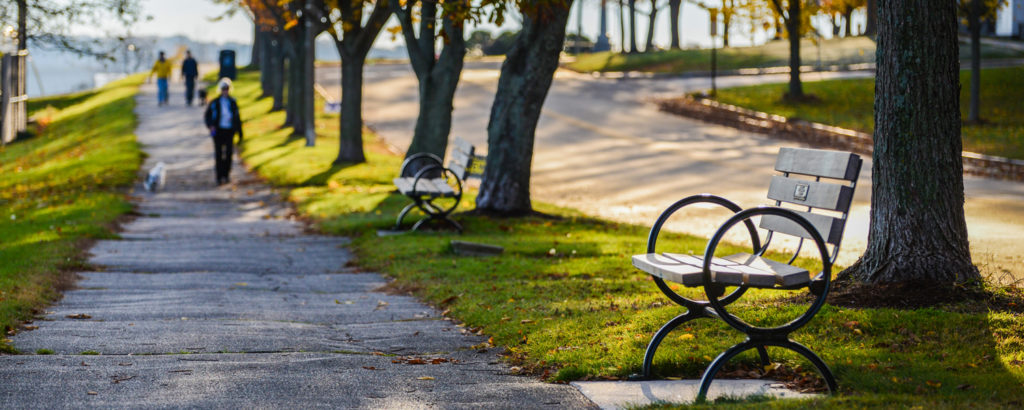 10. Check out the East End Beach
Did you know that the Eastern Promenade has a beach? Check out East End Beach if you want to put your toes in the water and cool off in the spring and summer!
11. Glimpse an Amazing View of the City from Fort Allen Park
Feel like you've seen everything in Portland? Think again! From way up high at Fort Allen Park in the Eastern Prom, you'll see the city from a new, delightful view.
12. See Some of the Oldest Graves in the City at the Eastern Cemetery
The Eastern Cemetery is the city's oldest historic landscape. If you walk through the cemetery (open Memorial Day to Labor Day in the late morning to late afternoon) on your own, you can see some of the most storied graves, like Captain Lemuel Moody, who built the Portland Conservatory.
13. Get to Know Your Community at a Pop Up Picnic While Exploring a Garden
Want to feel more connected to your community? Check out one of four pop-up picnics this summer in local gardens around Portland, where you'll have the opportunity to meet new people and try new foods!
Arts District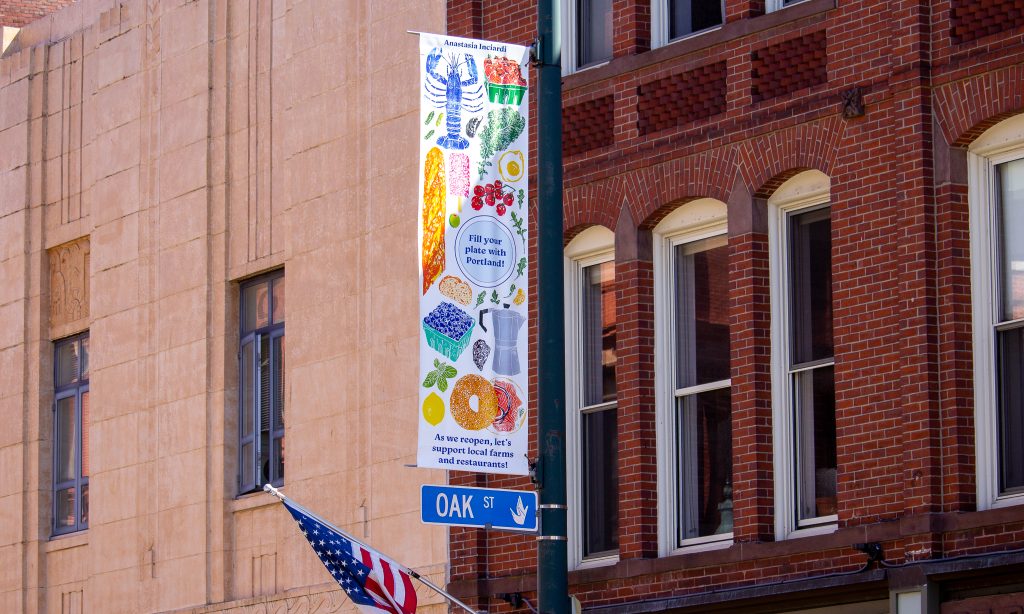 14. Read a Book in the Squares
Nothing is better than reading in the park on warm, sunny days. Take advantage of the next nice day at one of Portland's squares or Deering Oaks Park – including checking out the Castle.
15. Free Theatre at Deering Oaks Park in the Summer
Free theatre is the best theatre, so come check out free, accessible programs put on in Deering Oaks Parks every summer. Previous shows have included The Tempest, Twelfth Night, and more!
16. Live Events in Congress Square Park
Congress Square Park is one of the places to be in Portland! From salsa dancing to s'mores to vendor spotlights, there's something here for everyone. Come and check them out!
West End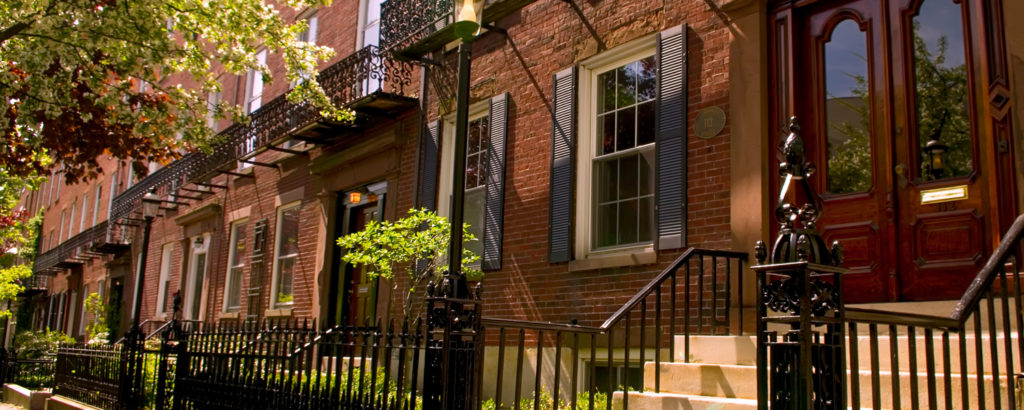 17. Summer Music on the Western Promenade
Nothing compares to live music; summer days are much better when you can enjoy them on the Western Promenade. Bring a blanket and enjoy some great music!
Freeport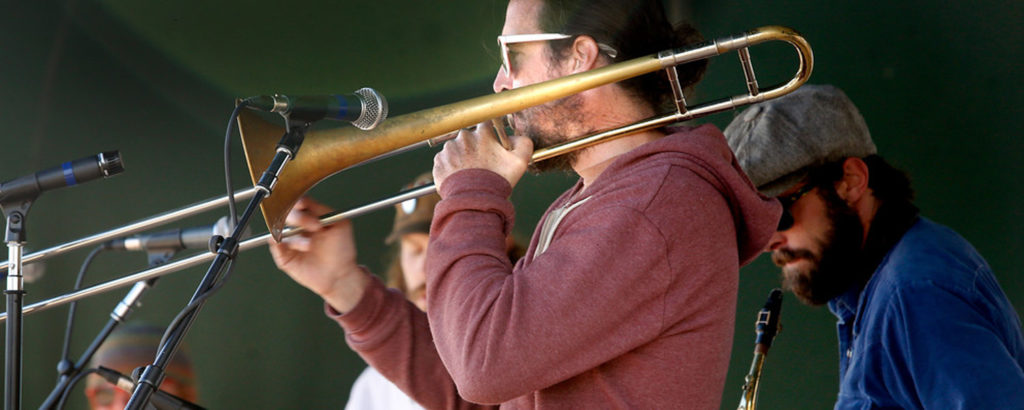 18. Take a Selfie with a 16ft Tall Bean Boot
Literally larger-than-life, the L.L.Bean Flagship store in Freeport will be easy to find by the 16-foot rubber bottom boot that sits outside—if you're wondering that would make the show size about 410. L.L.Bean in Freeport is open 24 hours a day, 365 days a year.
19. L.L. Bean's Summertime Music Program
Summertime at L.L. Bean means outdoor music! L.L. Bean's outdoor music program is free and brings in amazing groups like Trombone Shorty, AJR, and a lot more!
Back Cove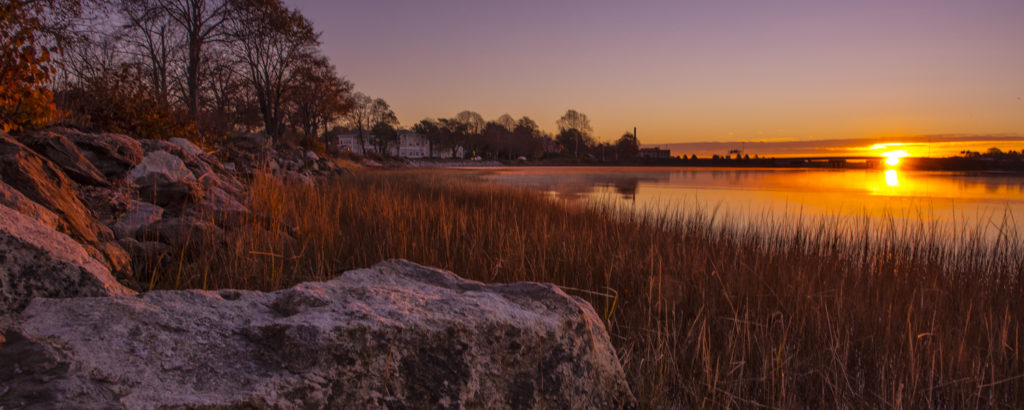 20. Peruse the Many Treasures of Payson Park
Stretching out an impressive 48 acres, Payson Park has what feels like an endless amount of things to do. Whether playing tennis, looking around the Longfellow Arboretum, or watching your kids play on the playground, you'll always have something to do.
21. Walk Your Dog on Back Cove Trail
Want views while getting a little exercise? Walk your dog on Back Cove Trail, giving you 3.5 miles of stunning waterfront to admire while you walk, jog, or run alongside your furry best friend!
Thompson's Point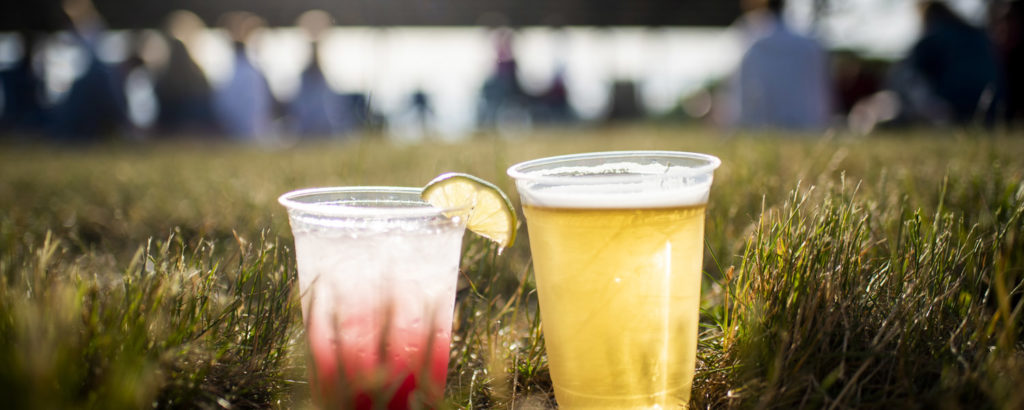 22. Summer Sunsets Live
Everyone loves Thompson's Point, and Summer Sunsets Live is one of the best events. Check out the food trucks, play some yard games, or enjoy the live music as you relax and bask in the fleeting warmth of Maine summer.
South Portland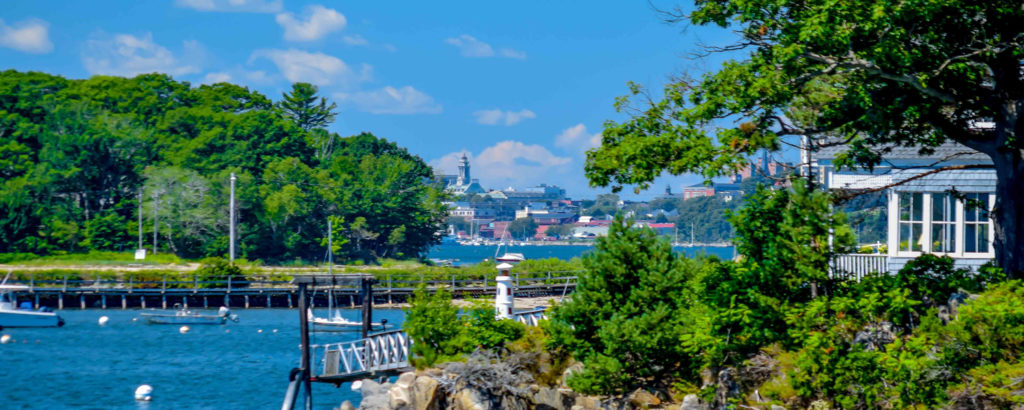 23. Visit Spring Point Ledge Lighthouse
Step over the bridge and have a visit at South Portland's Spring Point Ledge Lighthouse! Located on the breakwater of SMCC's campus, the lighthouse is a fun place to visit and snap a picture before strolling along the beach.
Outer Portland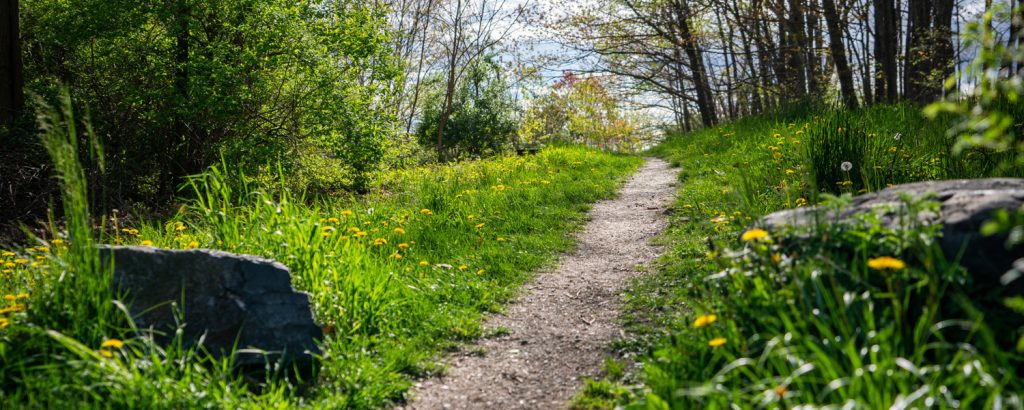 24. Natural Waterfall at Fore River Sanctuary Staying active in Portland is a lot more fun when you can see Jewel Falls, the city's only natural waterfall! Fore River Sanctuary is a beautiful slice of tranquility in the city that you'll love exploring with freshwater marsh and bird-watching opportunities.
25. Explore 70+ Miles of trails
Portland's trail network stretched to our area towns and includes Westbrook, South Portland and Falmouth. This 70 mile trail network provides free recreation and active transportation for all ages.
---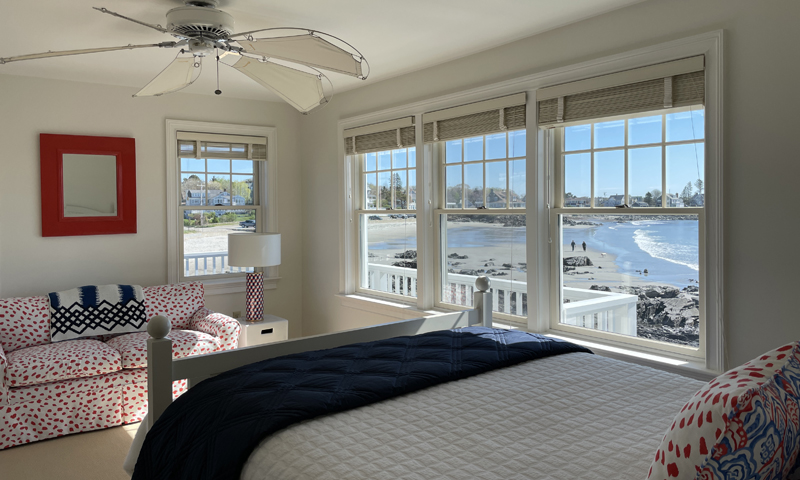 Deals + Packages
Before you book your stay, browse special packages and deals offered by local businesses. When reaching out, please make sure to let them know where you found their offer.