10 Romantic Ideas for Date Night in Portland, Maine
Whether it's the cobblestones, proximity to the water, or the crisp sea air, there's something about Portland that makes it feel romantic.
Keep reading for 10 romantic ideas to take your next date night in Portland, Maine, to the next level!
---
A History of the Valentine's Day Bandit in Portland
When it comes to romance and Valentine's Day in Portland, you can't have the conversation without at least mentioning the Valentine's Day Bandit! The bandit has been leaving love notes for Portland with hearts of all shapes and sizes since 1976. That's over 40 years!
The bandit's identity has never been released, making it one of the greatest mysteries in Portland. It seems like there is more than one bandit since they cover much of the city.
During the Valentine's Day Bandit's history, they've adorned notable places like Fort Gorges (in 1986), the Casco Bay Bridge, and the Portland Museum of Art, among many other local attractions, and hundreds of small businesses throughout the city. Portland residents accept that this is part of the charm and allure of the city, making it one more thing that makes Portland so great.
On Valentine's Day, it certainly adds to the appeal when you can walk around the city and glimpse hearts, big and small, on buildings, stop signs, and other establishments. Imagine the sight during your next Portland, Maine, date night! Here are ten ideas to make it your best yet:
1. Check Out a Show at Portland Stage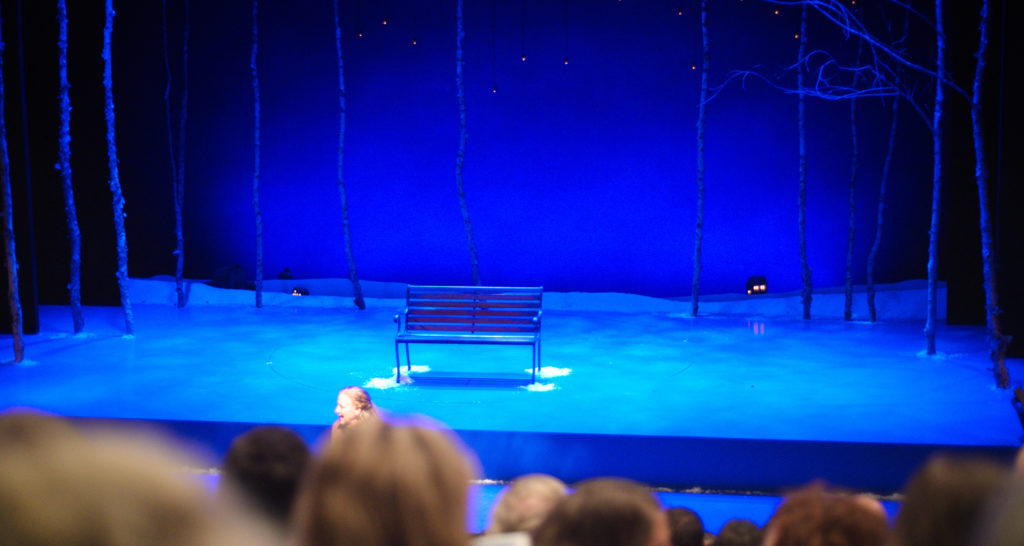 Checking out a play is always a classic date night idea, and seeing one at Portland Stage is no exception. You'll be within walking distance of plenty of excellent restaurants, making it a breeze to grab a bite before or after the show.
Portland Stage is one of the state's largest, entirely professional, non-profit theaters. You'll see a variety of programming, including many world-premiere shows.
A night out at the theatre allows you to escape your everyday life for a few hours while enjoying the company of your partner!
2. Create a Masterpiece at Muse Paintbar
Fancy yourself an artist? Find out by signing up for one of Muse Paintbar's many paint nights!
Whether you want to paint your dog, try your hand at a beautiful outdoor scene, or depict a fun character, you'll find plenty to get your artistic juices flowing! Add a few glasses of wine, and before you know it, you and your date will feel like experts.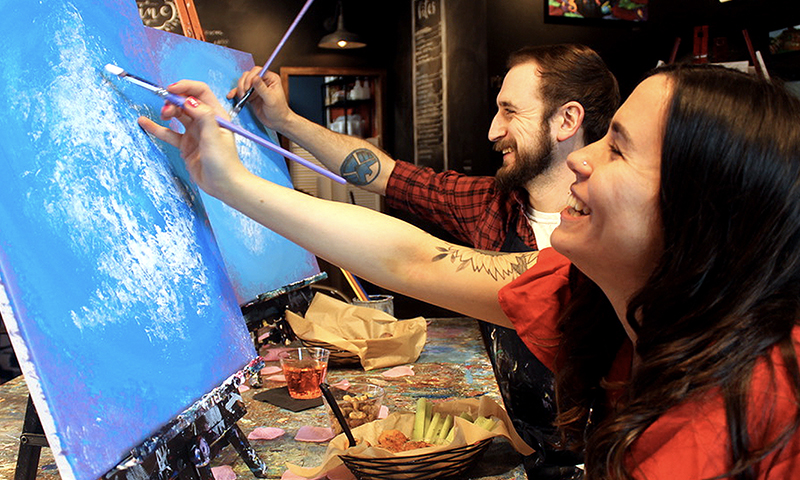 You can take your masterpiece home to enjoy on your wall or take the time to walk hand in hand to a nearby bar for a nightcap.
3. Get Your Foodie Fix Around the City with Small Bites
There's no shortage of places to find a fantastic meal in Portland. If you and your date feel a little indecisive, give everything a try!
Start with a cocktail at Blythe & Burrows. You can enjoy some of the finest drinks in the city, like the Jewel of the East or a Loose Cannon. After cocktails, warm up with apps or small plates at EVO, located a few short blocks away.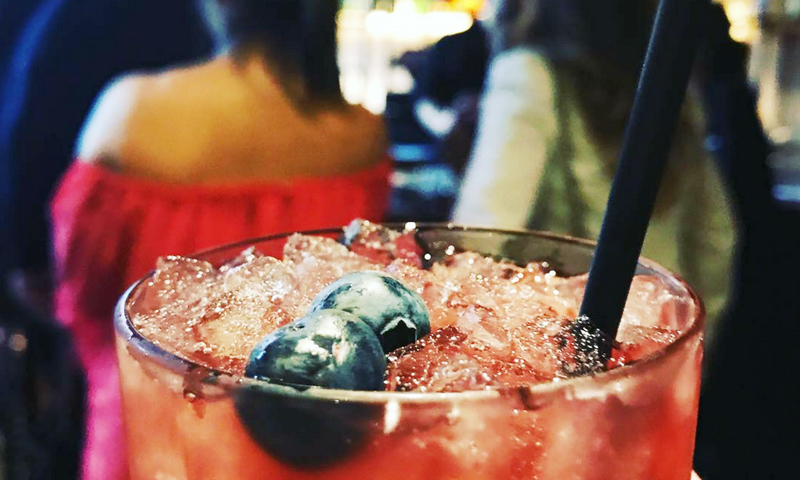 You'll experience Mediterranean flavors that will explode on your tongue in new and innovative ways. Keep the date night going by grabbing another bite at Luke's Lobster on the Pier.
The Luke's Trio is perfect for splitting between two people, with 1/2 a crab roll, 1/2 a lobster roll, and 1/3 of a shrimp roll to share. You'll get to taste a little bit of everything, and if you can manage it, save some space for a cup of chowder too!
4. Indulge in Dessert at Scales
Did you save room for dessert after your small bites around the city? Stop into Scales to indulge your sweet tooth.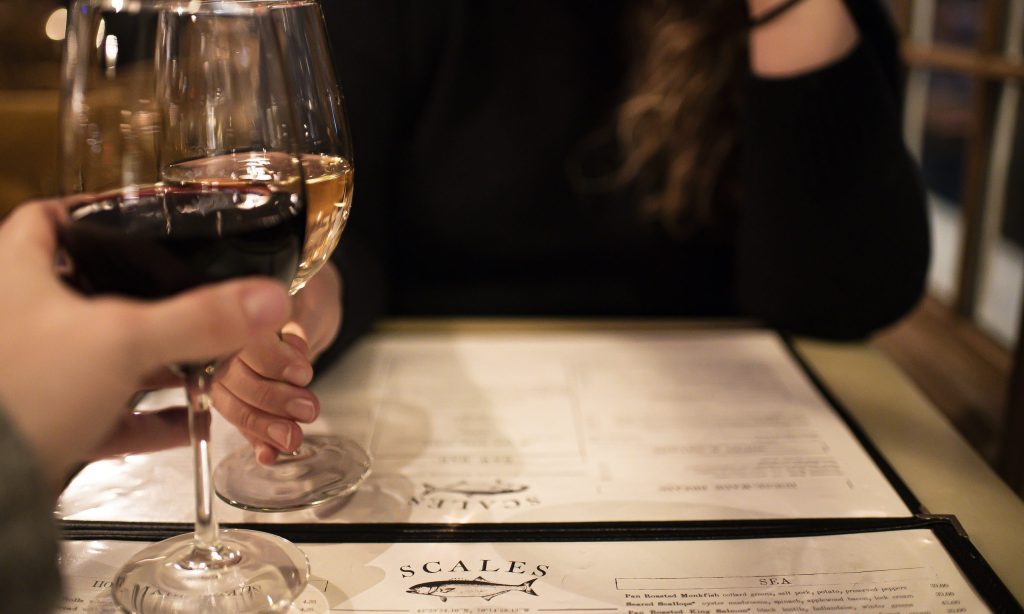 If it's on the menu (only available seasonally), try the critically acclaimed Baked Alaska, which has locals and visitors from afar drooling! The classic dish will have you dreaming of past romantic evenings, and it's only better when you share it with the one you love.
5. Take a Class at Terrarium
Have you ever built a terrarium before? At the aptly named Terrarium, you and your date can try your hand at creating terrariums. Sign up for one of their classes online, and then you'll learn to make one that you can take home with you!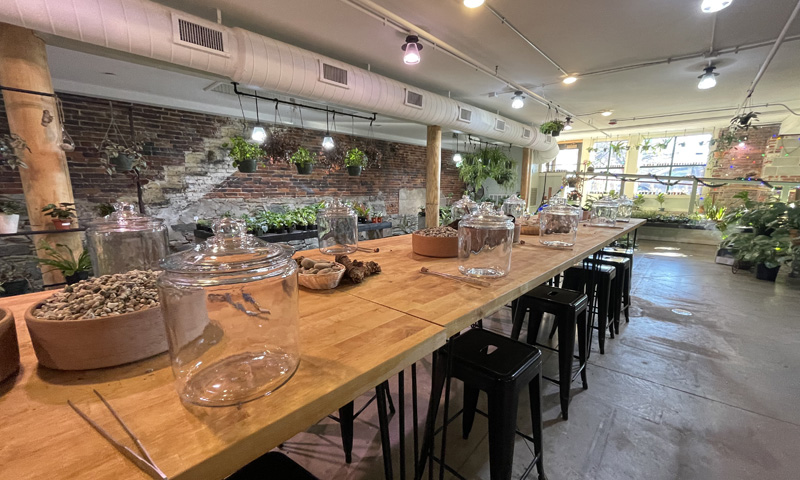 Date nights are perfect for bonding with your partner and learning a new shared skill. Taking your cute new terrarium home with you is an added plus.
You can also buy already-made terrariums to add more greenery to your home. They range in size from big to teeny tiny, and are a great conversation starter. Fun activities will make your date night feel like it should never end!
6. Try Out Your Bowling Skills at Bayside Bowl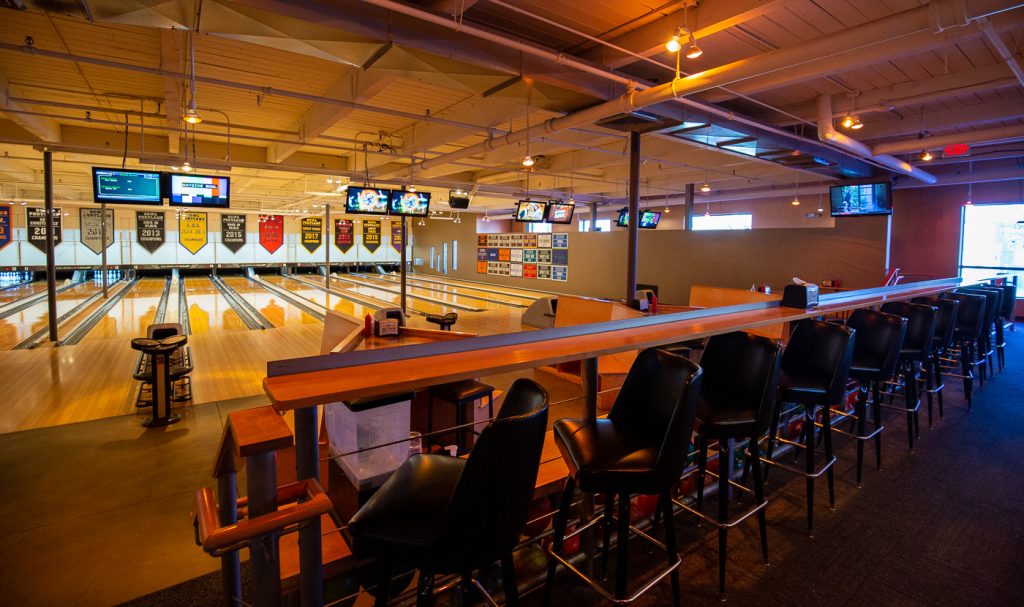 Date night in Portland, Maine, is a great excuse to see how rusty your bowling skills are! One of the best places to play is Bayside Bowl.
Bayside Bowl screams date night, with incredible craft cocktails, great food, and a fun atmosphere that will have you bowling strikes and making memories for years to come. If bowling isn't your thing, they also host live music, and their rooftop deck features one of the best views in the city.
This is the place to be for date night on a Friday night!
7. Do a Friday Night Craft Spirit Crawl
Get away from the usual spots in the Old Port for your date night. Instead, check out the area around Rising Tide.
Rising Tide is a great place to start since you can get delicious fried chicken sandwiches with your craft beers. After Rising Tide, visit nearby establishments for a DIY Friday night spirit crawl.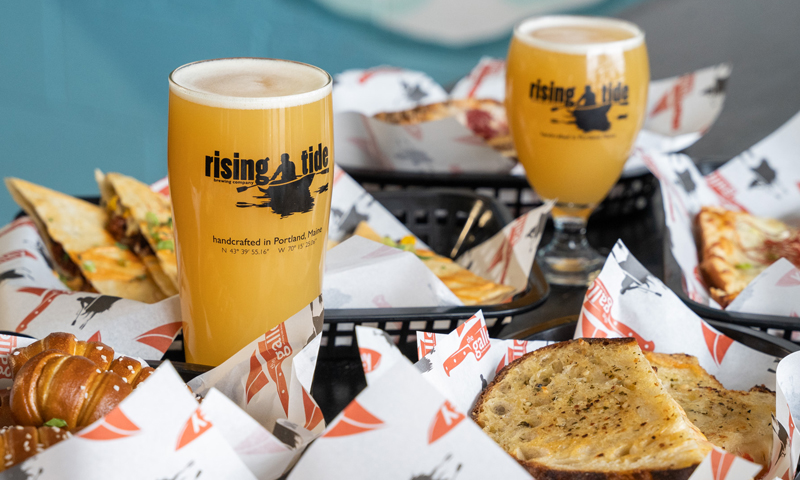 Urban Farm Fermentory (UFF) is a quick walk away, featuring delicious ciders, mead, and kombucha in unlikely flavors you might not expect, like Chaga chai or turmeric. These refreshing beverages will keep you hydrated and ready to take on the rest of your night.
Blue Lobster Winery is an urban winery using grapes and wines from many of the best vineyards worldwide, including California. Their wines are then crafted in their Portland, Maine, facility.
What's unique about Blue Lobster? You won't find this wine in bottles. It's only canned to help fit the Maine lifestyle, whether around the campfire, on a boat on a warm summer day, or wherever your next experience takes you. Enjoy a tasting or two of their wine at their tasting room; the perfect ending to your date night!
8. Unwind at Soakology
Spending time with your favorite person can be done without needing things to do. Take a step back and unwind with a few treatments at Soakology.
They've got plenty to choose from, like spa package combinations. The Deep Lavender Relaxation package has it all, including a Milk & Honey Salt Bath soak, a Lavender glow to exfoliate your legs and feet, and a 20-minute aromatherapy massage focusing on the feet and lower legs.
Or you can concentrate more on uplifting and giving direction with the Clarity of Mind Inspire Focus package. Whatever you and your partner choose, you'll both walk out feeling relaxed and balanced inside and out.
9. Feed Your Finer Side at Sur Lie
Want to experience a truly romantic meal? Sur Lie is one of the city's best restaurants for fine dining, making it the perfect choice for a romantic dinner.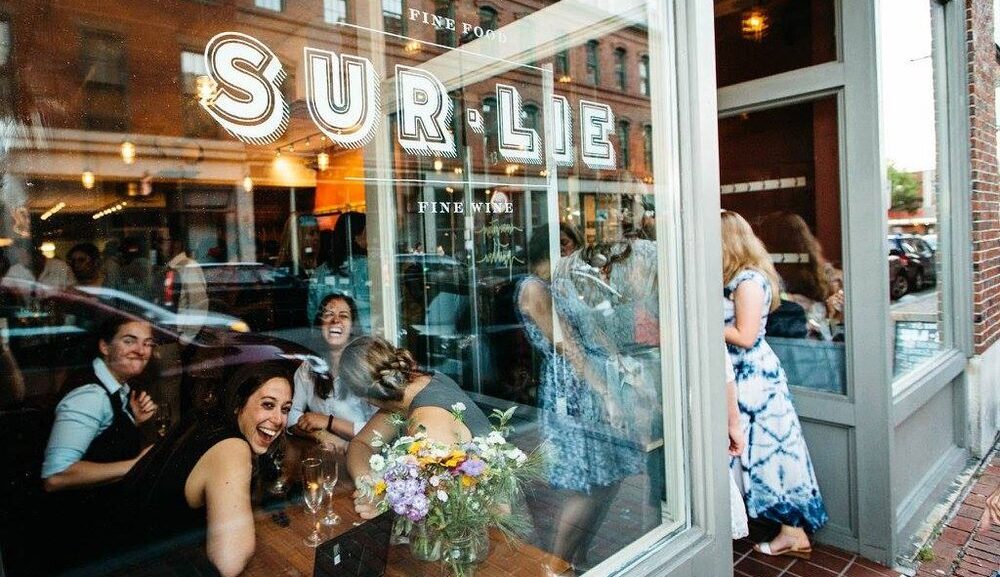 Since its opening, Sur Lie has become one of the hottest establishments in Portland. Its creative menu is constantly changing, but for date night, give its Chef's Tasting Menu a try, especially if you're celebrating something special.
From their expert mixology program to desserts that will literally melt in your mouth, this will be one tasty date night!
10. Walk Around the Old Port
You can take in the Old Port's sights regardless of the season. From the working waterfront to perusing the endless murals and public art found around the city, there's no shortage of things to see!
Check out the recently updated mural near Tommy's Park with abstract colors and shapes. Stop and grab a coffee, peruse a few local shops, and appreciate the views.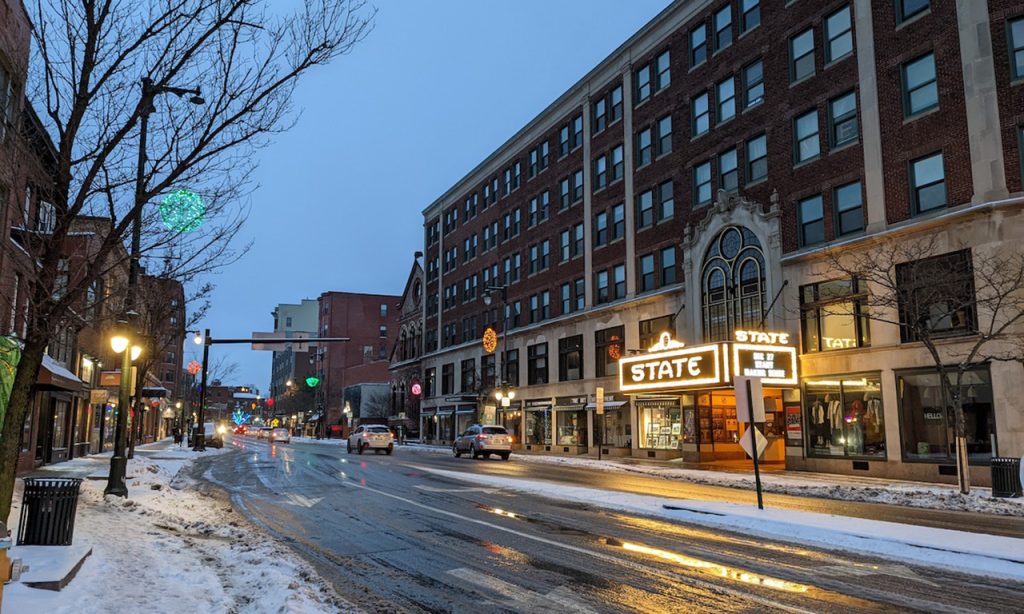 Whether it's the architectural details, supporting a small business, or taking time to be with someone you care about, it's all worth it. Remember the waterfront, where you'll find a piece of the Berlin Wall, along with whale watching tours and even year-round ferries courtesy of the Casco Bay Lines if you want to brave the cold.
Ready to plan an unforgettable date night? Contact Visit Portland for more ideas!
---