Winter WEEKEND ESCAPE TO Greater Portland
Want to get away for the weekend?
Keep reading for ideas on planning your 2-day winter getaway in Greater Portland!
Come to Portland and the Greater Portland, Maine area, where the outdoors are calling, excellent restaurants are waiting, and there's never a bad season to visit.
---
Plane, Train, Automobile, or Bus from Boston
When you're coming from somewhere like New York City, the transportation options for getting to the Greater Portland area are straightforward. Most choose to start by flying to Boston. From there, you can rent a car, buy a ticket on the Amtrak Downeaster, or relax as you take a bus with Concord Coach Lines.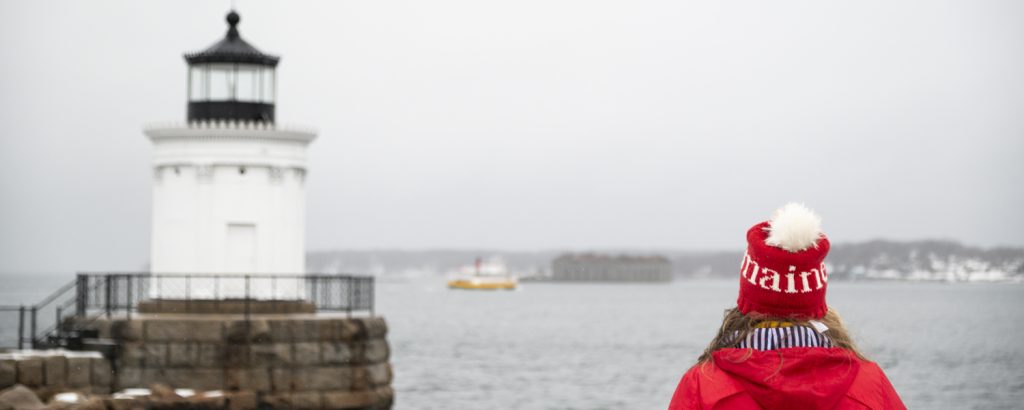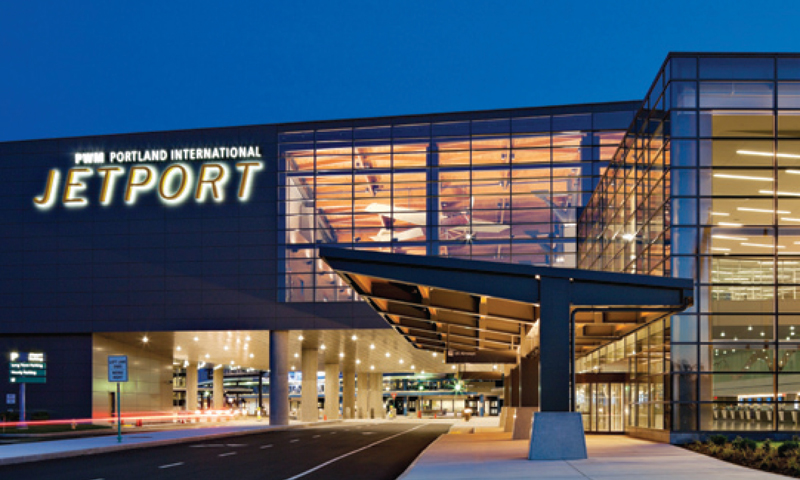 If you don't want to deal with using public transportation to get to Portland, you can also choose to land directly at the Portland International Jetport. It's only a ten-minute drive from downtown Portland and five from the Maine Mall, making it convenient for all your travel needs.
If you love a good road trip, it takes around 5 hours to drive from New York City to Portland, Maine, but that's assuming you don't hit any traffic. Expect to spend longer on the road if you plan to drive from NYC to Portland.
The great thing about this drive is all the fun places you can stop on the way, like Burlington, Providence, and Boston. Some of them may be a little far from your final destination. If you're already on the road, what's to stop you from enjoying some exploring?
---
Day 1
Friday: Stay at a Charming New England Inn
Greater Portland has charm in spades, and there's nothing like staying at a classic New England inn. You'll find hospitality is alive and well at many Bed + Breakfasts and boutique accommodations, like the Spring Point Inn. The Inn is within the Peter A. McKernan Center on Southern Maine Community College's beautiful waterfront campus.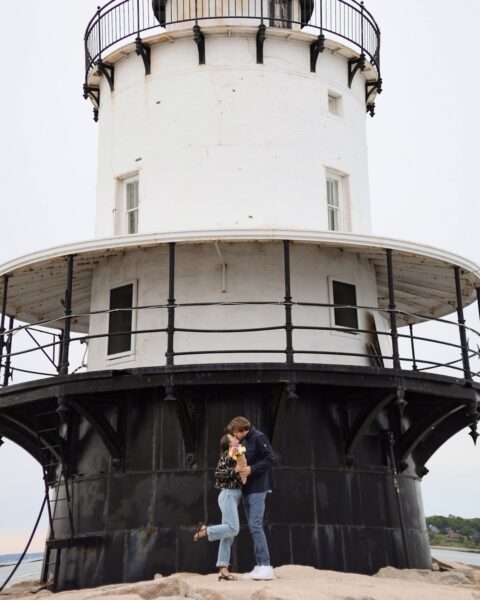 Yes, winter is still the perfect time to enjoy oceanfront views. Relax and relish the historic charm that the Spring Point Inn brings while allowing you to enjoy amenities of the present, like a Continental breakfast for all guests, private baths, and of course, those ocean views that will make you feel like you could jump right in.
On the first day of your winter getaway, drop off your stuff and wear warm clothes because it's time to explore!
Bundle Up and Take in the Sights of the Spring Point Ledge Lighthouse
Spring Point Ledge Lighthouse was completed in 1897 to help warn mariners of a dangerous ledge extending into Portland Harbor's main shipping channel. Before being built, the ledge was the scene of many shipwrecks due to Portland Harbor being so busy.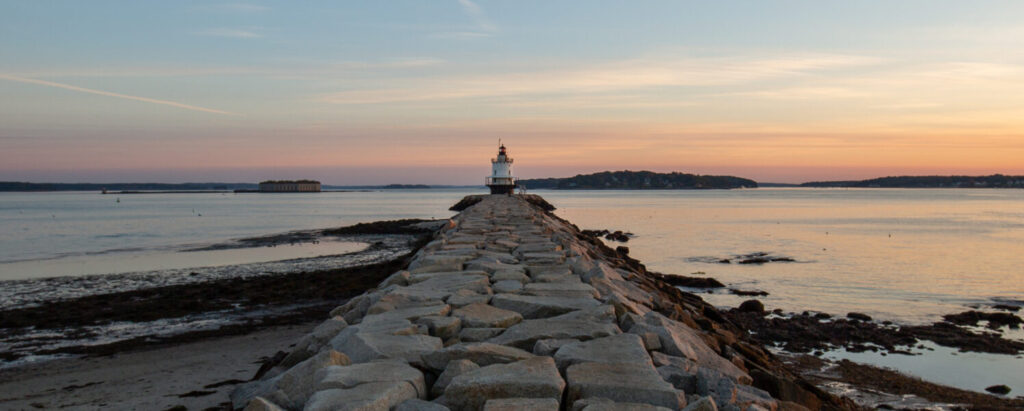 Spring Point Ledge Lighthouse is the only caisson-style light station in the country that you can walk to. The lighthouse is rather picturesque and makes an excellent spot for a photo op while you're on vacation!
It's also close to Willard Beach, a small pebble and sand beach. At only four acres in size, it's likely to be pretty quiet this time of year, leaving you plenty of time to catch up on your thoughts or gaze out at the waves. You'll be at the perfect spot to walk the Spring Point Shoreway, about a mile each way, featuring lovely views of Casco Bay.
Catch a Maine Mariners Game
As it gets dark, turn your attention to Portland for the evening. South Portland is only a few minutes away by car from Portland. Stop into Portland and catch a Maine Mariners game. The Maine Mariners are a professional ECHL ice hockey team based in Portland. There's nothing like a hockey game on a Friday night, so grab a craft beer, eat a hot dog, and root for the home team!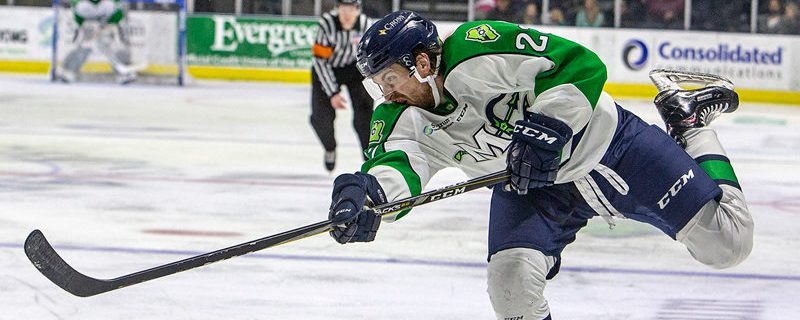 Stop for a Cocktail at Luna Rooftop Bar
After the game, walk a few short blocks to Luna, a rooftop bar in the heart of the Old Port at the top of the Canopy Portland Waterfront hotel. The Old Port is where all the action is in Portland, and you'll have the best view in the city from way up high.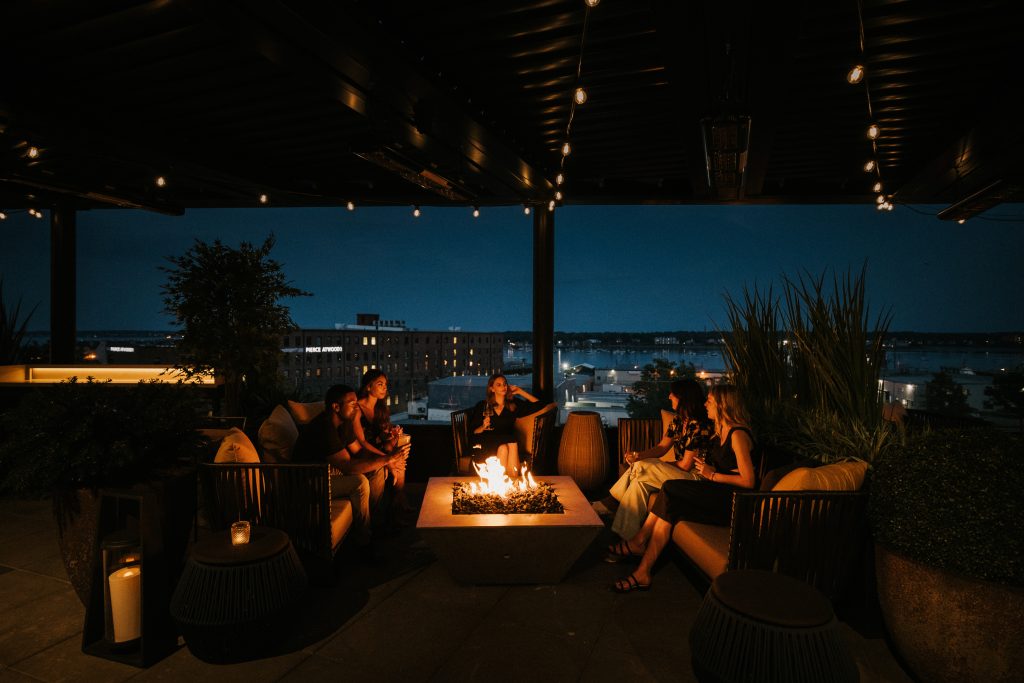 You're bound to be hungry after the game, so order some nibbles, like the Charcuterie Board, with a selection of meats, house-pickled vegetables, mustard, and baguette. Get in that East Coast state of mind with the New England Clam Dip, served with Simply Salted potato chips for that exquisite bite.
Don't forget about cocktails, like Sweater Weather, with Plantation Rum, Vanilla Almond Milk, Toasted Coconut, House Made Pumpkin Bitters, and Pumpkin Spice. Or try something a little hotter, like the Peppery Whiskey, prepared with Rittenhouse Rye, Chipotle Pepper, Orange Zest, Mole Bitters, and fresh cracked pepper to warm you up from the inside out.
Fire pits and heaters will do the trick, too, so you won't have to worry about the weather while you appreciate the view.
---
Day 2
Saturday: Get in the Car and Go Snowshoeing at Bradbury Mountain State Park
Good morning! Now that you're well-rested and have enjoyed a tasty Continental breakfast, it's time to get in the car and do a little driving. Today, you're going snowshoeing at Bradbury Mountain State Park! Bradbury Mountain State Park is only a 40-minute drive from your room at Spring Point Inn, so you'll be there in no time. On the way, stop for a coffee to ensure you're caffeinated and ready for whatever the day has to throw at you.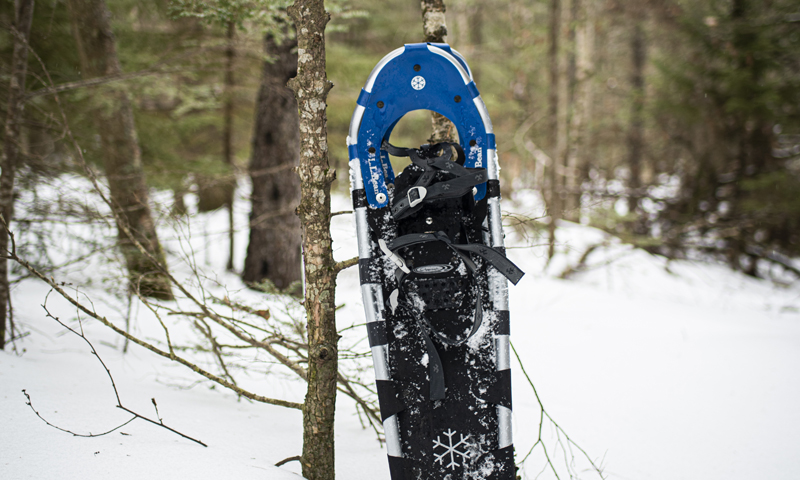 Did you forget to bring your snowshoeing gear during your winter getaway to Greater Portland? There are plenty of places to stop on the way to rent snowshoes. Make sure you're wearing enough layers and good winter boots. Next, you'll want to pick an appropriate trail, like the Northern Trail. The Northern Trail is the longest trail that goes up Bradbury Mountain, with a gradual incline of 407 feet over one mile.
It's not too challenging and allows you to get outside while enjoying the view. It's gorgeous and looks as pretty as a picture! You'll be able to see the surrounding fields and rolling hills of Pownal once you reach the top.
Stop for a Lobster Roll and a Bowl of Clam Chowder at Linda Bean's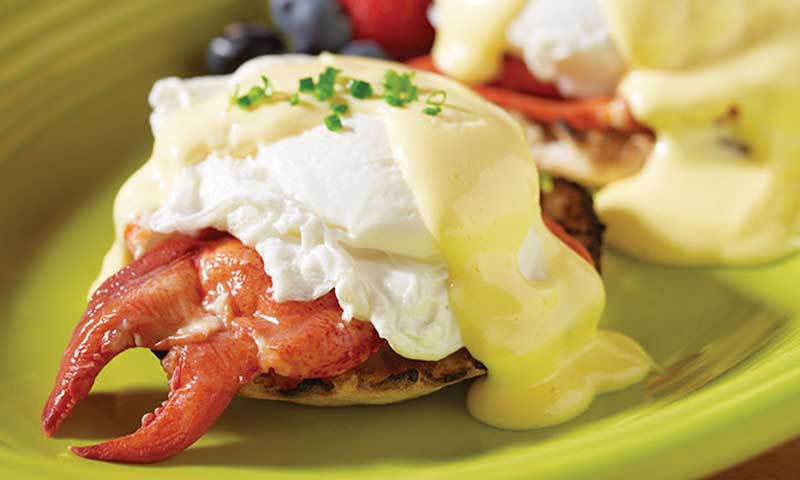 After an afternoon of snowshoeing, you've probably worked up an appetite! And since you're in Maine, nobody will judge you if you indulge in some seafood while you're here. Get the best (no matter the season) by stopping into Linda Bean's in Freeport. We recommend a cup of creamy clam chowder, followed by a lobster roll.
If you're still hungry, the fried whole belly clams are a must. Not a lobster roll fan? You can still get your lobster fix with a lobster BLT or a bowl of decadent lobster mac n cheese you'lll be talking about until you make it home. You've done it! In only two days, you've experienced some of the best of Greater Portland, complete with lobster, snowshoeing, and excellent craft cocktails. Now the question is: when will you be back?
Ready to plan your 2-day winter getaway to Greater Portland? Reach out to Visit Portland to learn more!
---