navigating greater portland
NAVIGATING YOUR WAY THROUGH GREATER PORTLAND
AIR, TRAIN, AND WATER TRAVEL
Getting around Greater Portland is a breeze, whether you arrive by plane, train, or automobile.
---
PUBLIC TRANSPORTATION
METRO offers public bus services from outlying areas and throughout downtown. Casco Bay Lines provides ferry services to nearby islands.
WALKABLE CITY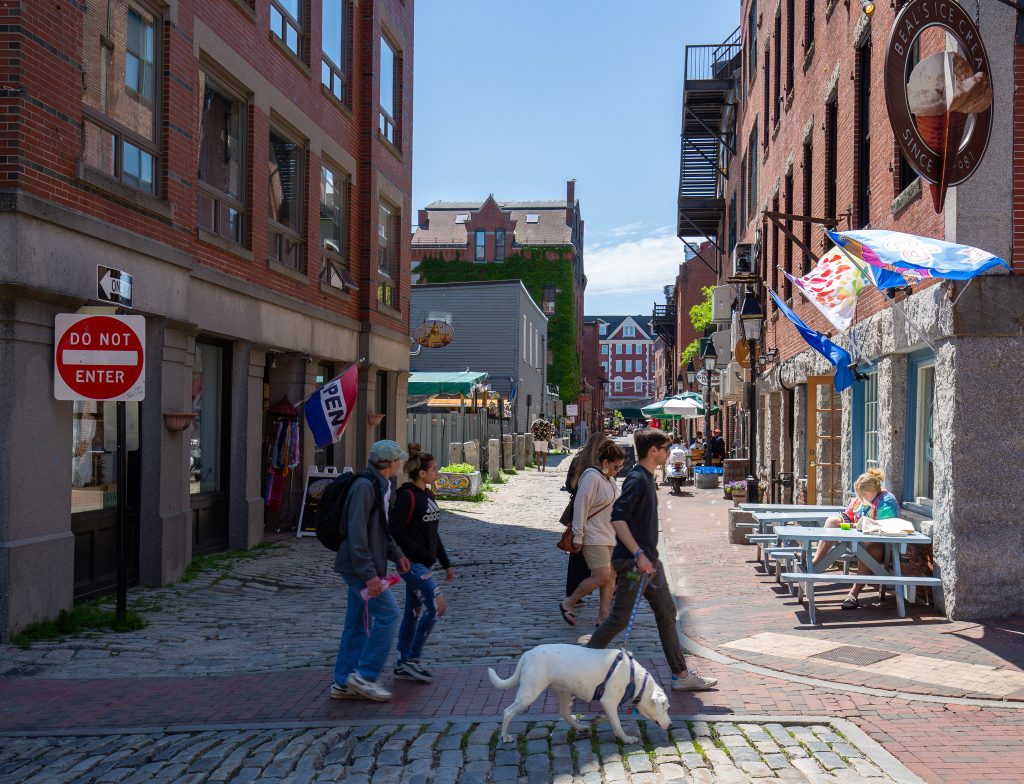 Everything is close – most points on the Portland Peninsula are a 1-2 mile walk. Walkscore.com rates downtown Portland as a "Walker's Paradise," scoring it 95 out of 100.
---
PORTLAND INTERNATIONAL JETPORT
Only 4 miles from downtown. Many hotels offer free shuttle services. Rental cars, taxi, limo, and ride-sharing services are also available.
PORTLAND TRANSPORTATION CENTER
Bus/train station is 2 and a half miles from downtown. Similar to the Jetport, many hotels offer free shuttle services. Taxi, METRO bus, and rise-sharing services are also available.
---
TRANSPORTATION SCHEDULES
AIR
TRAIN
BUS
PUBLIC TRANSPORTATION
HARBOR FERRY
---
DRIVE DISTANCE FROM PORTLAND
| | |
| --- | --- |
| ALBANY, NY | 260 mi. (4 Hrs) |
| BALTIMORE, MD | 550 mi. (8 Hrs) |
| BOSTON, MA | 100 mi. (1.75Hrs) |
| CAPE MAY, NJ | 450 mi (7.5Hrs) |
| HARTFORD, CT | 180 mi (3.5Hrs) |
| NEWPORT, RI | 250 mi (4Hrs) |
| NEW YORK, NY | 300 mi (6Hrs) |
| PHILADELPHIA, PA | 450 mis (7Hrs) |
| PROVINCETOWN, MA | 120 mi (3.5Hrs) |
---
WHERE TO PARK IN GREATER PORTLAND
HELPFUL TIPS ON PARKING
Don't stress! On-street parking, surface lots, and garages in Greater Portland have you covered.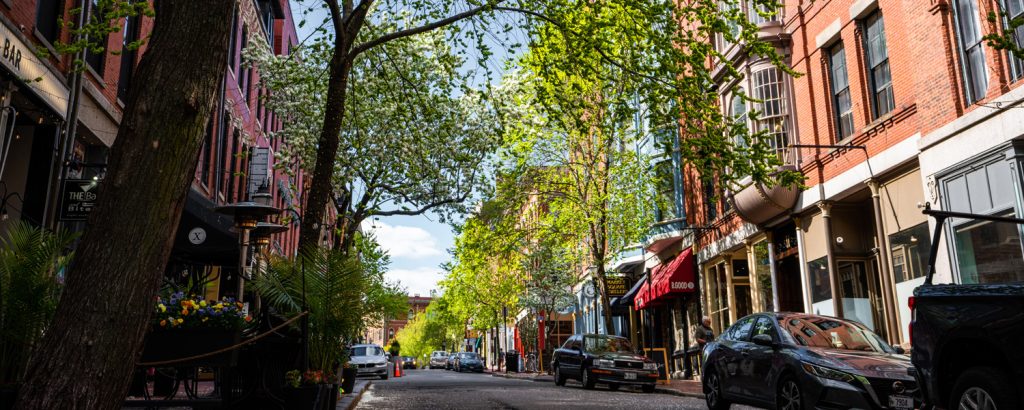 ---
PORTLAND
PAY STATIONS
Pay station dashboard receipts can be used at any meter space throughout Portland, and are valid even if the car is moved to other spots. However, posted time limits for spaces apply regardless of receipt's expiration time.
METERS
$2 per hour, with most allowing a two hour maximum. After posted time limits, the vehicle must be moved to a new spot. Vehicles with a visible handicap tag can park free for twice the posted time limit.
MOBIL PAY
Keep your eyes peeled for Passport Parking signs in designated parking zones and meters. All you'll need is a smartphone and the Passport Parking app. Notifications are sent when time is running out, so you can extend your time remotely! Posted time limits are expected to still apply.
FREE ON-STREET
All on-street parking in Portland is free 6PM until 9AM Monday-Saturday, all day Sunday, and on major holidays.
---
PARKING IN GREATER PORTLAND
WESTBROOK– Free 1 or 2 hour street parking in most areas. Downtown lots signs designate free 6-hour/all day public (shared with city employee) parking.
FREEPORT– Free 1 or 2 hour street parking in most areas. Free unlimited parking at Freeport Village Station and L.L. Bean.
SOUTH PORTLAND– Free unlimited parking, except permit areas, and no on-street parking midnight to 6AM from December 1 – April 1.
OTHER TOWNS– Free unlimited street parking unless otherwise designated. Please check with towns for local ordinances.
SNOW BANS– Please check towns for local times, snow ban procedures, and free or discounted lots. Town ticketing, towing, and storage fees may be assessed.
BOAT TRAILER– Portland's East End Beach and South Portland's Bug Light.
BOAT– Harbor marinas in Portland, South Portland, Falmouth, and Freeport. Area yacht clubs also welcome visitors.
---