72 Hour Winter Getaway in greater Portland
Couple's Retreat Into Maine's Winter Wonderland
3 days of unique eats, world-class arts, and outdoor adventure
Locals Love Winter in Maine! So, we asked Amy + Dan of Capshore Photography to come along for a week of Winter exploration across the state of Maine. They tackled everything from dog sledding in the Maine Lakes + Mountains to learning to curl in the Maine MidCoast. From there, they traveled down the coast to explore all the sights and sounds that Greater Portland has to offer during this fun and flurryful season.
Check out how these southern Maine natives experienced their own backyard this Winter!
---
DAY ONE | MONDAY
MORNING
After spending four frosty days up north in the Maine mountains and mid-coast—conquering ice castles in Bethel and exploring the Camden snow bowl—they were on their way back down the coast for the hour drive down to Wolfe's Neck State Park in Freeport.
They explored the winter walking trails hand-in-hand as the snow began to fall. When they were ready to take their outdoor adventure to the next level, they strapped on their snowshoes and went deeper into the woods.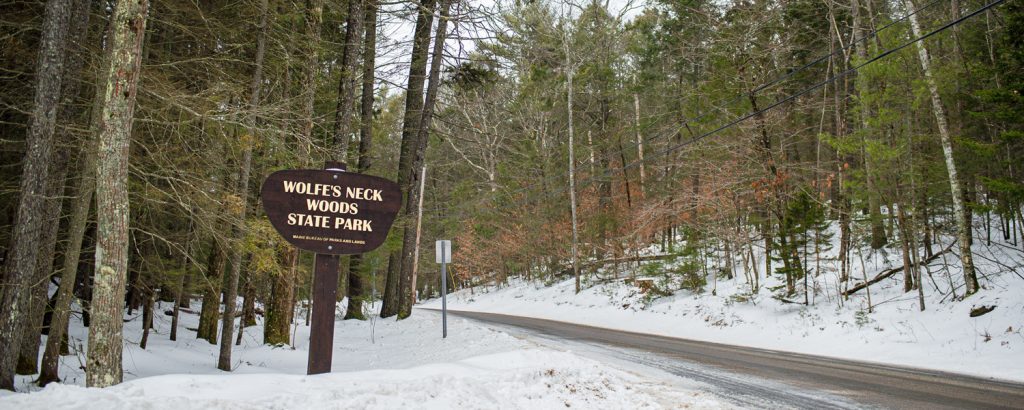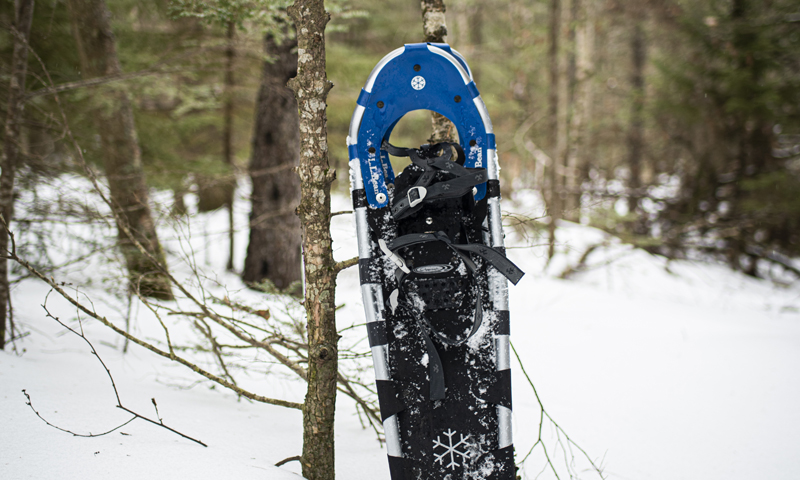 The park is open to the public and just a five minute drive from the center of Freeport's downtown and shopping center. In addition to trails there are marshes and open fields all ready to provide a snowy outdoor oasis to forget about your worries for a while.
AFTERNOON
When Amy + Dan were ready to return to the hustle and bustle, they loaded-up their car and took a quick ride to downtown Freeport. Just five minutes from the park is the town of Freeport, Maine. Known to many as a shopping mecca full of outlets and boutique shops—Freeport is also right on the water and a perfect stopover to eat, stay, or play during the winter.
After taking a walk through the 24 hour L.L.Bean flagship store (a must do for every visit whether it's your first time or you're a Mainer), the couple took a stroll through town window shopping and sipping some locally-roasted coffee. They worked-up an appetite after all their adventures and ended-up in front of a cozy fireplace at the Harraseeket Inn's Broad Arrow Tavern. In addition to their fresh seafood and brick-oven pizzas, Harraseeket is the perfect place to go when you're ready to come in from the cold. If you're staying at the hotel, you'll be invited to their afternoon tea where they serve snacks and sweets buffet style in their historic drawing room.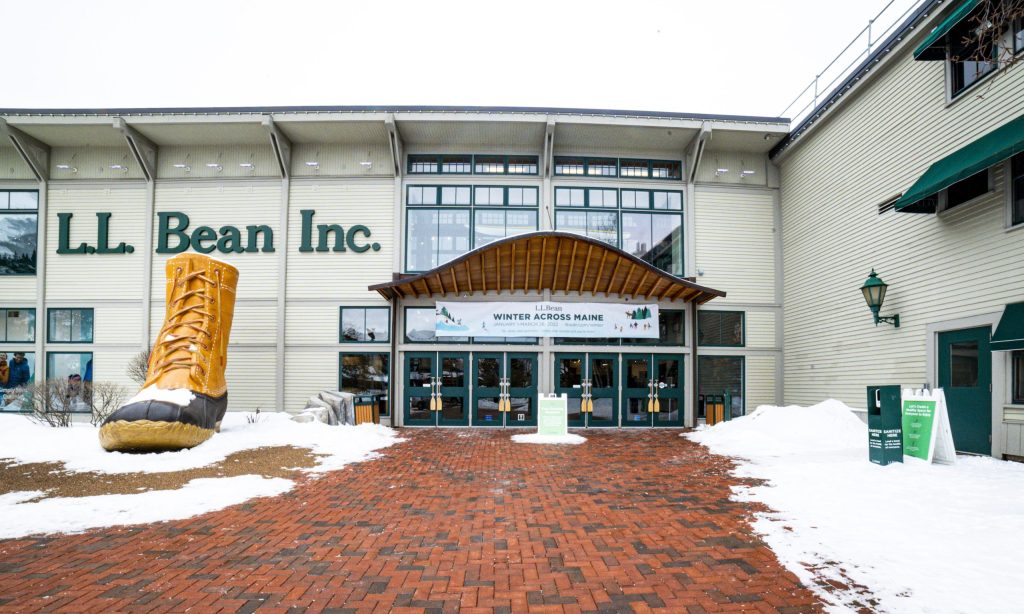 EVENING
Next stop: Portland, Maine. The couple checked into the brand new Aloft Portland, Maine hotel located right on the waterfront in downtown Portland. The city's peninsula is just 3 1/3 miles long which makes it easy to go on snowy walks to local restaurants, breweries, attractions, etc. Being locals themselves, Amy + Dan loved being able to easily navigate the city from the heart of downtown.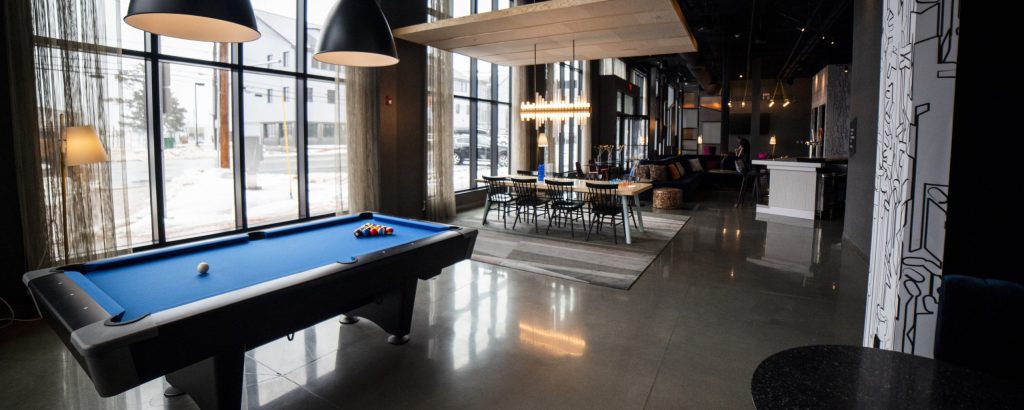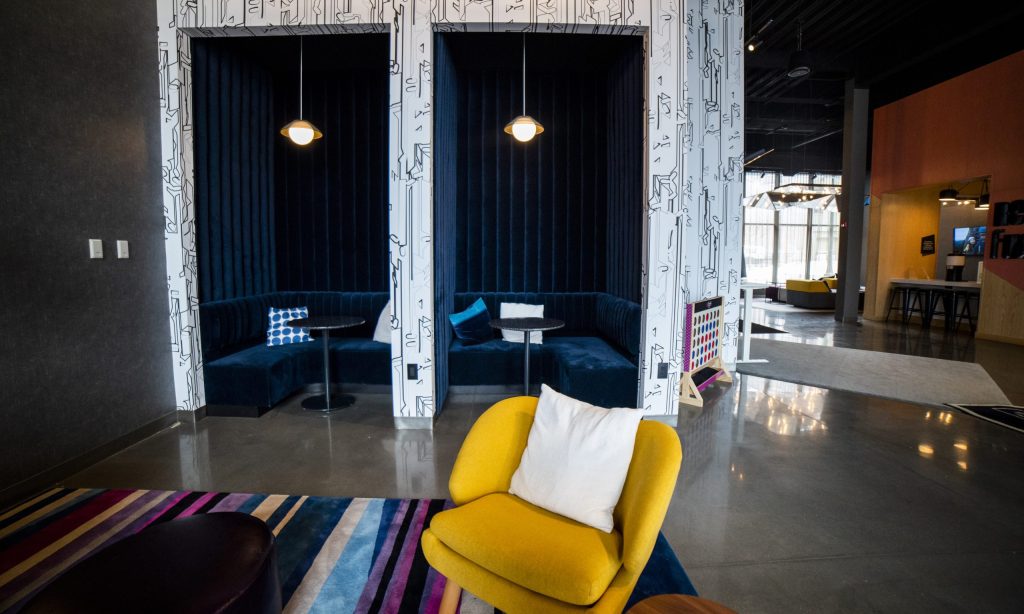 Amy + Dan were lucky enough to be downtown on Portland's inaugural 207 Day, a new event dreamed-up by Portland Downtown to bring businesses, locals, and visitors together for a scavenger hunt to celebrate our state. The area code for the state of Maine is 207 and winter is the perfect time to perk-up the city with fun and whimsy. Explore boutiques and local shops as you make your way through the charming cobblestone streets. Amy + Dan had a blast visiting local businesses like Edgecomb Potters (pictured below) and getting facetime with other locals who are always happy to pass on their own recommendations for things to do in the city they love.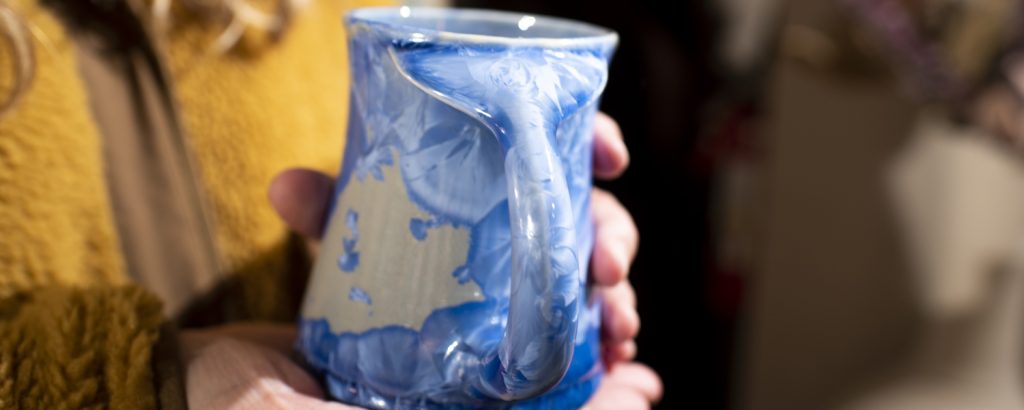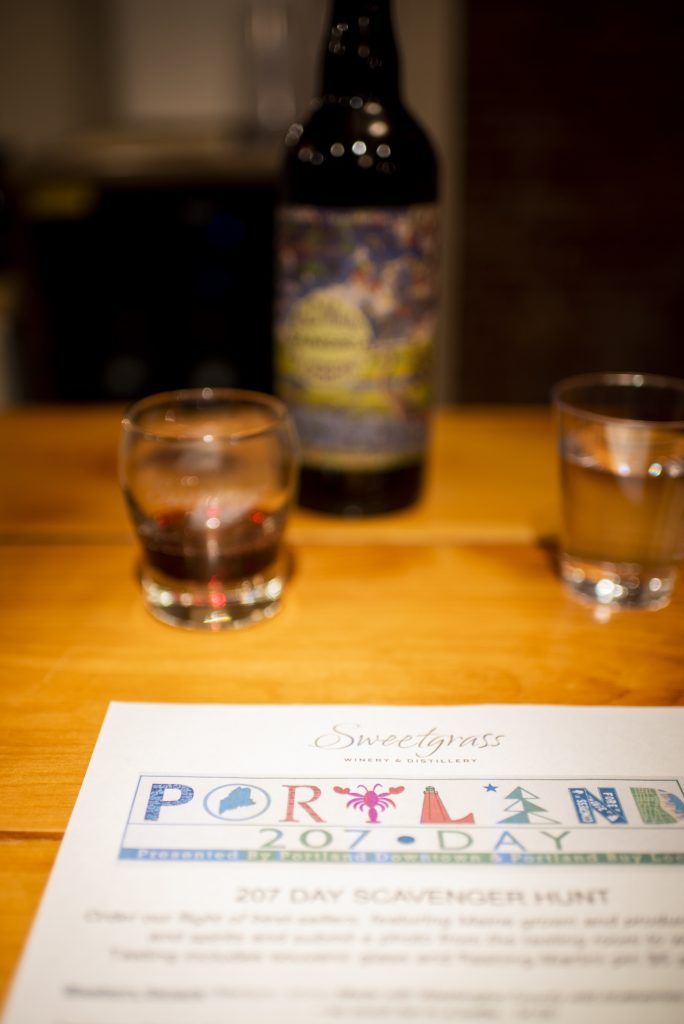 NIGHT
The night's not over yet! The couple took a stroll down the newly dark cobblestone streets to explore Pandora's Winter Lights. A fantastical light display lighting-up downtown Portland all winter long. It's a tradition Amy + Dan return to visit year after year. From there they walked down to the working waterfront to experience Portland's world-class foodie scene.
They dined at Scales right on the water in downtown Portland. A New England fine-dining experience brought to the next level with modern twists on classical favorites, Amy + Dan tested the restaurant's extensive raw bar and got their favorite seafood dinners. Nothing fresher than sitting beside Casco Bay where your meal was harvested earlier that day.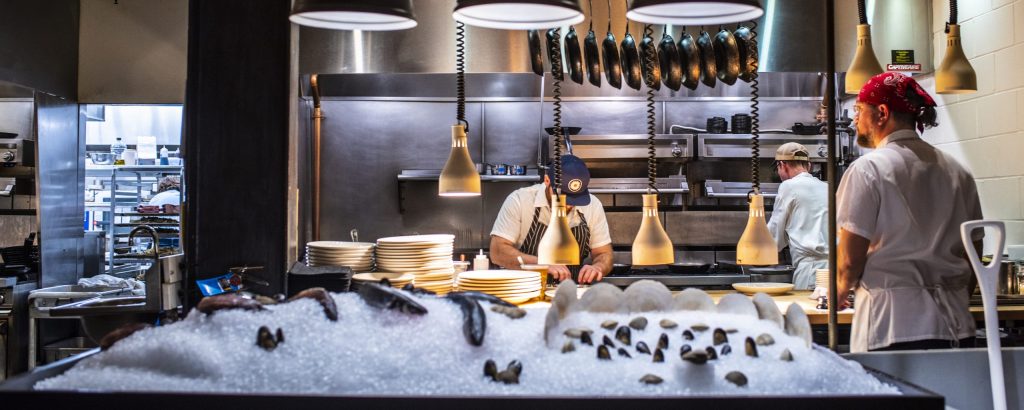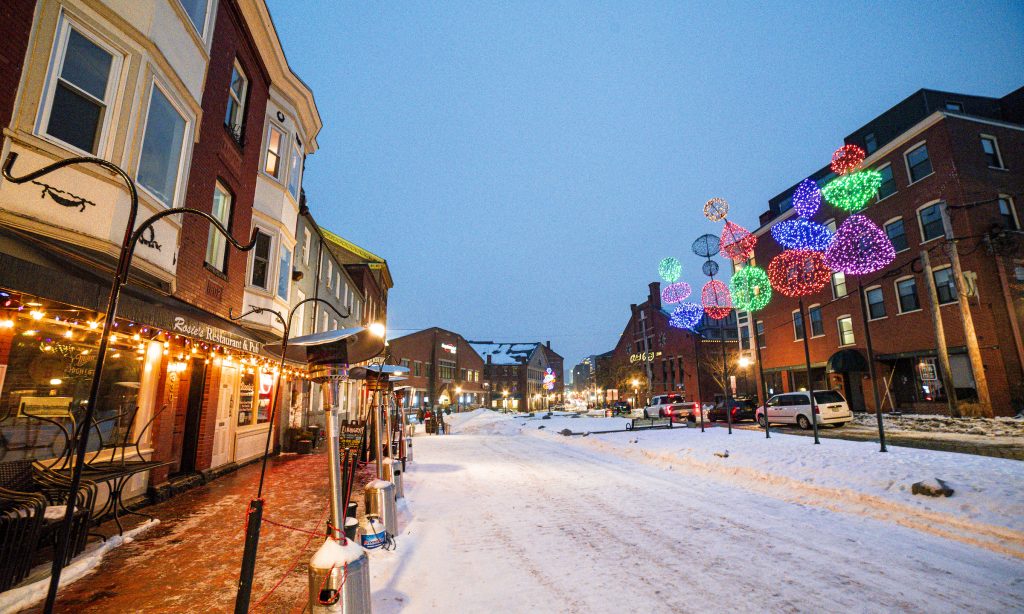 They finished the evening with a nightcap at Aloft's WXYZ bar, complete with crafty cocktails and seasonal concoctions. A perfect way to cap-off a busy day exploring Greater Portland, Maine.
---
DAY TWO | TUESDAY
MORNING
The next morning, Amy + Dan ran to The Holy Donut at their new location on Commercial St to get in on the newest sweet treat flavors. One of the best things about everyone's favorite potato donuts is how their Maine-made faves change with the seasons.
When they were ready to sink their teeth into something substantial, they strolled over to Becky's for breakfast. There they sat side-by-side with our local fishermen and women to hear tales of their lives out on Casco Bay. As the local's say—there's nothing finer than becky's diner.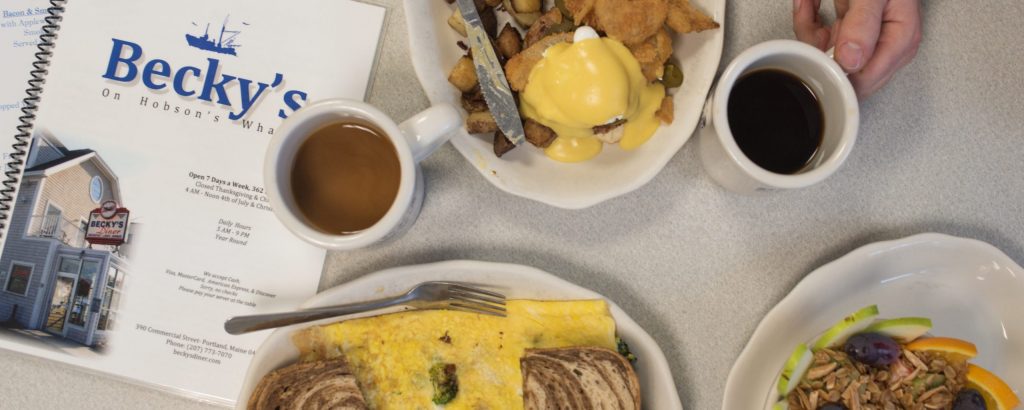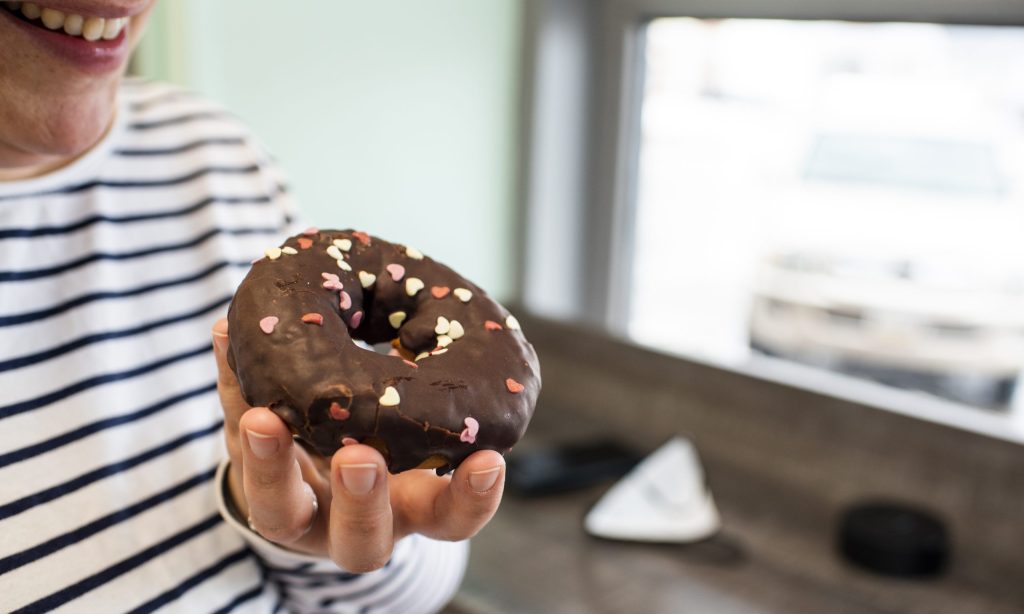 AFTERNOON
One thing Amy + Dan know from living in Southern Maine is that our region is prime for daytrips. Just like the Freeport trip the day before, the couple loaded-up their car and went for another of their favorite scenic drives. This time they headed to the island oasis of Mackworth Island, just ten minutes from downtown Portland. It's crazy how quickly you can go from being in the middle of the action to the middle of nature.
After their second snowshoeing excursion, they headed back to the mainland. The outdoor adventures were not over yet. They made a stopover at South Portland's Portland Breakwater Lighthouse, known by the locals as Bug Light because of it's small but mighty stature. Amy + Dan know they can't take a staycation in the city without visiting at least one lighthouse.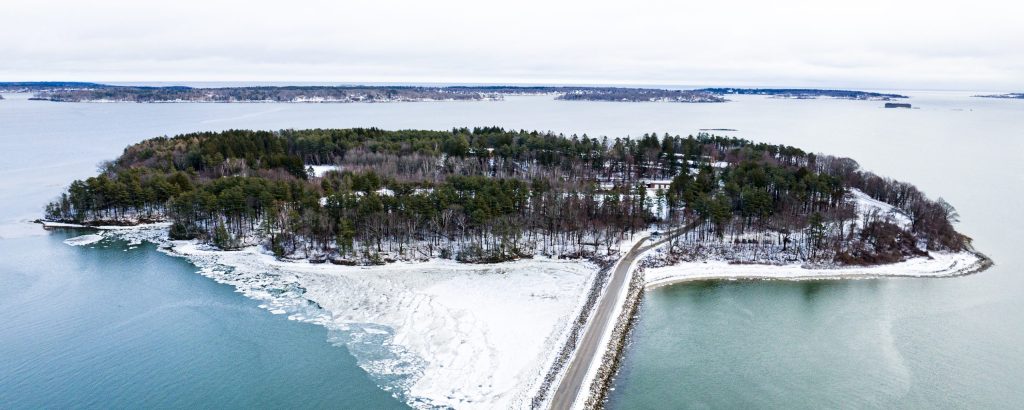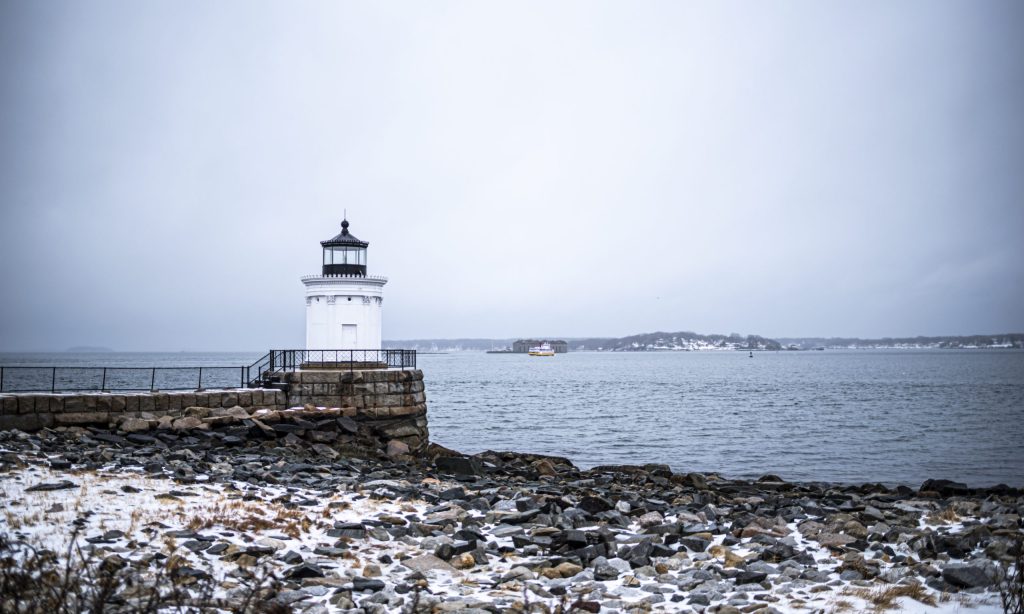 EVENING
Time to fill back-up. Amy + Dan headed back downtown for a casual lunch on the water. They watched the wharfs as their seagulls, boats, and lobster crates came and went. Until the wood-fired pizza ovens at Flatbread started calling their names. One thing you will find at Flatbread and across Greater Portland is a commitment to to quality. Whether that means organic ingredients, utilizing Portland's farmer's market, or just getting fish straight from the bay. If there's one thing our region makes clear—is how much we care about sustainability.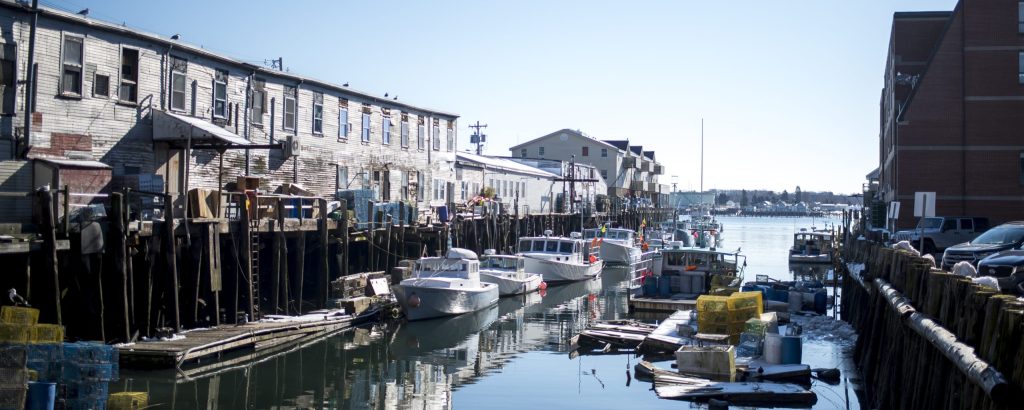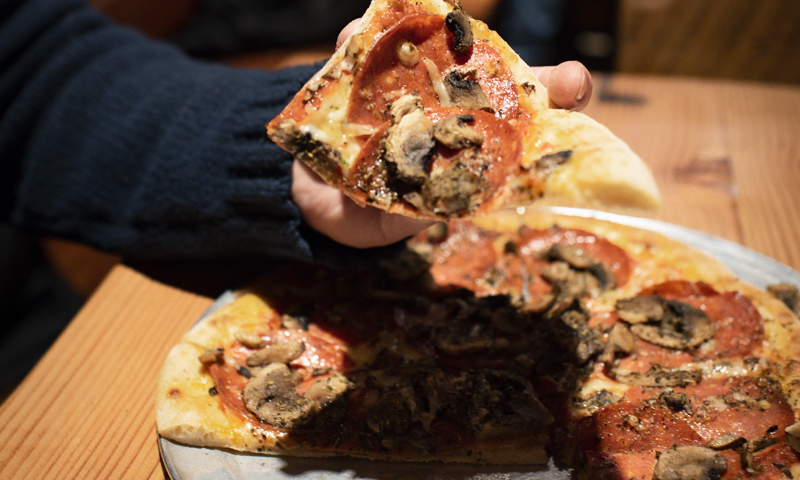 Portland's nightlife is back. Local music, trivia, and comedy nights are common to keep locals and visitors alike entertained during the winter months. Keep-up with the events on our Events Calendar.
---
DAY THREE | WEDNESDAY
Morning
On the final day, Amy + Dan kicked off the morning at a history tour with Maine Day Ventures (previously known as Maine Foodie Tours). They have recently expanded their offerings and the couple were over the moon to experience their interactive Walk Through Time tour. Not only do you get to learn from an industry expert about all the public sights and sculptures, but you get to take a peak behind the curtain to see sights and landmarks not accessible to the general public—like the interior of the US Customs House in downtown Portland.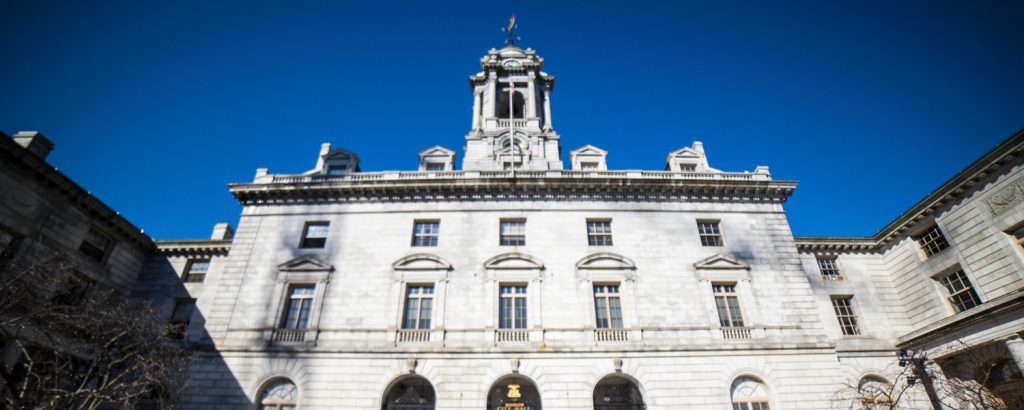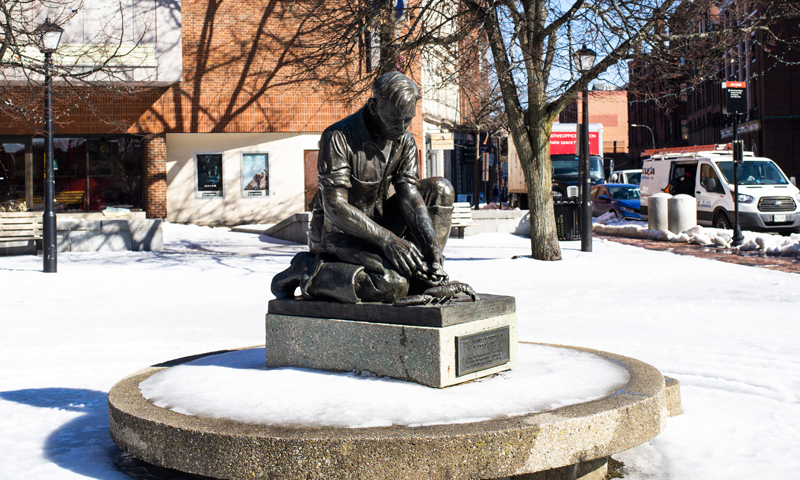 EVENING
Amy + Dan took a final walk along the Working Waterfront. They reminisced about their favorite parts of their Maine winter staycation. Images of snow-spotted skies and winter sports unfurled in their minds as they packed-up their car and took a final pit stop in South Portland for some additional shopping.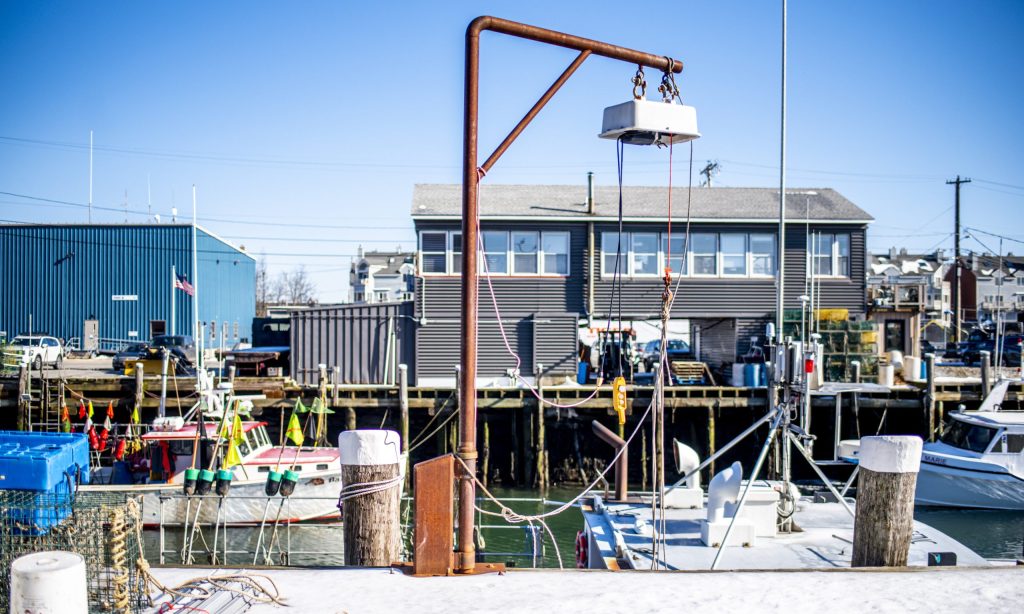 Amy + Dan packed a whole lot of fun and adventure into seven days across the state of Maine. The perfect winter getaway sure to keep the cabin fever away. Want more? We treated Amy + Dan to a Romantic Winter Getaway last year. Check out our Romantic Winter Weekend Getaway from more travel inspiration.
---
Meet Capshore
Amy + Dan are a Southern Maine photography duo. You'll find them in the great outdoors—exploring Maine—enjoying agritourism, supporting local businesses, and documenting their adventures to show viewers that you too can enjoy all that Maine has to offer. Learn more at capshorephotography.com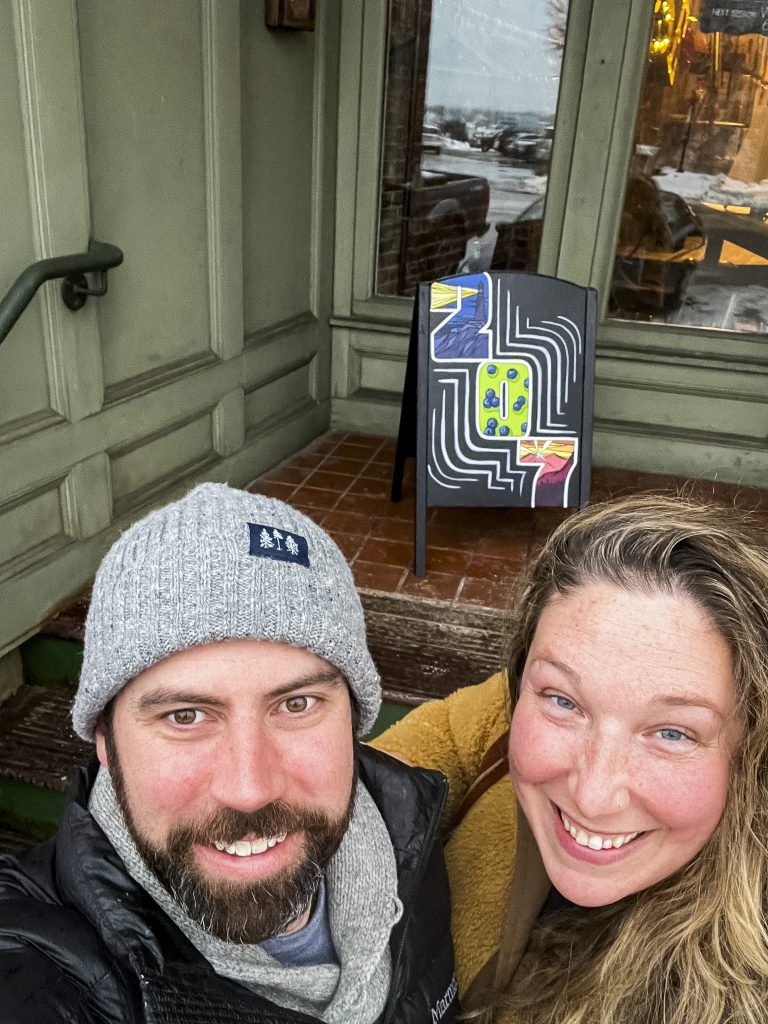 Check out Amy (@capshore) and Dan (@itsdannyo) on Instagram and be sure to visit their Maine Lakes + Mountains, Maine MidCost, and Greater Portland highlights for more about their trip across Maine. From nature trails and forest bathing to fine-dining and wine weeks.
The couple joined us back in June to explore a bit of everything Maine during the height of Summer. If you're interested in visiting during our warmer months with a lobster roll in one hand and a Maine beer in the other—
Check out our latest article below!