What's New for 2022 Meetings
Make Your Maine Meeting Memorable This Year
Keeping-up with industry standards and attendee expectations can be a daunting task—It's hard to know where to start. With new tech, live-streaming, hybrid events, there is so much to consider when planning an event. Let us help break it down by covering some of the meeting trends we're predicting for 2022.
Incorporate the Outdoors When Possible
If your business has to meet, why not make it a little bit fun? Incorporating the outdoors, especially if you're meeting in Maine, is a great way to clear out some cobwebs and get a new perspective. It may look like renting a property on the lake and hosting a lobster bake if you're meeting in the summer or finding somewhere in the fall that offers leaf-peeping.
Being in a beautiful place like Maine means that your meeting or event has the potential to be something that people look forward to. Make the most of it by incorporating the ocean, walking through the woods, or offering yoga to help your team feel more cohesive, especially if they usually work remotely.
Make Team Building a Priority
With ordinary becoming a thing of the past, it's essential to know where you stand with your team. Enter team-building opportunities that bring your team closer together. Some people in management may think that team-building is a waste of time, but it can make a big difference. Make a concerted effort to have different departments work together that may not regularly.
Think of team building as a way of investing in your company. Consider opportunities that are a little bit out of the box, like ziplining, taking a company outing, or happy hour at a local watering hole on a sunny Friday afternoon. However, the point is to make sure that whatever you do after team building continues to send the same message. Your office environment should back up and build on the efforts that your team-building started.
Offer Transformational Experiences
If you have a conference or meeting every year, you may be wondering how to get more attendees. Sometimes, the easiest way is to offer something they can't get anywhere else. Whether it's a speaker that's globally recognized, a guest chef from a Michelin-starred restaurant, or giving out gift bags that cause jaws to drop, these are the things that meeting attendees care about.
When you're holding a meeting or conference in Maine, the sky is the limit! Of course, one of the most obvious strengths and reasons why people flock to this state is its beauty. There's nothing wrong with leaning into that a little bit by booking your event at a venue that's right on the ocean. Or, perhaps you want to offer guided hikes around some of the fantastic trails in southern Maine. There are more than enough beautiful places for your attendees to explore while attending a conference or meeting here.
Hybrid Events are Now Necessary and Expected
Despite your best efforts, you may find that your event or meeting gets a better reception if you market it as a hybrid meeting. There's nothing wrong with choosing to make your event a hybrid one. A hybrid model may be the only option many attendees feel comfortable with. Offering hybrid options will only continue to increase in importance in the coming months and years.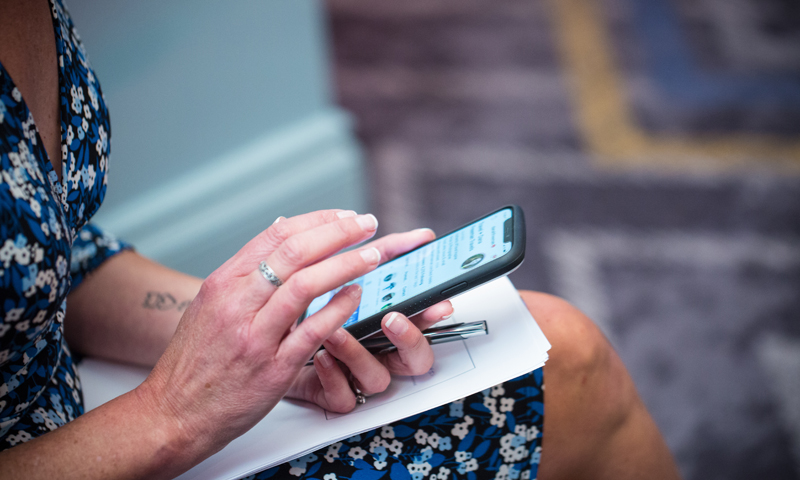 Those that don't accept that hybrid is here to stay stand to lose a lot, including their credibility. If your industry is reluctant to pull the trigger on hybrid events, your best bet is to be a trailblazer instead of someone that joins at the last minute.
With hybrid events, your clientele will have the opportunity to tune into the things they find most essential. You'll also get a better idea of what's popular right from your customers.
Recordings are No Longer Optional
For a hybrid event model to succeed, there must be an on-demand component. Taking recordings of sessions at your events is no longer optional. Even more important is offering live streams of sessions in real-time. If you're going to provide this, live streams need to run without glitches or buffering.
Providing access to a live stream that isn't actually "live" can make your company look incompetent or behind the times. You can also use live streams as a way to directly email recordings to attendees of the session if they want to watch it later. Regardless of the industry you're part of, recordings are now something everyone expects. It's also an incredible marketing resource because you can use it to reengage cold leads and utilize it as a piece of gated content to start the lead process with someone new.
There's nothing more powerful than being able to give people the content they want instantly.
Make Sure You Increase Health and Safety Protocols
A meeting or event can only be as successful as its attendees. If someone has paid money to attend your meeting, you owe it to them to ensure it feels safe. Before any attendees ever walk through the door, you need to increase health and safety protocols. Ensure you know all local health and safety protocols for where you're holding the event.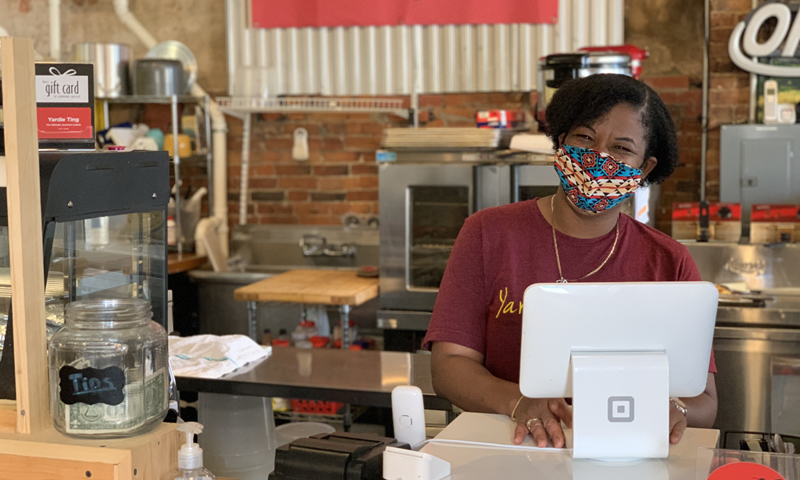 You should also make sure you have plenty of extra masks, hand sanitizer, and other provisions on hand. As the event organizer, it's your responsibility to the attendees to feel safe at all times.
If you're starting to plan an event or meeting, there's no better place to hold one than in Maine. Contact Visit Portland to learn more now!
---