Romantic Photo Spots For Your Maine Wedding
8 Epic Wedding Photo Locations in Greater Portland, Maine
Make Maine Your Wedding Backdrop
If you're getting married in Maine, one of the most important aspects is where you'll take your pictures. There's no shortage of beautiful, stunning places to snap, but these are the ones that come up as some of the most romantic, time and time again. Keep reading to find out about the best photo spots to consider for your romantic Maine wedding!
Fort Williams Park, Cape Elizabeth
There's nothing more quintessentially Maine than getting married in front of the world's most recognizable lighthouse, Portland Head Light. If you want pictures that will continue to stun and draw praise for decades to come, taking your wedding pictures in front of the Portland Head Light is an incredible choice.
The rocky cliffs, the crashing waves, and doing it all on a warm spring or summer day is just evocative of everything people love so much about living in Maine. Capturing this will make your pictures something you'll want to look back on forever.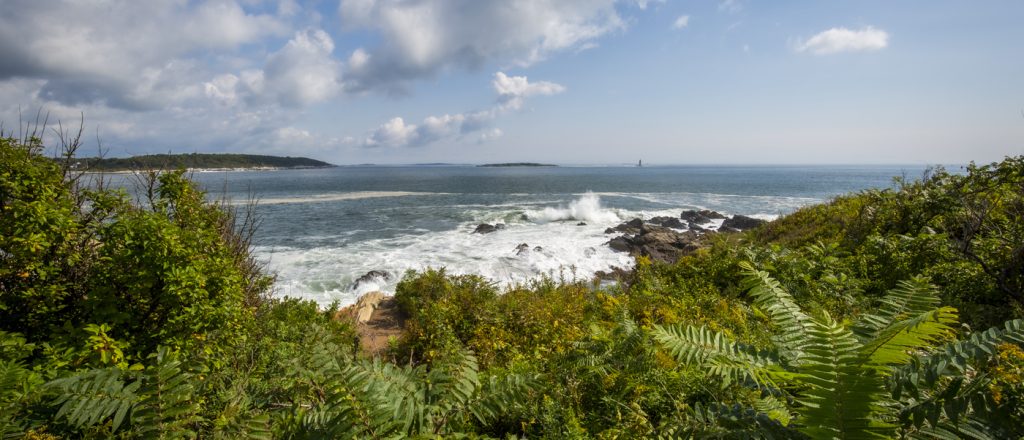 Mackworth Island, Falmouth
If you and your partner love nature, a perfect place to take your wedding photos is at Mackworth Island in Falmouth. This island may only be a few minutes away from Portland, but you'd never know it once you arrive.
Mackworth Island has all that nature can offer, like sandy beaches, fairy houses, canopies of trees, and plenty of coastal views. Take advantage of the lovely natural light to make your photo session one of a kind, whether you're getting engaged or it's your big day.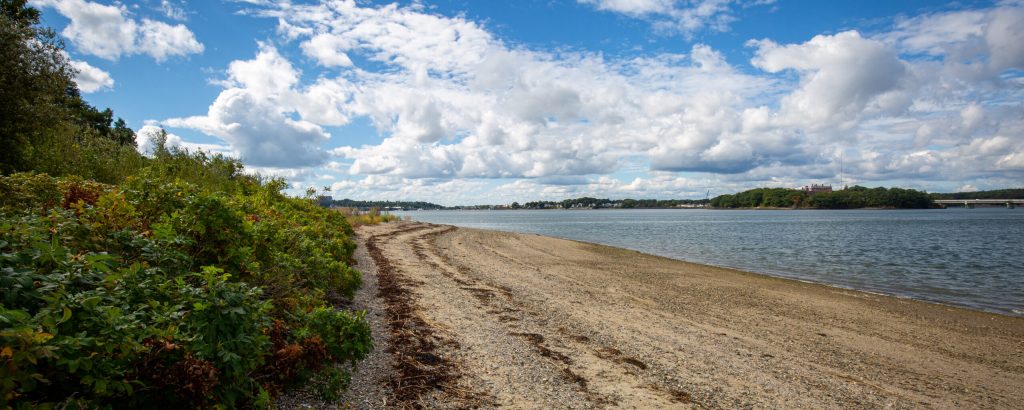 Saccarappa Falls, Westbrook
Do you love the idea of getting married with the sound of waterfalls crashing around you? You don't have to go on a hike or worry about where you'll find a waterfall because Saccarappa Falls is conveniently located in Westbrook!
For the best photos that will blow everyone in your wedding party away, make sure to take your photos around sunset. The falls will be full of color reflecting from the sun. Don't forget about the bridge that connects the falls to the River Walk, which is another fantastic item to incorporate into your wedding photos!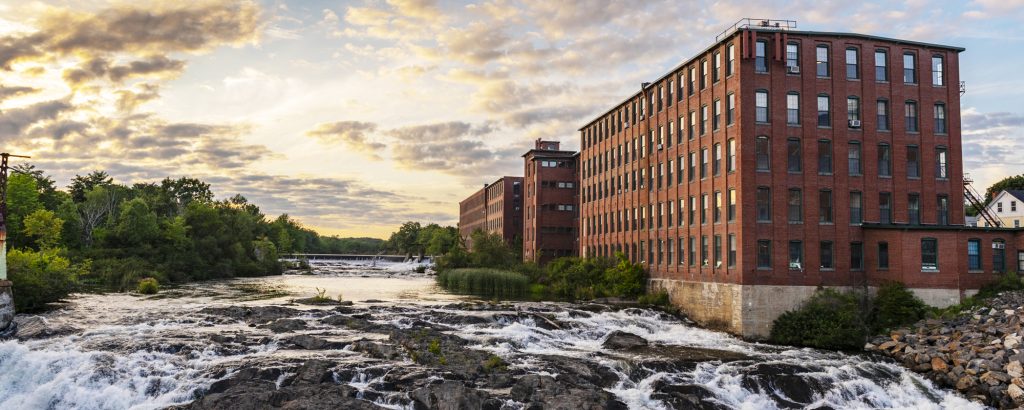 Lands End, Bailey Island
When you're getting married in Maine, there's just something about the coast. Bailey Island has a lot to offer, especially if you're going to Lands End.
This beautiful place has all you could want: rugged cliffs, granite rocks that look out onto the sea, walking paths with breathtaking views, and sailboats going right past you. It's a working waterfront, so you can see lobstermen pulling fresh traps right out of the water as you capture the true essence of Maine.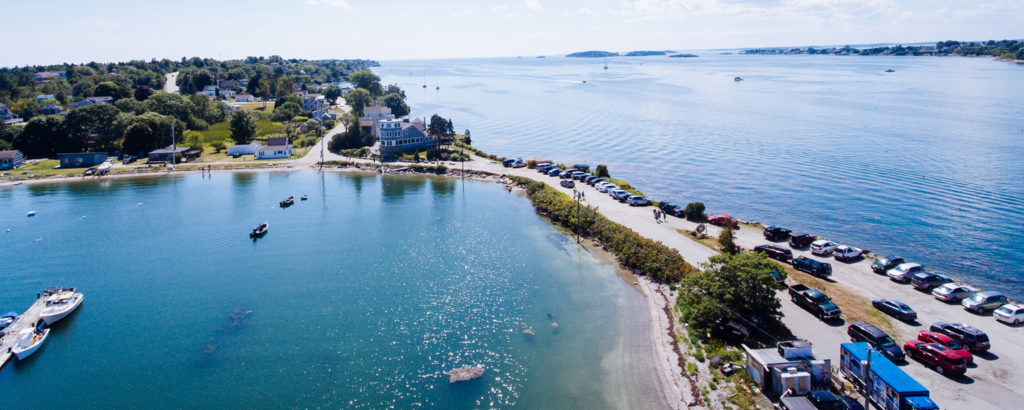 Maine Narrow Gauge Railroad, Portland
Sometimes, you'll get the romantic look you want by doing something a little bit different with your wedding photos. If you love the idea of standing out from the crowd, why not take yours on the Maine Narrow Gauge Railroad?
The backdrop is old-school glamour and gives you a chance to get in touch with your inner wants and fantasies. If you've ever dreamed of riding a train on your big day, the Maine Narrow Gauge Railroad can take your Maine wedding to the next level.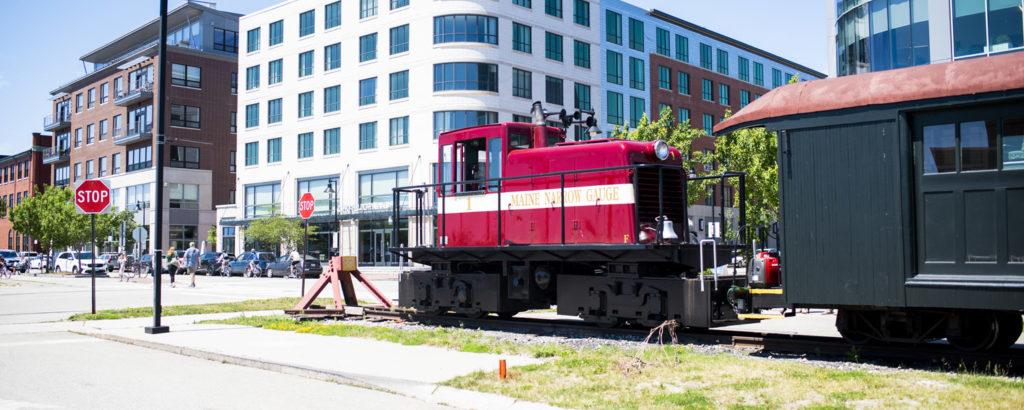 Wolfe's Neck Woods State Park, Freeport
There's a lot to love about Wolfe's Neck Woods State Park in Freeport for those who love every part of nature. If you want a rustic Maine wedding, Wolfe's Neck Woods State Park is the perfect place to have it.
You can have your wedding in a field while overlooking the ocean. There are views on views here, and even beautiful wildflowers surrounding your guests. It's truly the best of Maine as created by nature. Your wedding photos will be lush and gorgeous as the sun shines down on you and the ocean twinkles behind you.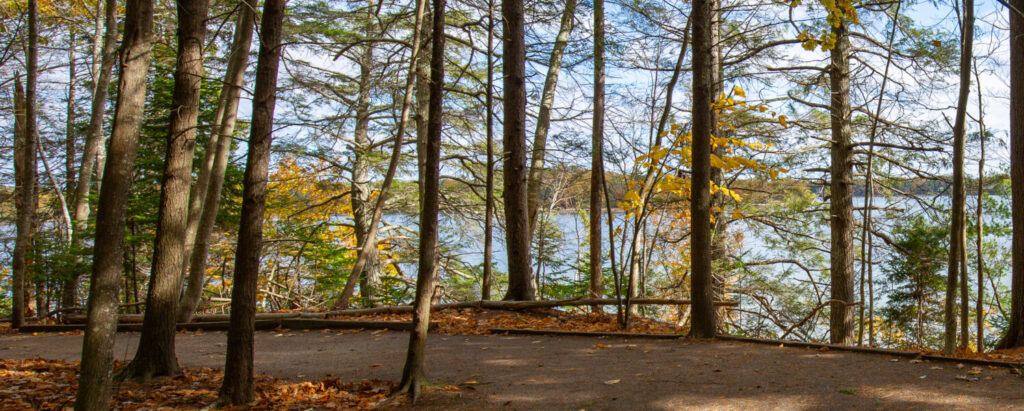 Chebeague Island
Part of what appeals to people from near and far about Maine is its beautiful wildness. You can find that and capture a taste of it for yourself when you take your wedding photos on Chebeague Island.
This tiny island is surrounded by boats, plenty of coastlines, and endless views. If you want to add a little bit of drama and timelessness to your Maine wedding photos, Chebeague Island is a natural wilderness worth exploring. It's also perfect if you're looking to get married on a small beach and want a private ceremony with only your nearest and dearest to hear you say I do.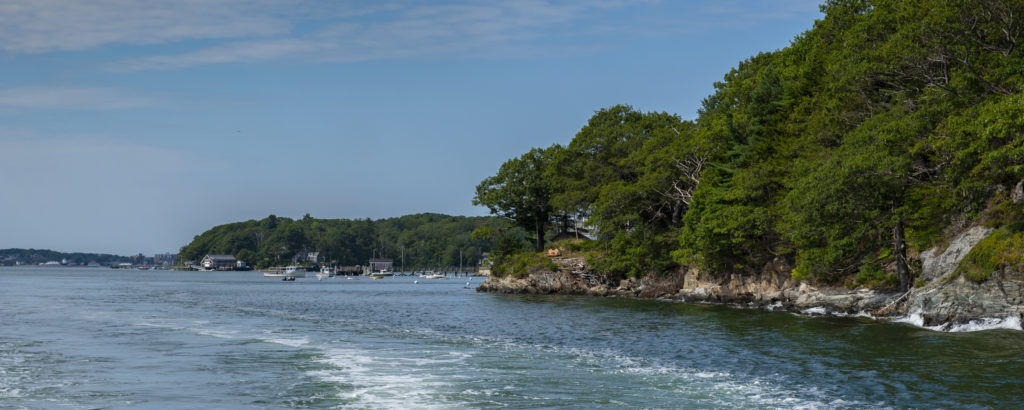 Falmouth Town Landing, Falmouth
What's not appealing about being right on the coast? For being close enough to the coast that you can touch it during your engagement or wedding photos, look no further than Falmouth Town Landing.
The quaint downtown of Falmouth is conveniently located right on the coast, providing endless waterfront views. These look even more gorgeous when you're shooting during golden light and are sure to make you and your partner seem as though you're glowing with love from within. It's truly a beautiful place to choose in Maine!
Are you looking for more ideas about getting married in Maine? Contact Visit Portland today to learn more!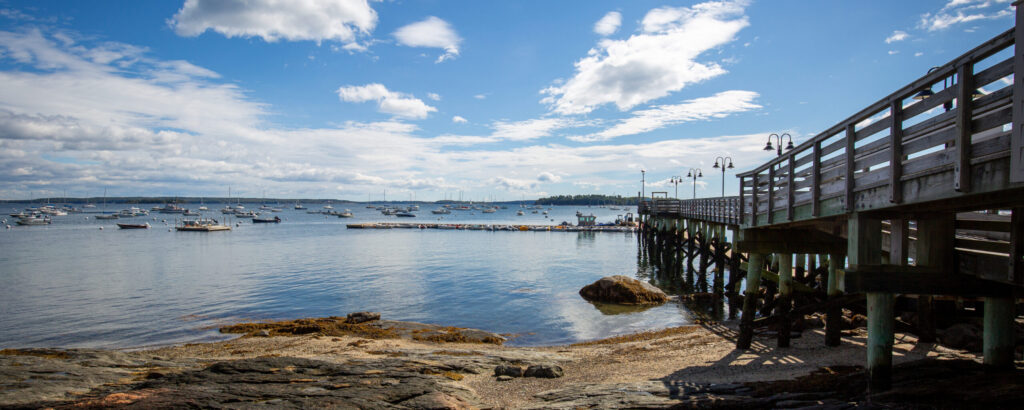 ---