The Comprehensive Maine Meeting Transportation Guide
Traveling to Maine for a meeting, conference, or event? If you've never been here before, you may be wondering what transportation is like in the Pine Tree State. Keep reading for the comprehensive Maine meeting transportation guide!
Getting Here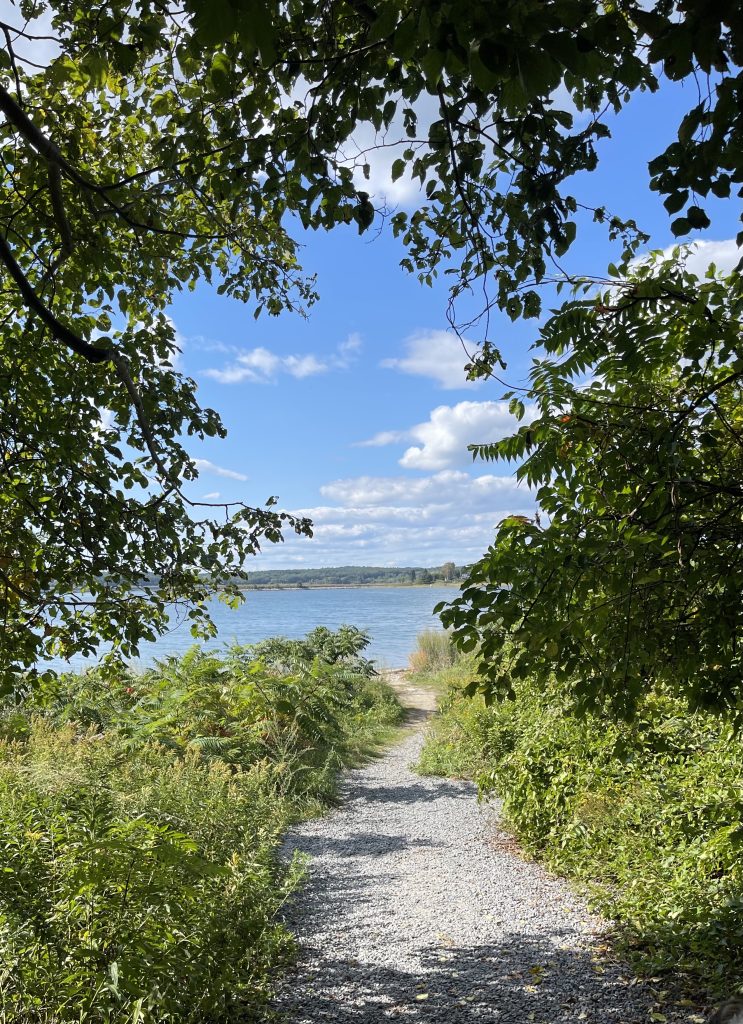 Before you go somewhere new, it's essential to get a lay of the land. In Maine, there are plenty of options for getting here! Are you traveling by plane? Here are some of the easiest and closest airports to fly into and information about buses and trains you can take.
Portland International Jetport
If you're flying into Maine to go to Portland or somewhere in southern Maine, Portland International Jetport is the closest airport. The Jetport is conveniently located in Portland and is a short drive to the hub of Portland. Portland International Jetport is the largest airport in Maine, with 11 gates and three levels. Its ideal location makes it a cinch to get to where you need to with ease, like the nearby towns of Westbrook, South Portland, and many others.
Boston Logan International Airport
Another popular option for getting to Maine is flying into Boston Logan International Airport. Once you've arrived at Logan, many people choose to rent a car to drive to Maine, take a bus, or take the train. Driving to Maine from Logan takes a little less than two hours. Your drive time may increase due to traffic.
Taking the Bus to Portland
If you take a bus, Concord Coach Lines makes the trip to Maine from the airport. From Boston to the Portland Transportation Center (a short drive from the Portland International Jetport), taking a Concord Coach Lines bus is around an hour and 40 minutes. On average, a one-way ticket to Portland will cost $30. Passengers can bring their baggage (with the first and second bag free) and one carry-on bag. To get on the bus, you must have a valid photo ID.
Once you arrive in Portland, there are plentiful options for accommodations nearby, including hotels, inns, and much more.
Taking the Train to Portland
Are you looking for a low-stress way to get to Portland? Why not take the Amtrak Downeaster? The Downeaster operates from Boston's North Station with five daily trips. The Downeaster takes about two and a half hours from Boston to Portland. If traveling round trip, Boston to Portland on the Downeaster is around $58. If you choose to upgrade your seats, the cost increases.
If you need to get to other parts of Maine, the Downeaster is convenient because it stops in Wells, Saco, and Old Orchard Beach before it arrives in Portland. The train continues to Freeport and Brunswick after Portland, making it a relaxing way to go up the coast if needed.
Manchester-Boston Regional Airport
Another convenient way to get to Maine by plane is to fly into Manchester-Boston Regional Airport. Located in Manchester, NH, the airport is less than fifty miles from Boston and less than two hours from Portland.
Getting Around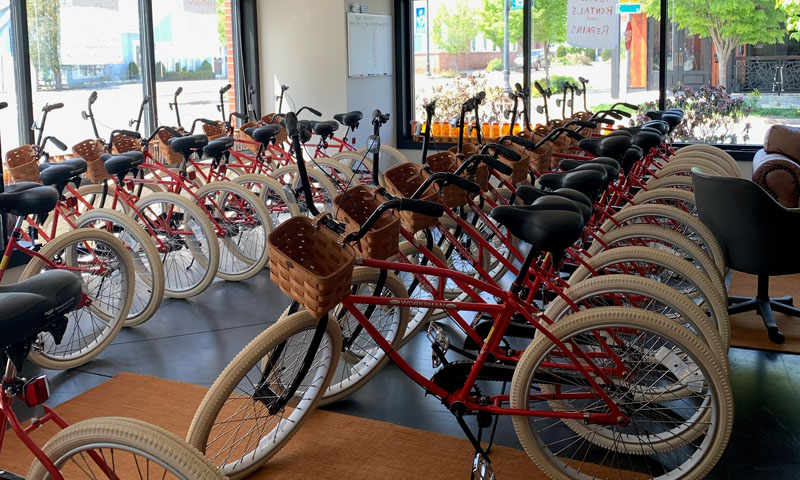 Once you get to Maine, you'll need to know how to get around. If you stay in Portland, you'll find that it's an incredibly walking-friendly city. Whether you stay in the West End, the East End, or in the heart of the Old Port, you'll have no problem exploring all that this coastal city offers. Each neighborhood of Portland has a distinct personality, making it that much more exciting to walk around.
If you're bringing a car, don't let the stress of parking in an unfamiliar city get in the way of your fun. Transportation services like SP+ offer plenty of parking opportunities. Their two convenient locations are located near the heart of Downtown Portland: Gateway Garage on 181 High Street & Westin Portland Valet on 157 High Street.
Using the Greater Portland Metro Bus System
Meeting attendees will find rideshare options like Uber and Lyft available if you're going somewhere that's not within walking distance. Another helpful way to get around Portland is to use the bus system run by Greater Portland Metro.
Using Metro, you can get around different parts of Portland and go to Falmouth, Westbrook, and South Portland. If you want to go to Gorham, hop on the Husky Line, which services Portland, Westbrook, and Gorham between the University of Southern Maine campuses in Portland and Gorham.
The Metro BREEZ offers express service between Portland, Yarmouth, Freeport, and Brunswick on Monday-Saturday. More transportation options.
Parking in Portland
Portland may be what some consider a small city, but it's also a busy one! As a result, if you're staying in Portland with a car when you're attending a meeting, you need to know all about parking here. You'll find an abundance of parking lots and parking garages in Portland. Many of these require you to pay by the hour.
If you know that you need to park in Portland, consider the area you'll be in when choosing a parking lot or a parking garage. Here are some of the more popular parking garages in Portland:
Fore Street Garage
Located at 427 Fore Street, this garage charges $6 per hour, with a maximum of $45 for the day. It's open daily from 6 am to 9 pm with 423 spots available and is conveniently near many Old Port attractions.
Temple Street Garage
You'll find Temple Street Garage at 11 Temple Street. The garage charges $5 per hour and offers 620 spots. The maximum for the day is $40, and it's open Monday-Saturday from 7 am-12 am and on Sunday from 12 pm-12 am.
Custom House Square Garage
Centrally located on 25 Pearl Street, Custom House Square Garage holds 761 spots, making it one of the larger parking garages available in Portland. The garage charges $5 per hour with a maximum of $40 for the day. It's open Monday-Thursday from 7 am-11 pm, Friday-Saturday from 7 am-12 am, and Sunday from 9 am-6 pm. This garage is only a short walk from many popular venues and restaurants in the Old Port.
These are only some of the many parking garages throughout Portland. If you don't want to deal with a garage, there is also on-street parking in Portland.
On-Street Parking in Portland
Be aware that on-street parking spots can be limited, and it's a must to follow all signs to avoid getting a ticket or being towed. Depending on where you park, you may find meters, pay stations to display your receipt on your dashboard, and mobile pay options.
You'll discover Passport Parking signs near meters in some parts of the city. To use Passport Parking, you'll need to download the Passport Parking app. The app is quite handy, as it will send you notifications when you start running out of time to allow you to extend your time remotely.
Are you looking for free on-street parking? All on-street parking is free from 6 pm until 9 am on Monday-Saturday. On Sundays, on-street parking is free all day, making it highly convenient if you're out and about in the city.
No matter how you choose to get around Portland, you'll find that this great city has so much to offer you! Need more ideas about what to do during a meeting in Maine? Contact Visit Portland to learn more!