Recharge your Creative Energy in the Greater Portland Arts Scene
Portland, Maine is an all-season art, food, and cultural destination that offers unique surprises around every salty corner. This is a destination for everyone – and it especially delights those seeking to recharge their creative energy.
Portland's DNA
"Look at that. That's like the God Light." Artist, representative of Maine College of Art and Design (MECA&D), and Director of Artists at Work Jessica Tomlinson points to the window as she attempts to explain why artists flock and flourish here. And maybe that's it. The way the rays gild the afternoon breeze with gold, cascade across the bobbing boats, and illuminate the rocky cliffs and tree-dusted mountains – there's no doubt it inspires replication in art.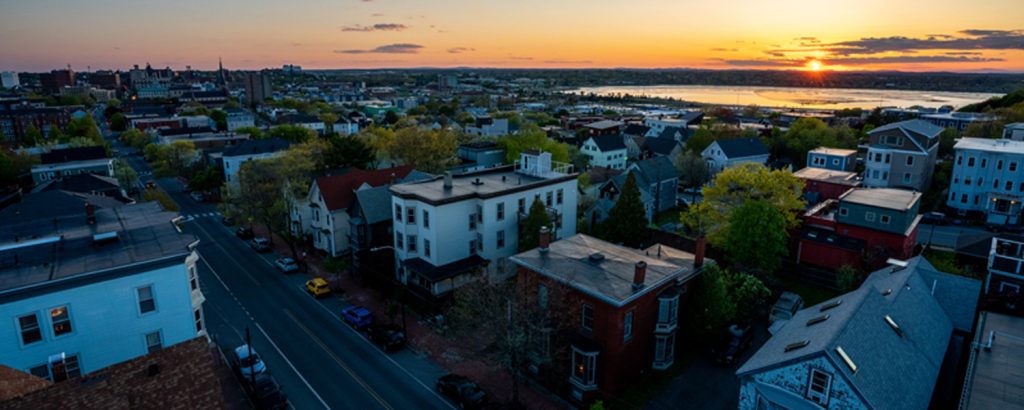 And maybe the light upon this extraordinary landscape is the DNA of this city, and everything that follows – the art college, the artists' community, the international draw, and the amalgamation of cultures – are just natural expressions of that deeply embedded, ancient quality. This port city, with its God-light and vast ocean views, expands the mind and opens the hearts of those lucky enough to experience it – igniting inner creativity and unbridled expression.
Diversity Feeds Creativity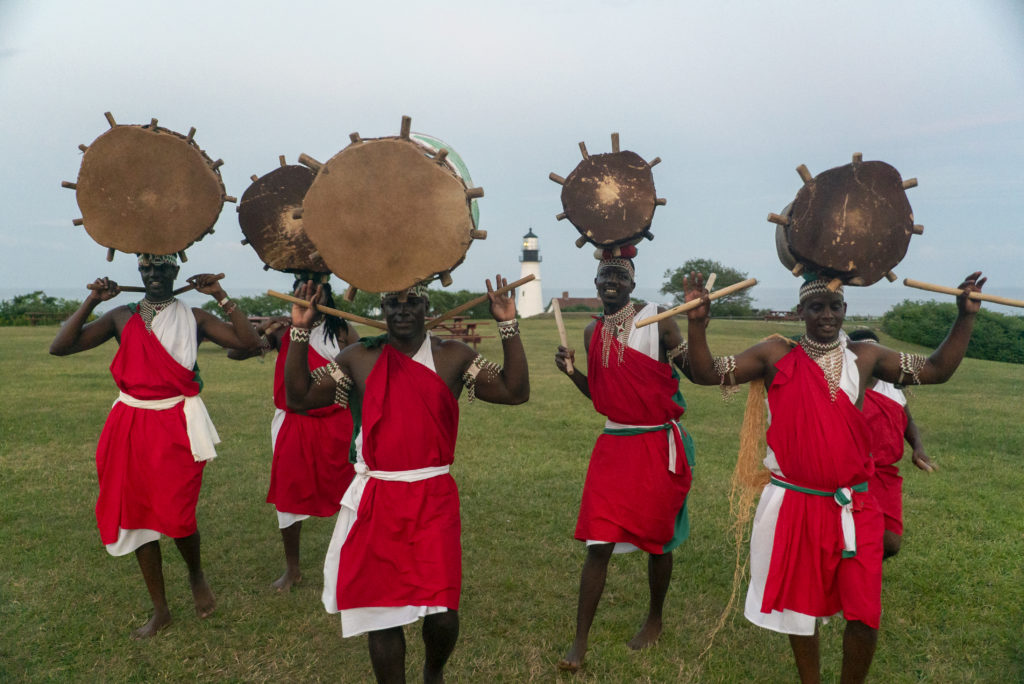 Portland, Maine has long welcomed an international community, with New Americans coming from the Philippines, South Korea, Cambodia, Africa, Vietnam, India, China, and beyond. Because art is all about individual expression, this influx of cultural diversity feeds the creative scene, fuels originality, and builds a strong artist community that makes Portland a stand-out destination–all year round.
The Building of an Artist Community
"The more artists connect with each other, the better they become," claims Daniel Minter, Co-Founder of Indigo Arts Alliance. And in Portland, Maine, the artist connection is strong. Not only does it make the individual artist better, but the art community and the city itself. As Greater Portland's identity as a destination for arts and culture grows, it calls to people from all over to explore hidden art-centric gems across the region and ignite their own inner creator.
And this experience isn't pocketed; it doesn't sit on one street, or a few painted exterior walls, or even a district or borough of Portland. It weaves throughout the city itself, into Greater Portland, and is drawing national attention.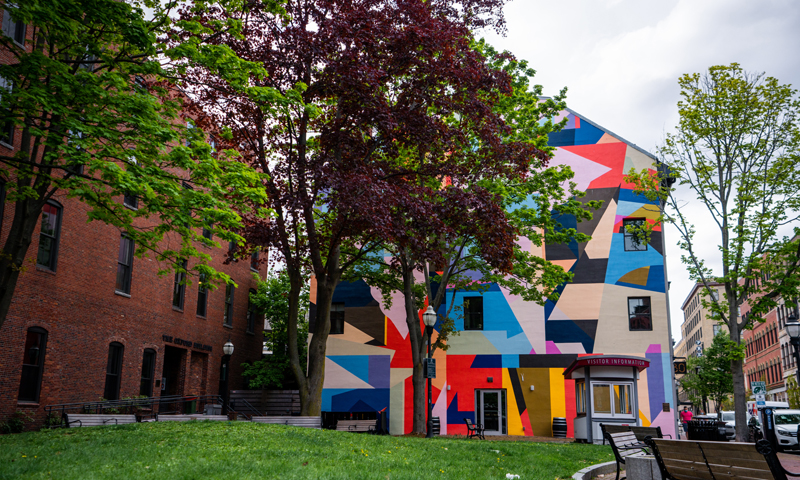 Just this year, Ebenezer Akakpo, an artist and jewelry designer, designed a bus stop in Portland, Maine that won Best Bus Stop of the USA. Ebenezer now calls Portland home, but his Ghana roots bring a global perspective to his art. The unique bus stop installation intertwines traditional cultural symbols of hope and friendship and has helped put Portland on the map as an arts city.
Exploring Creativity: Something for Everyone
So when you visit – any time of year – be sure to immerse yourself in artistry. Check out Creative Portland, a thorough resource for resident artists, visitors, and local events, and you'll be rocked by the offerings, finding creativity around every corner… and don't be surprised if you find you're creatively inspired yourself. Perhaps you'll notice the murals across Portland, birthed from the Portland Mural Initiative. This artist-led movement brings art to public spaces and hosts neighborhood meals and artist talks with the intention of connecting artists to the local community.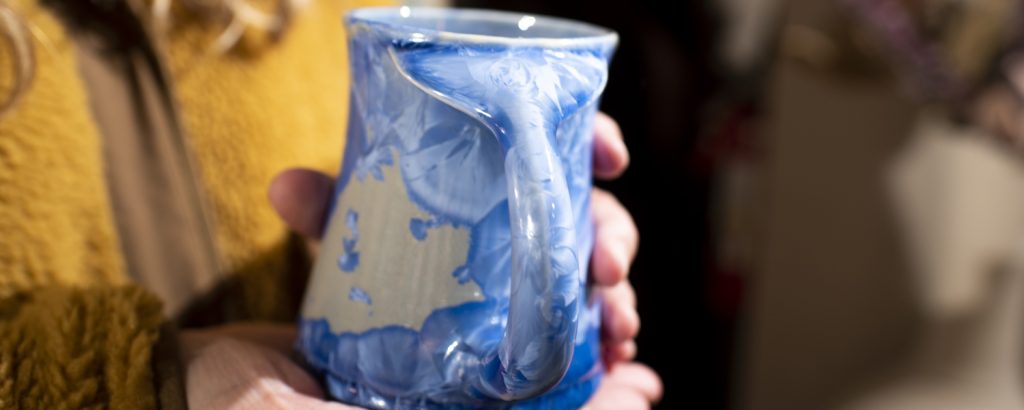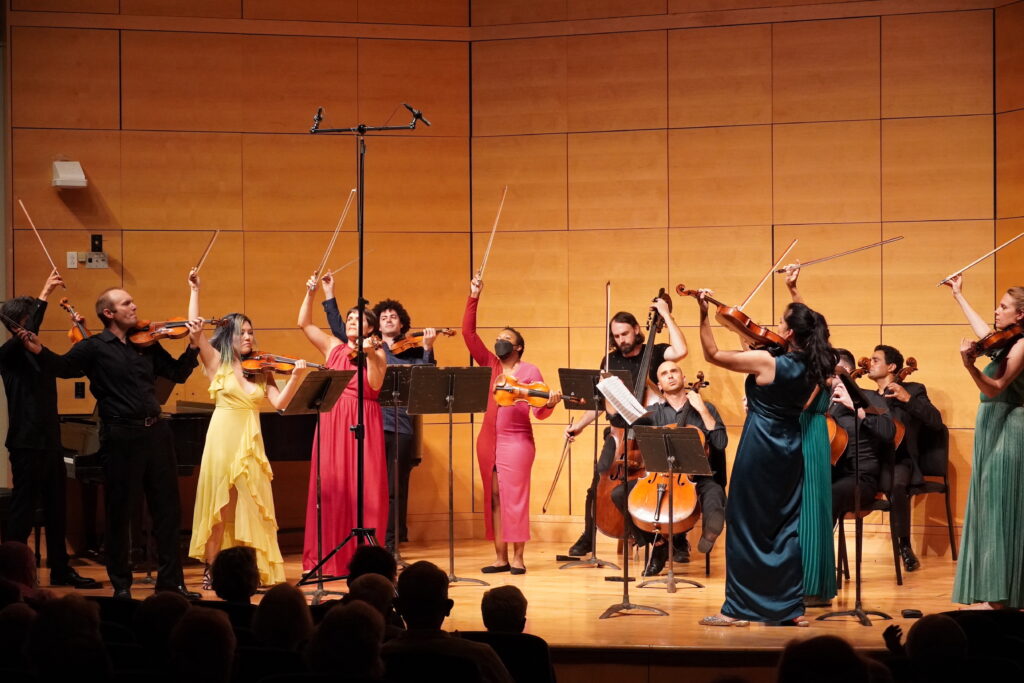 Photo Credits (Top to Bottom, Left to Right): Edgecomb Potters via Capshore Photography (1), Portland Chamber Music Festival (2-3)
Browse hand-crafted and Maine-inspired pottery at Edgecomb Potters. Visit the Alan Claude Gallery to pick up some colorful, dramatic graphic prints. If you're a music lover, be sure to visit Portland Chamber Music Festival for year-round musical events. There's no shortage of performance art here, either. Ogunquit Playhouse, just 40 minutes from Portland, has been producing theater since 1933! And if opera or ballet interests you, you're in the right place.
And pay special attention when you dine out… this art-infused foodie city will not disappoint, with impeccable plating and presentation, served in regionally-inspired interior spaces. Once you've taken in enough inspiration and are bursting with your own imaginative ideas, visit Portland Museum of Art to get creative with their interactive workshops or schedule a paint night at Muse Paintbar.
Decide for Yourself
This flourishing seaside artist community is molding Portland's identity, as it branches out from a seaside summer destination, into a year-round art-infused cultural experience. When we reflect on why this small city is so advanced in the arts, we call out the light. We point to the rugged landscape hugged by glinting water, mention the collegiate influence, and point out the cultural diversity within Greater Portland. Maybe it's all of these things. But when you come to visit Portland, infuse your trip with a touch of magical artistry, rekindle your own creative energy, and decide for yourself.