Art Lover's Guide to Portland, Maine
AN ART LOVER'S GUIDE
10 THINGS YOU DIDN'T KNOW ABOUT THE GREATER PORTLAND MAINE ART & CULTURE SCENE
Greater Portland has officially experienced its cultural awakening. Our vibrant, year-round art + culture scene is now a hub for every kind of cultural experience you can imagine. So, let's pull back the curtain and step into a local's perspective on everything you may not know about our region's thriving art and entertainment calendar from hidden gems to highly-anticipated traditions.
LOCAL ARTISTS ENHANCE QUALITY OF LIFE
Artists make a place better. The creative community in Greater Portland, Maine enhances the quality of life with their talented brushstrokes and musical notes. Adding unique flair to the region with colorful murals, art instillations, and handcrafted goods. And when life is good, visiting is even better. Find the full series and in-depth features on each video on the web.
FIRST FRIDAY ART WALK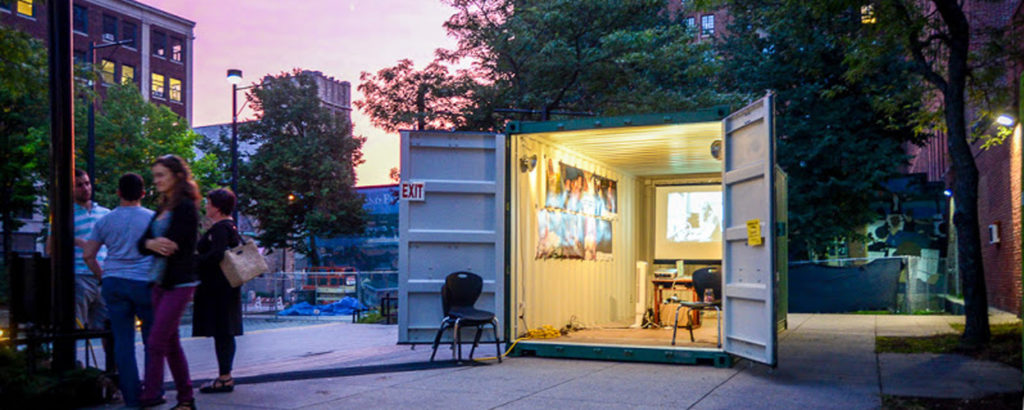 The first Friday of every month (rain or snow or shine) Portland's galleries, museums, and art venues open their doors free of change for First Friday Art Walk. Also put on by Creative Portland, this event encourages local performers, musicians, and artists to fill the streets with their art by playing original songs and displaying their paintings and sculptures. Let this walk down Congress Street (and beyond) carry you through the twinkling lights and cobblestone streets as you feast your eyes on all our local talent has to offer.
SOMETHING FOR EVERY ART PALLETTE
Our entertainment calendar is expansive and diverse. Offerings range from classic to contemporary, so you're sure to find something you love. If the classics are your style, you'll find our line-up of everything from museums and historic sights to headlining concerts and selfie-worthy sculpture gardens—we've got your back! We really do have something for everyone here in Greater Portland. Even entertaining kiddos is a breeze when there are so many family-friendly things to do like the Children's Museum and Theatre where kids can explore Maine-themed interactive exhibits like a lobster boat or discovery forest.
VENUES IN CLOSE PROXIMITY
We haven't gotten to the best part yet. One of the highlights of our art scene, especially in downtown Portland, is how close in proximity the venues are to each other. Catch a burlesque show two doors down from a jazz club. Around the corner you'll find a historic venue like Merrill Auditorium or the State Theatre. Even better is sprinkled between these art institutions are our world-class breweries and neighborhood bars + pubs to duck into for a drink. Or, stay a while and grab dinner–find out what the buzz is about our foodie scene. Point is there is so much going on in this big, little city and you don't have to go far to find it.
EXPERIENCE OUR ART SCENE ANY TIME OF YEAR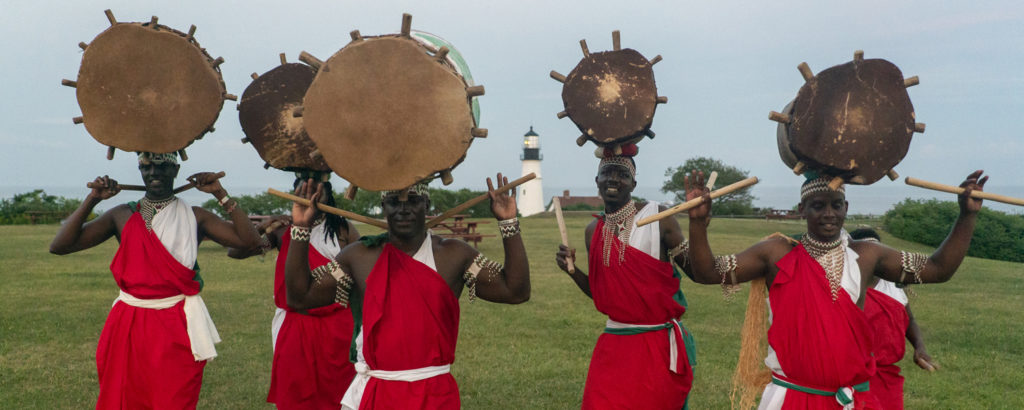 We keep the music on all year long. Over the warmer months, you can catch outdoor concerts across Greater Portland. L.L.Bean in Freeport brings in acts from all over the world for a free, concert series called "Summer in the Park". You can also get a little closer to our salty, sea air with waterfront concerts at one of Portland's hotspots, Thompson's Point.
ART SCENE COMES ALIVE OVER THE HOLIDAYS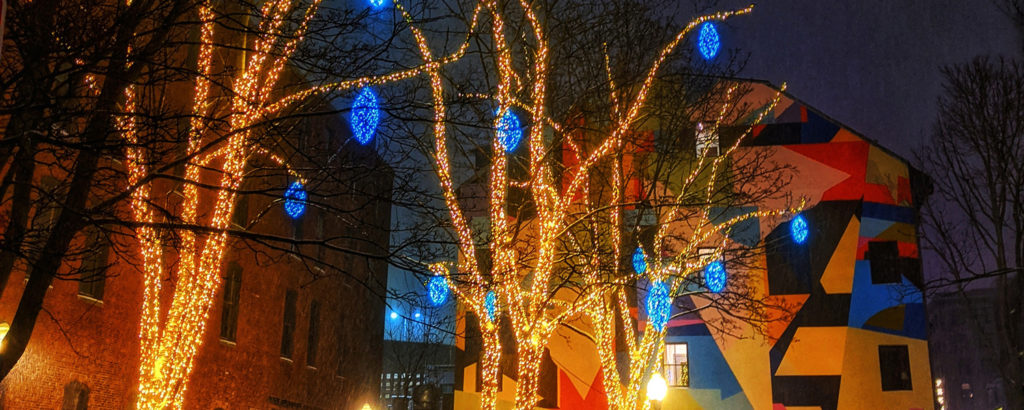 Our vibrant art scene stretches through all seasons, but it isn't until fall that our arts + entertainment calendar really kicks-off. Around the holiday season all our art organizations are in full swing working on their holiday-themed programming. Experience annual events like the Portland Symphony's "Magic of Christmas" or watch one of our local Ballet's version of the Nutcracker. If you're looking for some fun for the whole family, let your kiddos imagination run wild while they are told classic Christmas stories on the "The Holiday Express" by Maine Narrow Gauge Railroad Co. & Museum. Or bask in the twinkling lights, grab a hot chocolate or locally-made egg nog, and walk down the Old Port to gaze at intricate holiday window displays.
WORLD-REKNOWNED ARTIST EXHIBITIONS
Another thing you may not know about us is that the Portland Museum of Art has over 18,000 works of art, ranging from Andy Warhol to Claude Monet. It would take nearly 10 years of constant gallery rotations to see everything the Portland Museum of Art has to offer. You can even view the home studio of famed oil and watercolor painter,
Winslow Homer. Even if you don't recognize his name at first glance, there's no doubt you've seen one of his pieces in print or on display in Boston, New York, or beyond. Winslow Homer created many of his pieces right here in Maine and because of Portland Museum of Art you can visit the studio yourself and stand where he stood when he was crafting his masterpieces. The Portland Museum of Art offers free admission every Friday from 4pm-8pm.
WORLD CLASS TALENT (BRINGING ART AND FOOD/DRINK)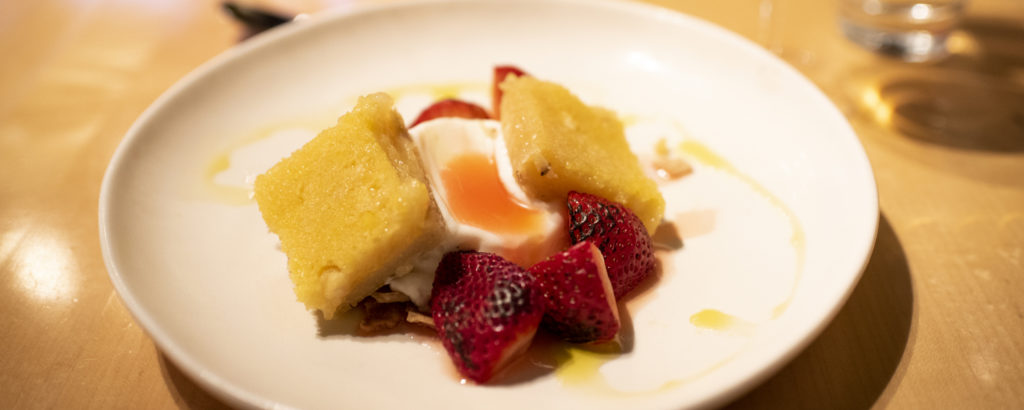 In Greater Portland you get the best of both worlds. We welcome a variety of national touring professionals as well as our own local talent into our art + entertainment scene. Want to see a Broadway show, but can't stomach the price tag? Here's an insider tip: many U.S tours make an appearance in the Greater Portland region. You can catch affordable rates during our fall and winter months. It's a win win—as the season slows, you'll find it easier to book award-winning accommodations and skip the wait times at the world-class restaurants in town.
THERE IS ART EVERYWHERE YOU LOOK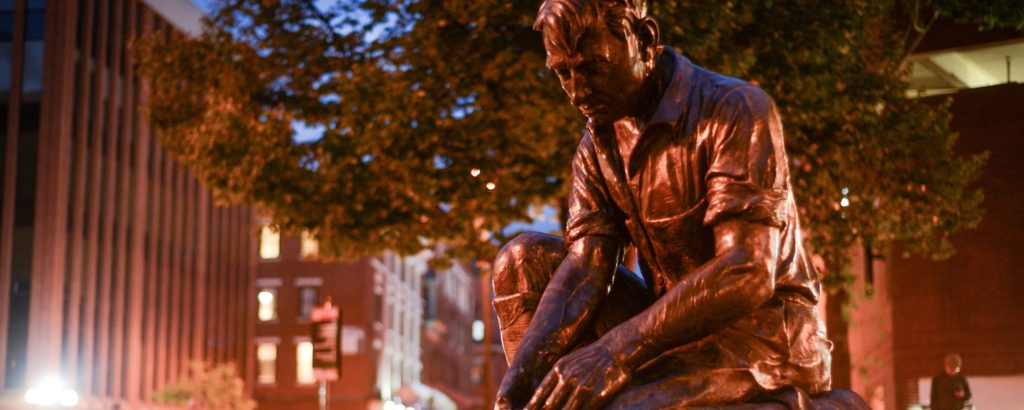 Around every corner you will stumble on more art eye candy. Sculptures nestled in our Portland squares depict important figures from Maine history. The statue in Lobsterman Park epitomizes the spirit of our region and honors our maritime history. You may even find the Lobsterman wearing a knitted hat and scarf in the colder months. Put on by one of our creative community members to keep him warm. Comb the narrow cobblestone streets in downtown Portland and you will find your eye pulled to curated street art and murals that flood the city with color. There is so much ground to cover, and so much art to see, you might need to come back again to make sure you catch it all.
Our Event Calendar is constantly adding to the line-up. For the full scoop on everything coming to Greater Portland, please visit our Events Calendar.
---
MORE ART + CULTURE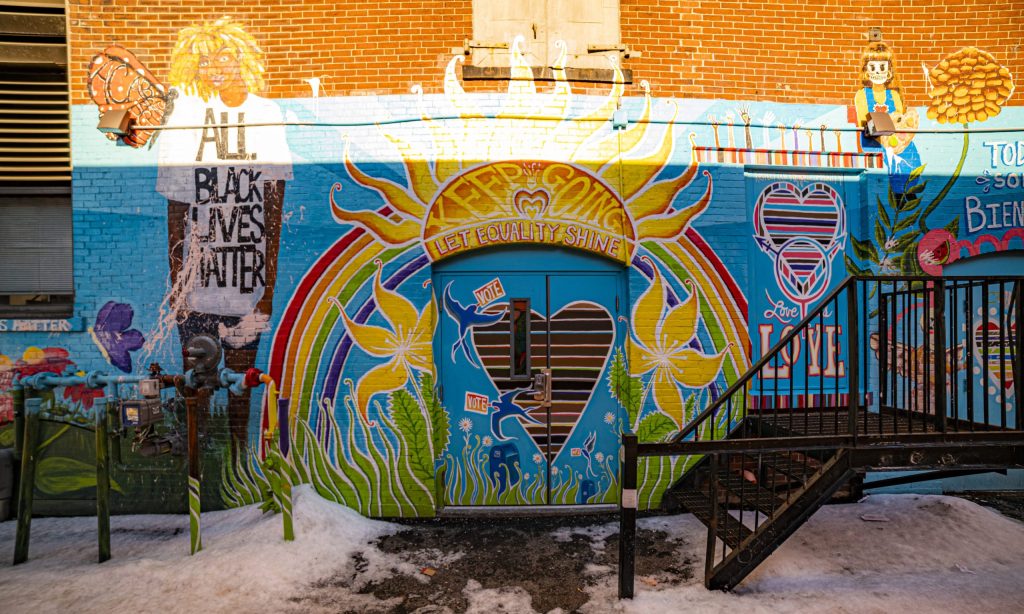 Find more art + culture across our site from local art institutions and schedules to upcoming events.