Unleash Your Inner Artist
local art activities, classes, and museums
BE AN ARTIST OR an art critic for a day—or longer
Art is all around you in Greater Portland, Maine. Check out street art as you walk down the cobblestone streets of the Old Port. Take in famous painting or local up-and-coming talent at our area art institutions. If all those sculptures, murals, and upcoming exhibits inspire you, you can even try your hand at crafting your own painting, pottery, or jewelry. Come see what awaits you when you embrace your inner artist in Greater Portland, Maine.
art Activities + classes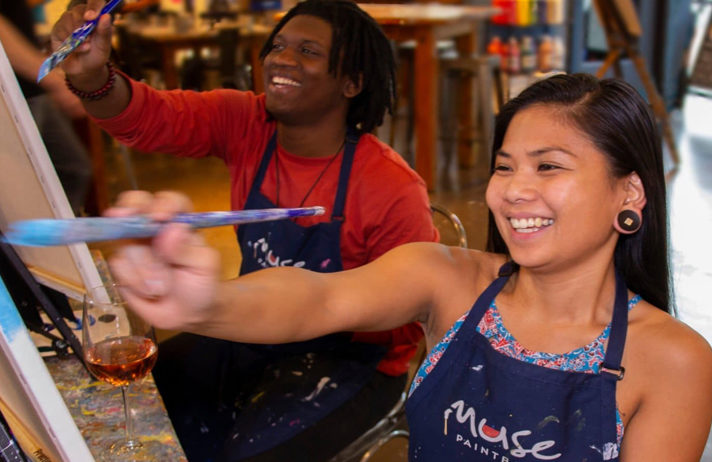 It's fitting for such a prolific community of artists to have so many options for weekend and one-day classes offered through local colleges, organizations, and businesses where visitors can explore painting, writing, bookmaking, and ceramics, among others, for adults and youth both. Pottery, sculpture, and jewelry making classes can be found in area studios open to those ready to apply their skills or explore their creative side for the first time.
Workshops focused on nurturing creativity are available through local arts organizations where attendees can take sea glass they've collected on a local beach and turn it into a one-of-a-kind piece of jewelry.
The Portland Museum of Art offers immersive, hands-on ways to experience their exhibits through gallery talks and creative activities where children and adults alike can create their own art with the work of local artists as inspiration. Outside of the city, world-class schools and institutes offer programs for craft makers, film and photography, woodworking, and boat-building to all who are interested, either for long-term or summer stays or just to take a workshop for a day or an afternoon.
museums + exhibits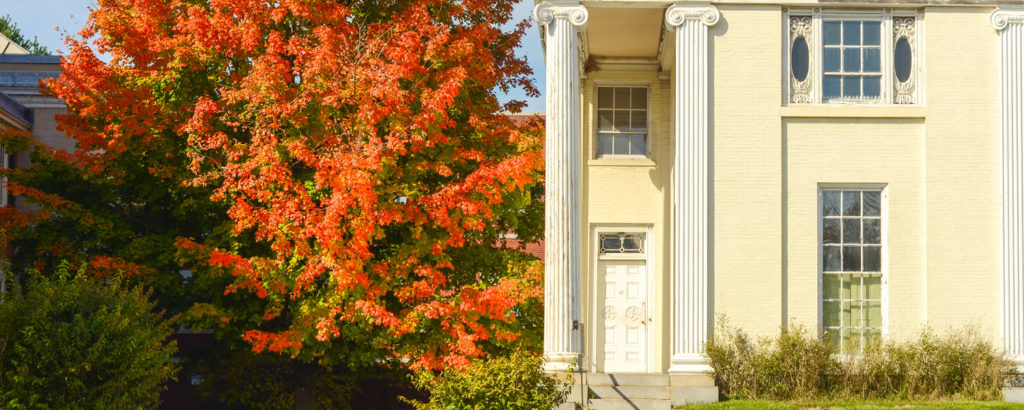 Looking to take a more passive approach to local art? Visitors wishing to experience the rich artistic heritage of Maine and the United States through the work of world-class artists will have the opportunity to do so in Portland. Downtown is the location of Portland's First Friday Art Walks, Maine's largest free monthly cultural event, put on by Creative Portland, in which galleries, museums, and alternative venues open their doors, allowing residents and visitors a chance to see local venues and exhibits and to talk to local artists. Art Walks are a popular celebration of the creative community and are always busy, festive evenings in the city.
The Portland Museum of Art located in the center of downtown Portland has been called the cultural heart of the city, appealing to casual art lovers and aficionados alike. The PMA boasts significant holdings of American, European, and contemporary art, as well as iconic works from Maine which highlight the rich artistic tradition of the state and its artists. Visitors can tour the Winslow Homer Studio, view current exhibits and masterworks on permanent display in a complex of historic buildings, attend family activities, movies and curator talks.
Hands-on, interactive fun from the Children's Museum and Theatre of Maine is located in their new space on Thompson's Point, welcoming children to play, learn and explore with their families.
Just outside the city in the Mid-coast region, visitors will find nationally recognized collections of American art that feature works of Andrew, N.C. and Jamie Wyeth at Rockland's Farnsworth Art Museum. For those interested in a comprehensive gallery experience, Maine's seven leading art museums invite visitors to experience and array of art while exploring Maine's spectacular coastline on The Maine Art Museum Trail. The tour takes participants to art museums from Brunswick to Bangor.
---
latest posts