Full Week of Fall Fun Up the Coast of Maine
7 DAYS OF FALL FUN ACROSS MAINE
SEA AIR, RADIANT COLORS, AND SEASONAL MENUS
There's nothing like fall in Maine. Leaves are changing and fall harvest fests are around the corner…
Already dreaming up your next getaway to Maine? Well—there's no time like the present with fun fall adventures around every corner. From the cobblestone streets of the Old Port to a scenic fall boat ride along the coast in Freeport. The best time to see the fall foliage in Maine is mid-September through the end of October. Knowing this ensures you'll see leaves at their peak, so keep reading to plan your seven day Maine fall foliage road trip!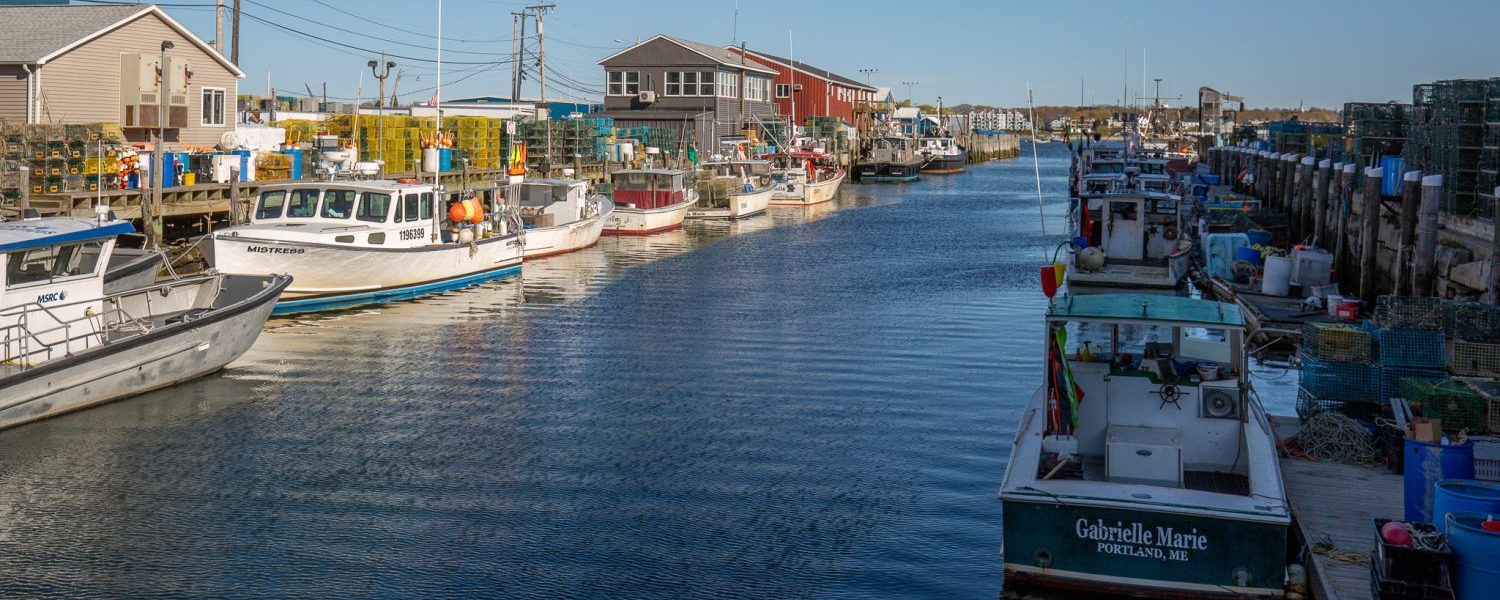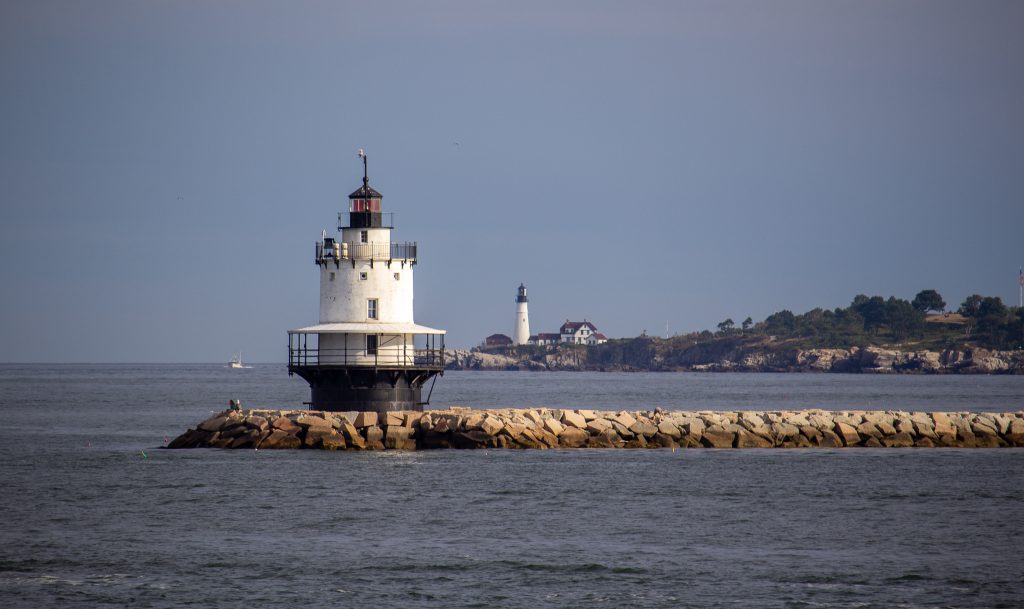 Photo Credit: Serena Folding
DAY 01 – PORTLAND
Start your journey in Portland, just a two hour drive from Boston or four from New York City. If you're flying in first, have no fear- the jetport is just ten minutes to Portland's downtown area. Portland's Old Port and the surrounding neighborhoods are home to award-winning restaurants, breweries, and other neighborhood favorites.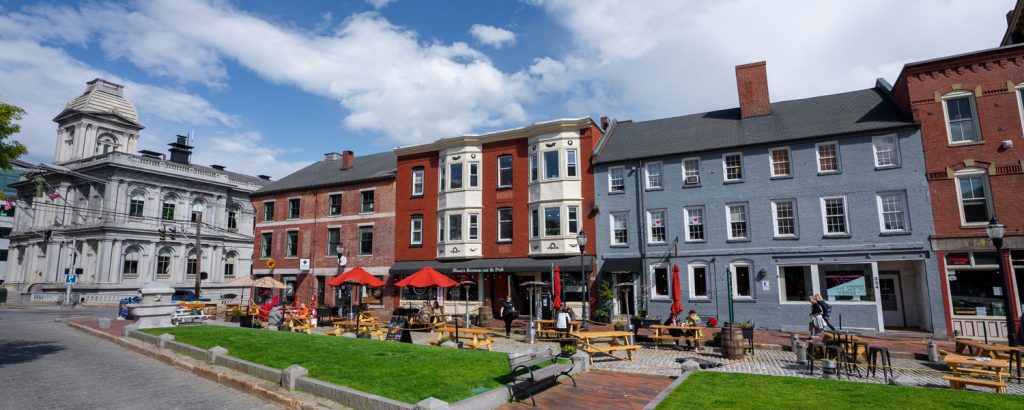 Photo Credit: GLP Films
Take the afternoon to walk around the Old Port, or venture down to the working waterfront, where you'll see buoys, boats, and views that stretch for miles! Portland knows how to celebrate the changing seasons and will be ready with new art exhibits, seasonal specials, and Fall-themed things to do.
If you're bringing your friends along for the fun, fall is the perfect time to bond with your besties. Kick the season into high gear by cheering for the home team together at a Maine Mariners hockey game at Cross Insurance Arena. Or when you're ready to stretch your legs you can live your parkour fantasy at the Movement Lab Collective.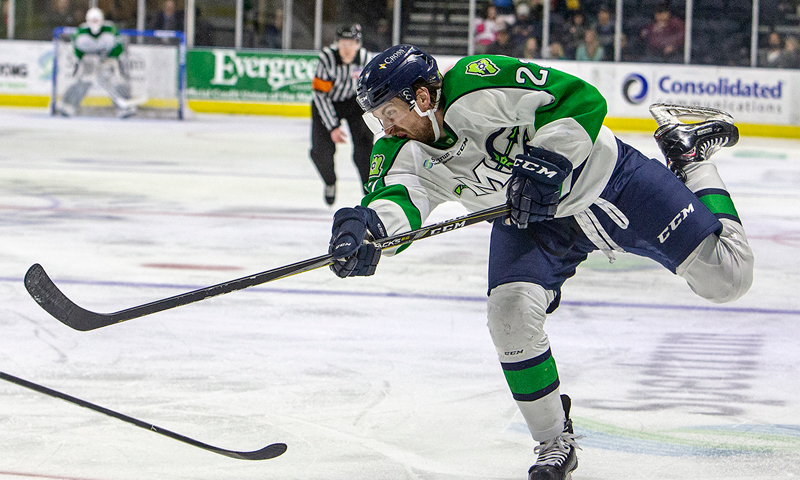 DAYS 02-03 – CHEBEAGUE ISLAND
Not every road trip has to mean staying in the car the whole time! Why not get on the Casco Bay ferry from Portland and explore one of the Casco Bay Islands? Chebeague Island is home to the beautiful Chebeague Island Inn, named one of the top 500 hotels in the world. As you approach this storied inn, you'll have no problem glimpsing the vibrant foliage in rich red, gold, yellow, and orange hues.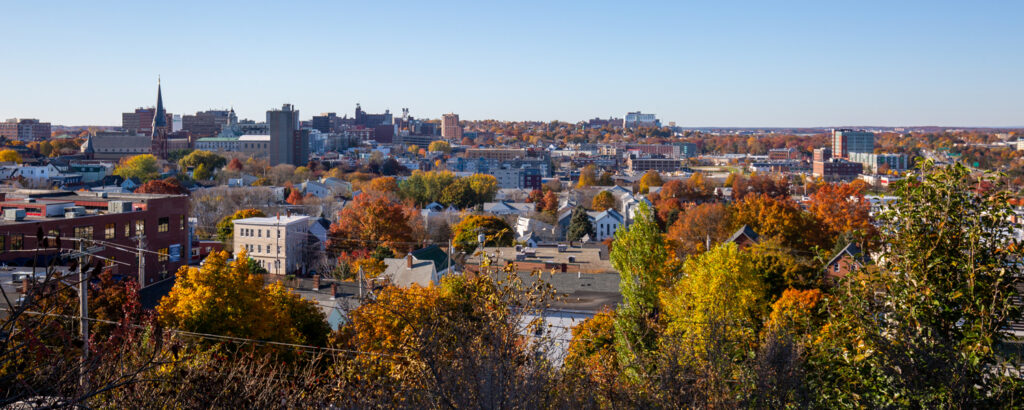 Photo Credit: Peter G. Morneau
Dinner served at their restaurant focuses on seasonal, local ingredients, like lobster that's delivered right off the boat, much of the produce is from Second Wind Farm on the island, and herbs plucked straight from the Chef's Garden. You'll dine overlooking the ocean, where you'll be able to gaze upon the shore, and the fall leaves. During your stay, feel free to relax on the wraparound porch, play croquet or cornhole, or enjoy a cocktail delivered to your Adirondack chair. Soak in the sea air while you unplug.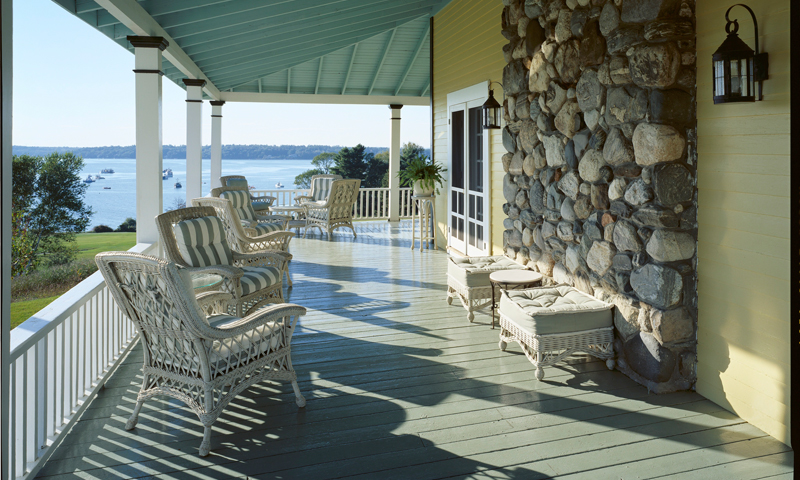 DAY 04 – BRUNSWICK, ROCKLAND, AND ROCKPORT
After you've returned from your stay on Chebeague, it's time to get on the road. Take the ferry back to Portland and make your way to Brunswick. In about 45 minutes you'll be surrounded by picturesque shops and restaurants with lovely seaside views in Brunswick. Before making your way to Rockland, stop for lunch and enjoy a lobster roll. Or stay a night at the reimagined 19th century historic hotel, The Federal.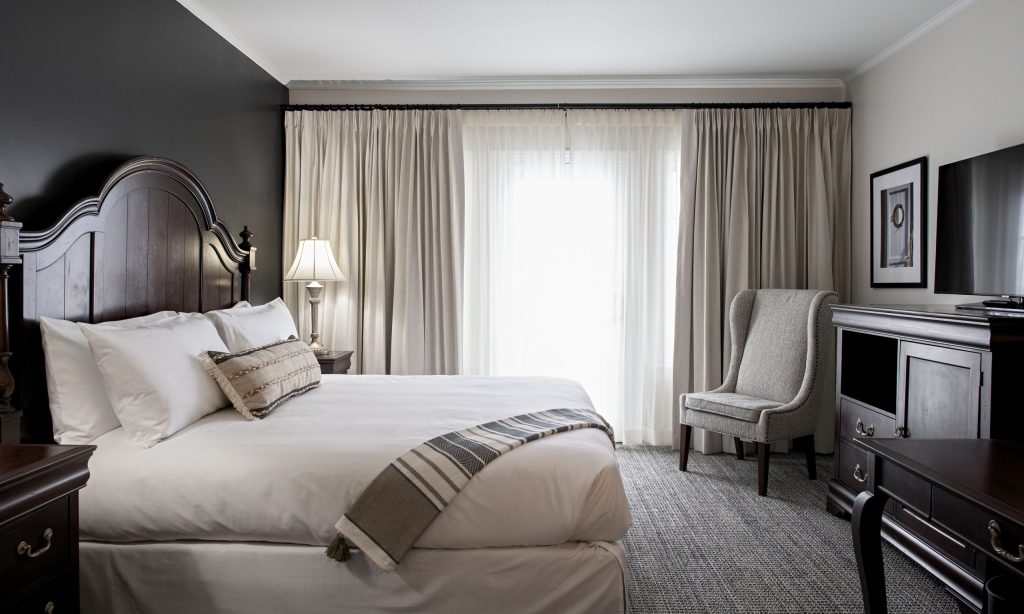 In Rockland (Roughly 1 hour from Brunswick), you'll see some of the most vibrant foliage surrounded by the coastline. It's a beautiful sight and one of the reasons why people love leaf peeping in Maine so much. The crisp fall air is perfect for grabbing an apple cider donut and hot chocolate. The foliage always looks better when you get out of the car, so take a nature walk.
Bring a jacket or a vest to stay warm while you enjoy the gorgeous show that Mother Nature puts on for everyone each fall. Don't forget to take plenty of pictures! Rockport and Rockland are near each other, making it easy to enjoy both on the same afternoon. Warm up by perusing some of the many local antique shops or boutiques near downtown.

Photo Courtesy of CFW Photography
DAY 05-06 – BOOTHBAY HARBOR AND CAMDEN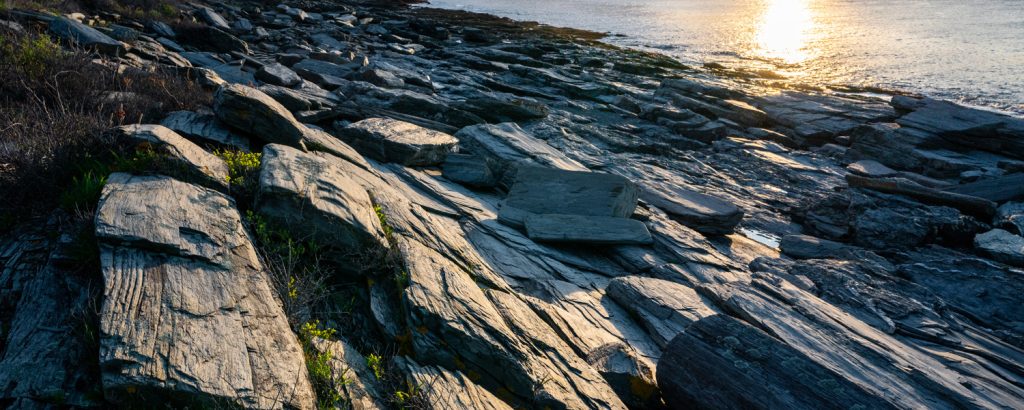 Some of the best fall foliage is found due north in Boothbay Harbor and Camden. These two coastal areas are only about an hour and twenty minutes from each other. You'll have all day to enjoy the best of the great outdoors. Start bright and early in Boothbay Harbor by booking a spot on Cap'n Fish's Cruises morning Whale Watching tour. It's the perfect opportunity to see the Maine coast and hopefully catch a glimpse of a whale! There's nothing like being on the ocean in the fall or any season. You'll be able to enjoy the foliage while you also feel the sea spray on your face. These are the moments that make you feel alive!
After getting your fill of the sea, you can find an ice cream cone before taking a quick drive to Camden. As you take the scenic route to Camden, the colors will look more dynamic and spectacular. We wouldn't blame you if you stopped on the side of the road to take a few pictures. The best spot for leaf peeping in Camden is Camden Hills State Park. To get the whole experience, take a hike around this beautiful place. Many people like to start with the Mount Battie Trail. It's 1.1 miles in length that feature panoramic views of Penobscot Bay once you reach the summit. The view is beyond spectacular and a true piece de resistance for your fall foliage road trip adventure. The trail is easy to complete for hikers of all skill levels, making it something your entire family can enjoy.
DAY 07 – DRIVE BACK TO PORTLAND
It's time to get back on the road to Portland! On your way, you can stop at some of the best places in the Greater Portland area. Who can say no to the treasures waiting to be uncovered in Freeport at L.L.Bean? There's no other place like it in the world, making it a fun stop to peruse, even if it's only to say you finally visited. With restaurants downtown, it's also a great excuse to grab a lobster roll!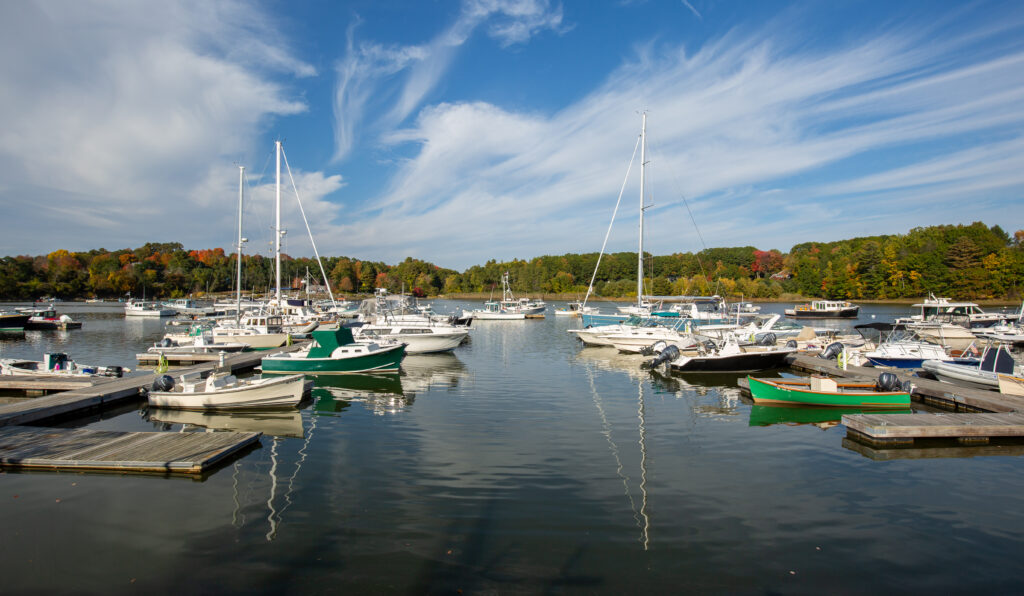 Feel free to stop in Yarmouth, where you'll find a picturesque downtown just begging to be explored. It's quiet but bustling and a great place to see some leaves without the crowds. Maine's beauty never ebbs, making it a stunning place to be no matter where you're traveling. The only thing that could improve your fall foliage road trip is extending it by a few days.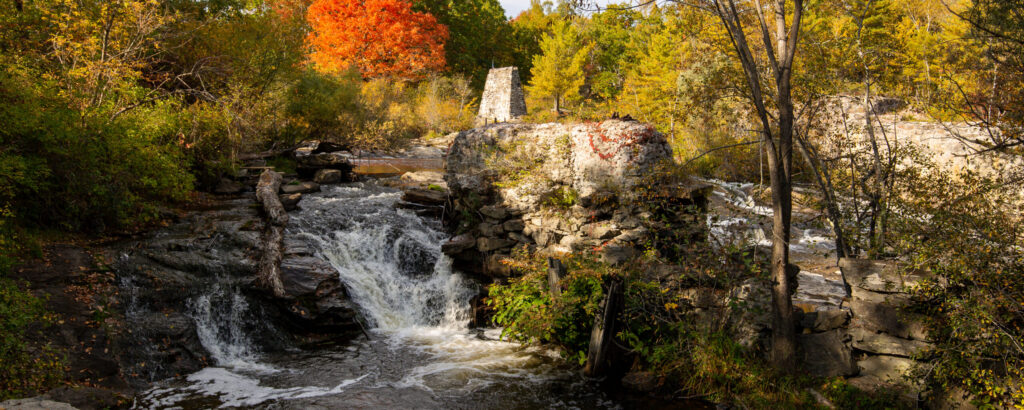 Once you make it back to Portland, pat yourself on the back! You've done a lot in seven short days, and now you have memories to take back and remember for years to come.