Five ways to fall in love with maine
Pumpkin patches, apple orchards, and Out Of This World Views
Enjoy the Greater Portland, Maine region while vibrant Fall foliage canvasses the region in color, seasonal brews flow, and our world-class culinary scene competes to outdo each other with Fall favorites.
---
1 . Get Active on Fall Foilage Trails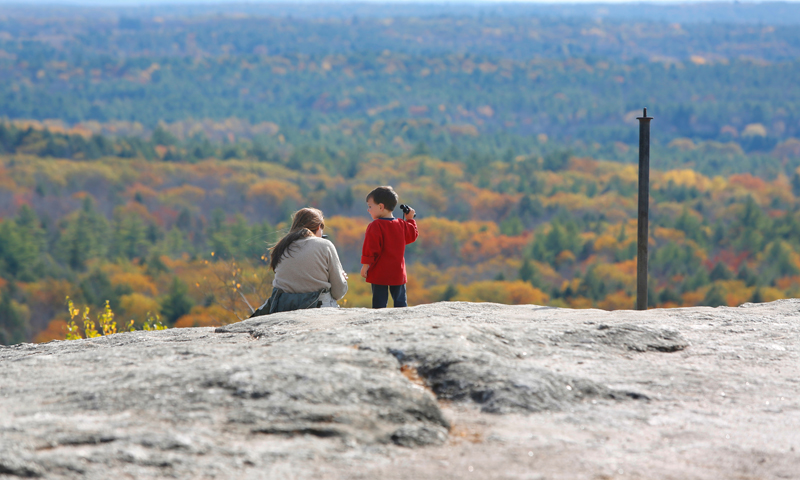 All levels, all ages, all speeds.
Do a loop around Back Bay Cove for some city views. Take the Eastern Promenade Trail for a trip around the water's edge of Casco Bay. Want a more challenging adventure? Take a drive to Falmouth (Just 10 miles from Portland) to explore Mackworth Island State Park. Or head up to Pownal (20 miles outside Portland) to tackle Bradbury Mountain.
(Photo: Bradbury Mountain Fall Foliage, Photo Credit: Tim Greenway)
---
2. Taste Fall Food + Drink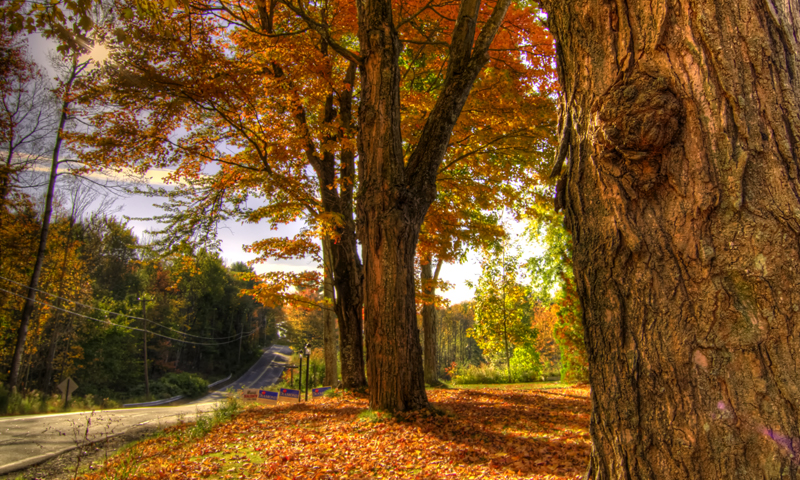 Calling All Comfort Foods!
We aren't here to stir-up the ongoing debate of Pumpkin Spice Vs. Apple Cider. We love it all—especially when local breweries bring back our favorite seasonal stouts and ales every Fall. Restaurants are open for indoor and outdoor seating or try to-go cocktails and tasty takeout treats. There's an option for every comfort level. Visit Portland Food Map's Big Takeout/Delivery list for a full list of who's open.
(Photo: Yellow Trees Lining Road, Photo Credit: Corey Templeton)
---
3. Cozy Up at an Inn
Warm-up with Indoor Fireplaces
Interested in a cozy B&B? How about a luxury, boutique hotel? It's all here whether you want to be in the middle of the action in Downtown Portland or tucked away in the outdoor paradises across the region. You can be close to the action or tucked away in your corner of the world.
(Photo: Blind Tiger Bedroom, Photo Courtesy of Read McKendree and Lark Hotels)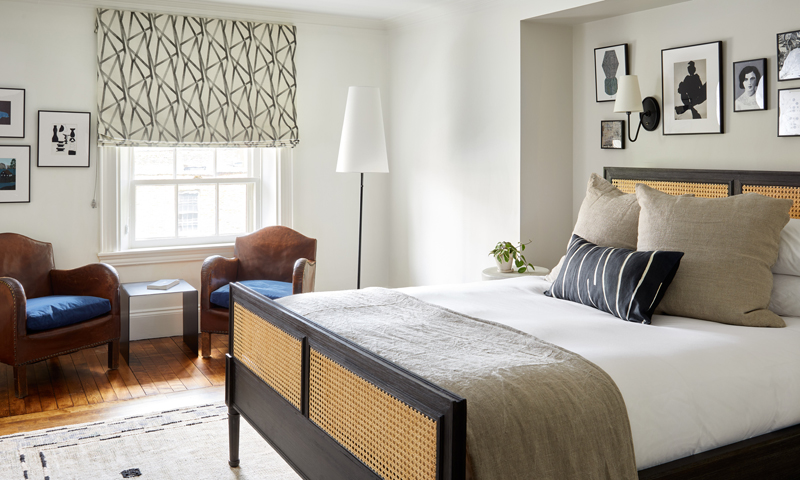 ---
4. Visit a local farm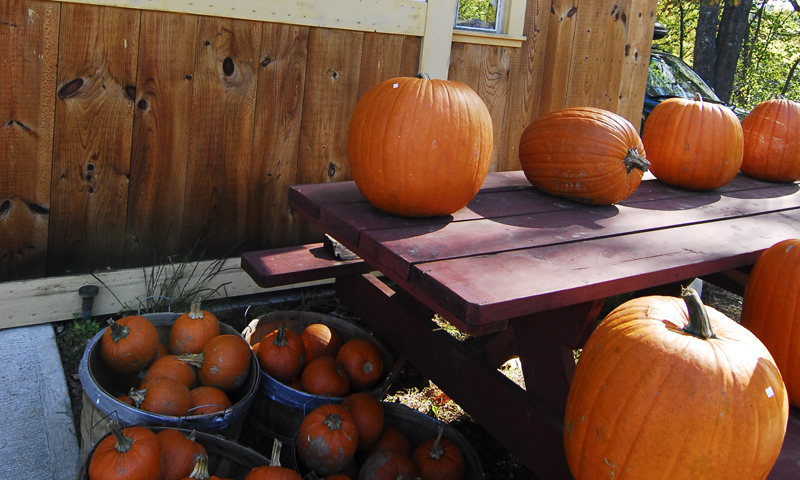 Your Local Spin on Fall Favorites
Get your hands on Maine's thriving farms and gardens this year. It's never more alive than harvest time when you can handpick your own pumpkins, apples, gourds and more.
(Photo: Pumpkin Patch, Photo Credit: Chris Lawrence)
---
5. Get Out on the Water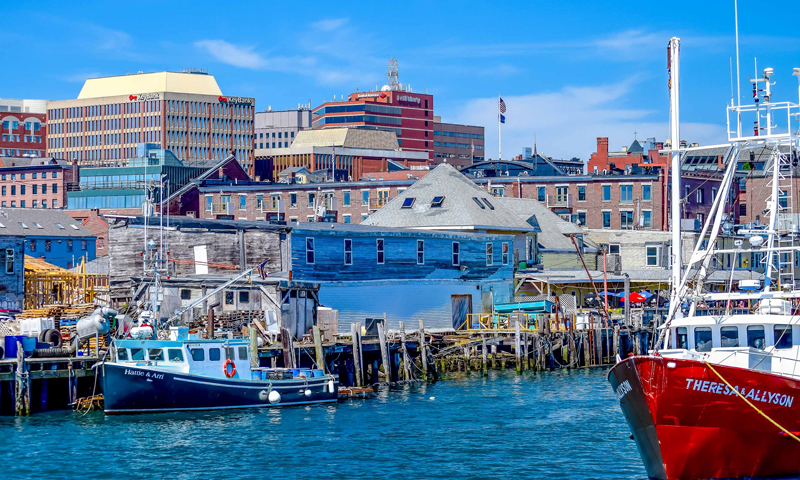 Make a Splash!
Grab your favorite sweater and head out on on the water. Catch us from every angle as you view Portland, Maine's foliage from the cool, clear waters of Casco Bay. Take a scheduled cruise or tour (adjusted this year with limited capacities and physical distancing) or go out on your own via a charter or water taxi. There's plenty of ways to sail through the sensational scenery this Fall.
(Photo: Working Waterfront, Photo Credit: Peter G. Morneau)
---
Keep Up with the color changes
To keep up with the Fall colors, check-in on Visit Maine's Fall Foliage Report.