Eat and Drink Your Way Through Portland
"Beyond the spotlight, and at all price ranges,
there are incredible culinary
experiences to be had."

–Kirsten Alana

In 2018, Bon Appetit magazine named Portland the "Best Restaurant City of the Year." Not long before that, and every year since, James Beard award-winning chefs that call Portland home have been helping to keep the city on the larger culinary map. Most are not far from a craft brewery or distillery, both of which are also helping to transform the city's appeal to visitors and tourists alike.
So where should you eat and drink when you visit Portland, Maine? Here's a list of places to start…
"Sip and savor the memories you made during your vacation in Maine."

-Kirsten Alana
Maine ranks 5th in the nation for most breweries per capita and Portland, as its largest metropolitan area, is home to a large number of them. A tour with the Maine Brews Cruise founded in 2012, helps visitors sample a variety of different breweries and an even greater variety of beers with the comfort of a designated driver in a fun and safe environment – a cheerful school bus!
A large variety of available tours ensures there's probably something for everyone, whether you want to go see a hockey game, go curling or enjoy brunch with your craft beer.
While Portland's seafood offerings are not limited to lobster, it certainly does that most famous Maine-stay, the Lobster Roll, very well. Head to the port and look for the fishing boats clustered together sporting their colorful buoys. They tie up near Luke's Lobster, founded by Maine native — and third-generation lobsterman — Luke Holden. He might have started his now-thriving chain when he was a financier in New York but Maine now hosts quite a few Luke's Lobster locations and Portland has one of the newest. Take your Lobster Roll to the balcony on the back and watch the boats come and go.
While in Portland you can also take a virtual trip around the world through the international flavors of some of the city's most loved restaurants. For authentic Southeast Asian cuisine, head to Pom's Thai Taste opened by Rattanaphorn (Pom) Boobphachati. Thanks to its authenticity and popularity, it has become a small chain in Maine.
Craving Italian? Chef Paola Laboa of Solo Italiano makes pesto to rival what's found in Liguria from a family recipe that dates to Laboa's great-grandmother. It even won the World Pesto Championship in 2008. For Izakaya-style Japanese street food, check out Mami, founded by Austin Miller and Hana Tamaki. They started with a food truck before opening their brick and mortar in 2017.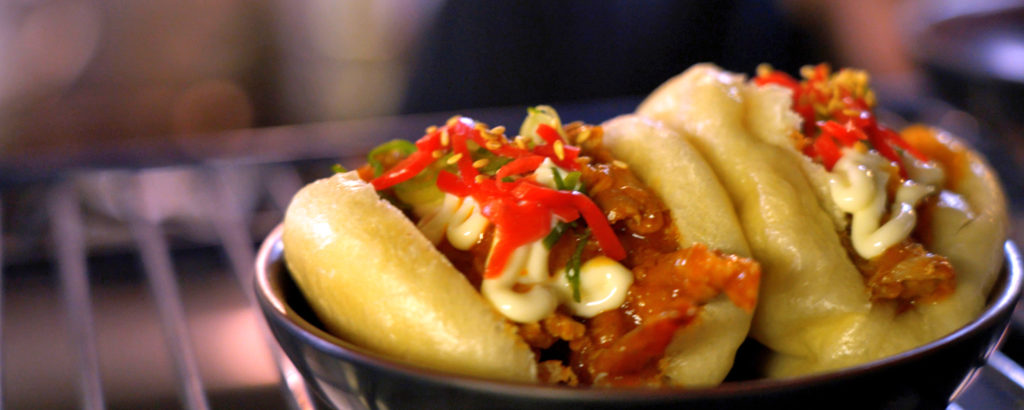 Ending where so many meals do, with dessert; we'd be remiss not to mention The Holy Donut. Perfect any time of day, Portland's famous potato donuts are a beloved institution. However, each location closes when they sell out, so for the best selection be sure to arrive before noon. After exhaustive taste testing we can confirm that their website is right, "donuts can be wholesome and made with healthy ingredients, and still be intensely pleasurable and delicious!"
If you make it through even half this list and still have any room, then don't miss the frites at Duckfat. Trust us! And since Portland is such a walkable city, you can eat and drink your way through it almost guilt-free. Just skimp on the cabs and wear good shoes.
---
written by: Kirsten Alana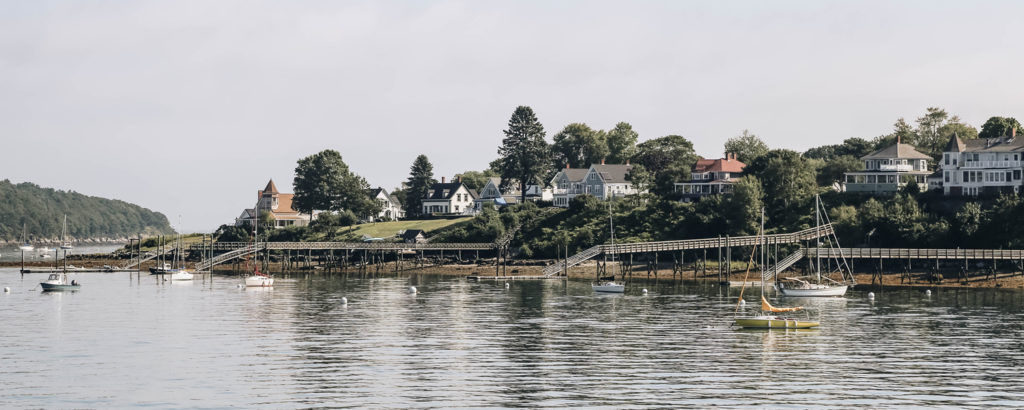 My name is Kirsten. I'm a travel photographer based in Los Angeles! I've worked in more than 50 countries on 6 continents but I'm not done traveling yet. The biggest passion that drives me is using my skills to tell visual stories that are socially conscious and environmentally responsible.