5 Things Not to Miss this Summer
"It is a city of many layers—it's a seaport, historical hub, and cultural hotspot all rolled into one."

–Annette White, Bucket List Journey

A beautiful coastal city in Maine, Portland has a rich maritime history and a diversity of experiences. Though in the colder months Portland turns into a winter wonderland, the summer offers an array of fun things to do too all while enjoying the warm weather. Whether you choose to sail the bay, spend the afternoon at a beer garden or simply stroll through the Old Port, you will not be disappointed.
---
1. Day Trip to Peaks Island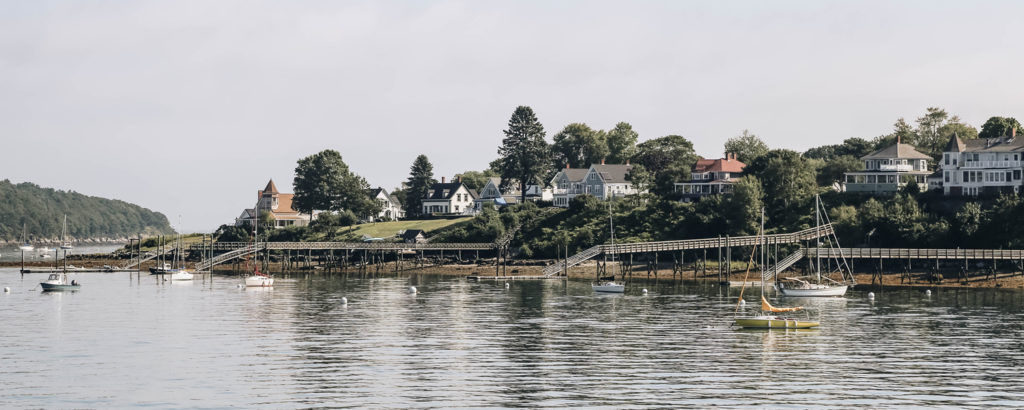 A 20-minute journey from Portland via the Casco Bay Lines ferry will have you end up on Peaks Island where the laid back lifestyle will surely encompass you. Spend your time here eating fresh seafood at one of the local cafes, relaxing on one of the many beautiful beach fronts or renting a golf cart to tour the entire island's attractions, like the World War II history museum.
"The quaint island has a population of under 1,000, but it is packed with something for everyone."

Annette White, Bucket List Journey
If you are up for a little more activity, opt to pop into a kayak to tool around the bay or take a bike ride along the scenic pathways. Whatever you do, don't miss the quirky Umbrella Cover Museum with its assortment of umbrella covers displayed with various themes (including an X-rated section!).
---
2. Enjoy the craft beer scene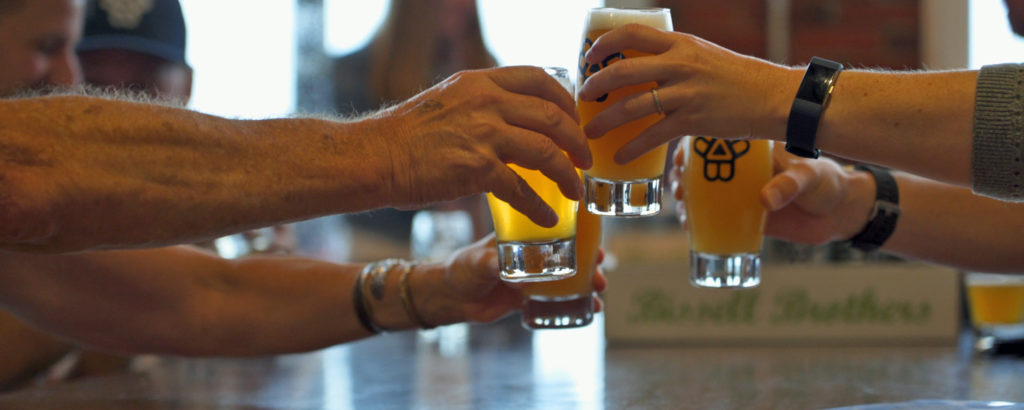 Technically, beer lovers can enjoy a cold brew any season, but in the summer is best. Why? Because not only will the beer quench your thirst in the hotter months, but you can also enjoy the breweries' outdoor patios to their fullest. There's nothing quite like drinking a 'cold one' in the open air while sitting at a picnic table with your pooch or playing a game of corn hole.
"There's nothing quite like drinking a 'cold one' in the open air while sitting at a picnic table with your pooch or playing a game of corn hole."

Annette White, Bucket List Journey
With a booming craft beer scene, there is no shortage of good breweries to choose from, but there are some perfect for the summer. Bunker Brewing Company is set inside a 1920s garage whose doors slide wide open. Novare Res Bier Café is a popular hidden beer garden that not only has a great food menu but also a nice international draft and bottle list. Of course, you can't forget a visit to Allagash Brewery where you can take a classic tour then plop on their patio to indulge.
---
3. Pay a Visit to Cape Elizabeth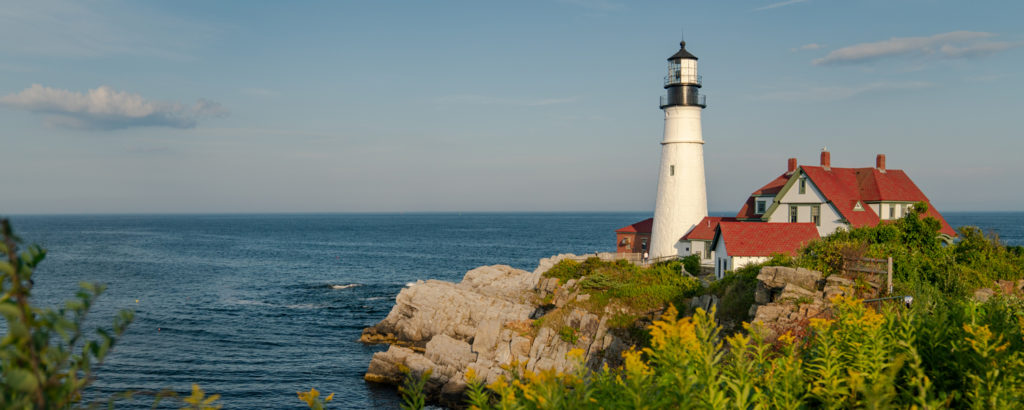 With a landscape that seems straight out of a painting, the town of Cape Elizabeth is a mix of beautiful coastline, intriguing lighthouses, and fabulous parks with recreational facilities. Take a short half-hour drive from Portland to spend time at this scenic destination dotted with rolling hills, beaches, and pretty homes. It is also a great spot for biking enthusiasts!
If you are the kind who just can't resist historical lighthouses, the area has few, like the 1874 Cape Elizabeth Lighthouse and the and the twins you can see at Two Lights State Park. But, the most impressive and what Cape Elizabeth might be best known for is the Portland Head Light at Fort Williams Park. You can easily spend a couple of hours strolling along the pathways to check out Maine's oldest lighthouse from every angle.
---
4. Go on a food tour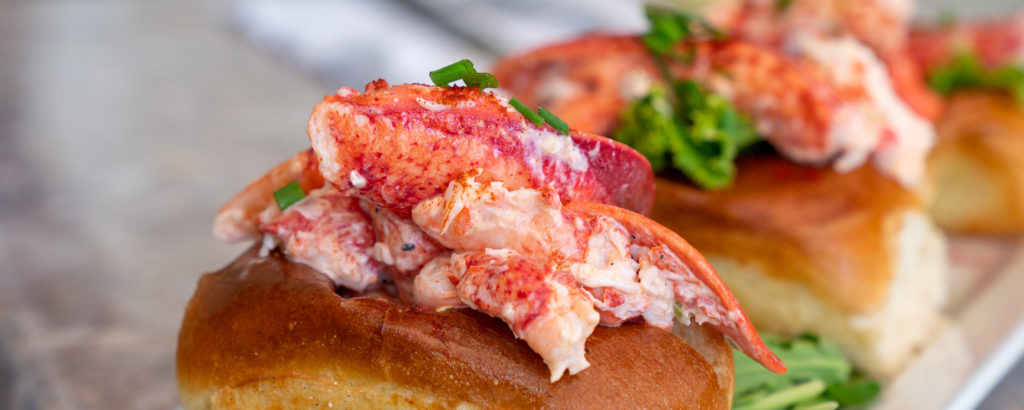 'Live to eat' should be your motto while in Portland as it has a vast variety of yummy food options and restaurants. You can easily set out to find your own delicious meal (which won't be hard!) or unleash your inner foodie while learning about sustainability on a guided food tour. The educational food tour will lead you on a walking path to eat your way through restaurants that feature locally sourced ingredients and a farm-to-table mindset. You will also get an understanding of the local food culture and delve even deeper with the stories behind the plate. 
Though the stops and dishes can change, there was quite a delectable sampling on the day of my tour. For instance, the Union Restaurant dished up a bowl of locally sourced clam chowder with trout and Evo served a beet salad with a kalamata olive crumble and famous Maine blueberries. All the other stops were equally delicious. I can promise you that you will not leave this tour disappointed or hungry!
---
4 1/2. Explore Maine's Historic Eastern Cemetery
This is not your typical activity for any itinerary, but when a cemetery has a long and riveting history, it makes for an interesting stop as is the case with Eastern Cemetery. Dating back to 1668, this cemetery with thousands of graves is a chronicle of the life and times of several people including Portland's leaders and soldiers. It also offers a glimpse into the social divisions of the early times as the graves are divided into different locations. You can venture there on your own or opt for a guided tour organized by the non-profit group Spirits Alive from June to October.
---
5. Sail Casco Bay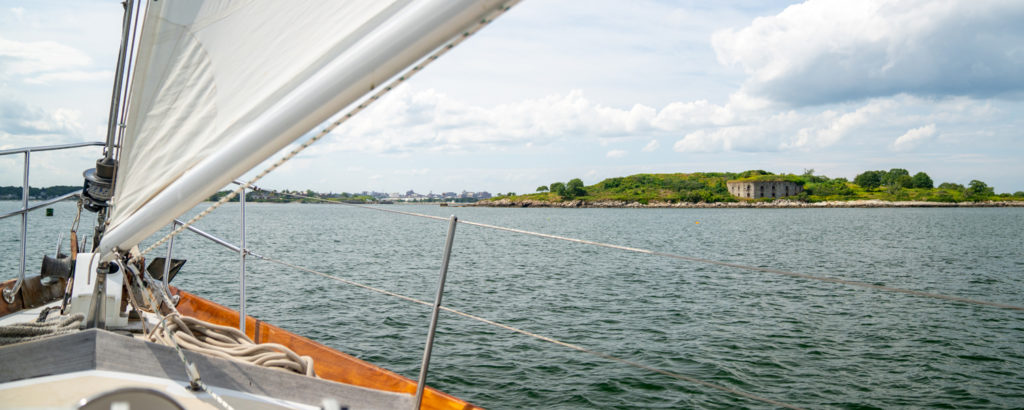 Can you just imagine basking in the sun on board a beautiful sailing boat with the wind in your hair and a glass of champagne in your hand? You don't have to, because this can be your reality. There's no better bucket-list-worthy way to explore Casco Bay than on a sailing trip, and I had an incredible time doing so with Calendar Islands Sailing Co.
One of the most popular tours is their two-hour coastal sightseeing excursion, but they also offer island-to-island day cruises or customized trips. If you are up for more of an experience, then opt for one of their overnight adventures.
"discover the breathtaking scenery of the coast, the sights along the way, and the islands. "

Annette White, Bucket List Journey
---
The city of Portland definitely packs a punch in absolutely any season, but in the summer it offers a perfect collection of activities to keep you entertained while being outdoors enjoying the warm weather.
---
written by: Annette White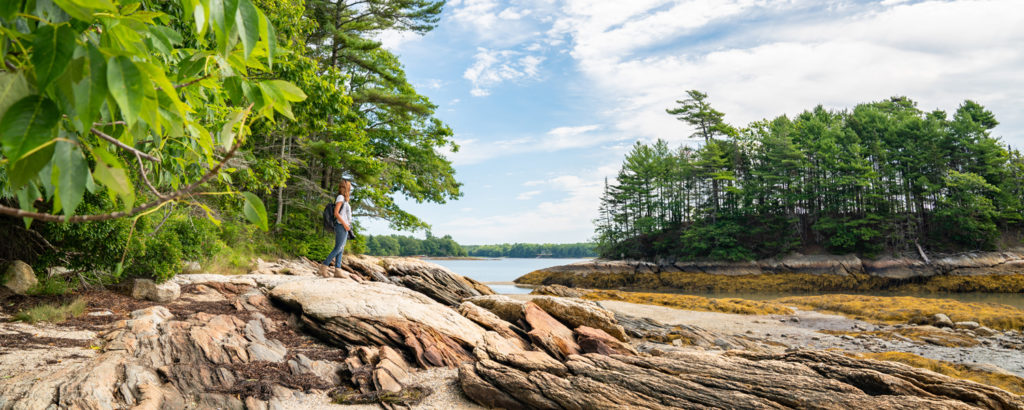 Hey! I'm Annette, the author of Bucket List Adventures and creator of the award-winning travel blog, Bucket List Journey whose mission is to give every person in the world the tools and inspiration to live their bucket list.