48 Hours of Solo Travel
Travel Safely and In-style in Greater Portland, Maine
Whether you're looking for travel companions or looking for yourself, there are plenty of ways to experience and immerse yourself into your trip to Portland, Maine when you are visiting on your own. Make friends with locals, stock-up on self-care, or embrace your alone time. Your Maine travels are what you make it. But, with so much to see or do you're sure to never be lonely. Keep reading for your guide to 48 hours of solo travel in Greater Portland.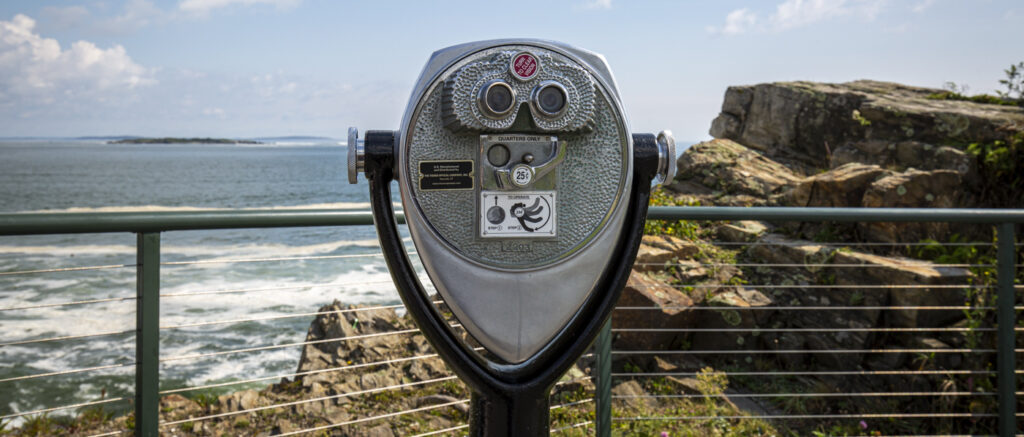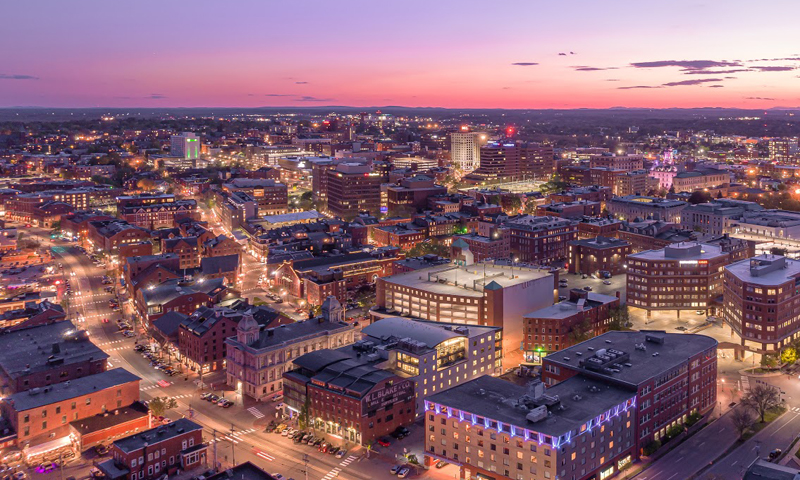 ---
STAY
There's no shortage of fantastic places to stay when visiting Greater Portland for the first time. If you want to be in the middle of the action, there's an accommodation near any activity you want to participate in. Stay by the beach, in a reclusive cabin in the woods, or in the middle of our historic downtown. Making it easy to connect with fellow travelers and locals with similar likes and interests. The best part is with a region this close together you can go from the rocky coast to sandy beaches to wildlife walks in the matter of minutes.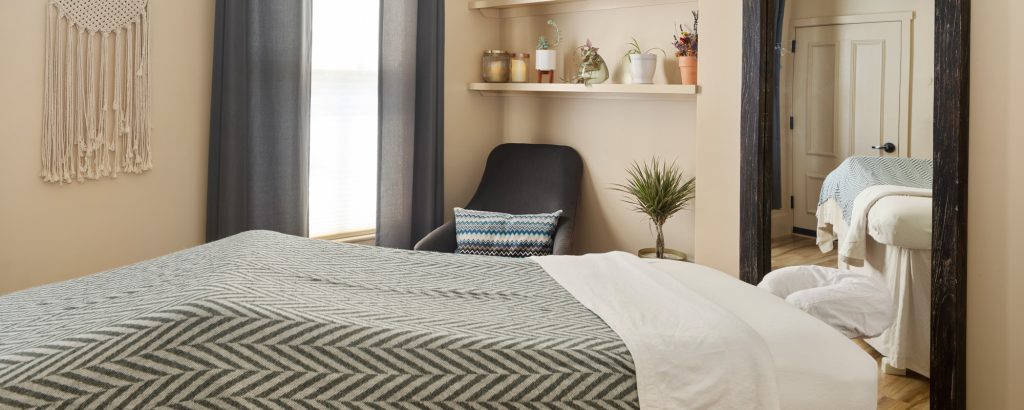 Looking for a little me time? Find hidden gems in our lavish and historic West End or unique stays in the thriving Arts District. Places like The Francis Hotel and Spa are tucked away, but also allow for easy access to plenty of shops, delicious eateries, and is still walking distance to the Working Waterfront in the Old Port. Plus, a few of our luxury hotels have a spa on-site, so you'll be able to have your hotel room and get a massage or facial too.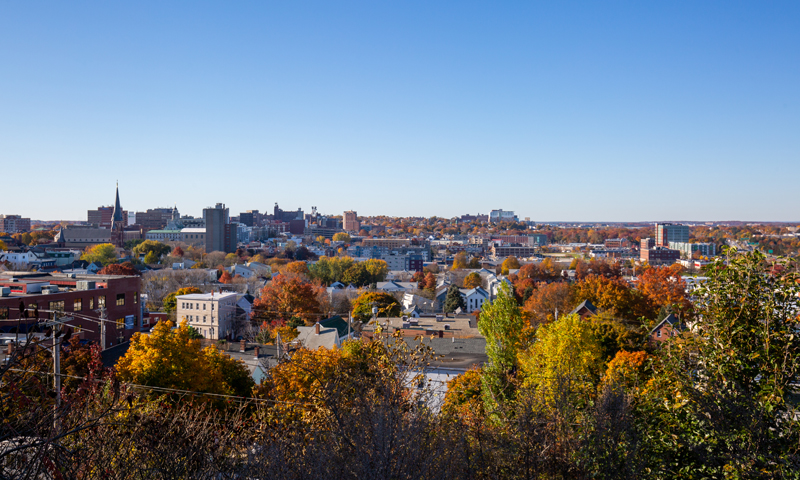 There has also been a good deal of new stays and renovated lodging over the last few years. Aloft is one of the newer hotels located in downtown Portland. If you have your heart set on staying in the Old Port, there are tons of downtown treasures just feet from the most popular restaurants in town – both brand new and immaculately preserved – making it a breeze to make the most of your time in Portland and beyond. When your immersed in the local fare and living in the neighborhood, it'll be hard not to make friends along the way.
EAT + DRINK
Nothing brings people together like food. And the food + drink scene across Greater Portland is pushing the limits. Many people come to Portland and the nearby areas to eat, and who can blame them? Named Bon Appetit's Restaurant City of the Year in 2018, Portland is one of the foodiest small towns on the East Coast.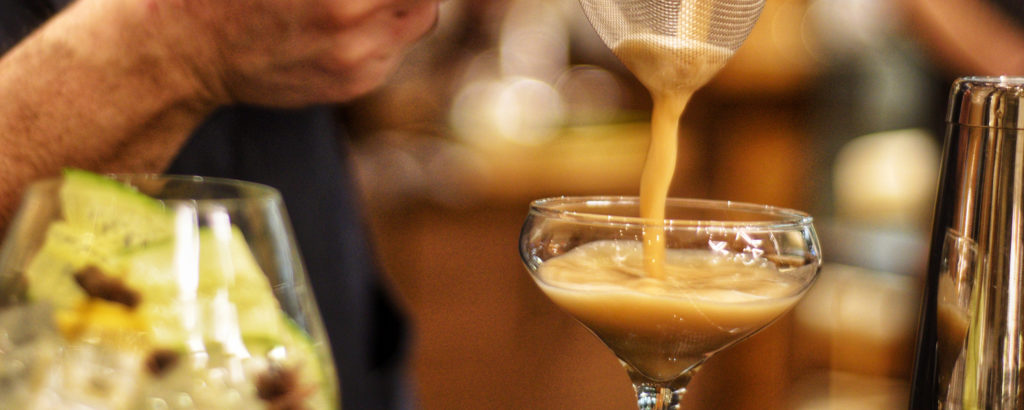 Locally-crafted brews, wines, and spirits are popping-up around every corner. And alongside it our local kombucha, smoothies, coffee, and mocktails are holding down the foodie fort on the non-alcoholic side. Or, if you want to keep to yourself, get-in on the food truck or take-out options and spend some time taking in the scenery.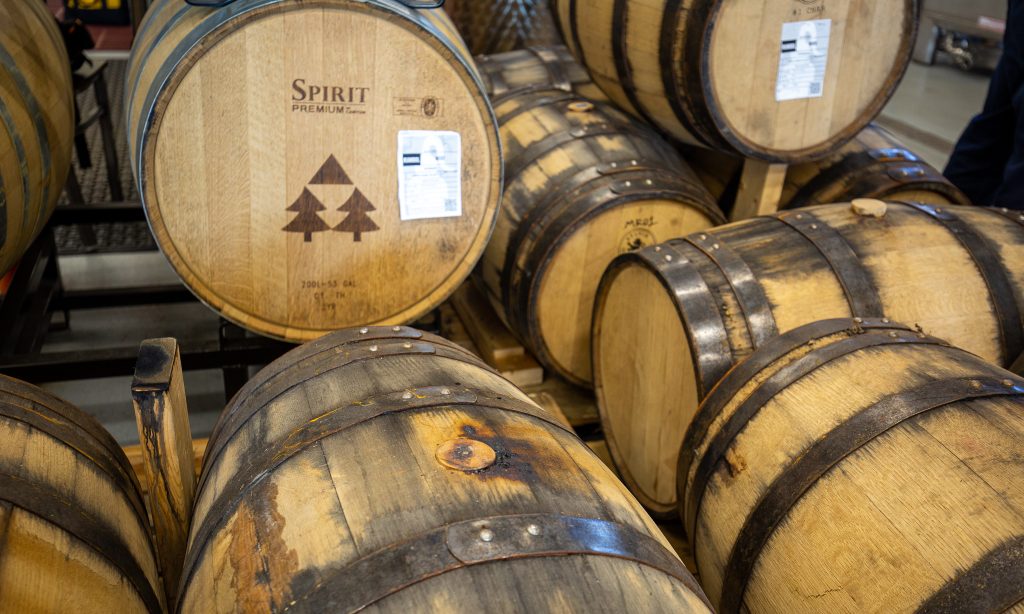 Did you know that one of the country's most highly anticipated restaurant openings this year was in Portland, Maine? This would be Twelve, which serves up one-of-a-kind dishes like venison tartare and "tomato, tonnato" is also the perfect spot to stop for a drink. Try the Blood Moon with scotch, mezcal, amaro, and hibiscus. Or, if you feel like being more clearheaded, try a zero-proof cocktail, like their Ready, Steady, Go! a caffeinated drink with Bard Coffee, cinnamon, and tonic.
When in doubt, go where the locals go. Try year-round faves like Boone's and $3 Deweys where waterfront views comes with your meal. Or try The Porthole next door with the largest outdoor deck in Portland. Perfect for making friends of blending into the crawd with a lobster roll in one hand and maine-made beer or blueberry soda in the other.
PLAY
Anything you can do, you can do solo in Portland, Maine. Curl up with a book on the Eastern prom. Snap a selfie at Portland Head Light. Take a yoga class in the square. Or meet fellow travelers on a guided tour. There is history and art busting at the seams. Private/ self-guided tours for when you want to bask in your alone time or join a group to share stories and enhance the travel experience more. It should be no surprise that there's an abundance of things to do in the Greater Portland area. Whether you're chilling on land or want to get out on the water, you'll find plenty to do!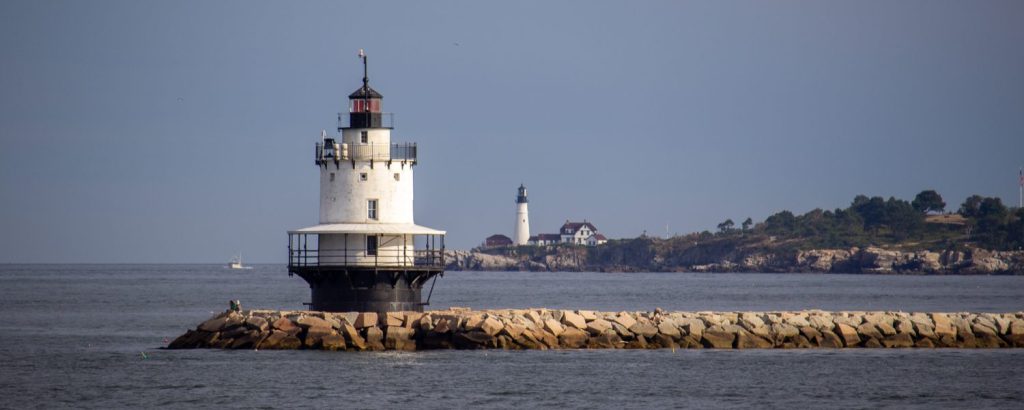 Take in the Maine's coastline, with lighthouses, islands, and nature in the most beautiful setting. Hop on the Casco Bay Lines ferry and daytrip to a local island or coast on the daily Mailboat run to immerse yourself in the culture and sail amongst the commuters and locals travelling to and from the Calendar Islands. The only thing better than enjoying a bottle of wine is getting to drink it while sailing on the ocean! When you attend a Wine Wise sail, you'll get to cruise along Casco Bay and learn all about wine.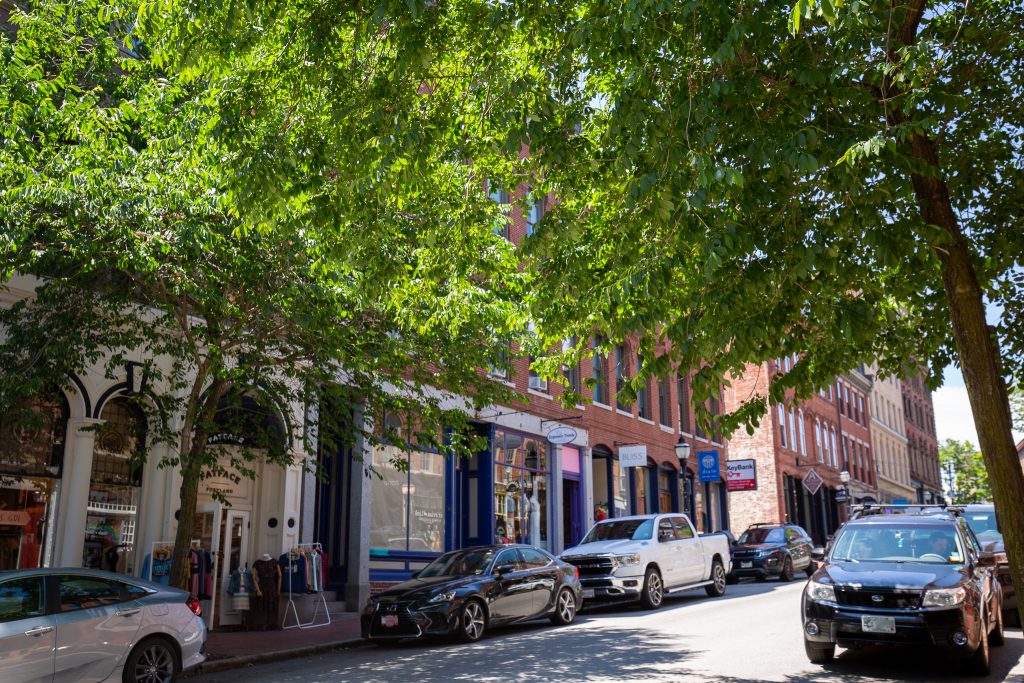 Start with what you love. There is space for every hobby, activity, and adventure in Greater Portland. If you're an art lover – exploring the sites and sounds of the Arts district where sculptures, murals, and exhibits like our creative bus shelters are around every corner. Get up close and personal with an interactive art experience at Muse Paintbar or Terrarium. If you are a sports fan, get a front row seat to the upcoming Maine Mariners hockey season, The Maine Mariners are the professional ECHL ice hockey team that plays at the Cross Insurance Arena. Or if you're looking for the green – head inside and take up for virtual golf and games at X-Golf to beat the heat.
You'll find a little bit of everything scattered across the Greater Portland, Maine region. From our sandy beaches to our rocky shores. A place for anyone and everyone to enjoy. Whether you come in a group, a pair, or are adventuring on your own – Maine will be waiting for you.
---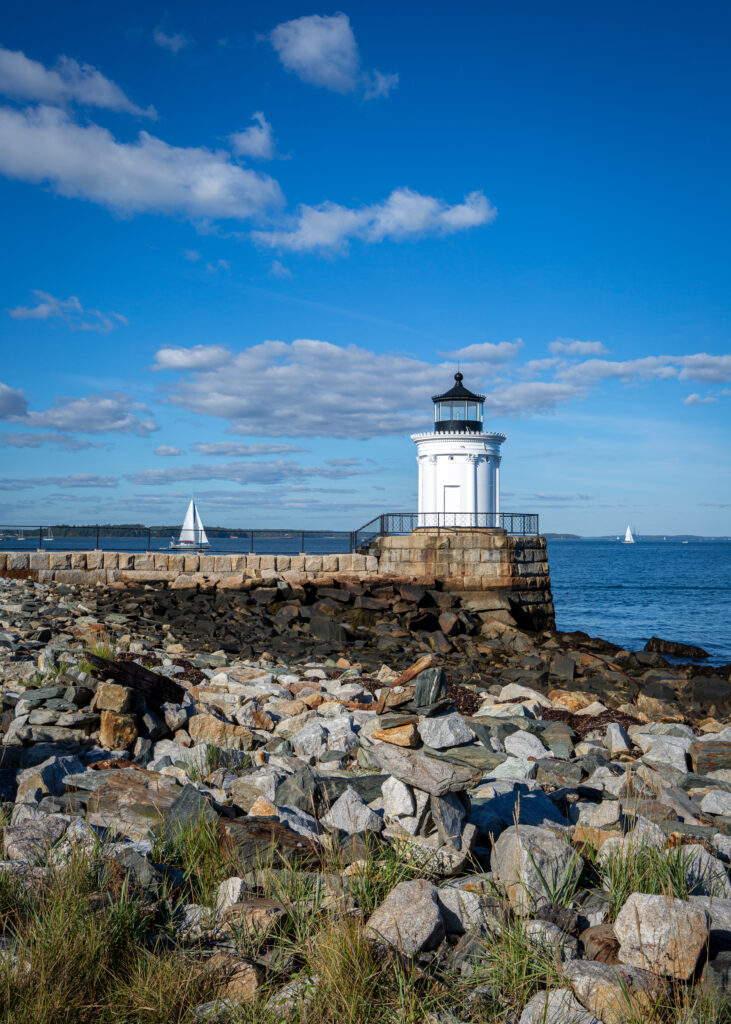 Safe Travels
Stay safe and secure while visiting the region solo. Portland was voted one of the top 10 places to live in the country according to U.S. News & World Report's 2021. Still, like you would no matter where you travel, come prepared with emergency contacts and being aware of your surroundings as a solo traveler.
Our Visitor Information center is open to the public and equipped with public restrooms and resources on-site should you need any additional support or recommendations while in town.
---