10 Reasons to Bring Your Destination Wedding to Greater Portland, Maine
There's no shortage of things to love about Maine, from the sprawling coastlines to picturesque towns. If you're starting to plan your dream wedding, keep reading for 10 reasons to bring your destination wedding to Greater Portland, Maine!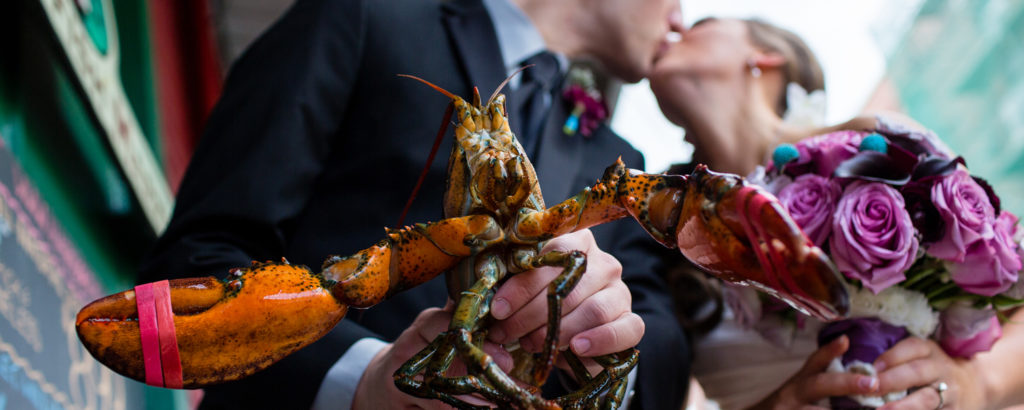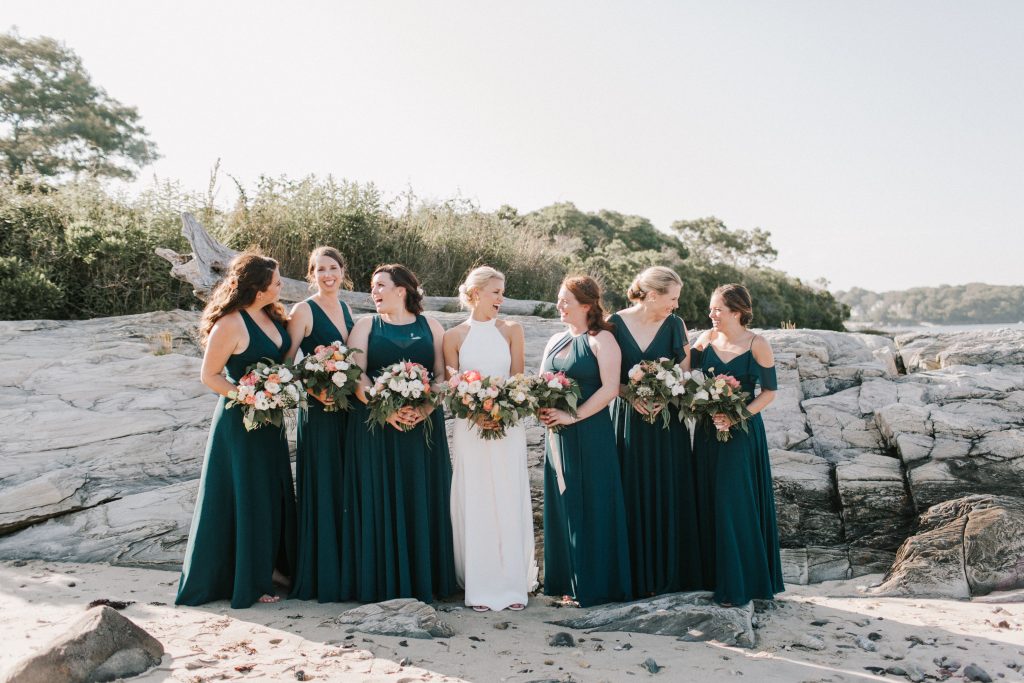 1. Maine is Beautiful in Any Season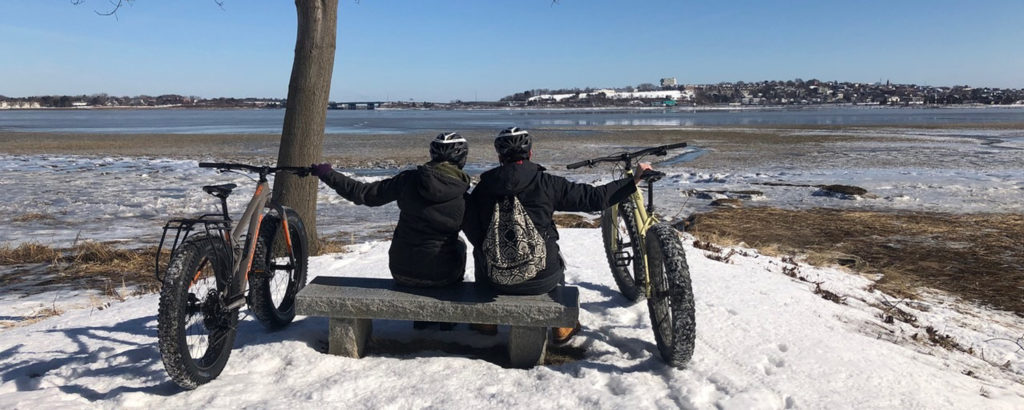 If you're considering bringing your destination wedding to Maine, be prepared for beauty everywhere in every season. You'll have no problem finding a classic New England tableaux of rocky coastline and waves crashing by the shore, but it's only one side of Greater Portland, Maine. You can look forward to cool breezes, flowers in bloom, and stunning landscapes during the summer.
Fall is also lovely when you see the richly vibrant foliage, which can make an incredible backdrop for your wedding photos. There's no better place than Maine if you love winter for experiencing its natural beauty. Consider the unique possibilities, like getting married on top of a snowy mountain or embracing coziness with roaring fires, snow coming down outside, and warmth emanating everywhere.
---
2. There's No Shortage of Wedding Venues to Choose From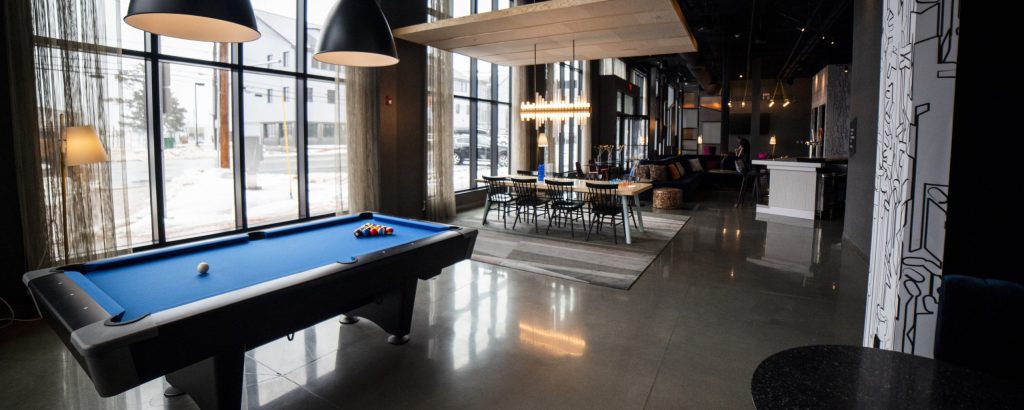 If you want endless options when choosing a venue, Greater Portland has it all. Sure, it's known for oceanfront bliss, but there's much more to the picture. Think rustic-chic barns, resorts, restored Victorian mansions, lakefront retreats, or say I do onboard a chartered sailboat. Making your unconventional ideas is possible when you choose to host your destination wedding in Maine.
---
3. Your Guests Will Have Plenty to Do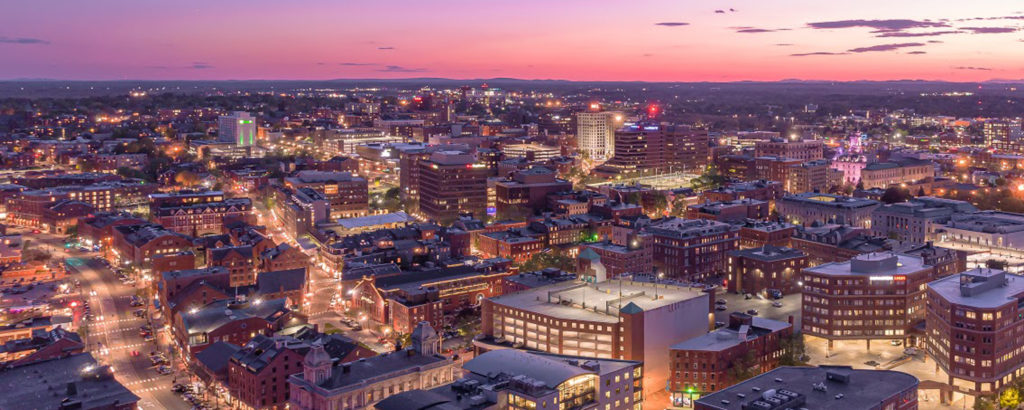 One thing that you may not consider until you're in the throes of wedding planning is what your guests will do when they come to your wedding. Many people come in for a destination wedding and consider it a vacation, too. Make it worth your guest's time by offering them plenty of activities to choose from. It becomes much easier to plan group activities when you have your wedding in a place with options. Do members of your wedding party love the great outdoors?
Activities like kayaking, sailing, or hiking can keep them engaged before your big day. Are your guests looking to relax? Greater Portland, Maine, has plentiful options for spas and relaxation! They'll return rejuvenated and ready to witness the happiest day of your life. After all, Maine is called Vacationland for a reason.
---
4. There's Something for Every Bride Here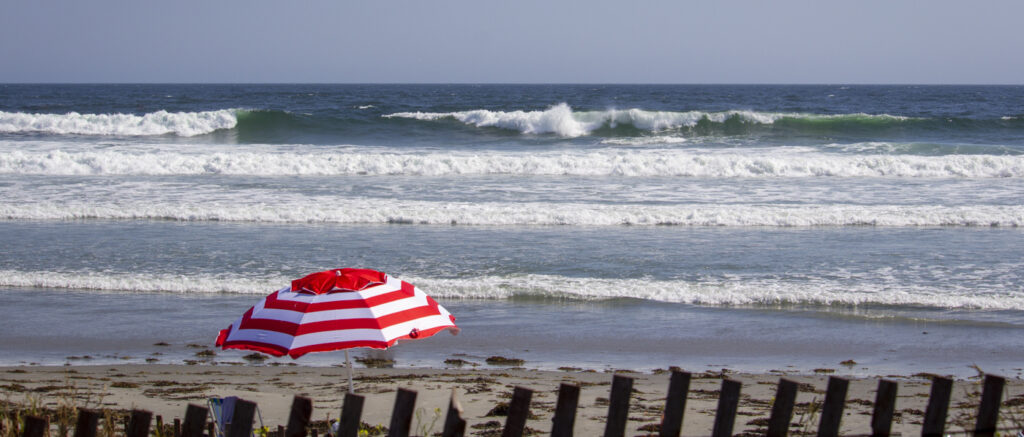 Don't want a wedding like everyone else's? When planning your destination wedding in Greater Portland, Maine, you don't have to compromise. Get married in front of lobster traps at a lobster shack and have a classic lobster bake after. Plan an intimate ceremony on a rocky beach with dramatic waterfront views, no matter where you stand. Love the cottage core vibe? You can find wonderful cabins on lakes that fit your aesthetic while providing a unique wedding venue. Take a breath of fresh air in the woods and feel tranquility in your soul. Always loved the lighthouses of Maine?
You can get married at a lighthouse! It's a wedding location that's just as one-of-a-kind as your love. Want to feel like you're in a separate world? Consider renting House Island or Fortland for your wedding. Located in the middle of Casco Bay in Portland, there is truly nothing like this exclusive paradise. If you can dream it, you can find a wedding venue in Greater Portland, Maine, that will make your guest's jaws drop.
---
5. Personalize Festivities with Local Craft Beer and Spirits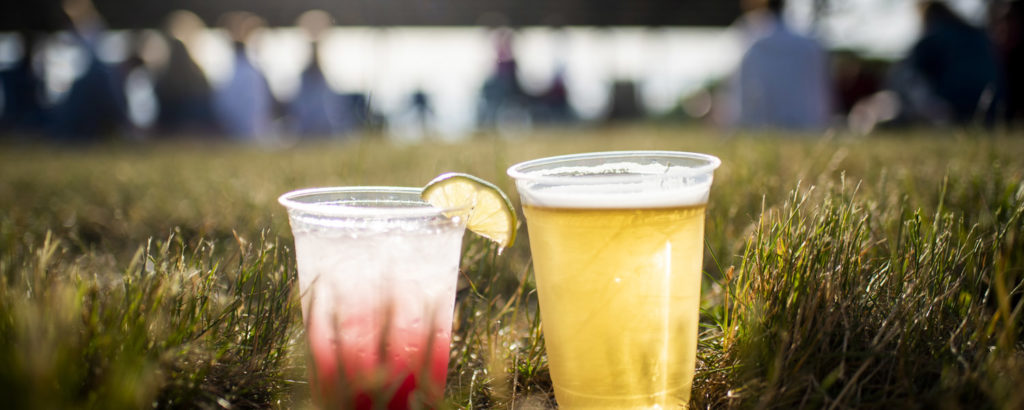 Maine is well-known for having some of the best craft beer and spirits in the country. From small-batch microbreweries to award-winning distilleries, you'll find it all here. Why not personalize your festivities with these local purveyors? You'll take your destination wedding to the next level when you inject a little local flavor into your plans! Feature craft beer during your cocktail hour, or have local spirits like gin, bourbon, or vodka become the star in your signature cocktail. These are the touches that your guests will remember for years to come!
---
6. Take Advantage of Maine's Incredible Food Scene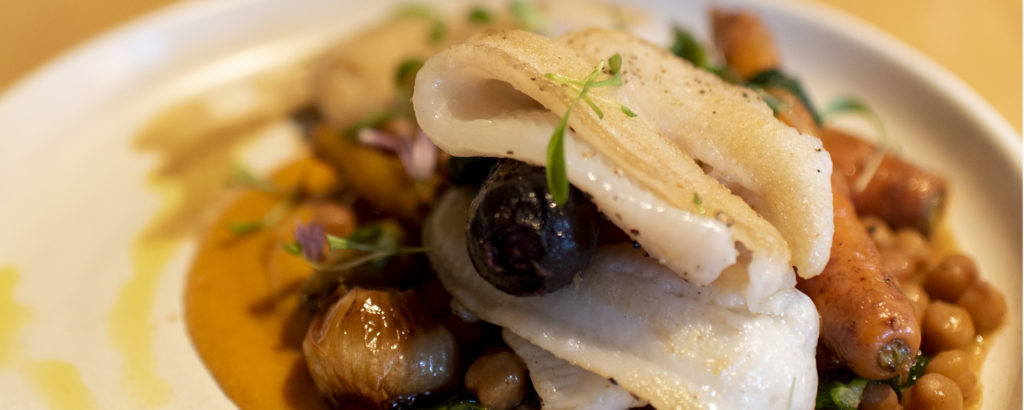 If you're going to feature local craft beers and spirits at your Greater Portland, Maine destination wedding, it only makes sense to take advantage of the incredible food scene here. After all, Maine is the place to be for serious foodies, so why shouldn't your wedding reflect that? Although Maine is most famous for its lobster and other delectable seafood, you'll find that the food here is awe-worthy. It's hard to go wrong with resorts on the ocean featuring impeccable meals.
If you're going with a more non-traditional venue, you'll find expert catering companies with bites that make your mouth water. Think mini lobster rolls in garlic aioli, grilled baby lamb chops, Maine crab bruschetta, steak and cheese spring rolls to start, then classic filets with lobster tails, salmon in a white wine velouté sauce, or chicken filled with wild mushrooms and paired with fresh herb risotto. If you want your food to be remembered for years to come, choosing local will help your ceremony stand out in a sea of weddings.
---
7. Plenty of Transportation Options Make it a Cinch to Get Here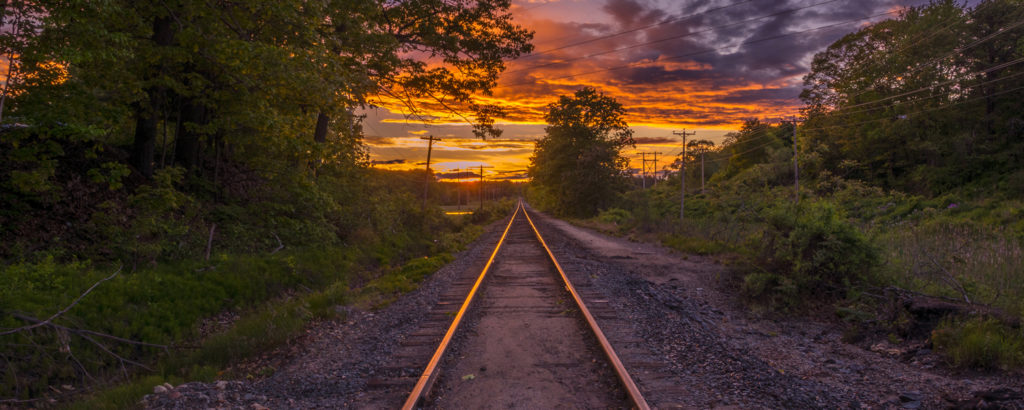 Are you worried about how your guests will make it to Maine for your destination wedding? Don't be, because there are plenty of transportation options to make getting here a breeze. Guests can easily fly into the Portland Jetport, conveniently located about fifteen minutes away from the Old Port. They can also fly to Boston's Logan airport, which is only a few hours away by car or bus. Those that don't want to fly can also use the Amtrak Downeaster or take a bus to the Portland Transportation Center. Once here, your guests will have no problem getting to their hotels and exploring the area!
---
8. Take Your Pick of Stunning Backdrops for Your Wedding Photos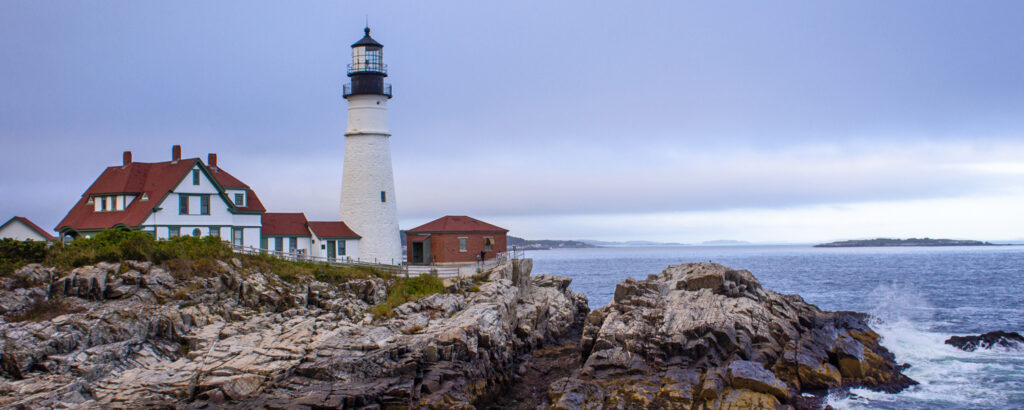 Although your venue for a Greater Portland, Maine destination wedding is a crucial detail, your photos are something you and your partner will look back on for the rest of your lives. The great thing about Maine is taking advantage of the endless beauty here is an easy choice. Whether you're looking for the perfect spot to take your First Look, or you want to photograph the wedding party somewhere awe-inspiring, Greater Portland, Maine, has no shortage of stunning backdrops. With over 3,000 miles of tide coastline, state parks, tranquil lakes, mountains, and other natural phenomena in Maine, you can make your wedding photos a beautiful reflection of your love for your partner.
---
9. Expert Wedding Planners Will Help Make Your Big Day Perfect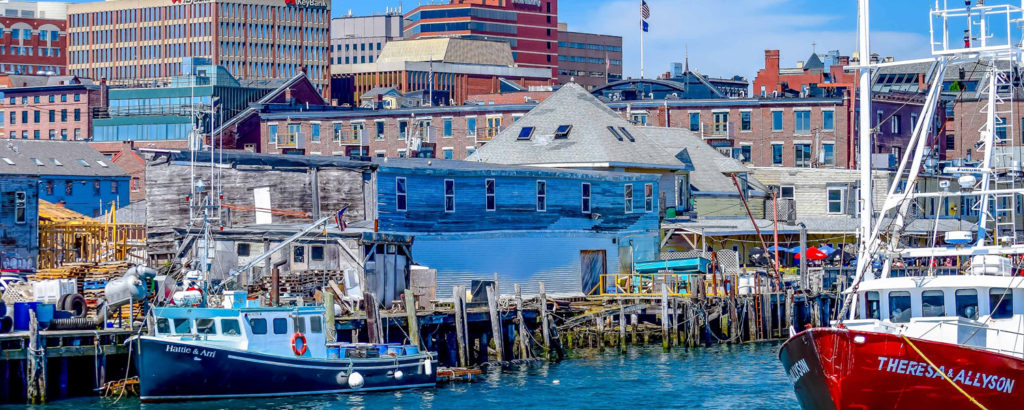 In Maine, you can find expert wedding planners to make your dream destination wedding come to life. Hiring a wedding planner is an excellent idea, especially if planning a wedding from another state. They can take care of all the details, from communicating with your vendors to reducing your stress when something doesn't come together as you originally envisioned. They'll be your point person from start to finish, and many Maine wedding planners already have excellent connections to the top vendors and pros in the state, making it easier to get what you need. Nobody will have a better idea of how to execute your perfect Greater Portland, Maine destination wedding than your wedding planner!
---
10. Spend More Time with Your Friends and Family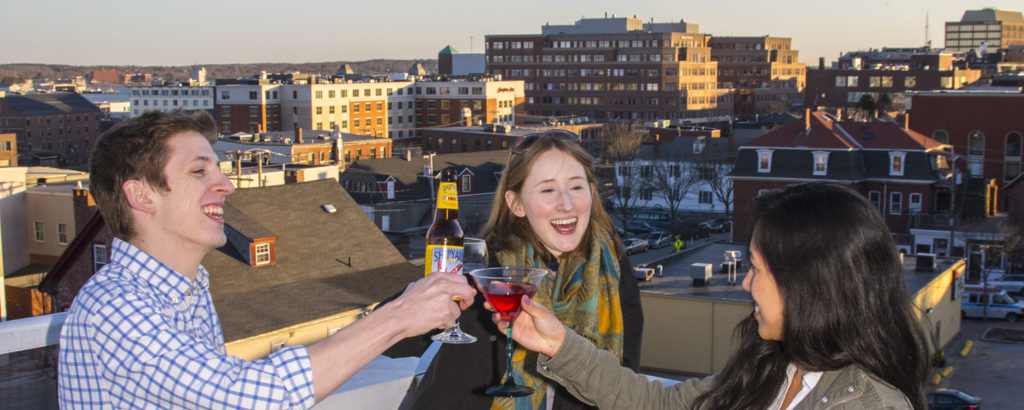 When you're planning a destination wedding that's far from home, your wedding becomes an event. For the couple getting married, this means you have more time to spend with those that mean the most to you. Most guests will often stay an entire weekend, giving you several days to be with those most important to you. You won't have to worry about seeing everyone on the day of your wedding since you'll see them throughout the festivities and during group activities! Whether you're celebrating with a welcome event at a popular local restaurant or choose to host a farewell brunch, you will have time to stay in the moment and take it all in.
---
Take the next step to making your Greater Portland, Maine destination wedding dreams a reality by contacting Visit Portland to receive our free event planner's guide!