Ultimate Friends Weekend in Portland, Maine
Fun-Filled Friends Weekend Exploring Greater Portland
Shopping Sprees, World-Class Eats, and Beachy Breeze
It's time to get the squad back together. Look no further than Portland, Maine with easy access by train, plane, bus, or car – get here from anywhere, so you can start spending time together sooner. Check our weekend guide on how to get started planning the ultimate Friends Weekend filled with craft brews, waterfront views, and endless fun.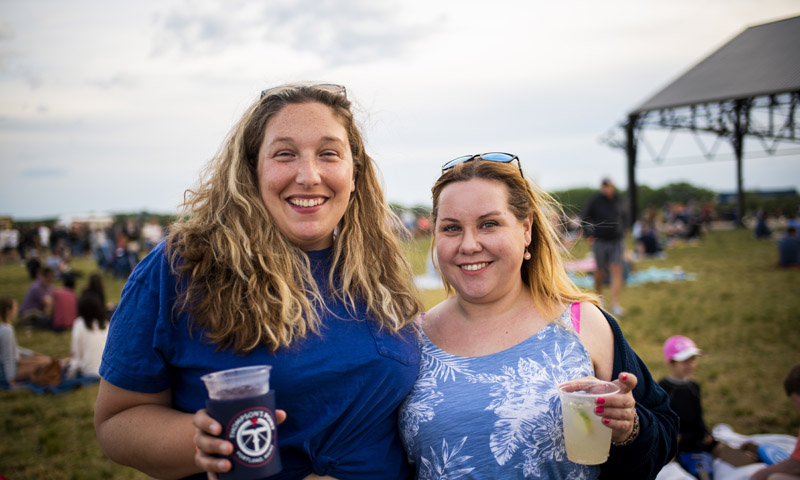 Photo Credits: Capshore Photography
---
Morning Arrivals
DAY ONE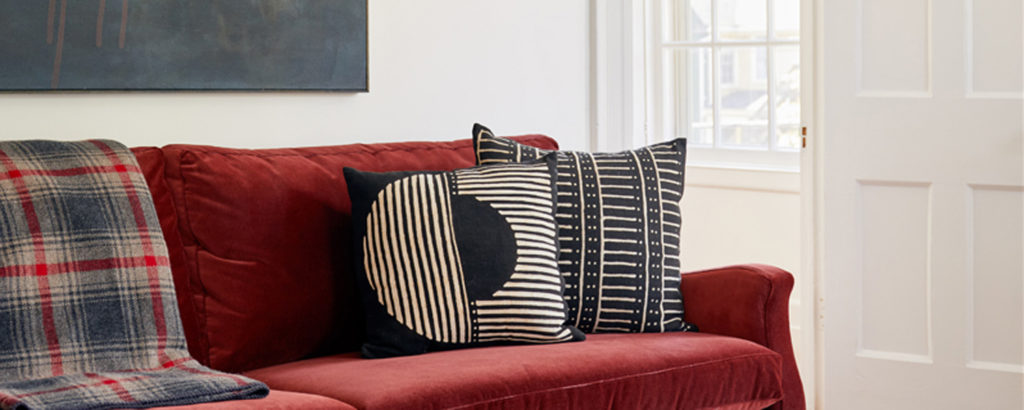 Every stay starts with a home away from home. Greater Portland offers the best of both worlds when it comes to accommodations. You'll find both chain and boutique hotels as well as local Bed and Breakfasts. Cabins and campgrounds provide a tranquil retreat for those who want to get closer to nature.
You'll find South Portland hotels just minutes from downtown – near the Portland jetport and the hustle and bustle of the city. Tru by Hilton offers a "Build Your Own" breakfast at their hotel and has plenty of mixed-use space if anyone in your crew has a little work to do. If you're interested in outdoor adventures, hotels in South Portland are just a stone's throw from our area towns, where you'll find lighthouses, parks + trails, and Casco Bay all waiting to be explored.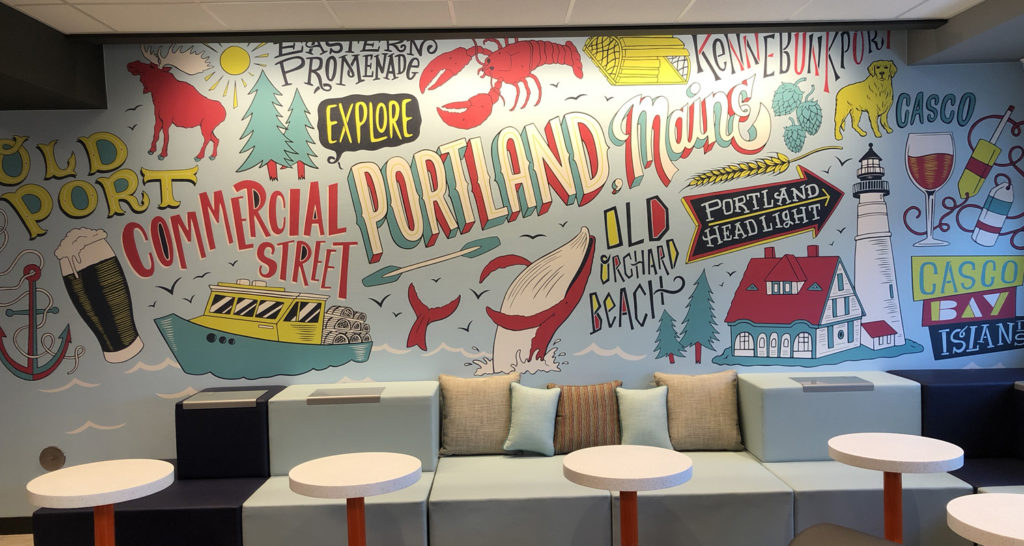 When you've gathered your group – get out and enjoy the fun, sun, and sea breezes walking downtown in our Old Port. Laugh and catch-up canvassing cobblestone streets. Pop into local shops for souvenirs and snacks while you make your way down to our Working Waterfront. The heart of Portland's Downtown District is along Commercial St. Where our area fishers and lobsterers weave in and out of Casco Bay with their catches. Lose yourselves in the slow, peaceful pace of the schooners, fishing boats, and ferry carving their way across the water. While you're at it – snap a new group photo! The opportunities are endless to find a picturesque photo spot downtown.
---
Lunchtime
DAY ONE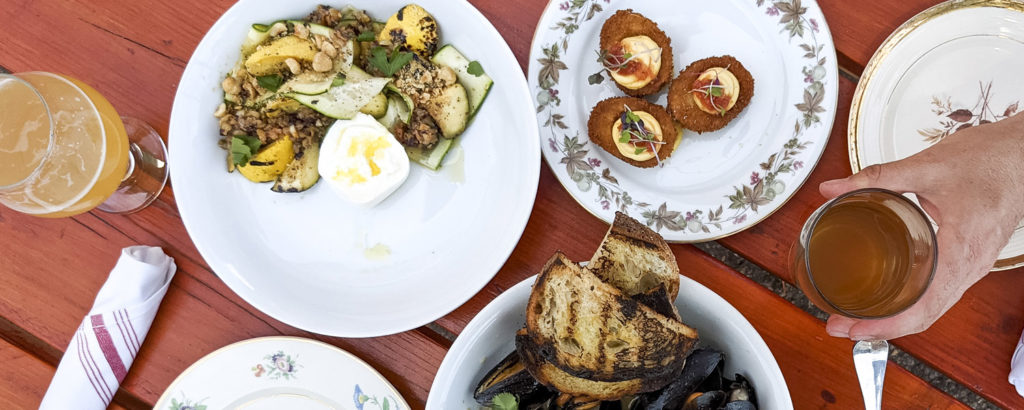 Imagine this: it's a bright, summer day on the waterfront in Portland, Maine. Your favorite people are finally together and you're ready to grab a bite. As you take in the picturesque views of the harbor, you find countless restaurants and feel a sense of community with your friends as you explore the serene landscape together. All food types are represented whether there's a member of the party who is vegetarian, vegan, gluten-free, or has a food sensitivity – we take care of your crew as if they are our own.
Brimming with fresh seafood options like lobster rolls, clam chowder, and fish and chips. Maine is known for its abundance of fresh seafood, and there's no better place to experience it than off our rocky coast in Greater Portland, Maine. A group lunch downtown on the waterfront is the perfect way to enjoy the best of Portland's cuisine and atmosphere with your besties.
---
Afternoon
DAY ONE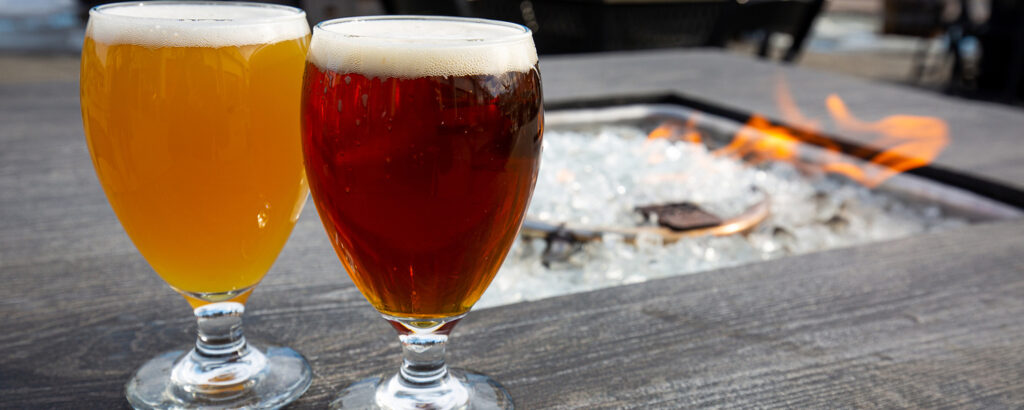 No trip to the region is complete without some brewery hopping. With over 20 breweries to choose from, each offering something unique, you just can't go wrong. Get off peninsula and explore where Maine's beer journey started at some of our classic establishments below.
Allagash
Known for its easy-to-sip and enjoyable flagship beer, Allagash White, Allagash is one of our brewery staples. Try a crisp and light like Seconds to Summer or a belgium golden ale, Tripel. If you're looking for a snack to soak up some of those suds – Bite into Maine's airstream trailer serves-up some of the best lobster rolls you'll ever taste, or if you're not into lobster rolls, there's pulled pork sandwiches, lobster grilled cheese, and burgers.
Geary's
After you've had your fill of the brews and bites at Allagash, get ready to do a little walking to your next stop. It's close because Geary's is about a half mile from Allagash, meaning it's easy to walk to. Once you get to Geary's tasting room, you'll find plenty of classic beers, like their Razzle Dazzle Raspberry Tart, Original Pale Ale, or Off Trail Brown Ale. Settle in outside at the Beer Garden, where you can play a game of cornhole or sit and chat for a bit. Geary's was New England's first craft brewery and is a superb spot for an afternoon of casual drinking with your friends!
Don't think we forgot your pals who prefer wine, spirits, or even a non-alcoholic option. There's endless opportunities to explore the tastes of locally-sourced ingredients in Maine from wineries and distilleries to kombuchas, juns. and crafted mocktails.
---
Evening
DAY ONE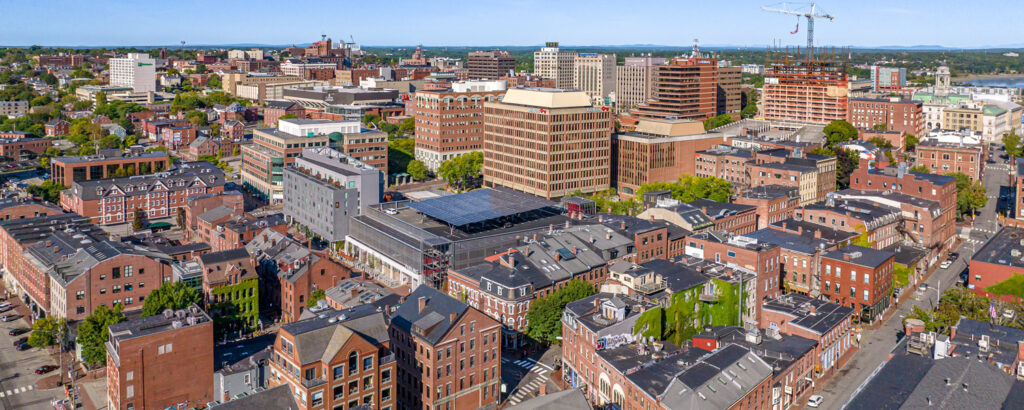 You may have heard about Portland's unbelievable food and drink scene, but it's also a hub for the performing arts. Many of your favorite stand-up comedians now have stops on their tours here, making it an excellent activity for friends to do together. Make a night of it by grabbing a bite and head to one of our venues like Merrill Auditorium, State Theatre, or Cross Insurance Arena.
---
Morning
DAY TWO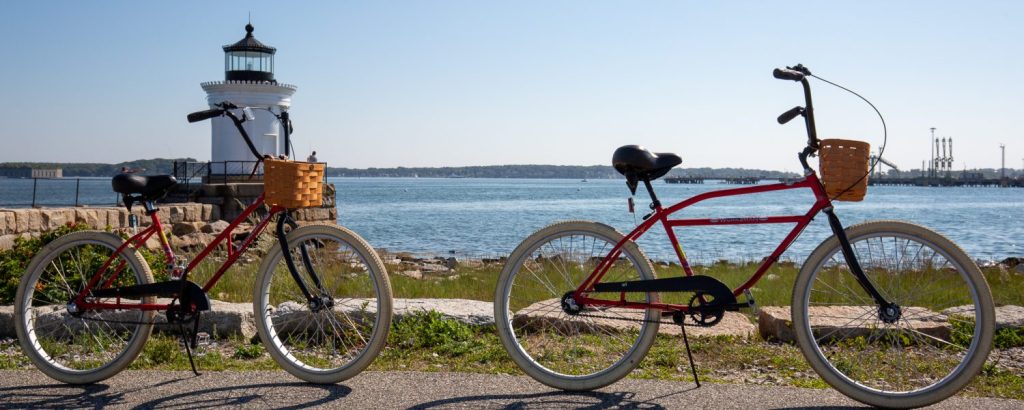 When you wake up refreshed on the first full day of your trip – you're going to want to get out and go exploring. Our outdoor adventures can take you all over town. So, ask yourselves – what does level of recreation is the group looking for? Find everything from hiking trails to scenic walks in the park over the bridge at our lighthouses in Cape Elizabeth and South Portland.
How about getting out on the water? Take a cruise or ferry over to a local island for frozen cocktails and sandy beaches. If your friends want to explore more of Casco Bay, what's more fun than sea kayaking? Sea kayaking with your favorite people while enjoying the salt air and scenic views.
Portland Paddle has everything you and your besties need for a good time. Don't worry about equipment or gear because you can rent it right from them conveniently at their East End Beach location. You can also take lessons to help you and your group get your sea legs. Once you feel comfortable, you can paddle and kayak around the East End beach waters. There's nothing better than a soft breeze on your face on a warm spring day while you paddle with a group!
---
Afternoon
DAY TWO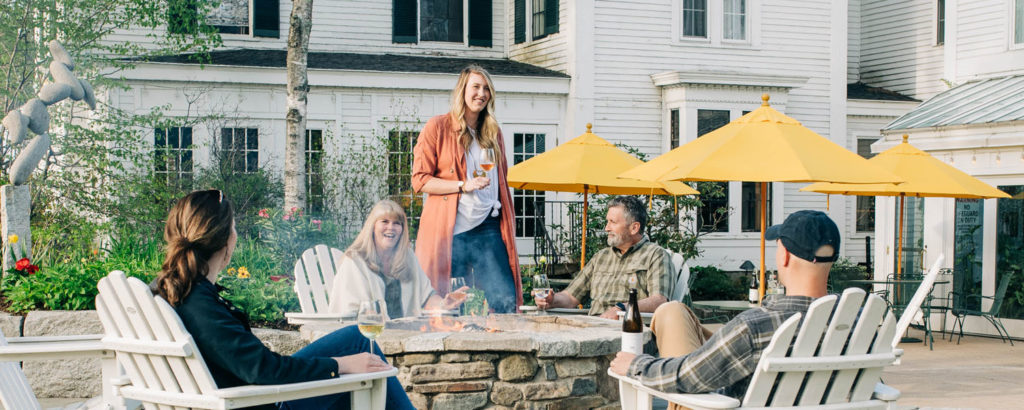 Take a trip to one of our area towns for the afternoon. Getting away doesn't have to mean going far away – in 10 minutes you can arrive on a sandy beach or rocky coast featuring lighthouses and parks. Or visit the shopping capital of Maine. Portland to Freeport is about 25 minutes by car, making it a convenient day trip destination. If you get peckish, Linda Bean's Perfect Maine is a fun stop for a lobster roll. After all, there's no such thing as too much lobster in Maine. While you're perusing the outlets, remember to check out the 24/7 flagship LL Bean store and the iconic Bean Boot to take group selfies with.
If you want to stick closer to downtown, head over the bridge in South Portland to test your smarts with trivia at Island Dog Brewery in South Portland. Not only can you test your smarts during Sunday trivia, but you can also support another local brewery. Trivia is always more fun with friends, so gather up your group, put on your thinking caps, and get ready to have fun. Island Dog Brewery has a wide variety of beers, flights, and it's even dog friendly – so you might make a new friend while you're there. All you need to do now is come up with a clever trivia team name.
---
Evening
DAY TWO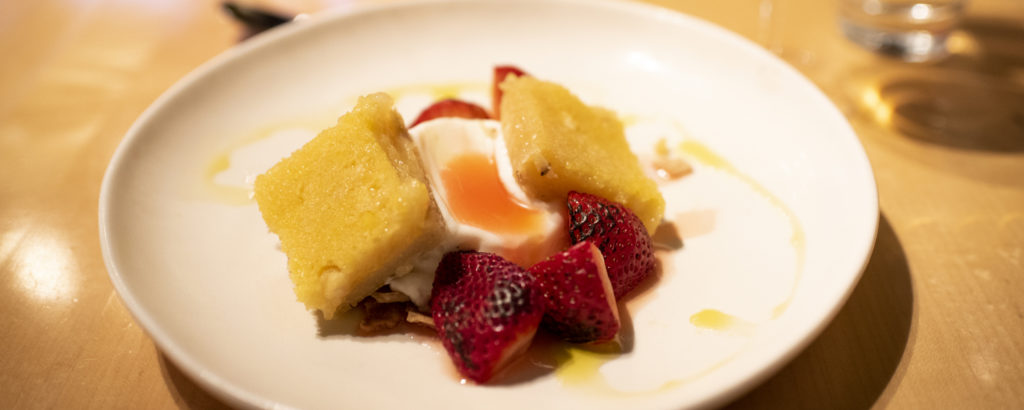 Gather your squad and head back to the city to indulge in an unforgettable culinary adventure. Experience the unique blend of flavors and aromas that make Portland's restaurants stand out from the crowd. The culinary scene is a testament to the chefs' passion for using local ingredients and farm-to-table (or often ocean-to-plate) dining, making it a must-do destination for your foodie friends. From upscale seafood to rustic Italian and beyond, Portland offers a mouth-watering experience for every palate.
From the first bite to the last sip, you and your friends will discover the magic of Portland's food scene and make memories that will last a lifetime. For a nightcap – grab a crafty cocktail downtown and bask in the late-night nightlife and entertainment at locals bars and pubs around the city. Trust us, it's the musical send-off your friends trip needs.