48 Hours of Spring in Portland, Maine
enjoy spring in our city by the sea
outdoor adventure, blooming flowers, and seasonal snacks + sips
Spring means cool, sea breezes, blooming flowers, and an burst of energy. With a destination rejuvenated you'll find this season to be a breath of fresh air. With warmer weather, you can enjoy a stroll down our working waterfront or along our cobblestone streets. Enjoy outdoor eats, seasonal craft brews, and the region bursting with new life.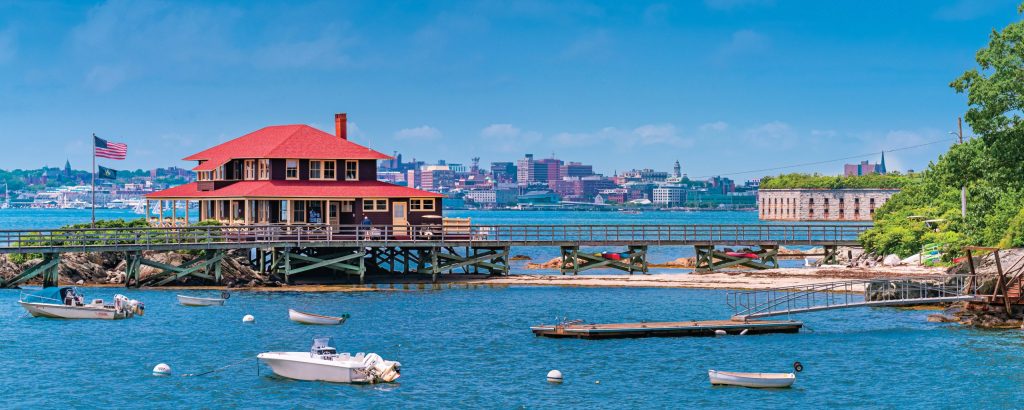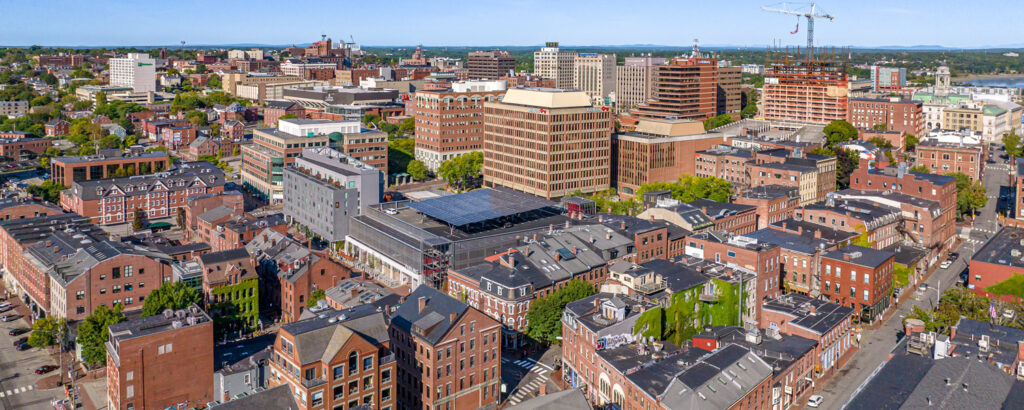 Photo Credits: Peter Morneau Photography
---
DAY ONE
Morning
Portland's walkability – trails, green space, and scenic, cobblestone streets is one of the biggest draws of our city by the sea. You can navigate your way across our 3 1/2 mile peninsula easily. Wander along and explore neighborhood shops while working up an appetite for the first meal of the day. Downtown there are so many breakfast hot spots to choose from. Start with where the locals go.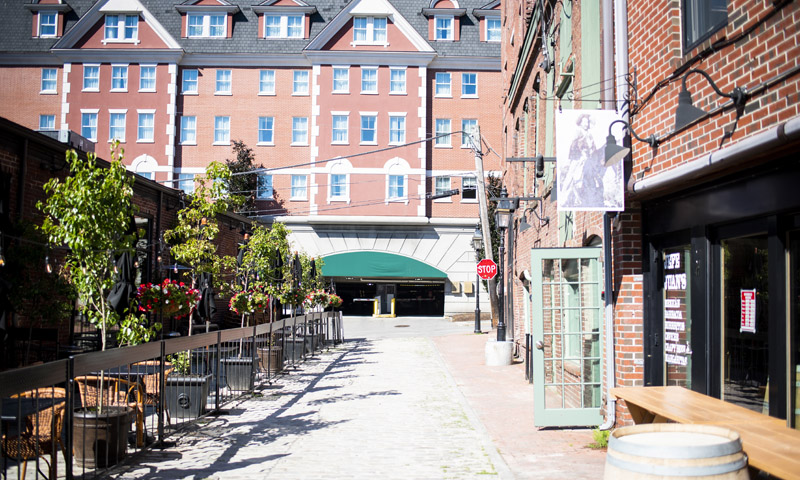 You're sure to find traditional, casual fare out on Portland's Working Waterfront. Stop by a classic like Becky's Diner. Splurge on the Lobster Benedict, or try a delectable corned beef hash omelet to satisfy any early-morning craving. The waterfront downtown allows for seagull spotting and leisurely watching the lobster boats come in and out of the Bay. You may seek out an outdoor spot at local restaurants. Find a water view at Porthole or a view of our Old Port cobblestone street at Ri Ri Irish Pub on Commercial Street.
---
AFTERNOON
Want to make a splash? You can get on a boat anytime in Greater Portland, but there is something special about exploring the coast of Maine when the snow melts and new life in lingering in the air. Hop on a daily tour to explore the sights: lighthouses, retired military forts like Fort Gorges, or go island hopping.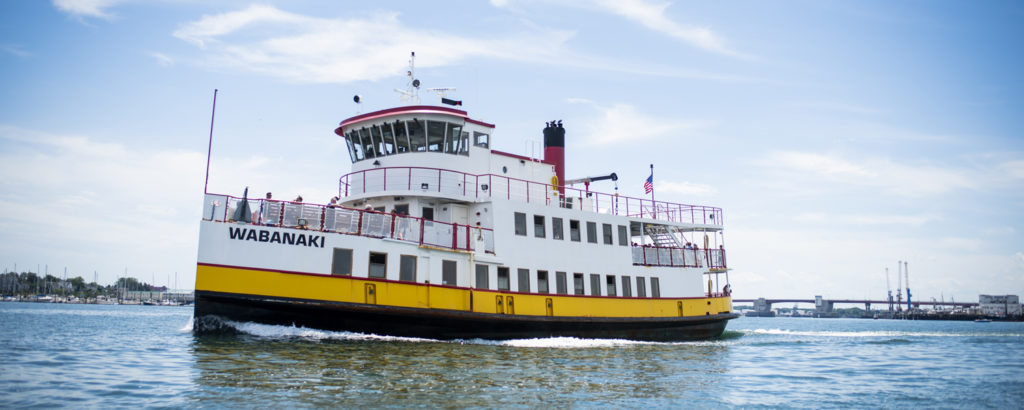 So many islands, so little time. Head on over to Long Island for a local craft brew on the deck at Byers & Sons Long Island Bakehouse. Soak in the sun and sea breezes off Casco Bay. Serving brunch. lunch, dinner you can come for the island time and stay for the home made pies, muffins,
---
EVENING
Once you're back on the mainland, by ferry or water taxi, it's time get out and explore more of the city (and beyond). Start on the East End, Or, as it's nicknamed, the "Yeast end" due to the craft breweries nestled around. Like, Shipyard Brewing, next to the brand-new Cambria hotel, A family-owned brewery based in Portland for over 25 years. Visit for a flight and enjoy one of their many award-winning beers like Smashed Blueberry, American Pale Ale, or their Monkey Fist IPA.
Explore even more breweries, distilleries, and kombucha up on Washington Avenue, like Root Wild or Rising Tide Brewing.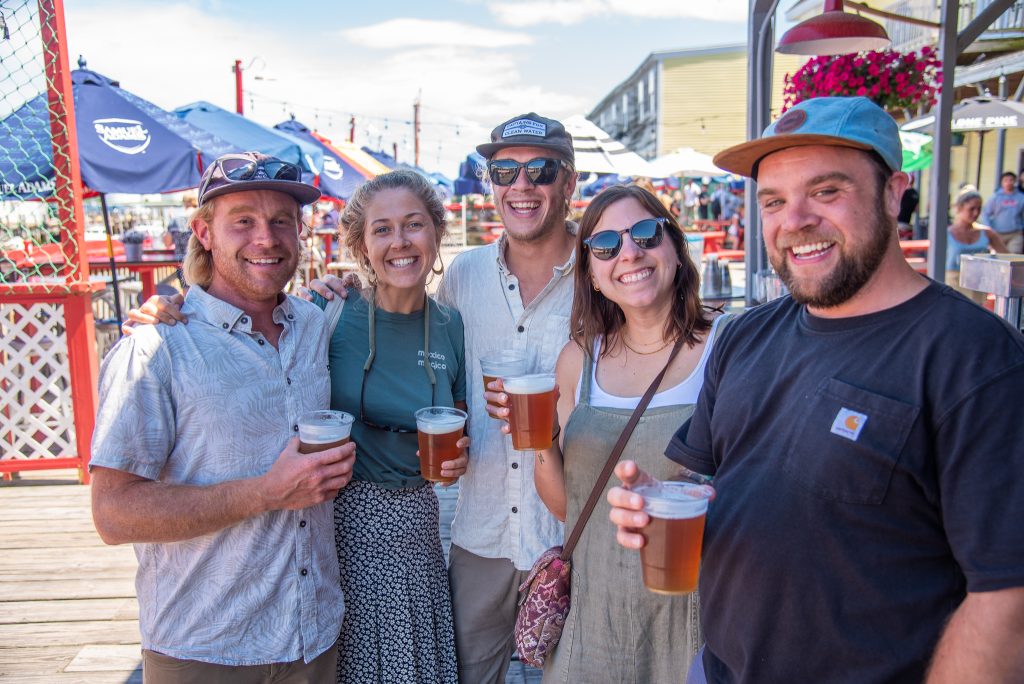 If you are looking for a all-ages or non-alcoholic option, we have plenty of refreshing choices for you. Whether your thinking mocktail, Kombucha, Jun, Coffee, or Tea. A Springtime sip is plentiful in Portland. Find home-grown, locally-sourced, and foraged ingredients packed into these passion-projects.
A trip to Portland just isn't complete without a little lobster. Get your fill with lobster dinners and rolls all around the region. It doesn't get fresher than in Maine. And when downtown you can feast on fresh seafood alongside those gorgeous waterfront views.
---
LATE NIGHT
Keep the night going by stopping for a nightcap at one of the hottest bars in the city. In Portland, that just might mean going-up to one of our Rooftop bars. Luna Rooftop Bar is one of the newest added to the line-up with chic, innovative, cocktails. Be sure to try the Parlez-Vous Francais, with Calvados, Lemon, House Made Raspberry Syrup, and Lambrusco for a refreshing yet sophisticated fruit-forward cocktail. Or enjoy a mocktail like the Focus with Schisandra Berries, Mint, Peach Nectar, Honey, and Bubbles to stay clear-headed and in the moment.
There are no wrong choices because the view from the rooftop is the star. Gaze out and see the Old Port stretching out in front of you for miles. It's truly some of the best views in the whole city.
DAY TWO
Morning
Grab a pastry from one of the many bakeries near Congress Street, or get a cup from the renowned coffee shop Coffee By Design. On the West End, you'll find the Western Promenade, which features gorgeous ocean and city views. It's a great spot to sit and enjoy a baked good (or two) while breathing in that briny, salty air that Portland is so well-known for.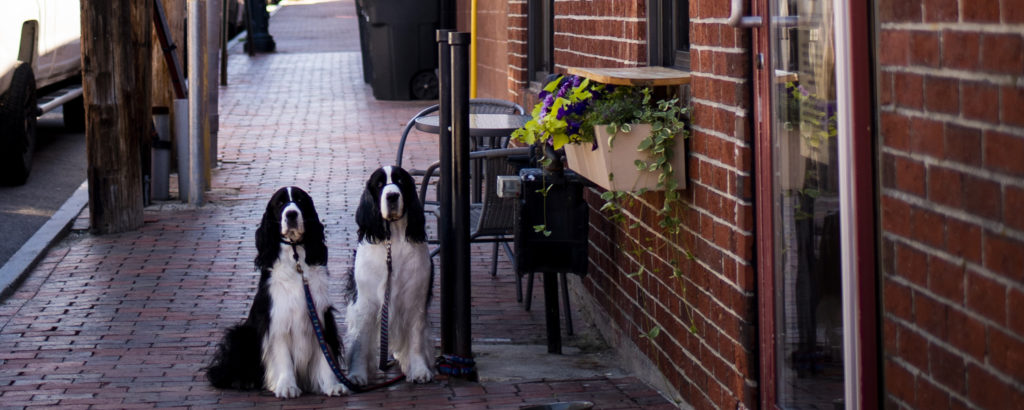 But you'll also see some of the city's most gorgeous architecture and homes because many original mansions are still in pristine condition. The streets are lined with trees, lush green grass, gardens, and colorful houses that beg for a second look. It should be no surprise that the West End is a Historic District comprising many houses built between the 1880s through the 1930s. It has a timeless, sophisticated feel, with many houses designed by architects John Calvin Stevens, a Portland resident, and Francis Henry Fassett, a Maine native known for his captivating Victorian High Gothic and Queen Anne styles.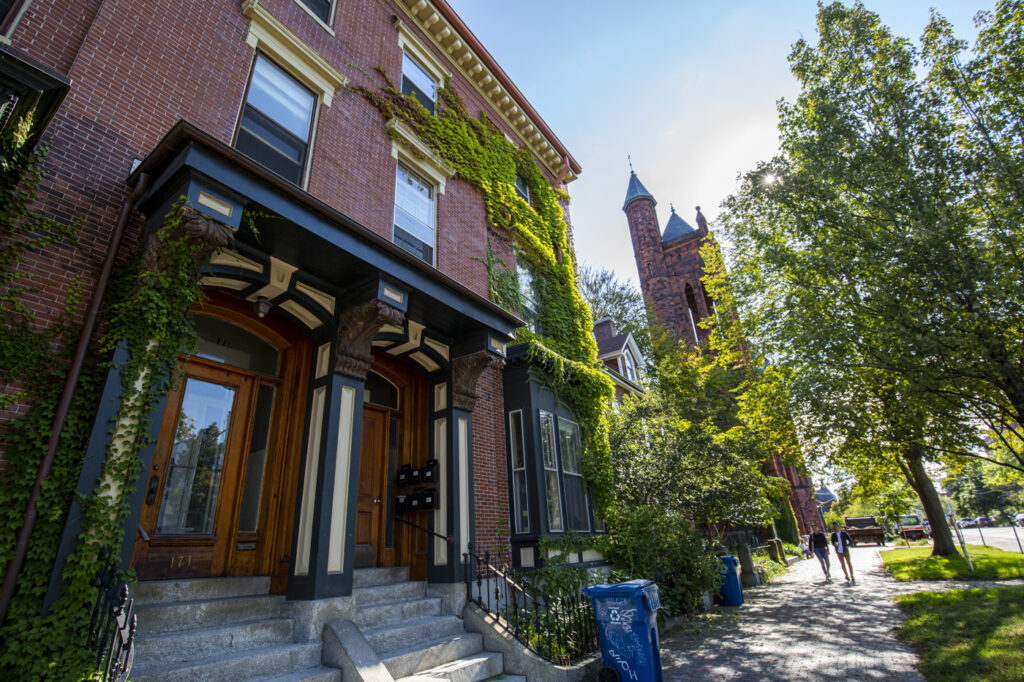 AFTERNOON
Victoria Mansion opens to the public seasonally until May 1st, you can catch a glimpse of its opulence. It's a classic example of a Victorian home and is considered one of the finest examples of the Italian Villa style found in America.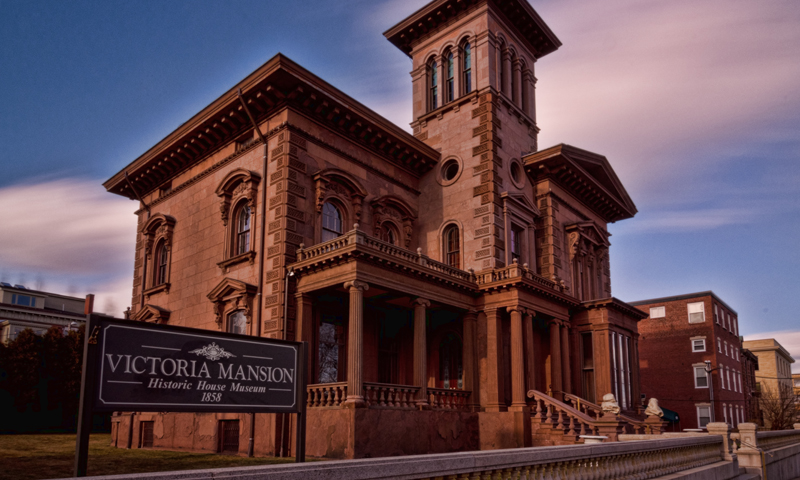 Immerse yourself further into Portland's art + culture scene by exploring the murals and sculptures across Portland's squares and green spaces. Public art is everywhere from the Our Lady of Victories statue in Monument Square to the creative public bus shelter initiative that brings local artists work into the center of the hub by creating exhibits out of our local transportation shelters. Find everything you need to know in our Art Lover's Guide.
EVENING
On your final evening in Portland, Maine, catch a show at the State Theatre. There's an excellent chance that one of your favorite national acts will be playing, or you may discover a new artist that's about to hit it big. The theatre itself is also a work of art. Since being lovingly restored and renovated, it's now back to its original glory. Ornate paintings, crown molding, and a stunning Atmospheric/Spanish style make this a one-of-a-kind event space to experience.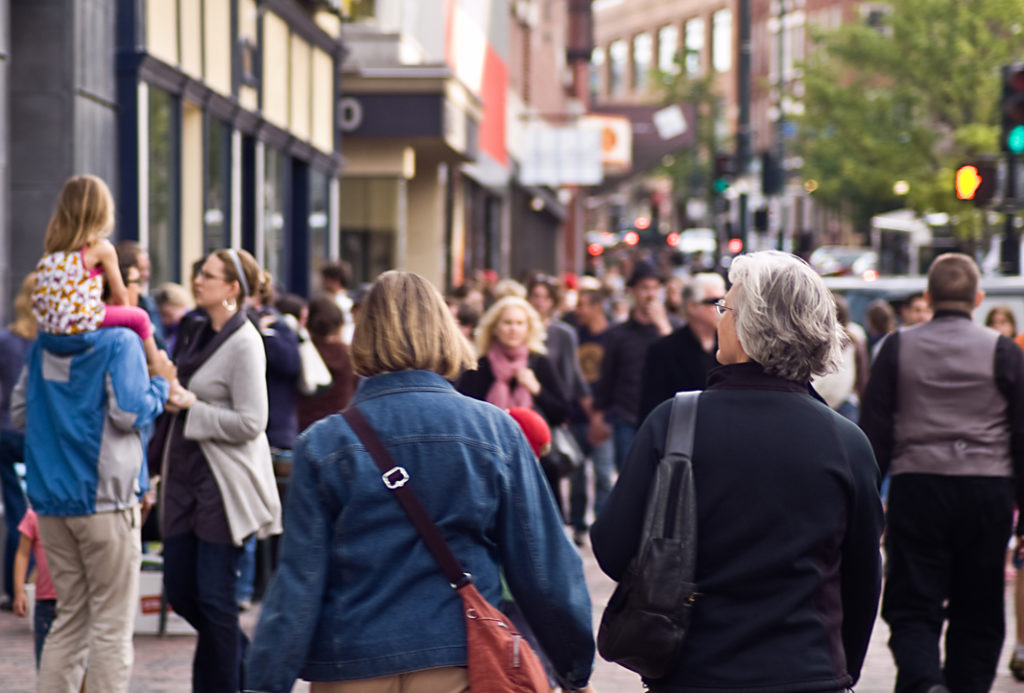 Looking for even more to do in Portland this Spring? Check out our Events Calendar.