Getting Here + Airlift
Navigating Greater Portland During Your Maine Meeting
With direct access to major highways, train/bus routes, and an international jetport 10 minutes from Downtown Portland…getting into the region is easier than ever. Centrally-located from big city hubs: Boston (1.75 hours), Hartford (3.5 hours), and New York City (6 hours) makes the region accessible and it's even easier to get around once you're in town.
Airlift + Getting Here
Flight and seat capacity is needed make a city viable for meetings and conventions and Portland International Jetport has been significantly increasing their airlift and capacity for group and visitor services year-over-year. Air access to Portland is excellent, averaging nearly 100 arrivals and departures daily from hub cities. Given its frequency of flights and convenient schedules, Portland offers attendees availability and service that cannot be matched by most destinations its size.
COMMERCIAL AIRLINES SERVING PORTLAND
American Airlines
Cape Air
Delta Air Lines
Elite Airways
Frontier Airlines
JetBlue Airways
Southwest Airlines
Sun Country
United Airlines
NONSTOP FLIGHT CITIES
Atlanta
Baltimore
Boston
Charlotte
Chicago/Midway & O'Hare
Denver*
Detroit
Florida (multiple airports)
Minneapolis/St. Paul*
Newark
New York/JFK & LaGuardia
Philadelphia
Raleigh-Durham*
Washington /Dulles & Reagan
*Seasonal non-stop service
OTHER AIRPORTS
Miles to Portland
Augusta 60 miles
Bangor 130 miles
Bar Harbor 160 miles
Logan (Boston) 100 miles
Manchester (NH) 90 miles
Pease (NH) 50 miles
HOURS FROM OTHER CITES
Atlanta 3:30
Baltimore 1:30
Boston 0:30
Chicago 2:30
Dallas 5:00
London 6:20
New York 0:60
Philadelphia 1:15
San Francisco 6:30
Tampa 3:30
Washington, D.C. 1:40
Group Travel
Meeting + Event Transportation
Just a few short hours away from other major hub cities and easily accessible to all major highways. Whether you arrive by train, bus, plane, or car it's easier than ever to get around is Greater Portland.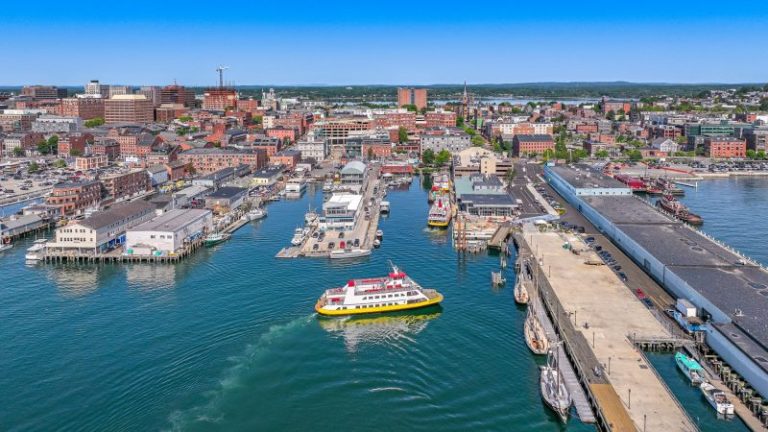 Getting Here
Navigating Greater Portland
Once you're here getting around is easy. Public transportation is available across Portland and beyond. Neighboring towns and regions are also just a short drive. Perfectly situated in Southern Maine, Portland makes an ideal hub spot to for day trips and off-site excursions.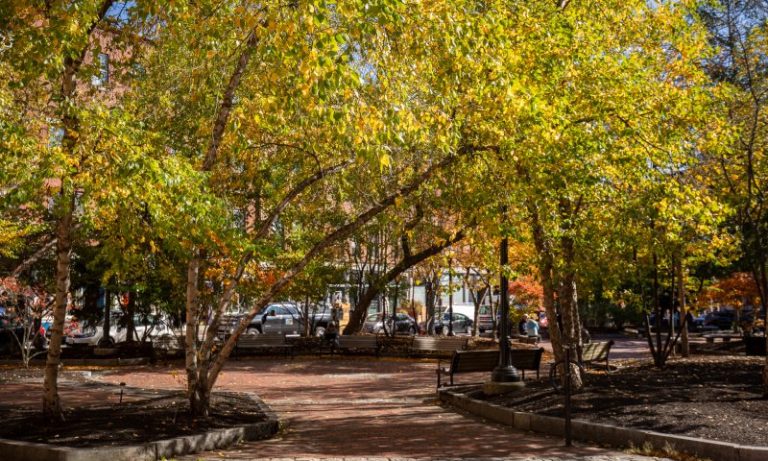 Parking 101
Street Parking + Garages
Don't Stress! With on-street parking, surface lots, and garages across Greater-Portland, Maine, you have plenty of parking to pick from across the region for your guests.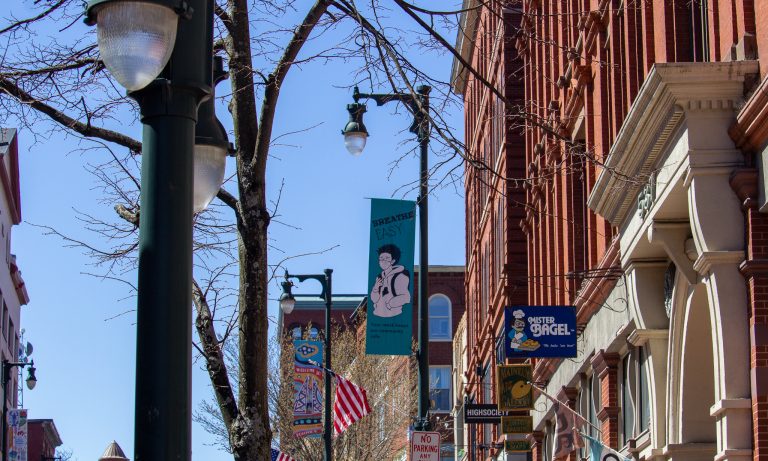 More Maine Transportation
Don't just see Maine from workshop window—get out and explore! You can get around in Greater Portland by car, bus, van, limo, or even by boat. Hop aboard a private charter water taxi, schooner, or car ferry.