10 Reasons to Meet in Maine
What's New for Meetings + Events in Greater Portland, Maine
Convenient transportation, world-class cuisine, and plenty of Coastline
If you're considering the Northeast for a meeting, event, or conference—now is the perfect time to start planning for the year ahead and thinking about what Maine venue you'll host your upcoming event at.
Keep reading for 10 reasons to meet in Maine.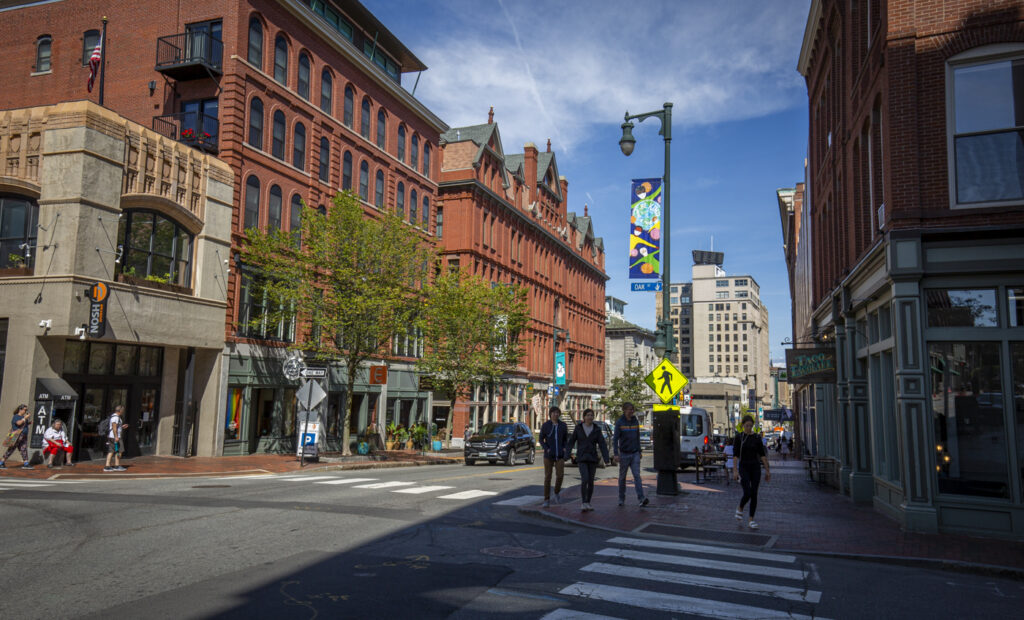 ---
1. Close to Several Airports and Other Modes of Transportation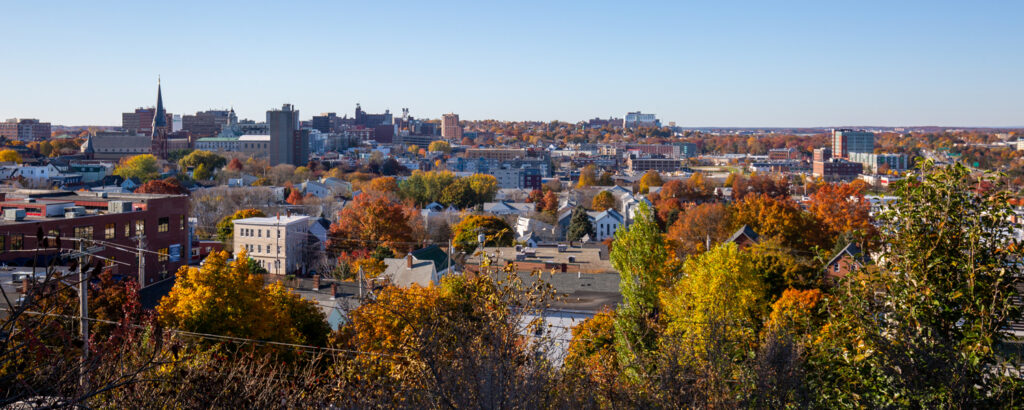 Whether you're coming from Boston, nearby New York City, or the other side of the country, Maine allows you access to several airports. Flying into Portland Jetport puts you only a few minutes away from downtown Portland, where you'll find an incredible assortment of hotels to choose from.
2. Easy access to both Boutique Hotels and National Chains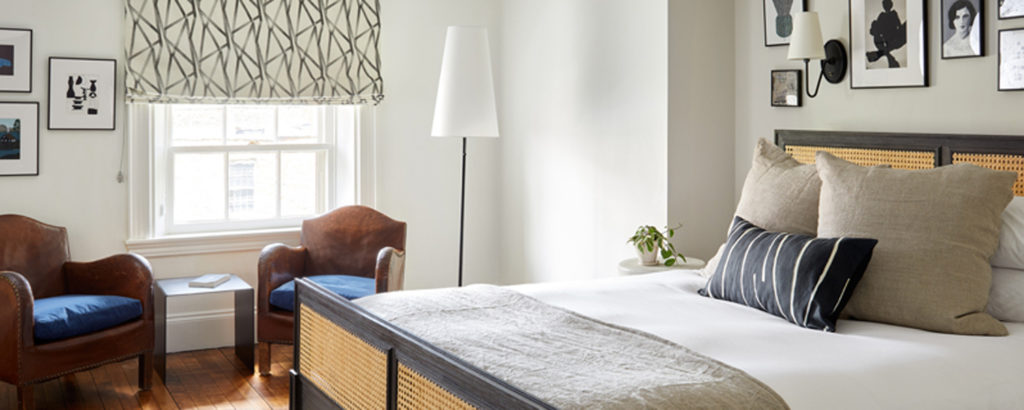 So little time, so many places to stay. Get dropped downtown in the middle of the action and stay a cobblestone walk away from local arts, eats, and entertainment. Or drive ten minutes in just about any directions and explore the rocky coasts and sandy beaches of our area towns. There are plenty of options from classic to one-of-a-kind including bed and breakfasts, gorgeous coastal inns, cabins, and lodges. Depending on where you want to be. There are over 6,500 hotel rooms available in Greater Portland.
No matter where you choose, you'll be able to experience the true beauty that is Maine. Staying in Maine also puts you close to the Bangor airport and Boston's Logan Airport. If you're not comfortable with flying, Portland is even a stop for the Amtrak Downeaster, with five round-trips daily. Whether traveling by car, bus, train, or plane, there's plenty of conveniences getting to Maine and staying here.
3. Miles and Miles of Stunning Coastline for Work and Play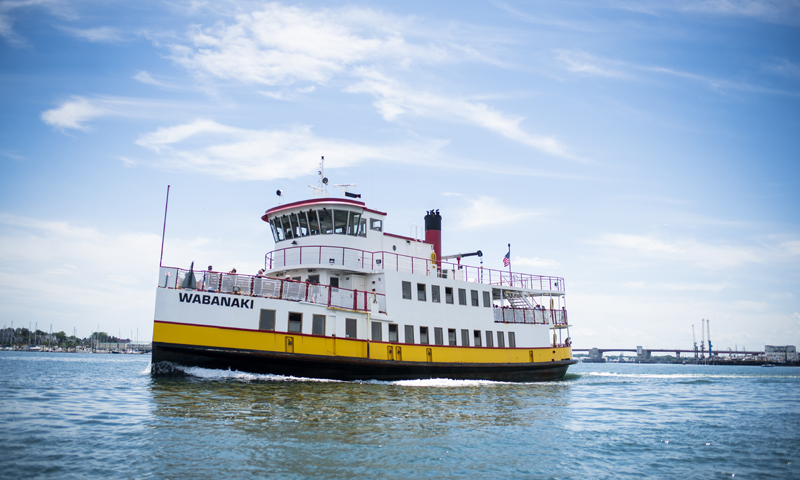 Photo Credits (L to R): Capshore Photography, Visit Freeport
Time and time again, one of the things that people love most about coming to Maine is the coast. It stretches on for what seems like forever, making coastal towns look like jewels waiting to be explored.
Sure, you may be here for a work trip, but that doesn't mean you can't have a little fun too! The coast is perfect for a sunset cruise along Casco Bay or simply stopping on a warm spring day to enjoy the view. With excellent fresh seafood at every turn, you can feast your eyes on the coastline while appreciating all that Maine is known for. Take your next team-building event up a notch by paddle boarding or kayaking on the ocean with your team!
4. Dine Out and Experience the Incredible Food Scene and Restaurants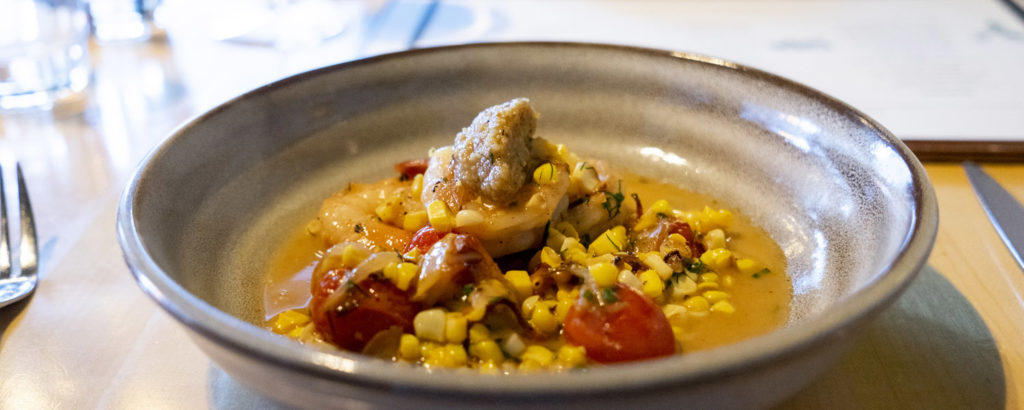 If you have the opportunity to come to southern Maine, make sure you're taking part in our incredible food scene. Portland is considered one of the foodiest cities in the country, with award-winning restaurants down every street of the Old Port.
But you'll find more fantastic meals outside of the city when you venture out to towns like Falmouth, Scarborough, Cape Elizabeth, and Yarmouth. Southern Maine has plenty of fine dining options for every member of your team to enjoy, no matter what they may love.
5. It's a Lobster Lover's Paradise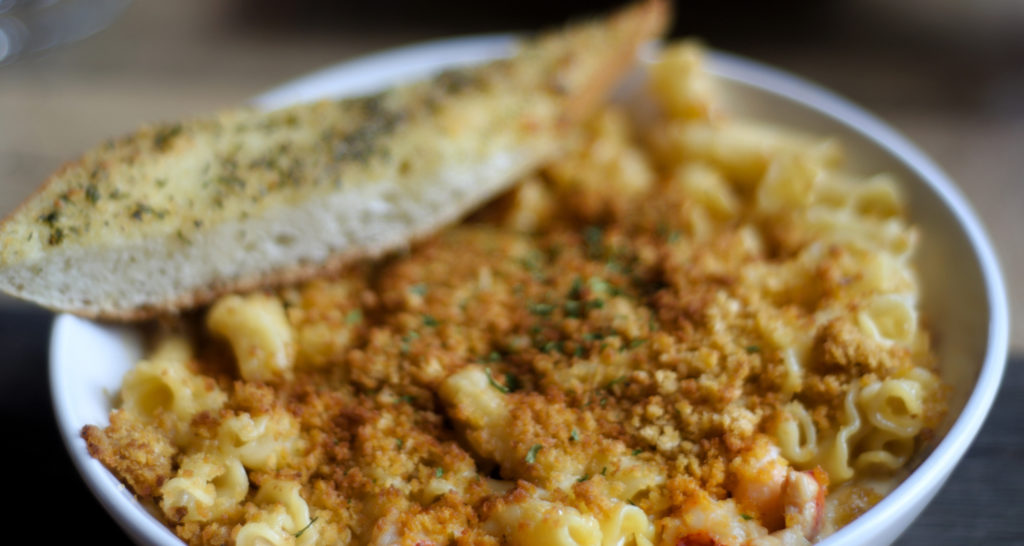 Of course, seafood is always the first place that people's minds go, but if you're looking for more, you'll find it throughout southern Maine. Depending on the season, you'll have no problem finding Maine Lobster at lobster pounds and lobster shacks that serve up both lobster rolls and gorgeous views of the Maine coastline. Maine's food scene makes it one of the best reasons to meet here!
6. Year-Round Meetings + Events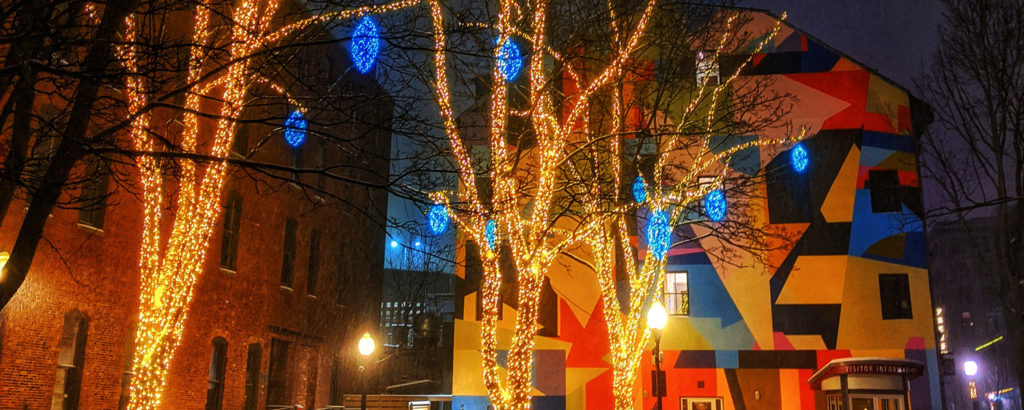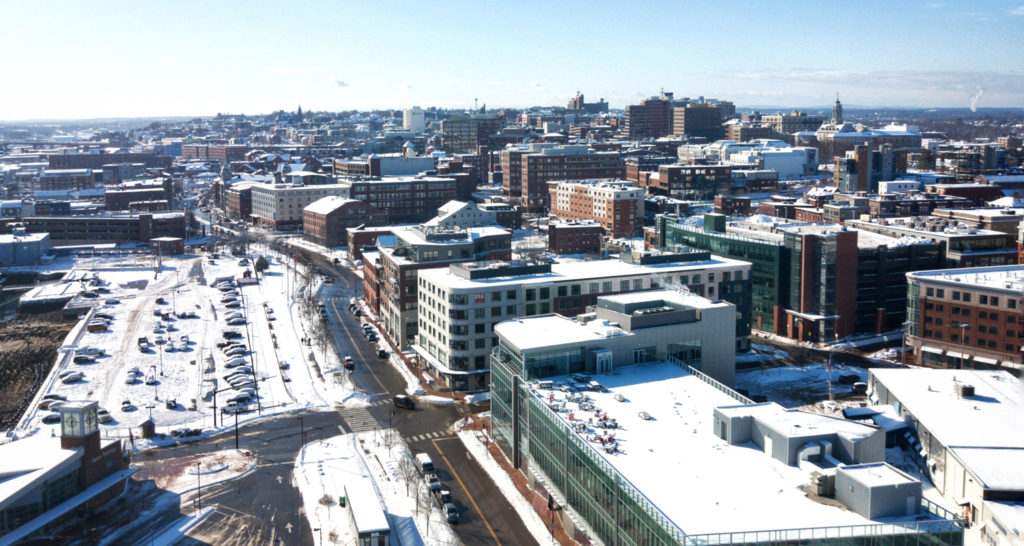 When planning a meeting in Maine, it's important to consider when you'll be here. The peak season for leisure and meetings stretches from early Spring through the changing of the leaves in the Fall. It's no coincidence that this falls under the time when the weather is primarily mild here. Maine summers are known to be much cooler, thanks to the coastal sea breezes.
What most planners don't know is that the majority of our world-class cuisine, arts + culture, and attractions stay open year-round. That means not only will your guests be able to check-out local favorites, but can skip the lines and wait times. Maine is truly stunning during any time of the year, but especially with a playful dusting of snow at your feet.
There's also plenty to do here if you and your team love the outdoors! Think skiing, ice skating, snow-shoeing, snow tubing, and even hiking. Cuddling up indoors with a hot chocolate or apple cider around the fire after is a quintessential Maine activity that calls up comforting childhood memories. Team building is often one of the parts of meetings that goes by the wayside, but when you choose to come to Maine, you'll leave with memories you'll never forget. Why not start a new tradition?
7. Host a Quintessential Maine Experience Everyone Will Remember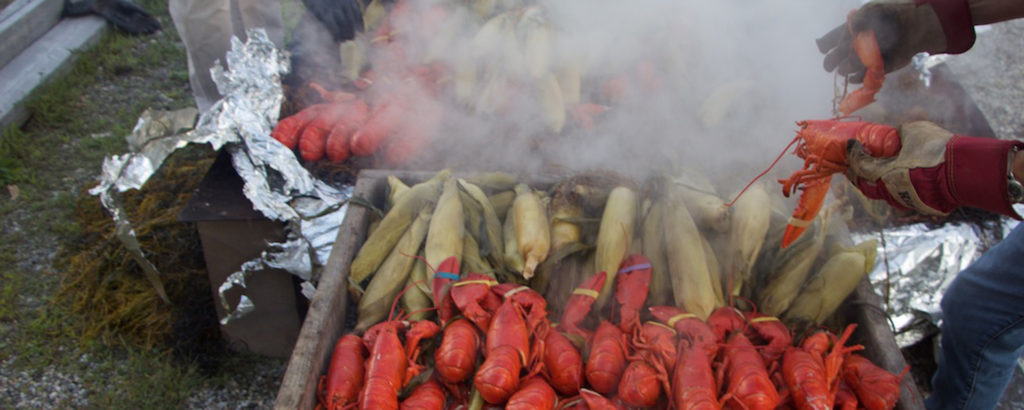 Maine and lobster guarantee an unforgettable time. By hosting a lobster bake, you can give everyone around you a quintessential Maine experience. The food that you choose to serve at your event or meeting matters. Make it stand out with an experience that nobody will be able to stop talking about. Lobster bakes are fun, delicious, and a sight to see if you've never been to one! Have a little fun, roll up your sleeves, and toast to an event well done.
8. Maine Made Beer, Wine, Spirits, and Non-Alcoholic refreshers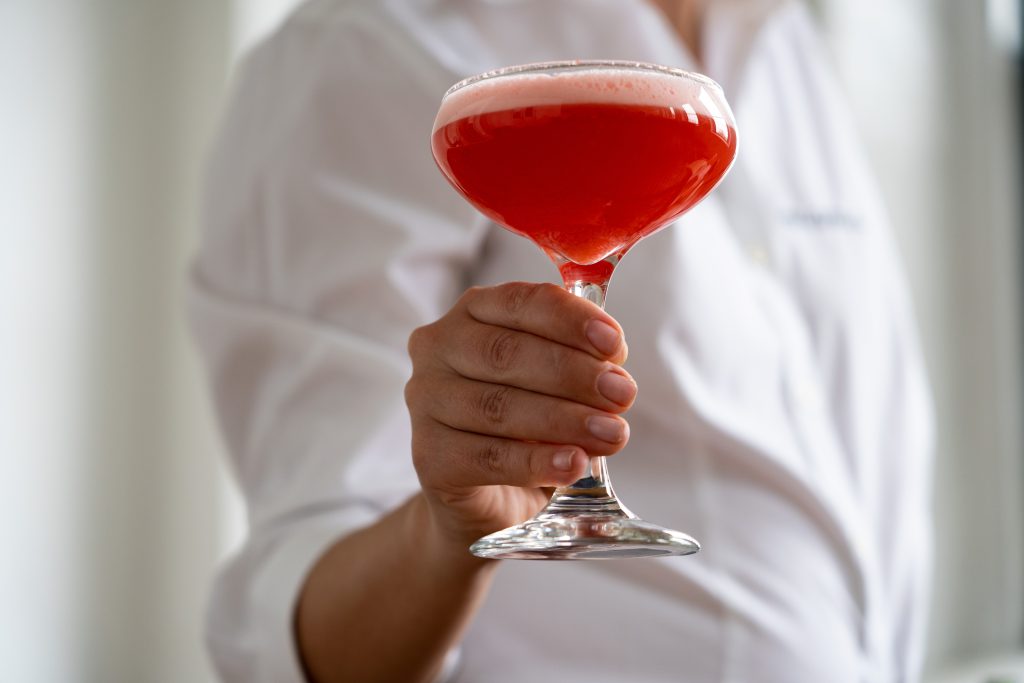 You may have heard of Portland, Maine's craft beer boom, but did you know we are also serving-up house made wines and spirits? It doesn't stop with beer here. There is love and attention behind every mocktail, coffee, or kombucha. Whether you're looking for a caffeine fix or a refresher, we have you covered. Maine made beverages are the perfect touch to add to your meeting to keep attended energized and effective throughout their sessions.
9. Easily Go From the Middle of Nature to the Middle of the Action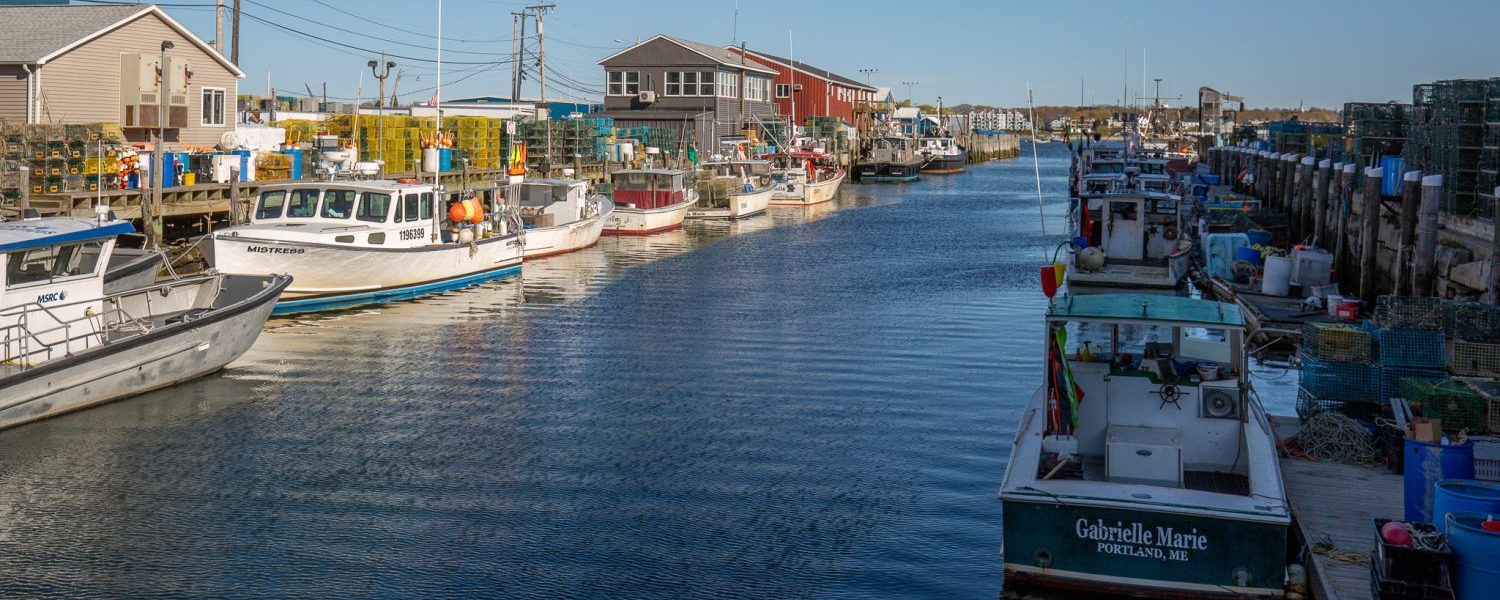 Easily navigate between city and serene. A quick drive out of Portland's peninsula will give you a front row seat to the region's trail network, rocky coast, and sandy beaches. Boardroom blues are no longer a thing when you can quickly go from breakout session to off-site activities in a snap. So much to do between meetings from Casco Bay cruises to world-class performing arts and exhbitis.
10. Maine is called Vacationland for a Reason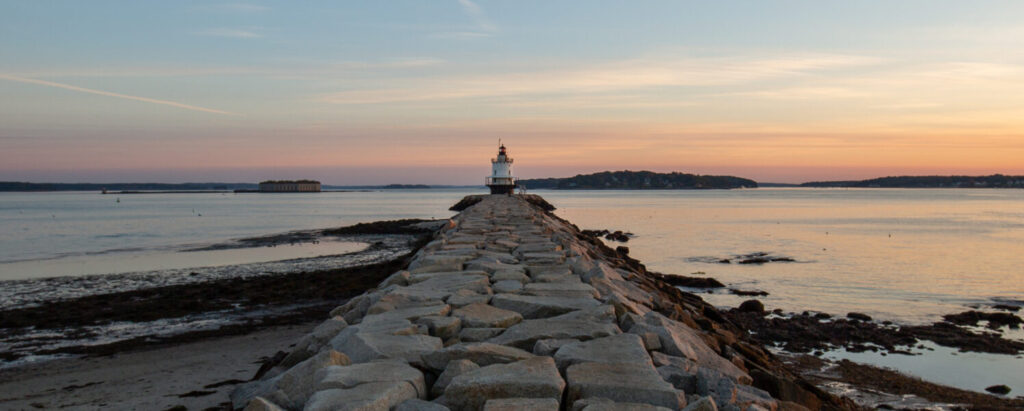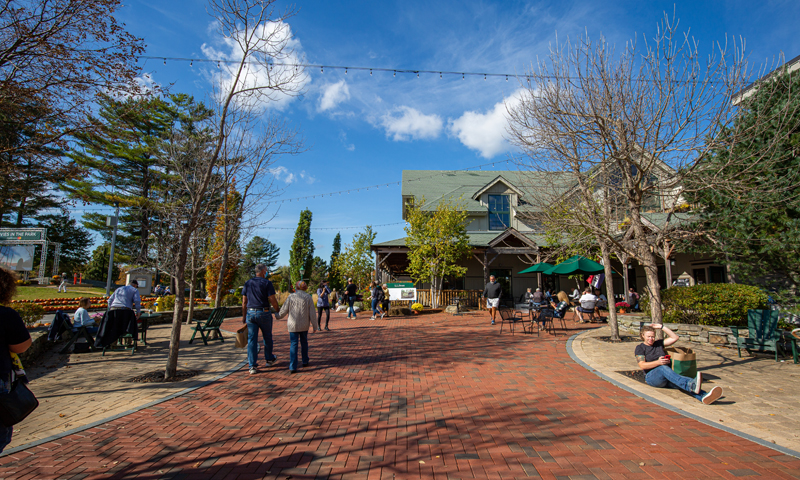 You may not be aware that Maine is called Vacationland or the way that life should be. But if you think about it, it makes a lot of sense! After all, the Pine Tree State has a little bit of everything to offer.
Greater Portland lends endless possibilities for out-of-the-box meeting spaces when sitting in the same board room for hours on end isn't an option. If you want to get your team excited and start drumming up new ideas, picking Vacationland is a great place to start.
Are you looking for resources on how to host a meeting in Maine in 2022? Visit Portland is here to help with every detail! Contact us or Submit an RFP get started using our complimentary services.
---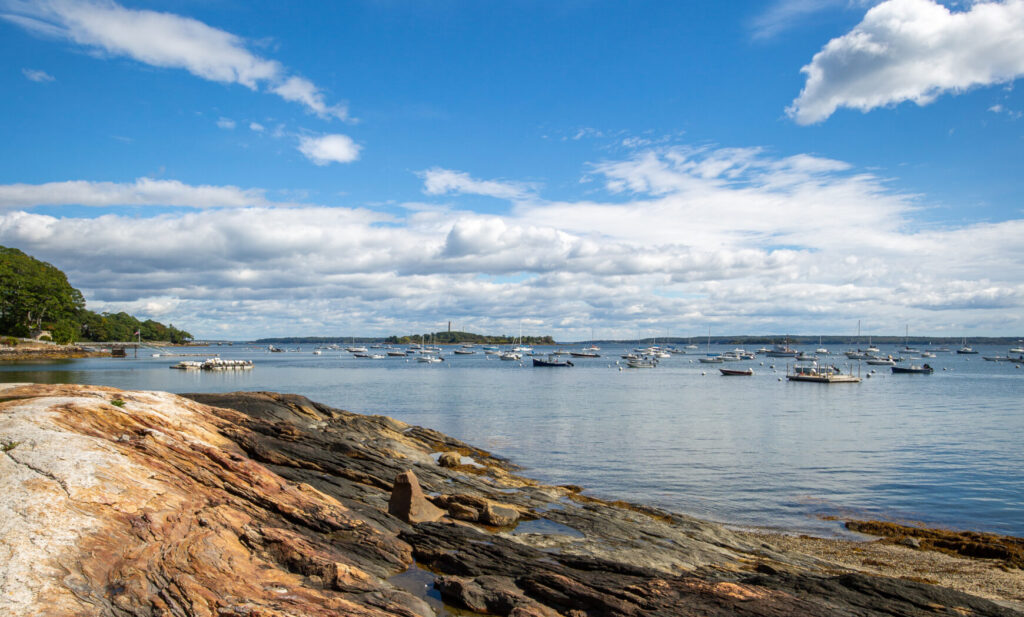 Event Planner's Guide
When we say business meets adventure, we mean it. Maine is one of the nation's greatest outdoor playgrounds, so you're going to want to combine your event with a team building activity or—let attendees uncover their own adventure when the breakout sessions are over. Find out what to expect when you Meet in Maine by ordering a free copy of our Event Planner's Guide.